There's Now a Water Bottle That's Shaped Just Like Thor's Hammer
By Ryan on 10/30/2021 1:36 PM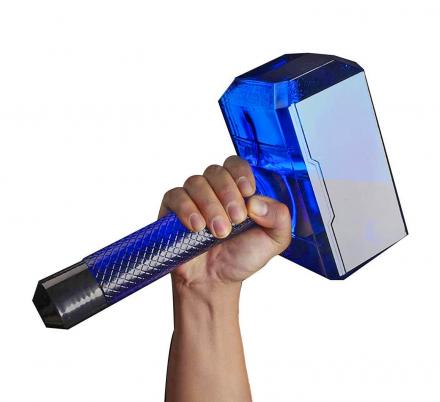 Be the envy of your friends, family, and strangers alike by having a water bottle in the shape of Mjolnir or the hammer of Thor. One of the most beloved characters in the Marvel Cinematic Universe and certainly popular. Impersonate the God of Thunder by lifting a large water bottle with a stylish design and an impeccable finish. Pop culture is penetrating every tenet of society and this can be a souvenir for movie lovers and especially Marvel comics fans.

Versions: Blue | Black
The Thor Hammer water bottle has a capacity of 1.2 Liters, holding the right amount of water for many outdoor activities. It's suited for before and after workouts, outdoor sports, hiking, camping, and daily office needs. The uncanny design of the bottle is why the container can hold a lot of water for a relatively small container to the eye. The eye-catching fashionable design will have a lot of admirers and it's a cool incorporation while doing anything fitness-related.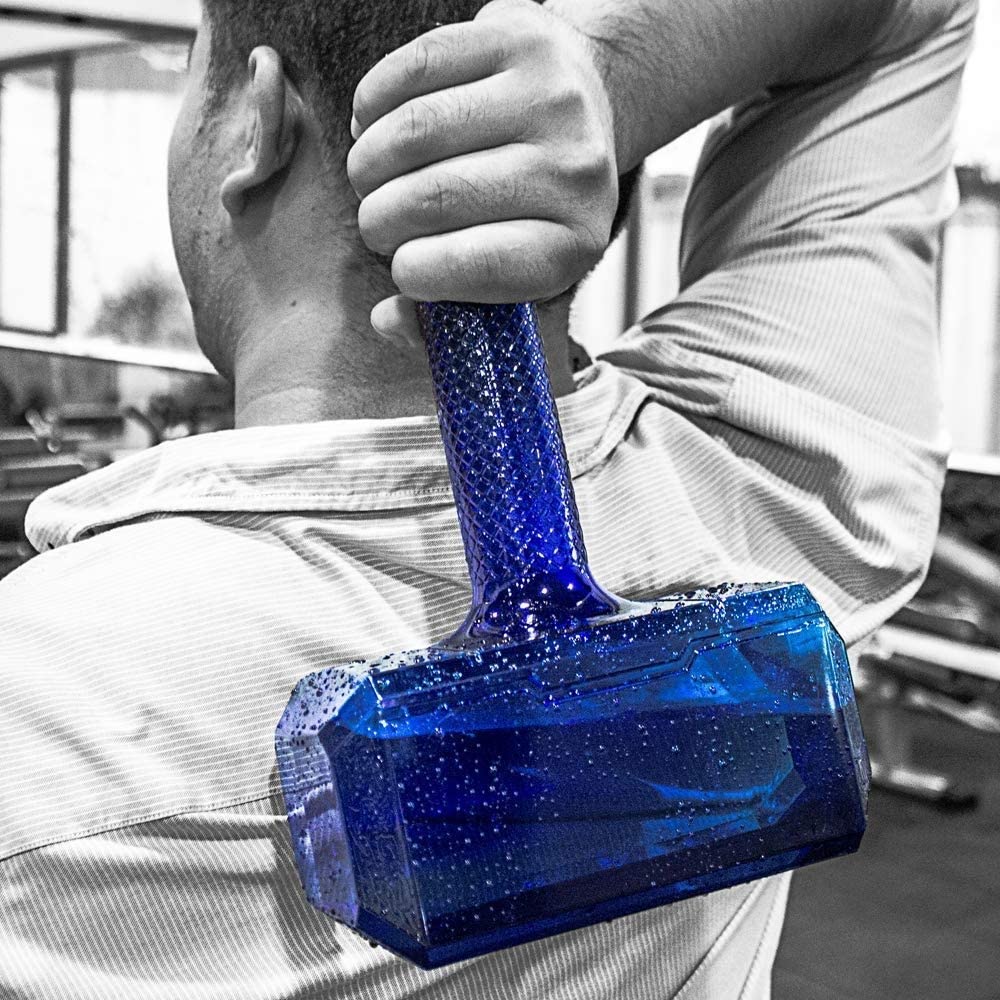 The Thor's hammer water bottle is made from an eco-friendly material known as PETG plastic. This material is rated food grade and it's odorless with non-toxins. It can be reused and is very durable, you'll be with it for your whole fitness journey without a scratch. The finish is exquisite and comes in two colors, blue, and black.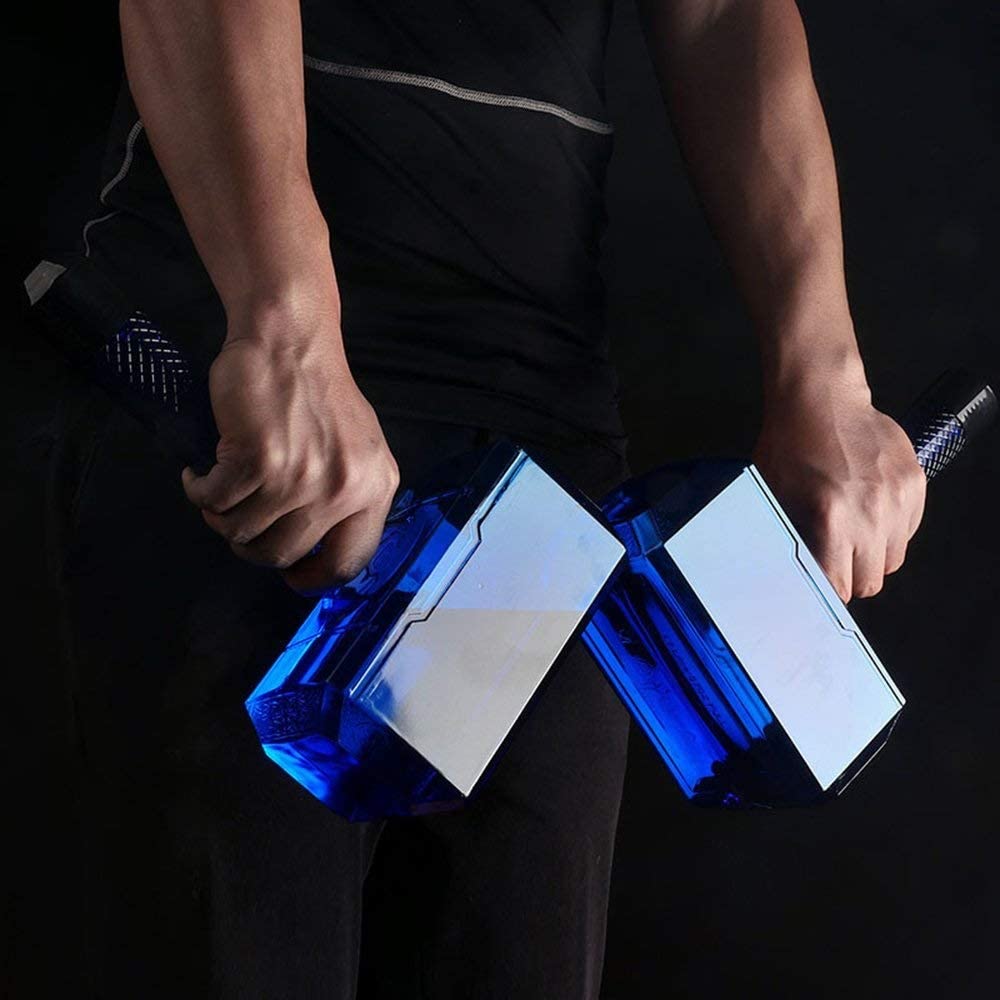 Movie fans will remember Thor's iconic entrance in Avengers: Infinity War just as the Avengers were getting overwhelmed by the enemy. He used the Mjolnir to good effect, unleashing a wave of destruction that changed the odds in humanity's favor. Now having an outdoor accessory that is based on the God of Thunder's favorite toy is a sight to behold.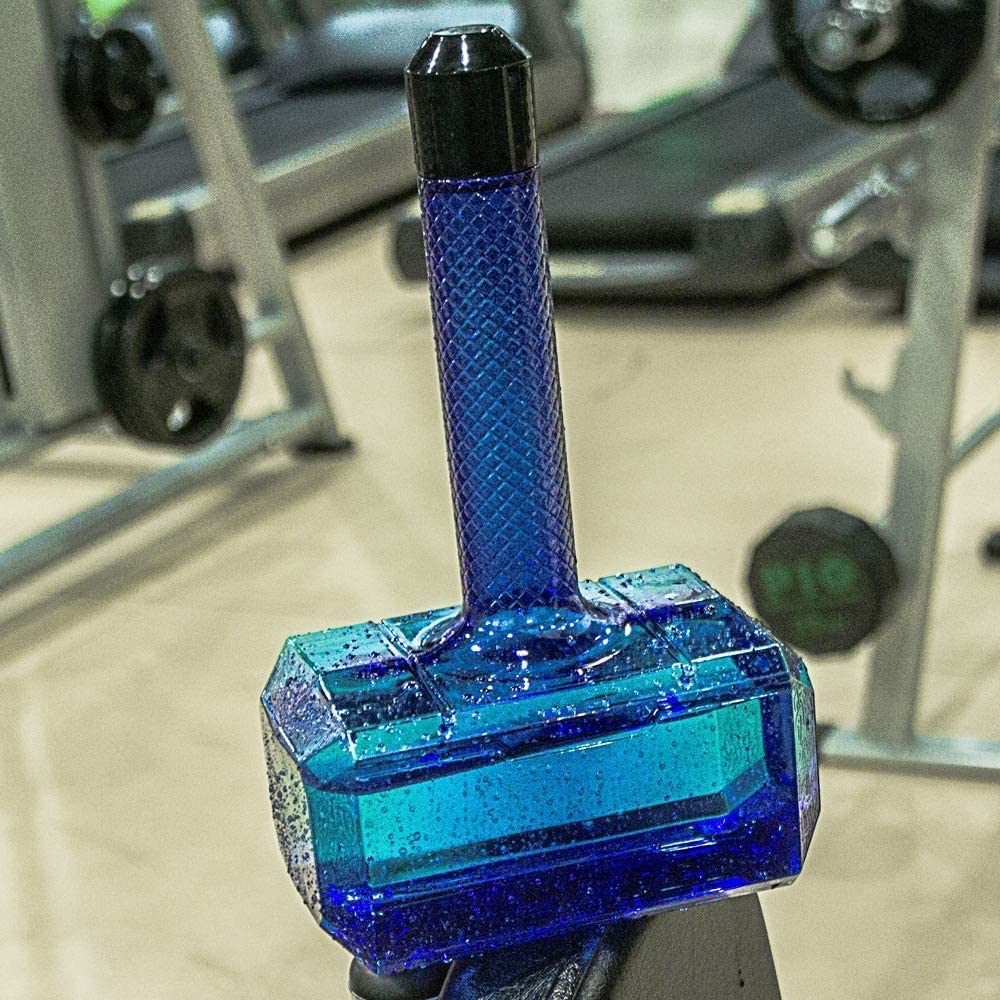 If you know a Marvel fan out there this would be a perfect gift to them. Sports lovers, fitness enthusiasts, and even close friends plus family would also love it as a gift. People who like to accessorize with the latest fashion staff would also like it.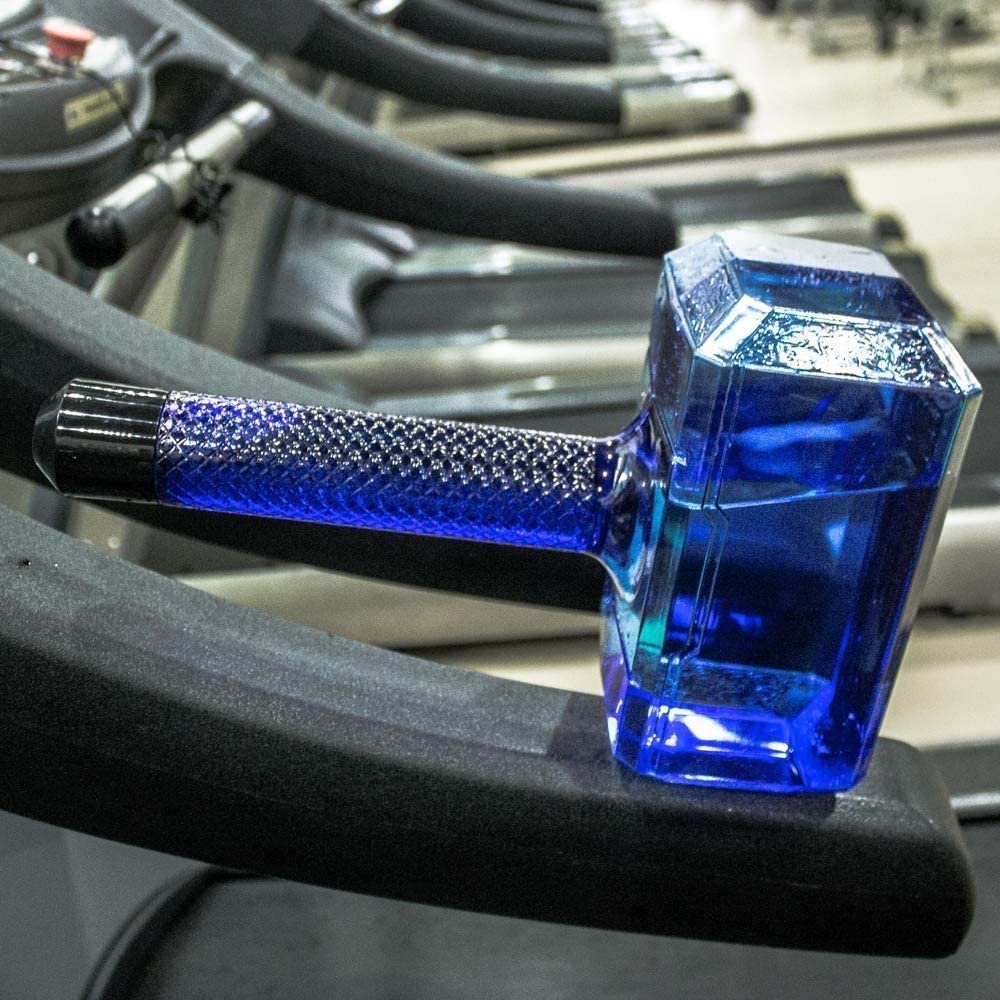 It's a good quality bottle and will last for a long time thanks to the choice of plastic. Another advantage is that Thor's hammer isn't going to change status as a cool and fashionable thing until like forever. It cannot possibly leak, so safety is guaranteed. The PETG material has a good rating in handling food, so there are no hygiene concerns. You don't have to worry about water leaking to your gym clothes or other personal belongings!!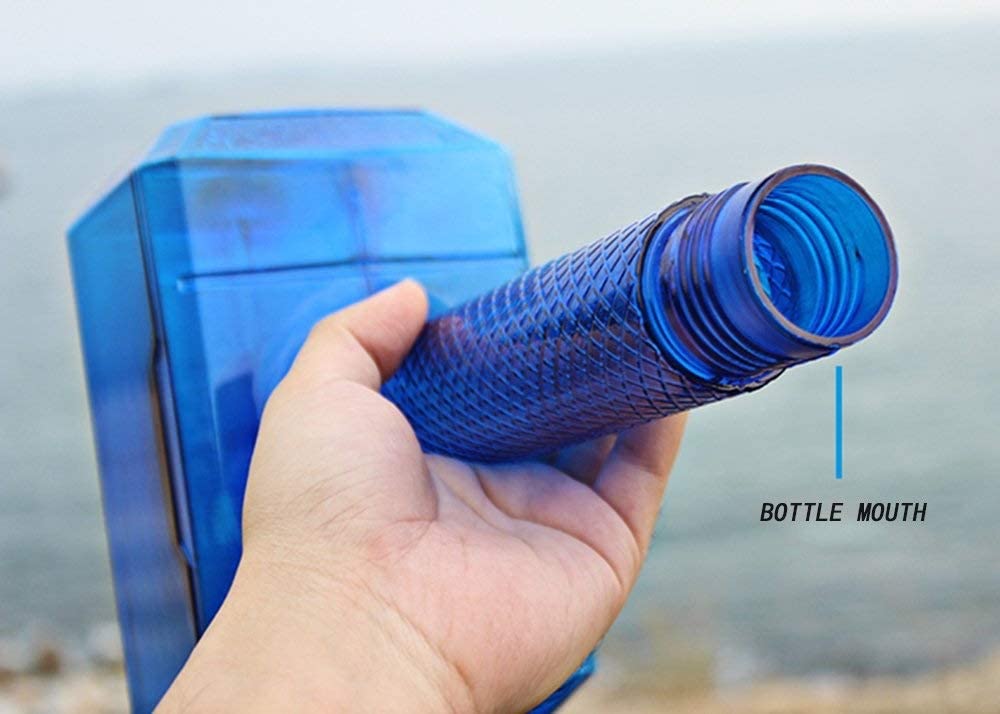 Children can also use the stylish water bottle as a toy, and because it's made of sturdy material, the kids won't be spoiling it anytime soon. One thing to note is that it cannot be used to store hot water, it's only for the cold and cool stuff.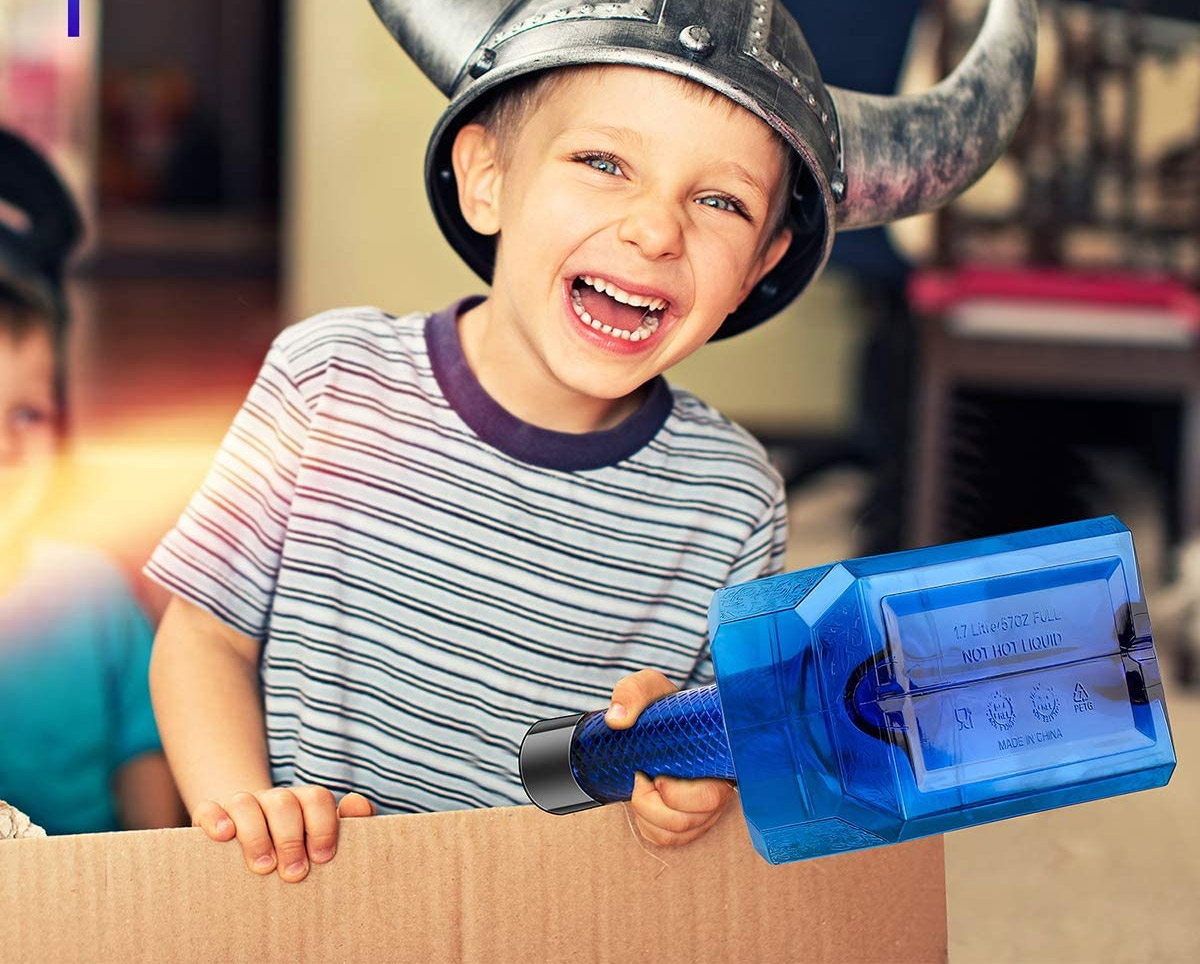 Perfectly designed for outdoor and sporting activities, the Thor hammer bottle is not limited to any gender, and can be used by both men & women. There is a nice pattern on the neck of the bottle that makes it easier to grip it and hold on. The opening is sleek and is located below the neck.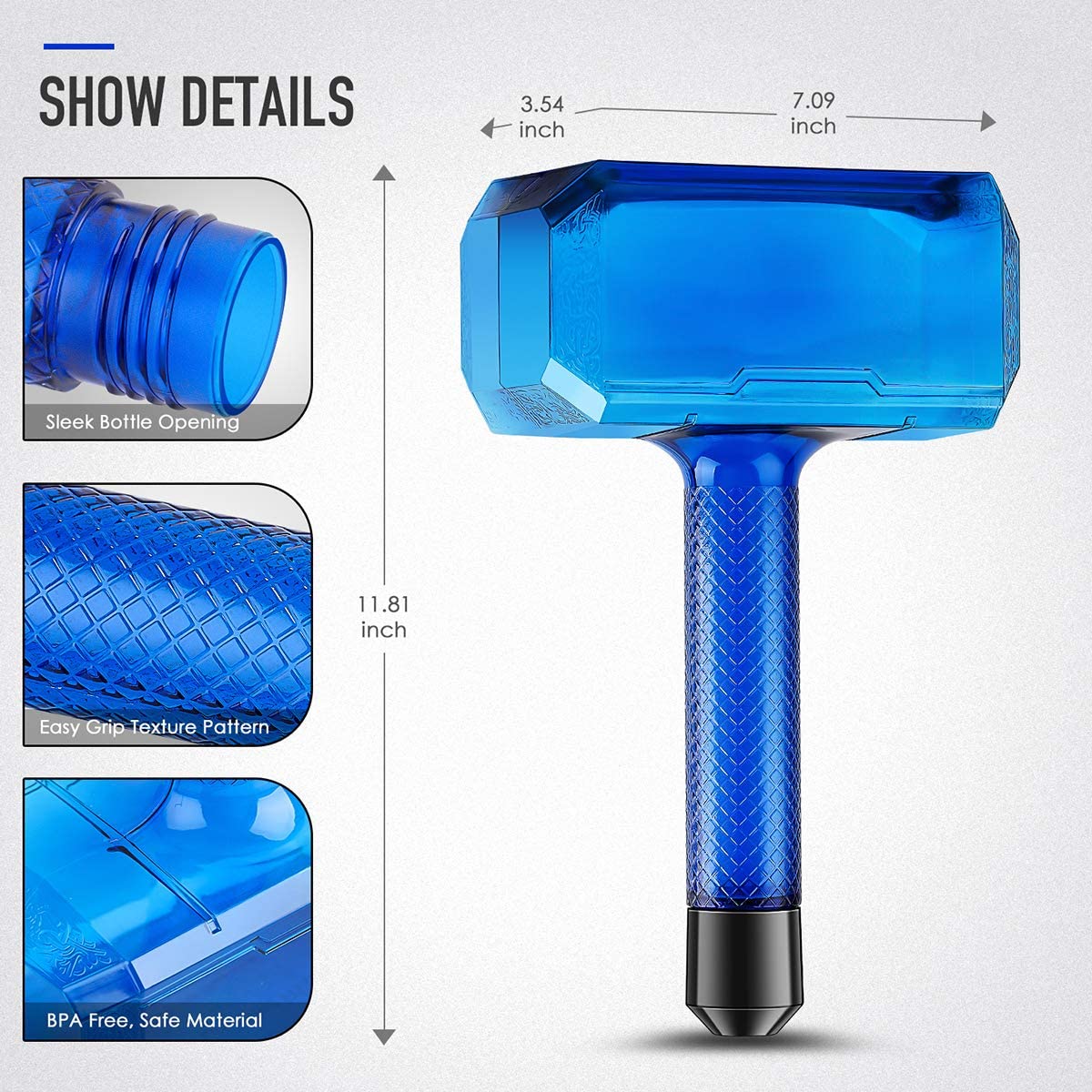 From top to bottom, the bottle measures 11.81 inches. The head of the hammer has a width of 3.54 inches, and a length of 7.09 inches. A reasonable water bottle that can handle your daily water needs whenever you're outdoors, and earn you a few envious stares.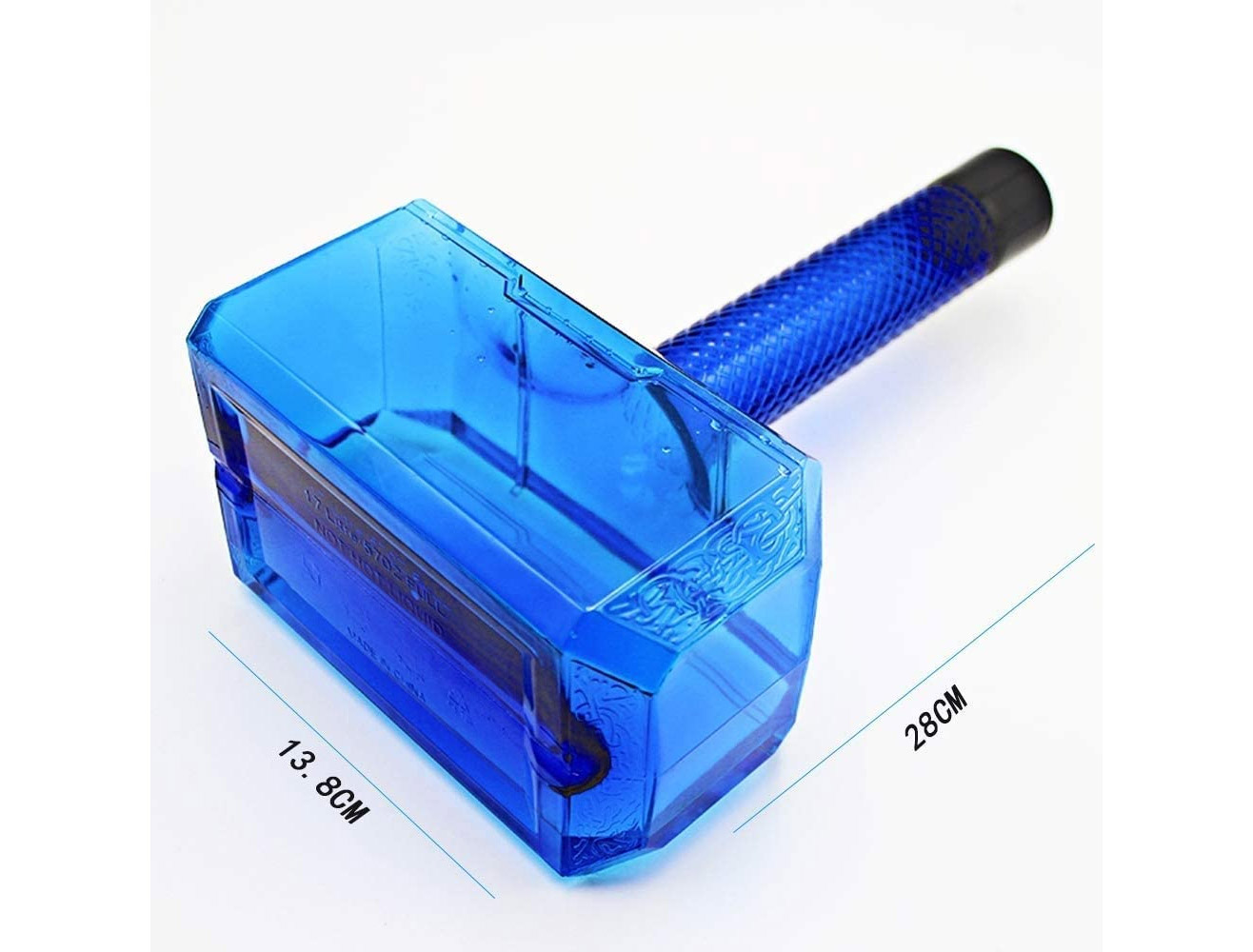 The Thor hammer water bottle comes in either black or blue color options to choose from!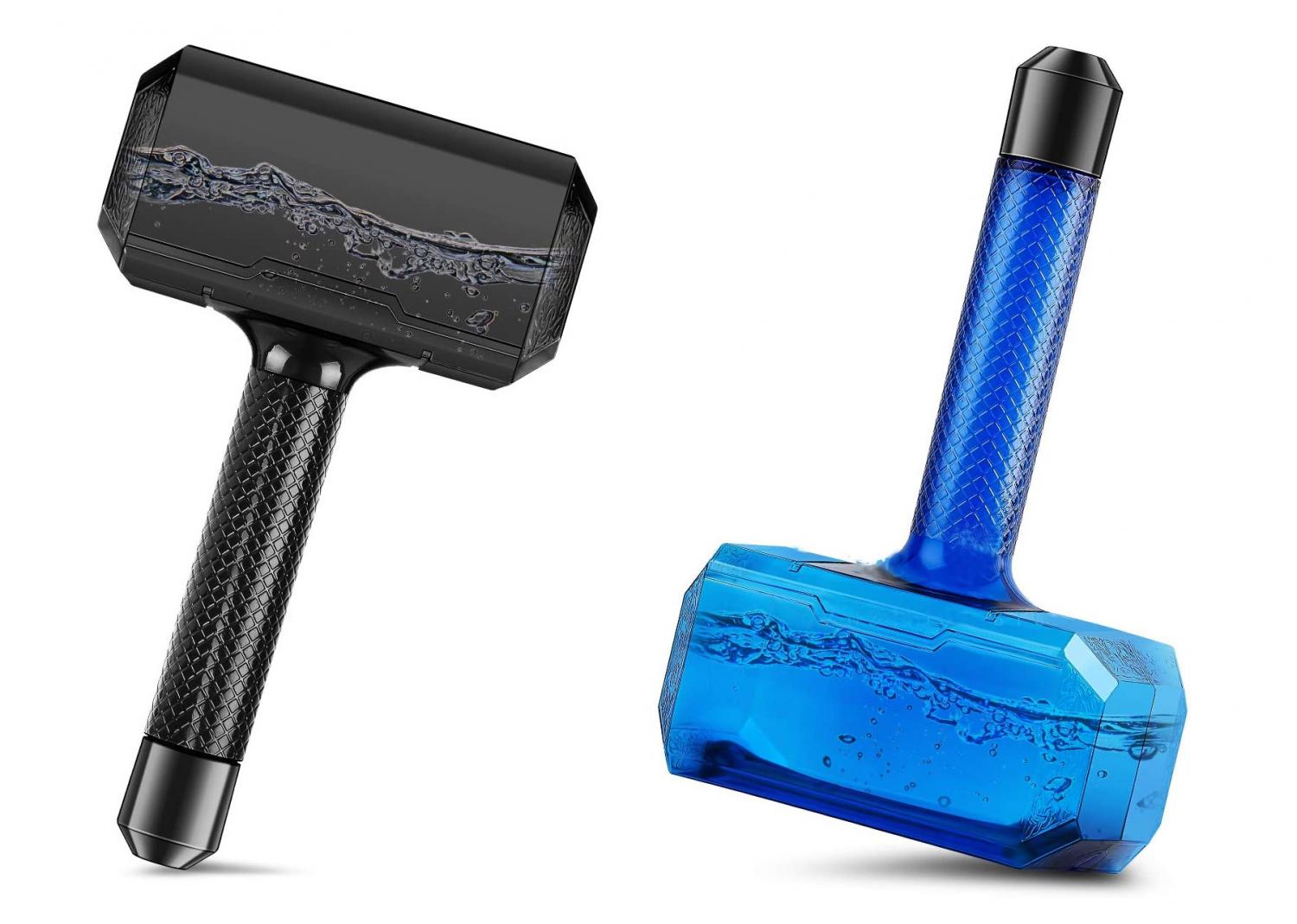 The Thor's hammer water bottle can hold a massive 58 oz of liquid, which is just under a half gallon!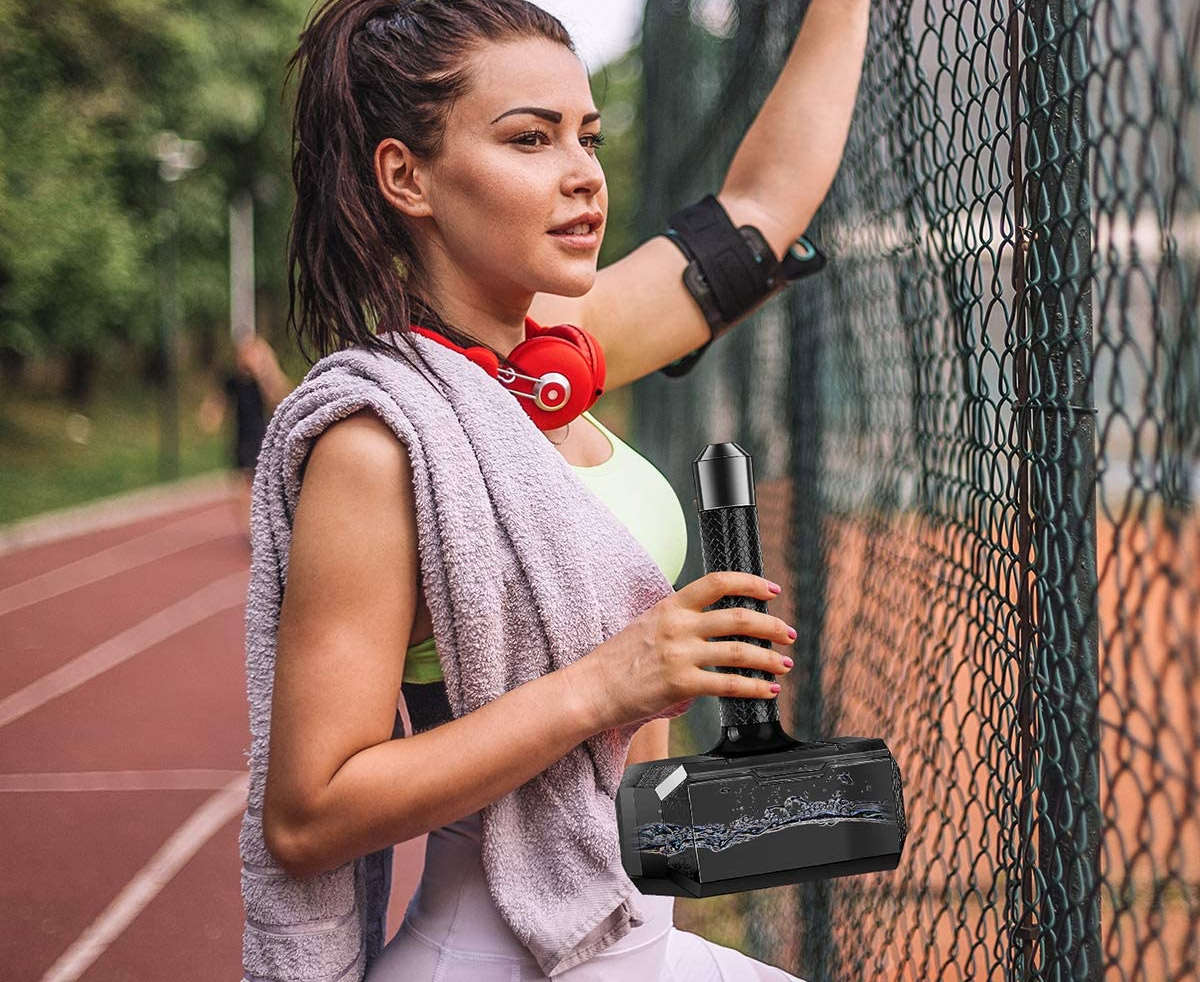 The geeky water bottle goes for about $26 bucks from Amazon!