This Useless Box Turns Itself Off
By Ryan on 11/21/2017 2:57 PM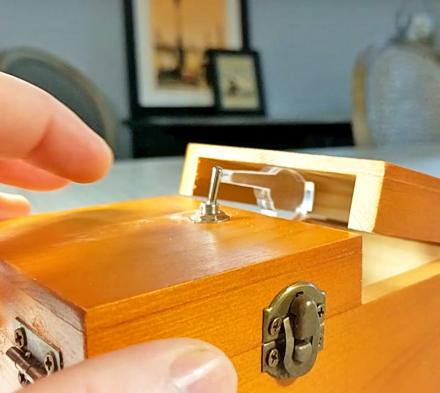 The useless box is a small useless box that has a switch on it, and that's pretty much it. When you flip the switch, it turns itself off. That is the end of the summary for this product. In reality, the useless box is more entertaining than it sounds. You eventually try to compete with the robot inside the box, but you'll surely never win... That is until it runs out of batteries.
To use the useless box is quite complicated. First you'll need to flip the switch on the top of the box. Then your job is complete. You can then watch your machine come to life for a glorious 0.4 seconds until it turns itself off. At least it saves a lot on power, since it will never be left on...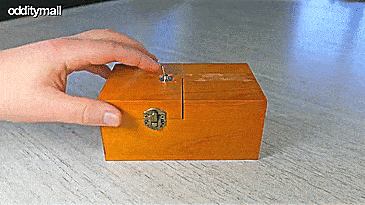 The useless box is made from wood, with a small bit of electronics inside, a metal switch and hinges, along with a plastic hand that swoops out to turn itself off. The box is powered by 2 AA batteries which are not included. Just open up the tabs on the hinges of the box to add or replace the batteries.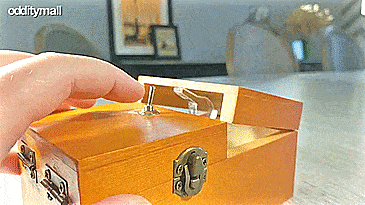 Check out the useless box in action via the video below.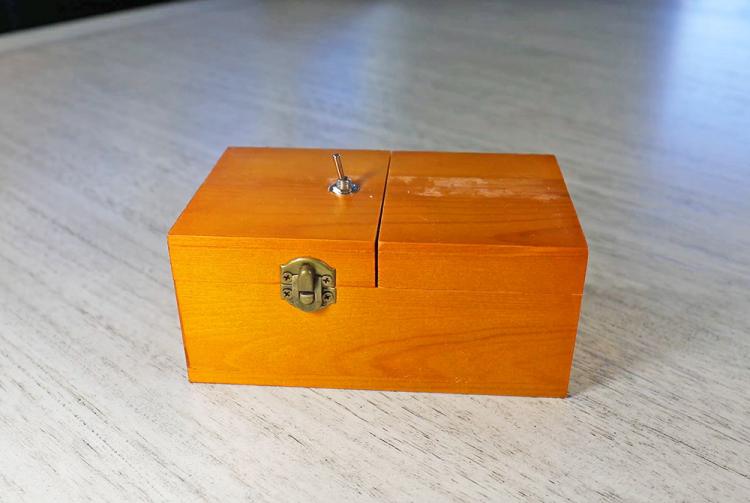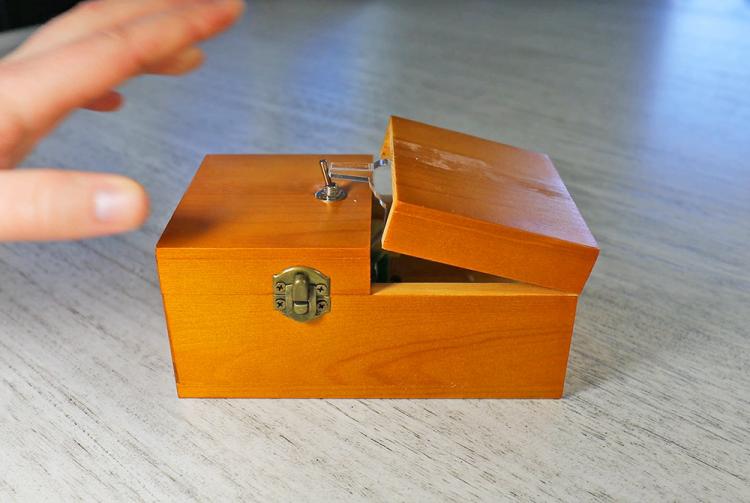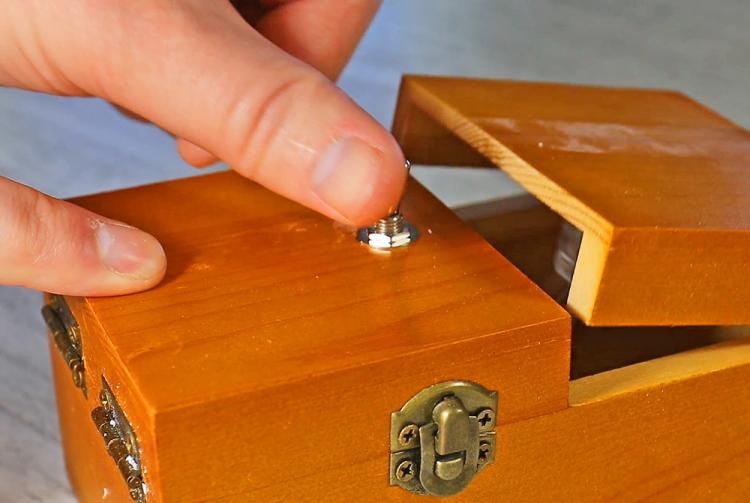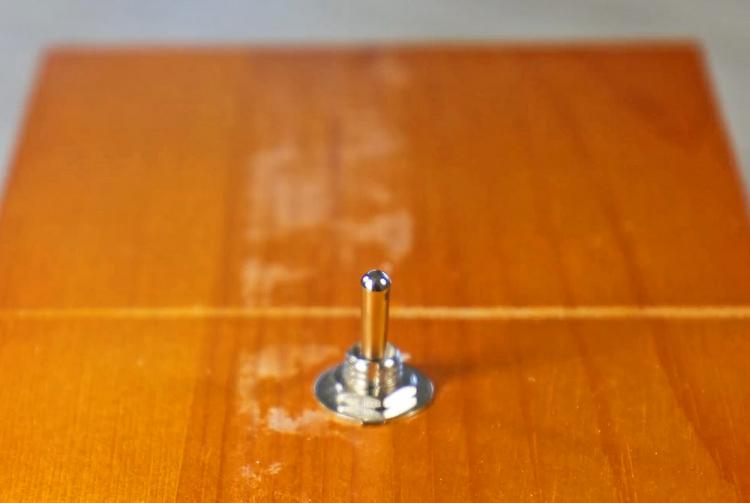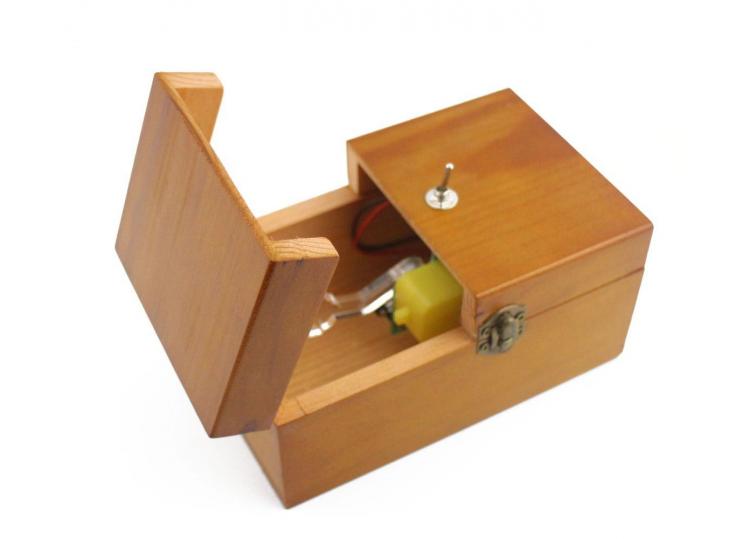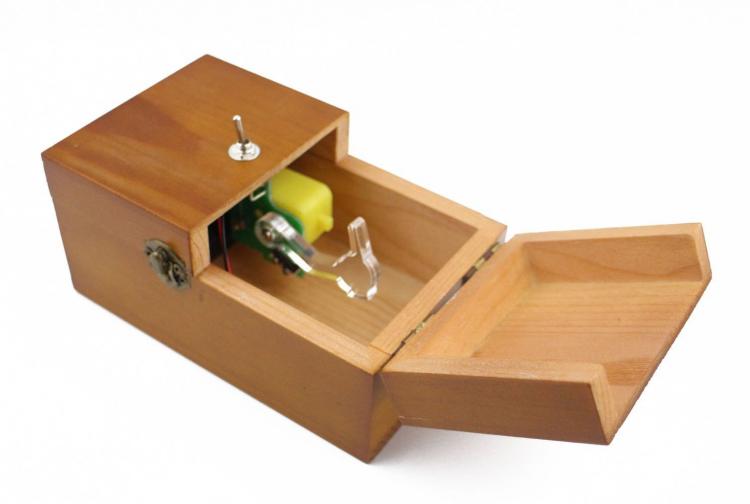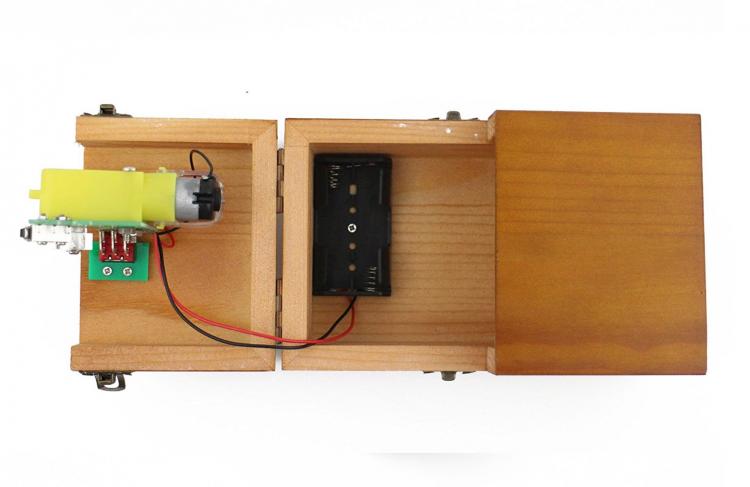 Subscribe To Our YouTube Channel