Tesla Is Now Selling a T-Shirt Made To Look Like The Cracked Cybertruck Window
By Ryan on 01/15/2020 10:22 AM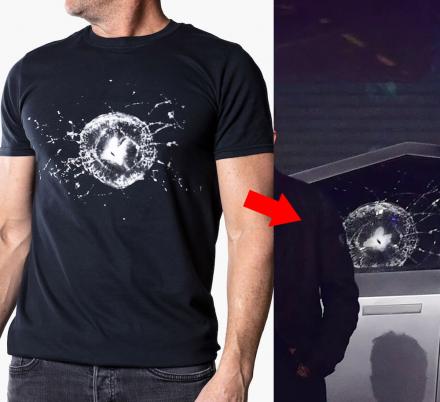 Whether you thought the Cybertruck was cool or not, you can't disagree that it wasn't something everyone had an opinion on when Elon Musk released it back in November of 2019. Especially considering the fact that he accidentally smashed both of the side windows of the truck. Whether that was all a publicity stunt to get more press on the Cybertruck, or just to sell these $45 cracked window t-shirts we have yet to figure out.
Elon Musk is clearly playing it cool, and has recently released a Cybertruck t-shirt that has an image of the trucks cracked window on it. Musk has a knack for selling odd quirky items that essentially sell out immediately from Tesla lovers, and we no doubt assume the same will happen with this quirky Tesla t-shirt.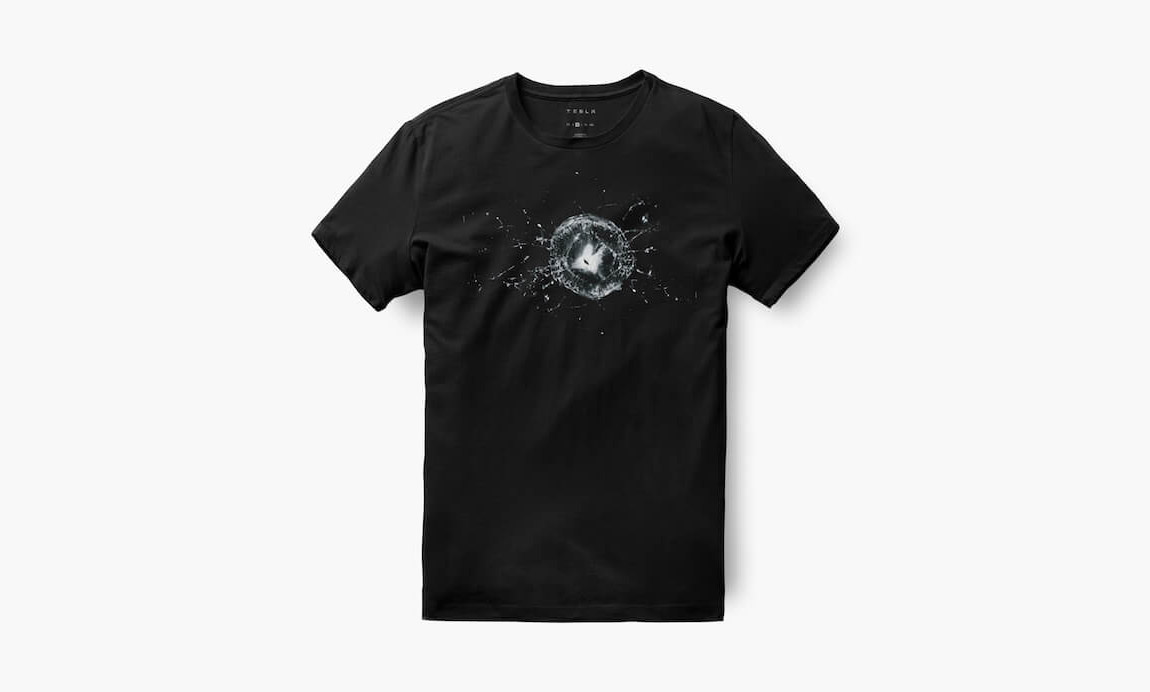 The cracked window Cybertruck t-shirt features a minimal design with just the same exact crack pattern we saw on the real Cybertruck during the reveal. On the back of the t-shirt is a simple design that showcases the shape of the truck along with the logo of the Cybertruck above the shape.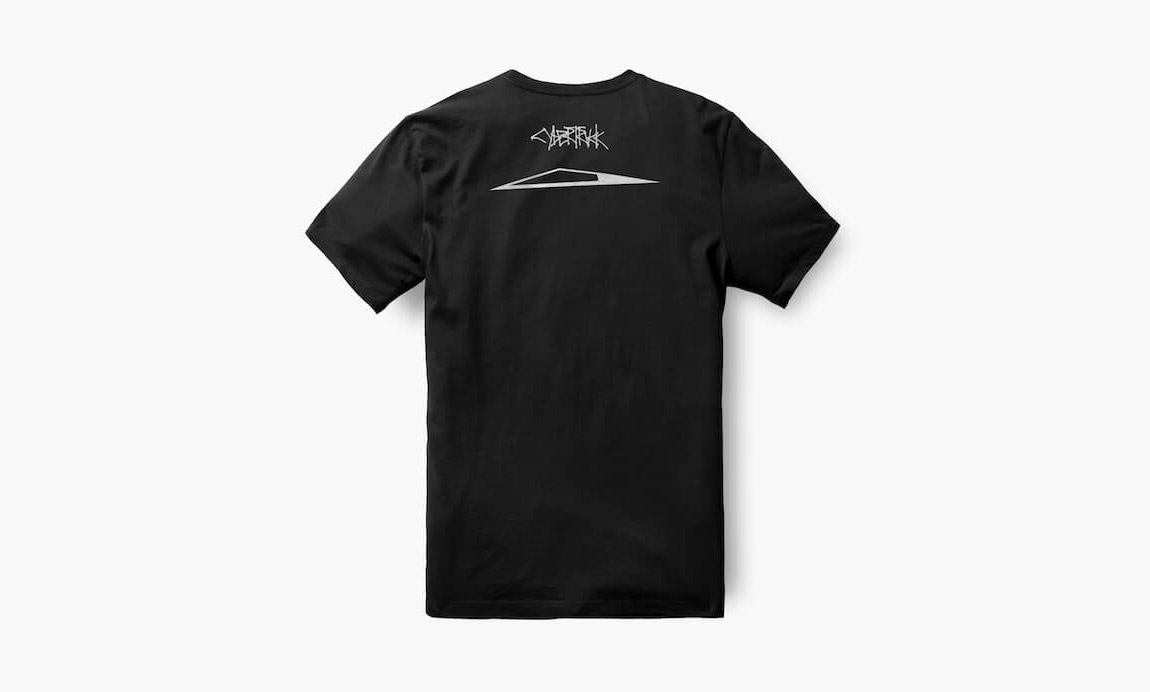 The smashed window Cybertruck t-shirt comes in sizes ranging from XS to XXL, though only XS, S, and M sizes are available at the time of writing this article. The shirt is aptly named the Cybertruck Bulletproof Tee, and is made from 100% cotton,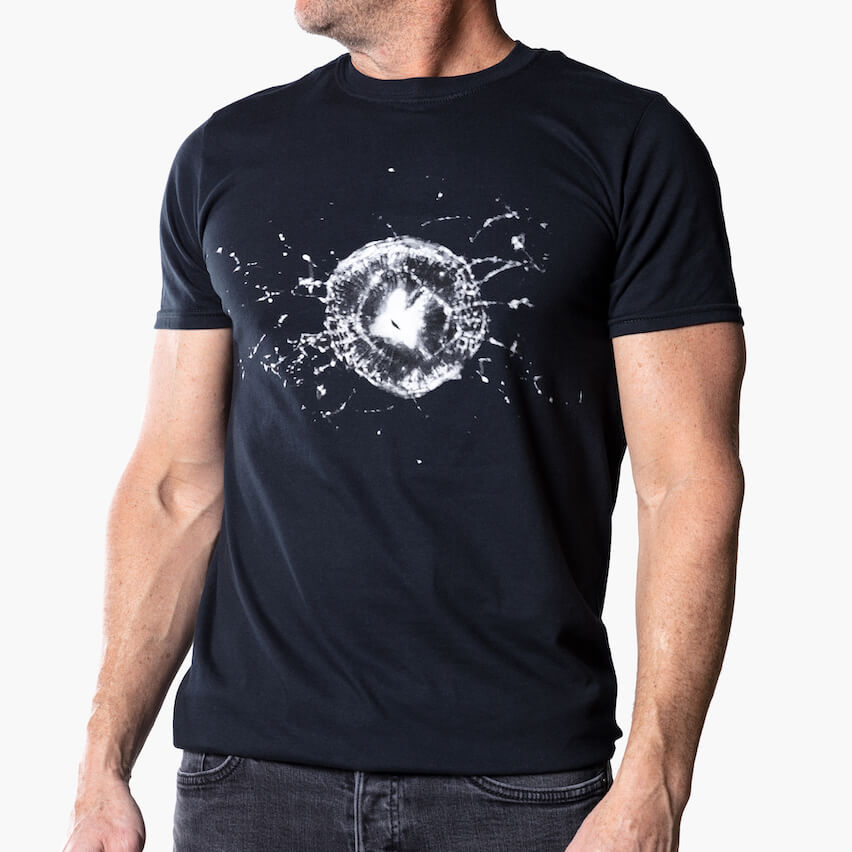 If you know someone who just can't get enough of Tesla and needs to buy everything they sell, you may want to direct their attention to the Cybertuck smashed window tee before they're all sold out. As, if this one's like some of Tesla's other quirky products, they won't be making very many of them.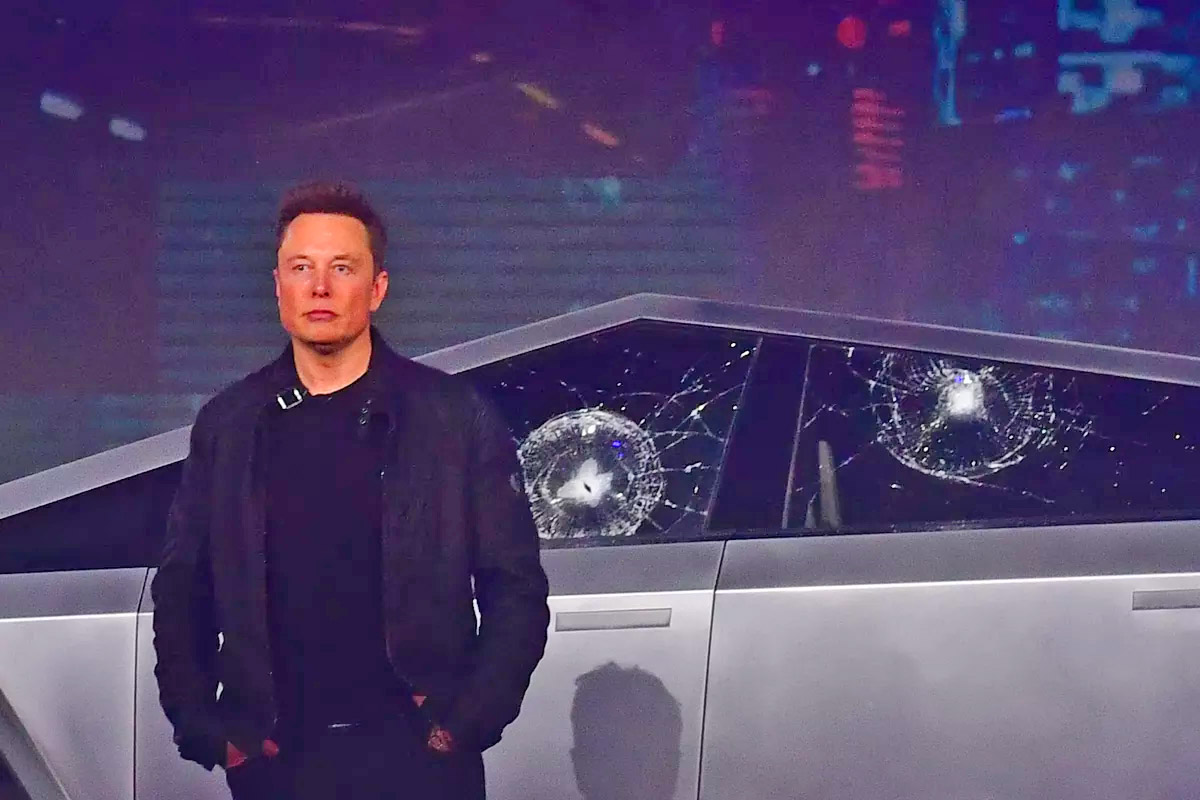 "Designed for exceptional comfort and inspired by the Cybertruck unveil event, the Cybertruck Bulletproof Tee is made from 100% cotton and features our signature Cybertruck icon on the back."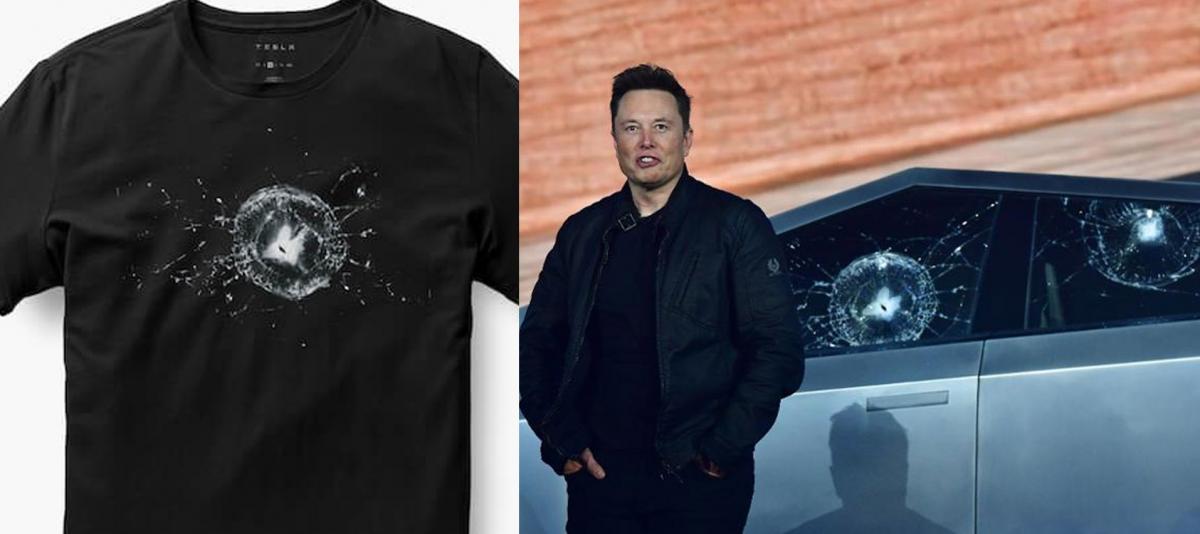 If you love the Cybertruck and would like to check out more cool Tesla Cybertruck T-shirts, there's actually quite a large selection available on Amazon.