Xtend and Climb: A Telescoping Extendable Ladder
By Ryan on 12/12/2016 4:15 PM (Updated: 03/14/2017 9:34 AM)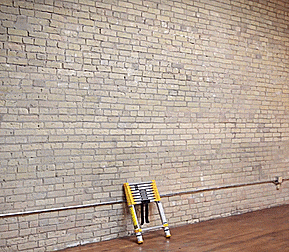 If you're like me, you want to buy a big extendable ladder, but you don't have a massive truck to carry it home from the store. This uniquely designed extendable ladder uses telescoping technology that makes the ladder super compact when not in use, so that it only takes up the amount of room comparable to a folding chair.

Sizes: 8.5' | 10.5' | 12.5' | 15.5'
How it works, is the ladder's legs retract into one another on each step, so that each step folds into the next one below it. As you go up the steps, the poles on the side are just a hair thinner which each level so that they can retract perfectly into one another, while still providing incredible strength while supporting your weight.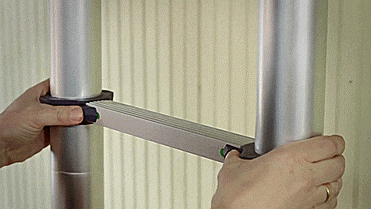 Each step has its own lock and release system that you can open to extend or retract the ladders rungs, but when closed shut, the steps will be locked in place. All four points of contact of the ladder are designed to firmly stay in place, with the bottom of the legs featuring a double over mold design that provide strength, durability, and secure traction.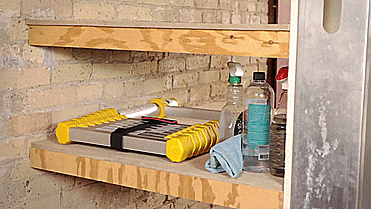 The Xtend & Climb telescoping ladder comes in a few different sizes to choose from, including a 8.5 foot ladder, a 10.5 foot ladder, a 12.5 foot ladder, along with a 15.5 foot ladder. They also come in home or pro versions, which the pro version adds a little bit more strength and length, whereas the home version keeps a little more compact for easy storage.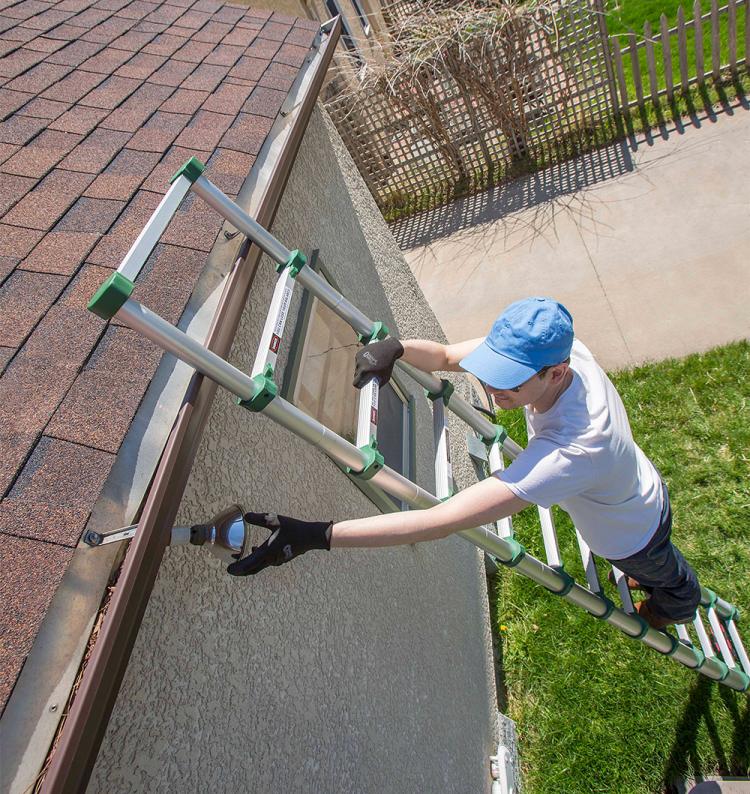 The telscoping ladders use a non-pinch closure system that uses your foot to extend and lock the ladder, they have an integrated carrying handle for easy transport, and a heavy duty closure strap that secures the ladder shut when not in use.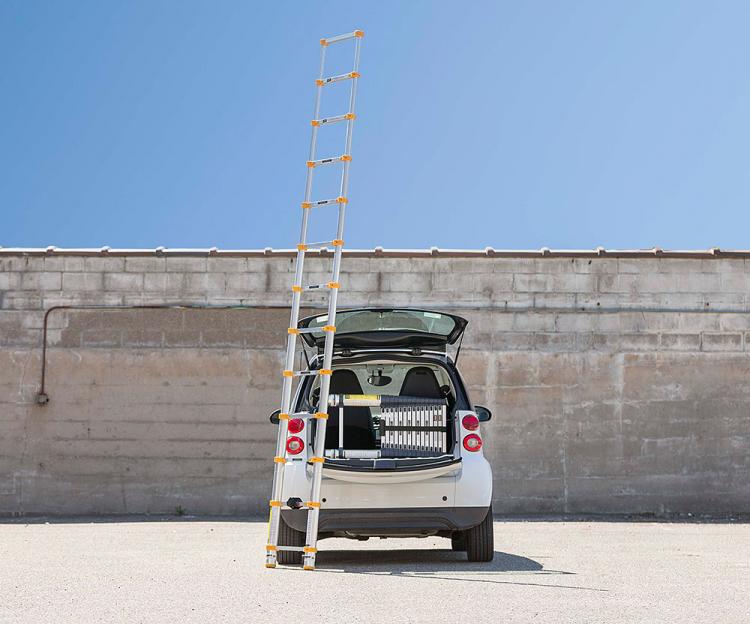 The Xtend and Climb ladders have been test and passed by both OSHA and ANSI standards, are made from aerospace alloy with a clean-touch anodized finish, and each sized ladder can support different amounts of weight depending on which one you choose.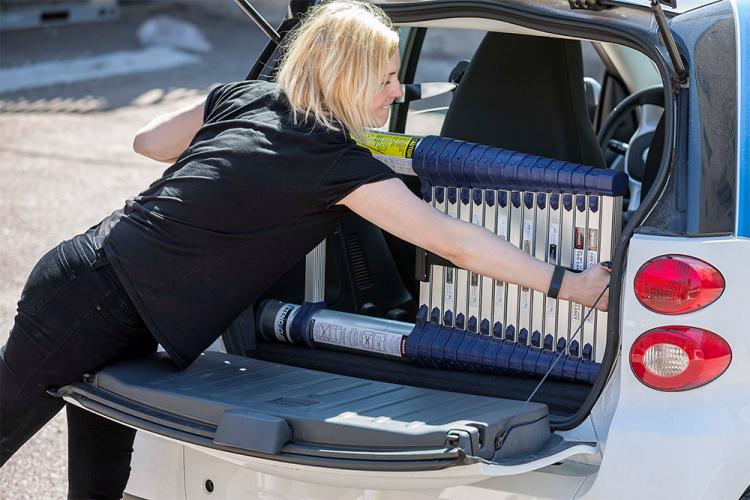 Check out the Xtend & Climb telescoping ladders in action via the video below.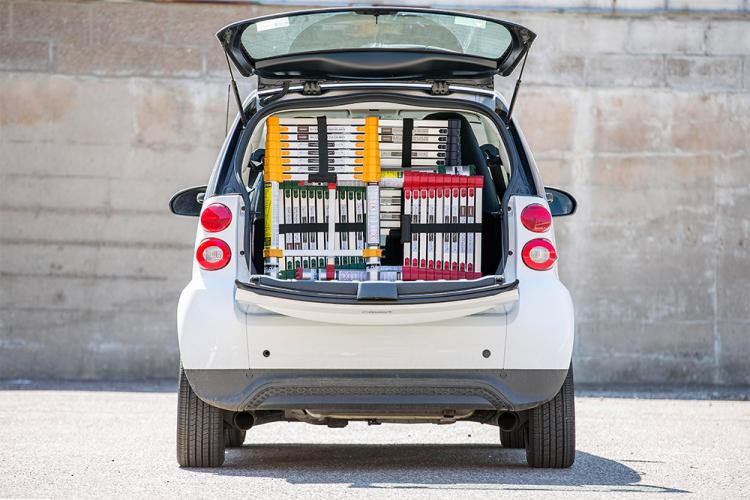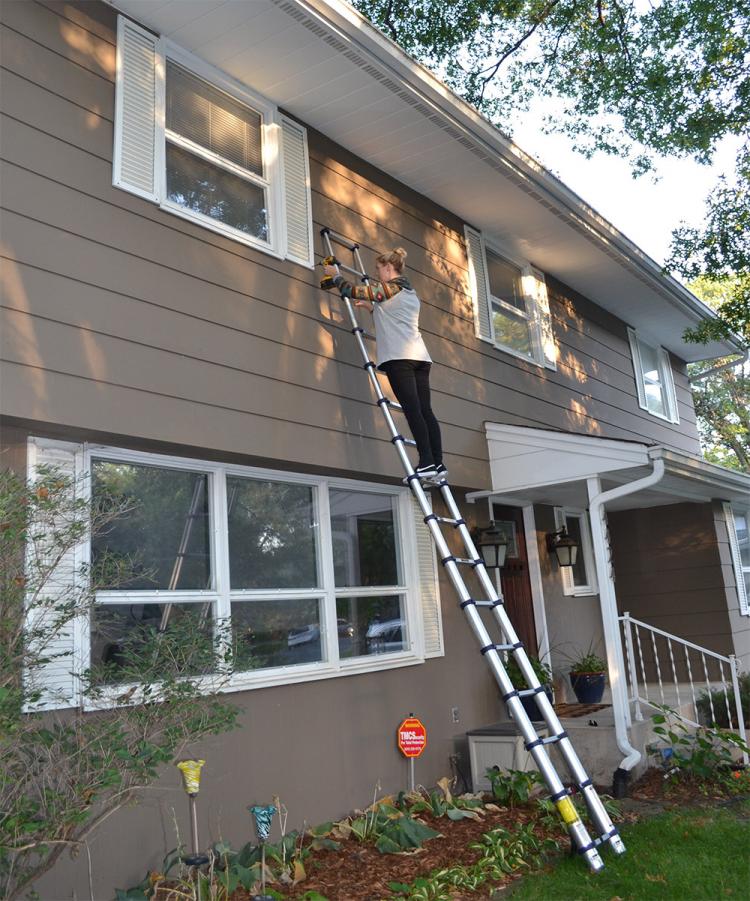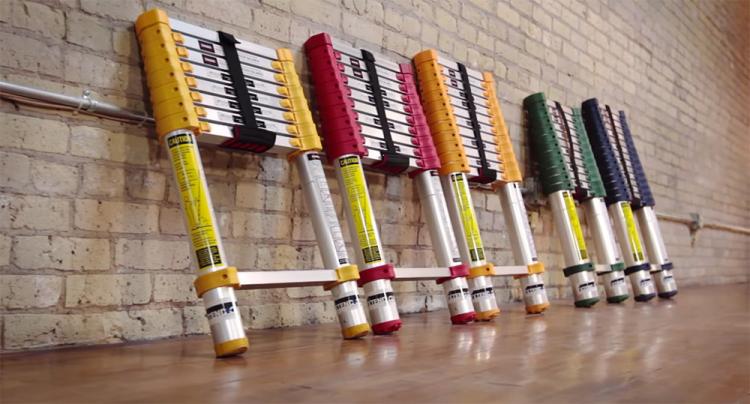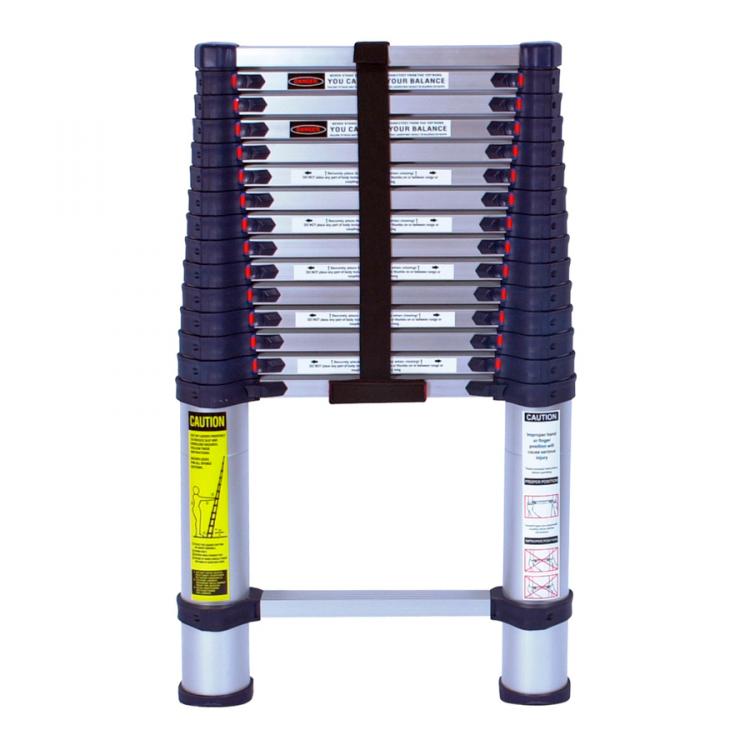 Subscribe To Our YouTube Channel