Talented Motherfucker Nameplate
By Ryan on 08/11/2015 9:04 AM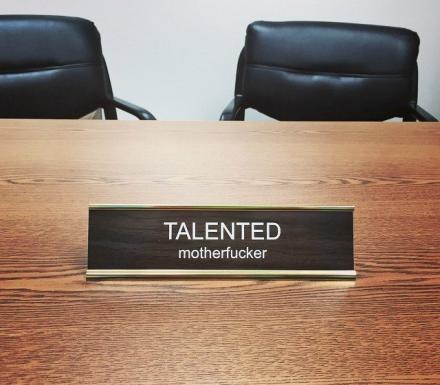 When you exhibit as much talent as yourself, there's really no need for names as you can pretty much be referenced by the amount of talent you possess. The Talented Motherfucker Nameplate is perfect to place on your desk at work in lieu of your normal nameplate so that everyone can know just how much talent you contain. Or maybe your new to your office and they haven't gotten around to making a nameplate for you yet. Simply bring this vulgar nameplate in and set it on your desk and let all of your new coworkers (who are already judging you harshly on every move you make) know, just how much of a talented motherfucker you are, that is before you're immediately let go due to unforeseen circumstances.
Created by We Heart Philly, an obvious Philadelphia based boutique shop who also offers other amazing nameplates such as the "I'm a Fucking Professional" nameplate, the "World's Best Entry Level Employee" nameplate, the "I'm CEO, Bitch" nameplate, along with the "Ask Me About My Cats" nameplate, plus a bunch more here.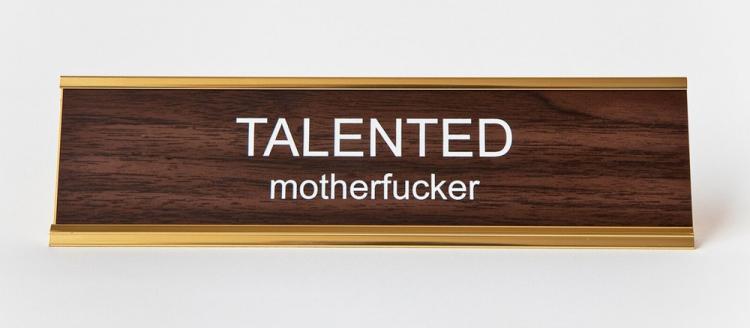 The Talented Motherfucker nameplate is made with a brown wooden background, bold capital white text, along with a gold trim, and measures 8 inches long x 2 inches wide.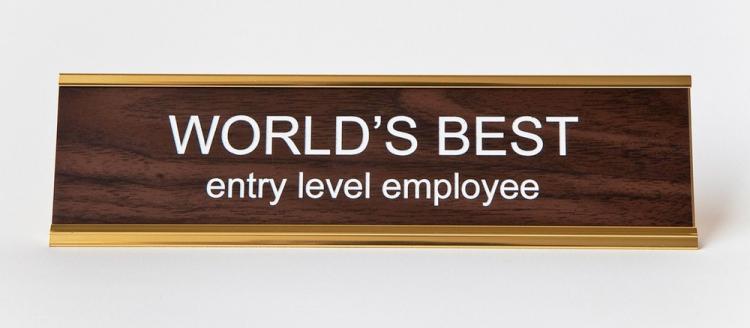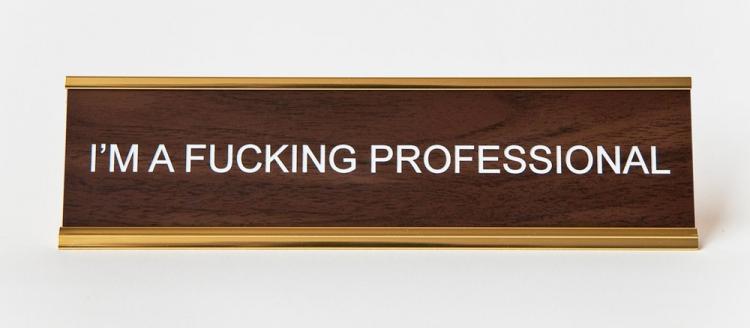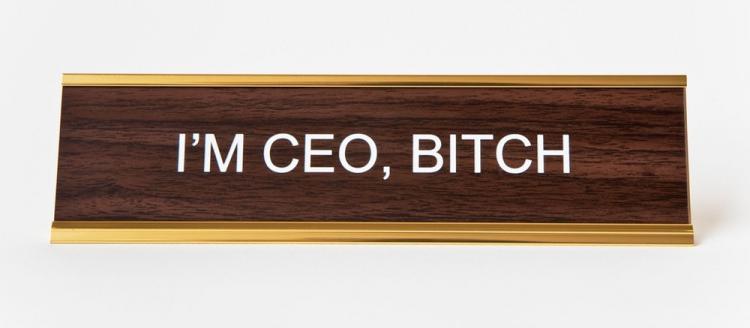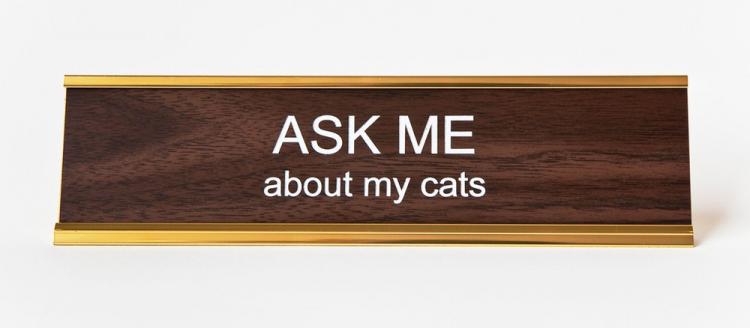 ...or how about this amazing nameplate that simply states: "FUCK OFF".