Tailgating Gloves With a Bottle Opener On The Palm
By Ryan on 01/26/2015 6:52 AM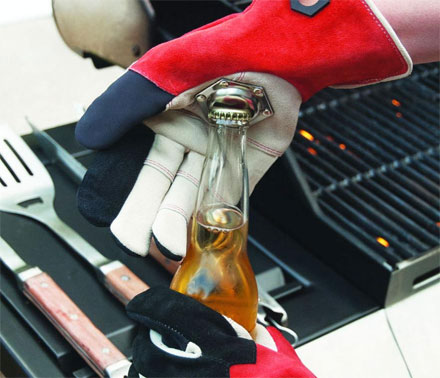 Depending on what state you live in tailgating can take quite a toll on your hands, so why not protect them while also allowing them to be fully functional to do the manly things you need to do while tailgating. The Tailgating Gloves by StoneBreaker will not only keep your hands warm through the arctic cold temperatures while you drink in the parking lot waiting for the Vikings to lose another game, but offers you protection from the heat while you hover your hands over the grill and cook for the depressed group of friends you're with that are unfortunately aware of the inevitable outcome of the game ahead. But best of all one of the gloves has a bottle opener right on the palm so you can quickly and easily drift yourself into a blissful darkness before you enter the stadium and witness the tragedy that is to come.
The tailgating gloves are made using 100% leather with an extended cuff and extra padding and insulation on the inside, along with a custom stamped hex nut design bottle opener on the palm of the right glove. The gloves come with a hanging loop on the inside of the wrists to easily hang the gloves somewhere, and are available in men's sizes medium, large, and extra-large.
The tailgating gloves with embedded bottle opener on the palm are currently in a funding phase on Kickstarter with an estimated delivery date of August 2015 (right before football season, assuming they meet their goal), so go reserve your pair now, and be sure to check out the gloves in action via the video below.
- via GearHungry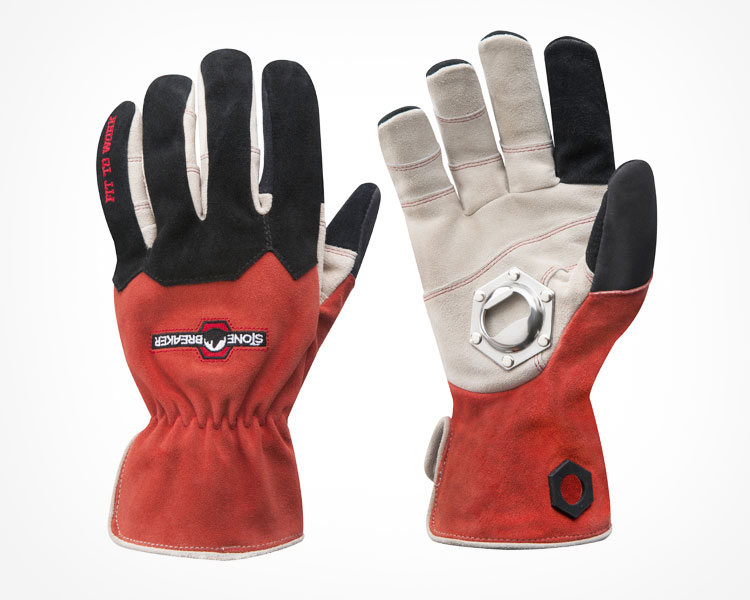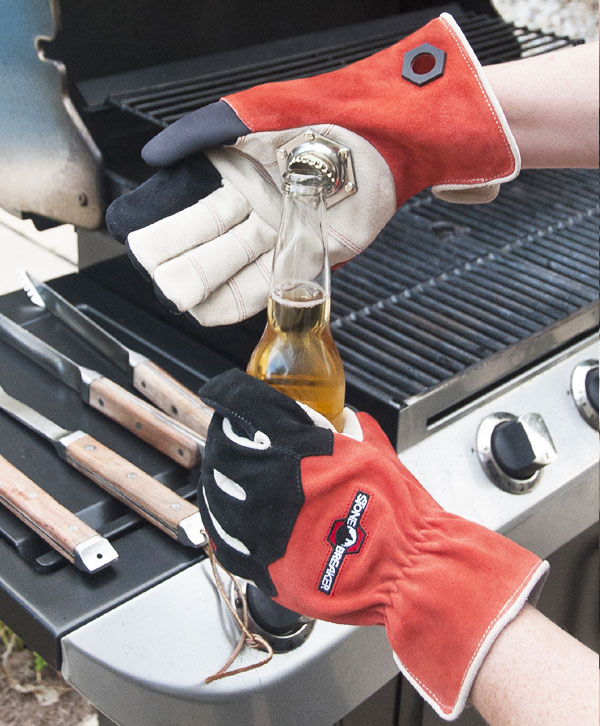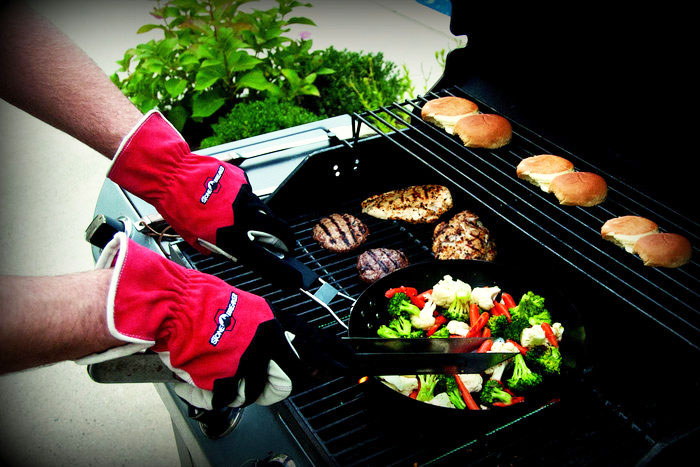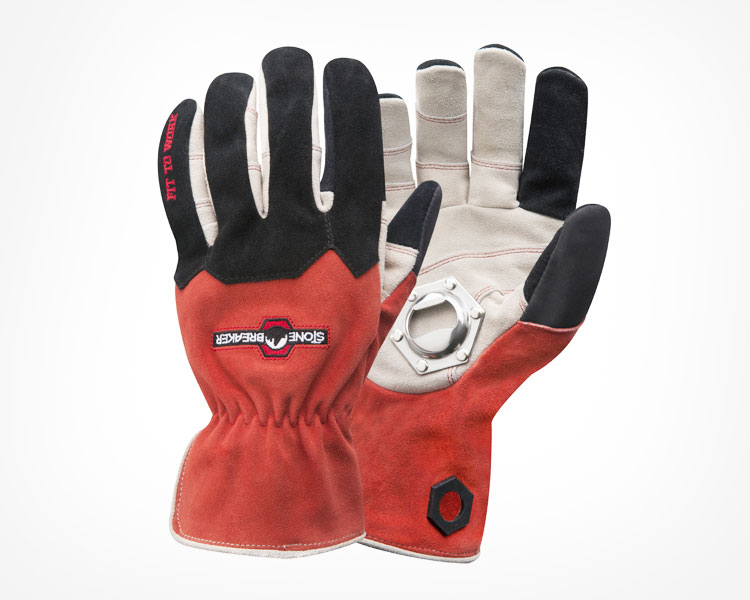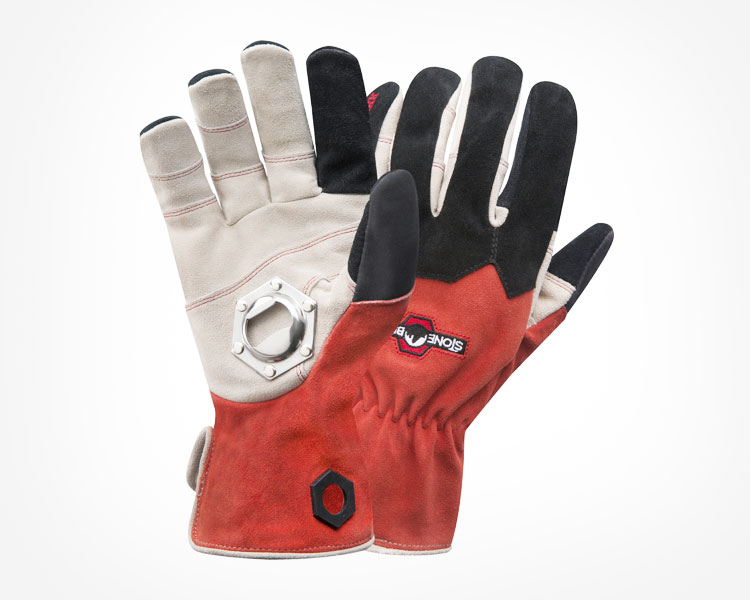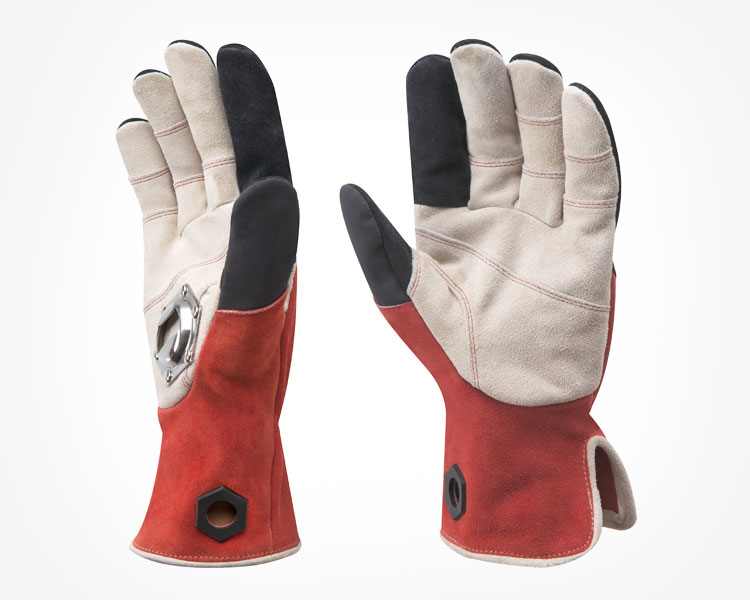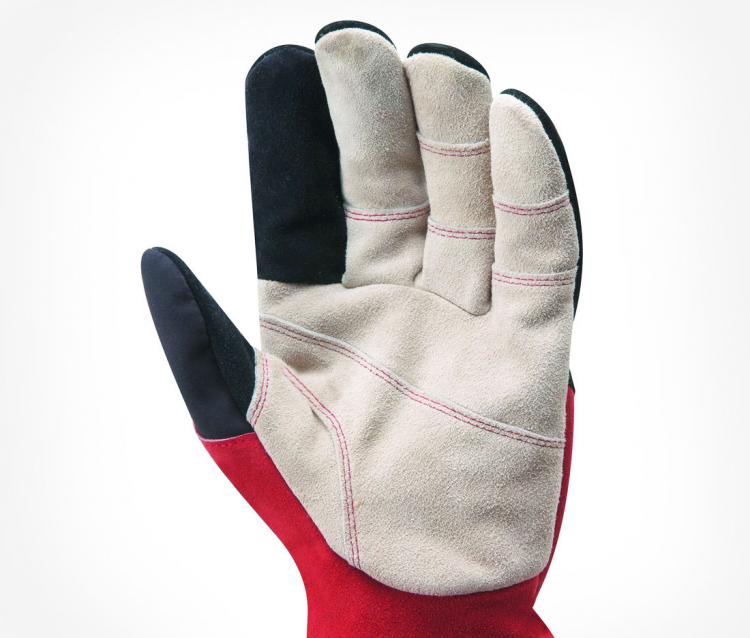 Subscribe To Our YouTube Channel