Tailgate Tire Table
By Ryan on 01/16/2019 12:05 PM (Updated: 01/18/2019 10:27 AM)
Sometimes you want to tailgate, but you don't actually have a tailgate and end up with nowhere to set your drinks or food. This unique tailgate tire table is a little table that attaches right to the tire of your vehicle. This way no matter what kind of car, truck, or SUV you're driving, you can participate in the tailgate activities, and participate with your own little table.
The tailgate tire table folds up and stores right in your trunk while taking up very little space when not being used. The table sets up in mere seconds, and is perfect for tailgating, camping, RVing, or any other outdoor activity where your vehicle is nearby.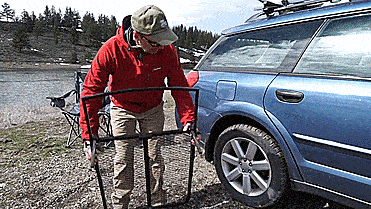 The mini table that attaches to your cars tire can hold up to 50 lbs of weight, so a small grill or BBQ is no problem for it to hold up. The table can be held up using just the tire, though an optional leg can be propped up for additional support.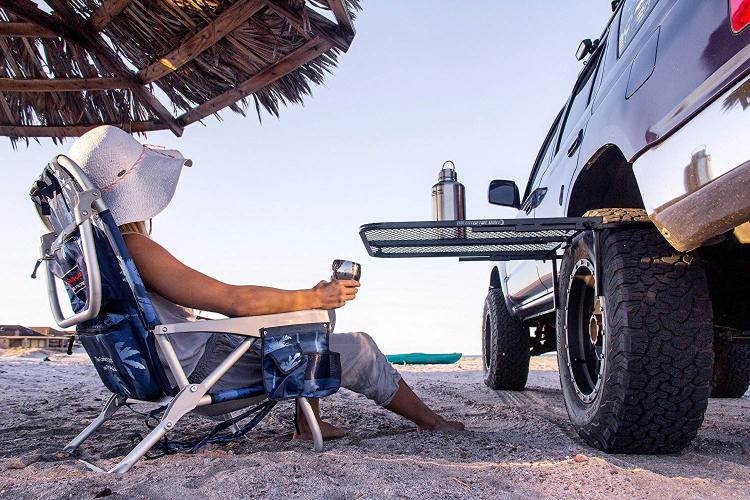 Since sometimes your car or truck can be on uncertain ground, the table can be used anywhere since the tire holds it up. Plus the support arm can be pushed in to give diagonal support by also being held up by your tire instead of uneven ground.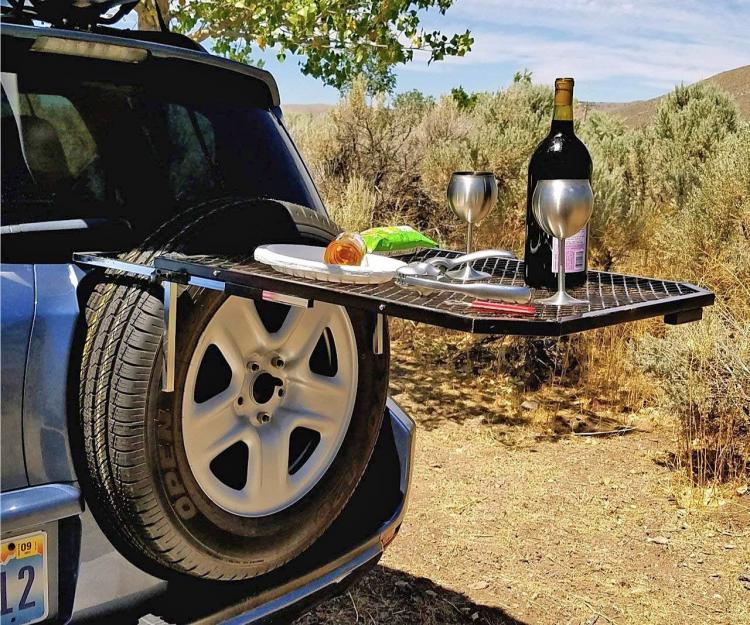 The tailgate tire table is made from powder coated steel, is weatherproof so it holds up to the elements in any weather condition, plus it's super compact and easily portable when not in use. The tailgate table weighs 13 lbs, and measures 29 inches long x 23 inches wide x 1.5 inches thick when fully folded.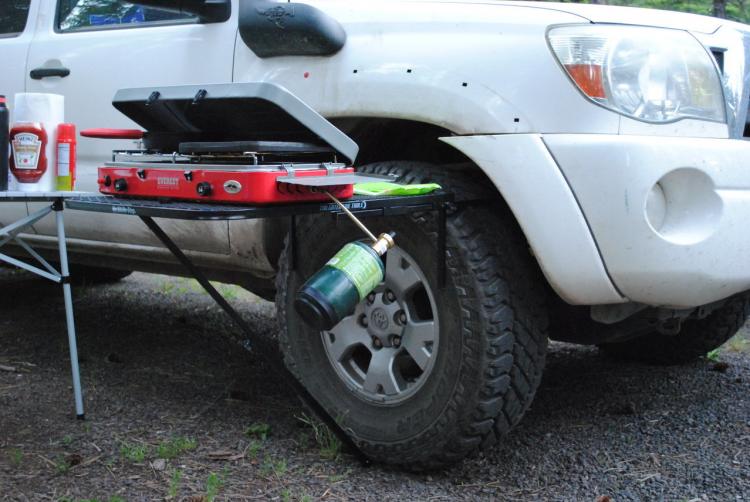 Check out the Tailgate tire table in action via the video below.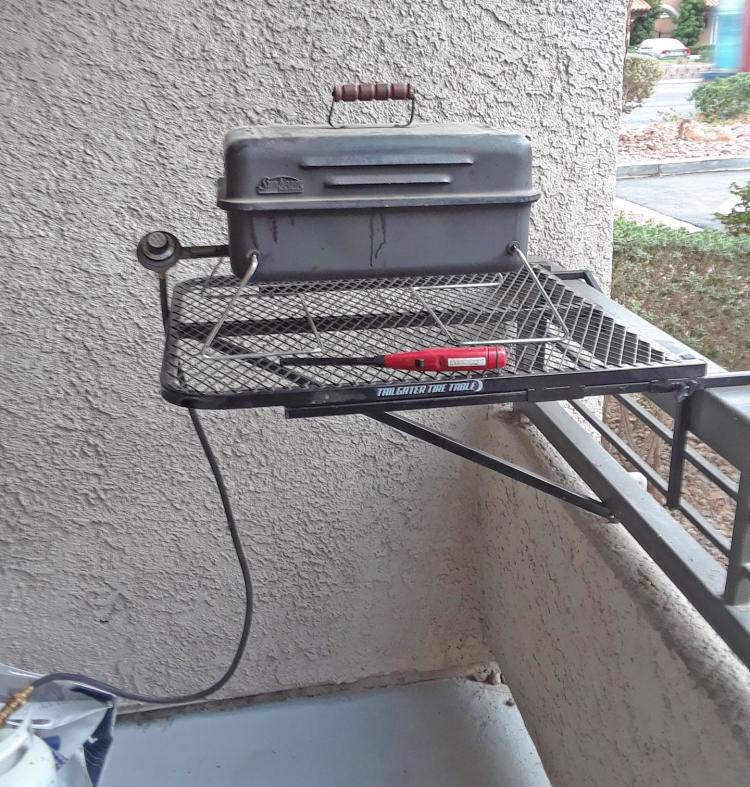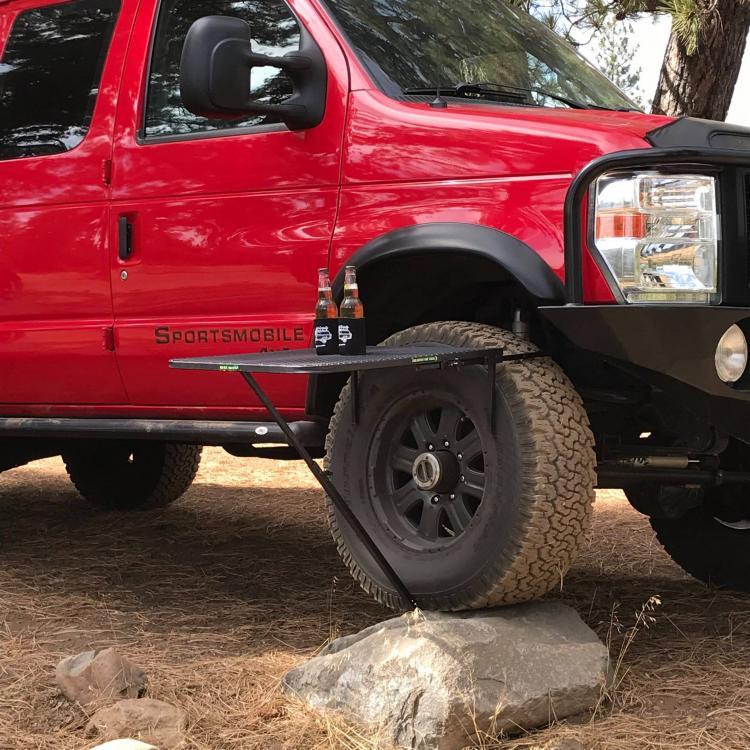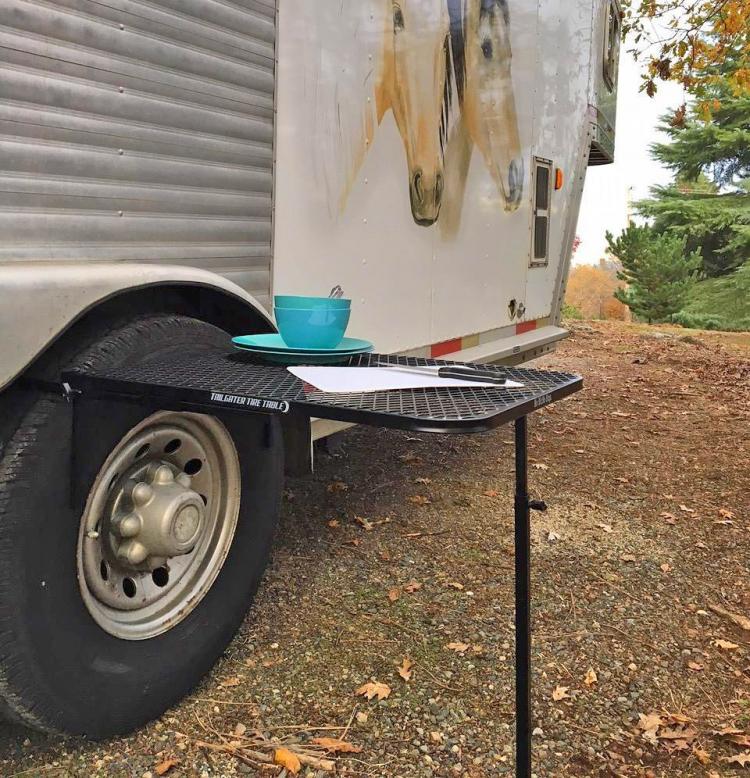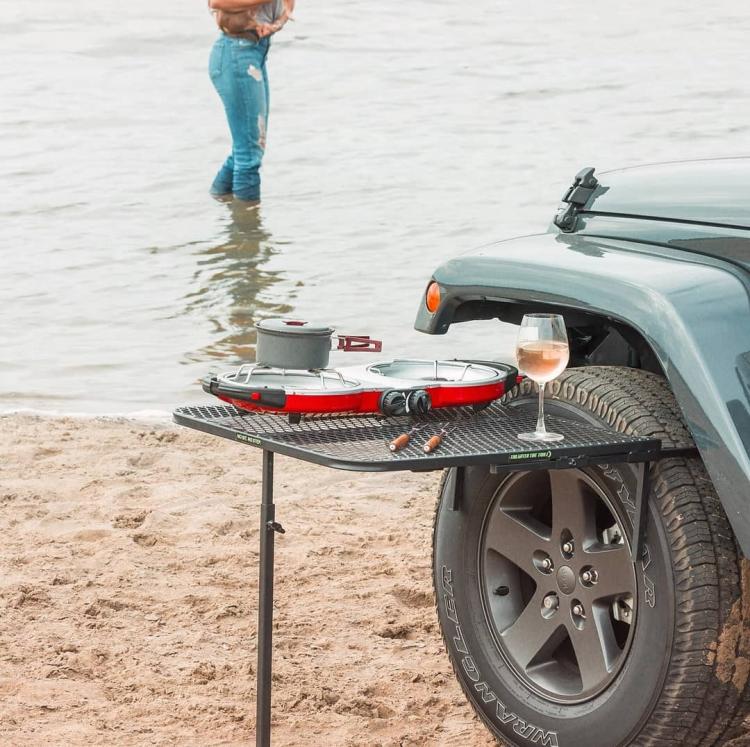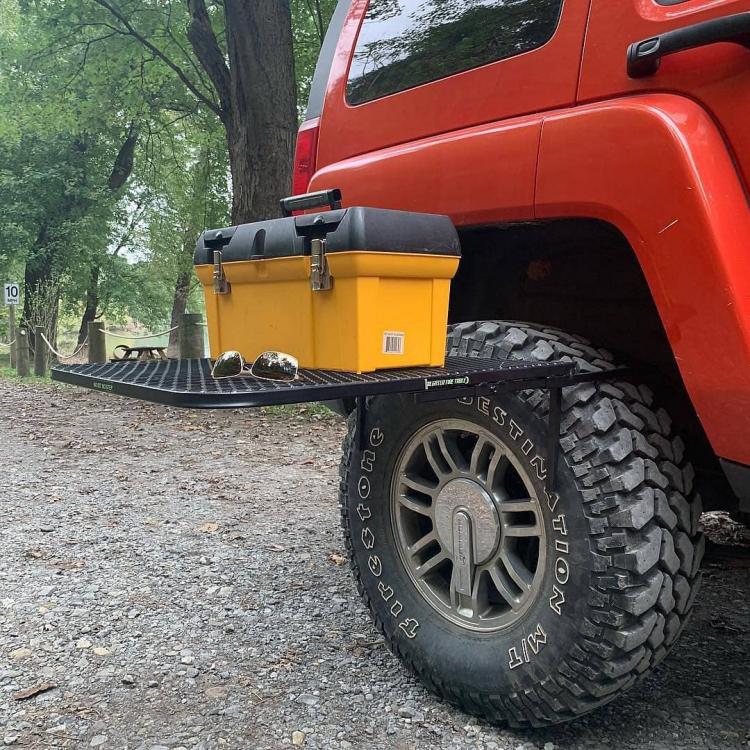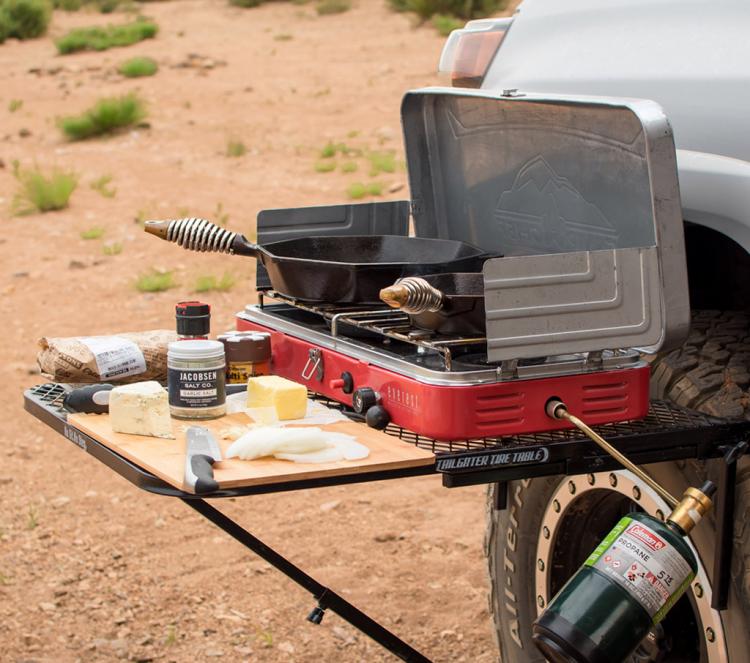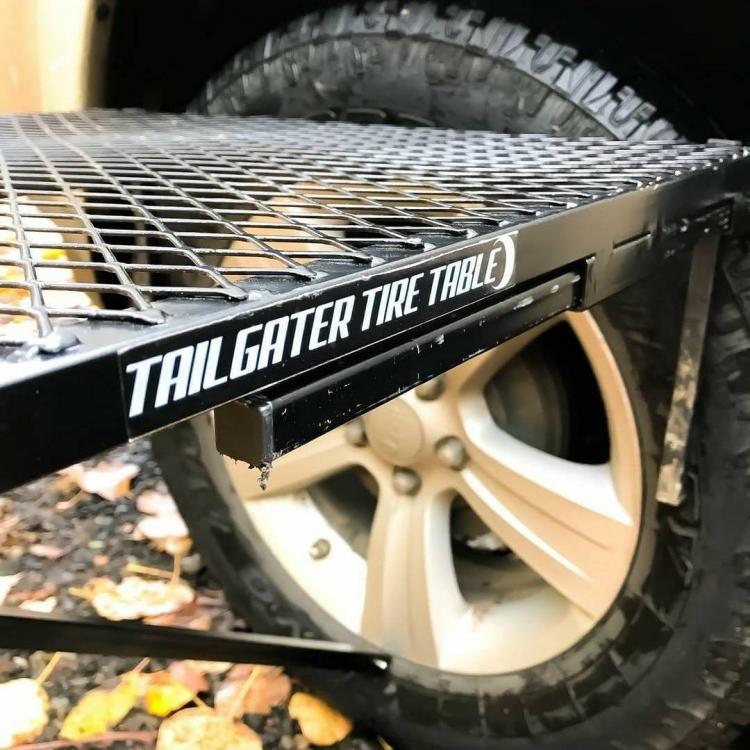 Subscribe To Our YouTube Channel