This Functional Wrench Doubles a Tactical Folding Knife
By Ryan on 04/27/2020 11:20 AM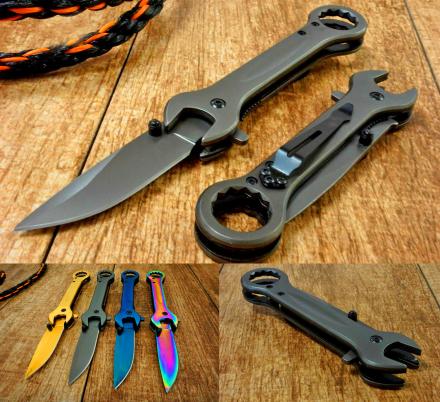 If you've been around here long enough, you know just how much we love a good multi-functional product, and this unique open-end wrench that doubles as a folding pocket knife is no exception. It's called the Titanium Wrench Tactical Spring Assisted Open Folding Pocket Knife Multi-Tool, and it might be any mechanics new best friend. It's essentially a folding knife that's disguised as a wrench, except the wrench is still fully functional if you happen to come across something that needs tightening using the exact size of the wrench.
The tactical folding knife is made from a open-end 17mm wrench that's made from super strong titanium, along with a 3 inch blade that's made from stainless steel. What's the best part? Probably the fact that it can be used s a bottle opener as well, plus it comes with a belt clip for everyday carry usage.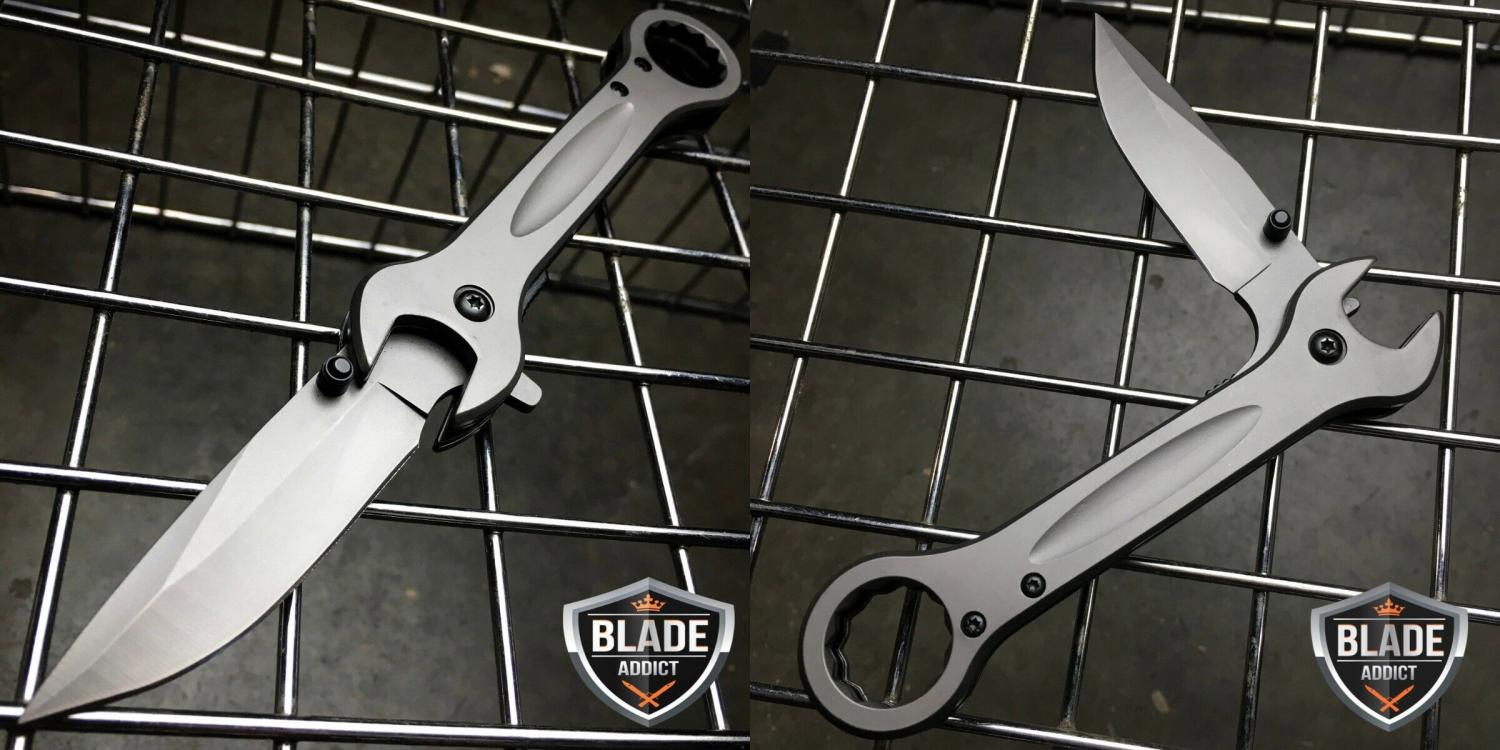 The 2-in-1 wrench tactical folding knife is made by KleenKut, it measures 7.5 inches long in total, i uses double studs for ambidextrous opening options, and it comes in a few different color choices to choose from, including blue, gold, grey, and rainbow. Though, you can find even more options on Ebay for this super cool wrench knife.