T-Rex Dinosaur Wine Bottle Holder
By Ryan on 10/31/2017 11:45 AM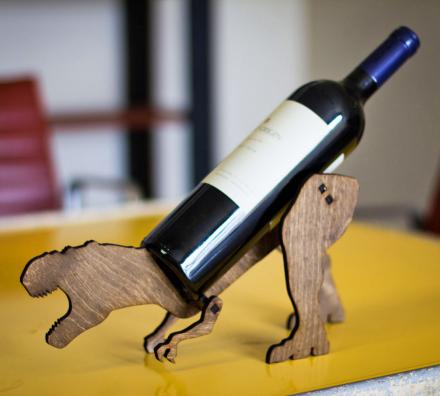 You probably think that good wine bottle holders are extinct since they are so hard to find, but nope, you won't have to dig one up like an archaeologist. They exist, and this one didn't have to be cloned and brought back to life either. This T-Rex Dinosaur Wine Bottle Holder is the most Jurassic way to display your wine.

View all dinosaur wine holders here
Just slip your bottle of wine down the back of the dinosaur, and the wine bottle will then become the main body of the T-Rex, and the neck of the bottle will then become the dinosaur's tail!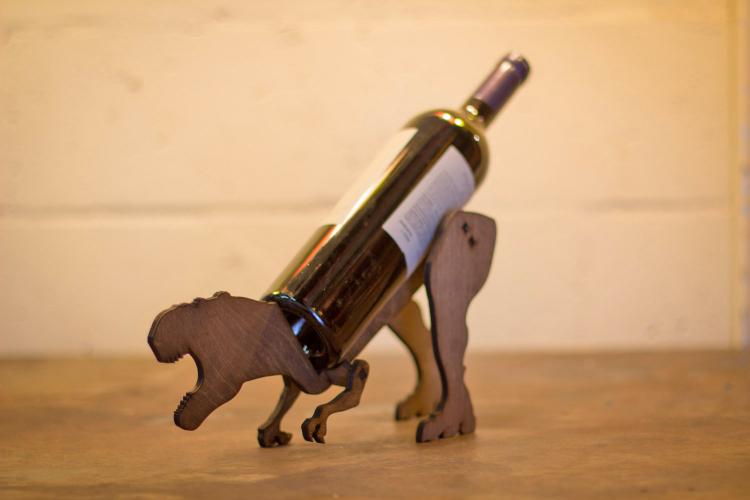 This Wine-o-Saurus Rex is happy to hold that bottle as it ages. Not that it will age long. After all, you didn't buy that wine to have it collect dust in some museum like the creature that's holding it. It's perfect for your coffee table, kitchen counter, or anywhere you need a dinosaur with a wine body. This thing will surely be a great conversation starter.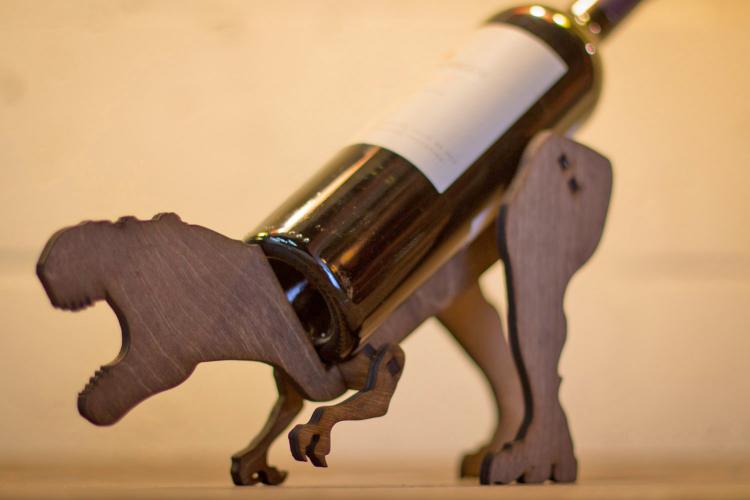 Each of these dinosaurs is hand crafted and assembled with durable Baltic Birch plywood, finished in either a dark walnut stain or beeswax and orange oil. The end result is a classy looking wine holder that any dinosaur geek will surely love!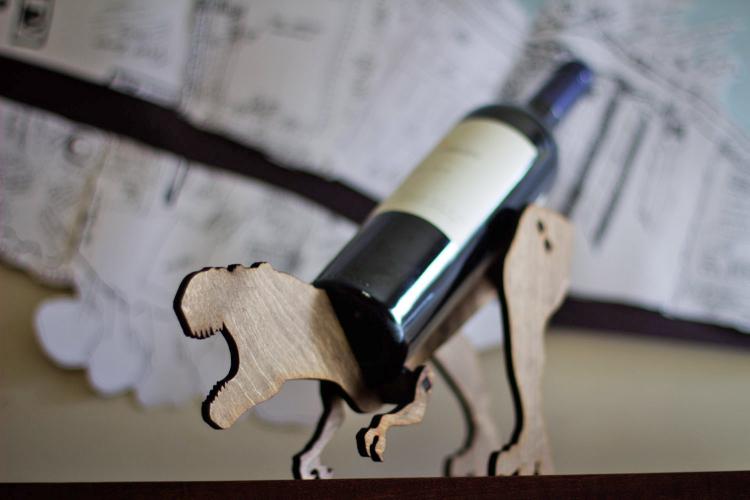 You can also get the dinosaur wine holder in unfinished natural wood, it will fit any standard 750 ml sized wine bottle (unless it has a very odd shape), and from the tip of the tail to the head of the bottle it all measures about 16 to 18 inches (depending on the size of your wine bottle).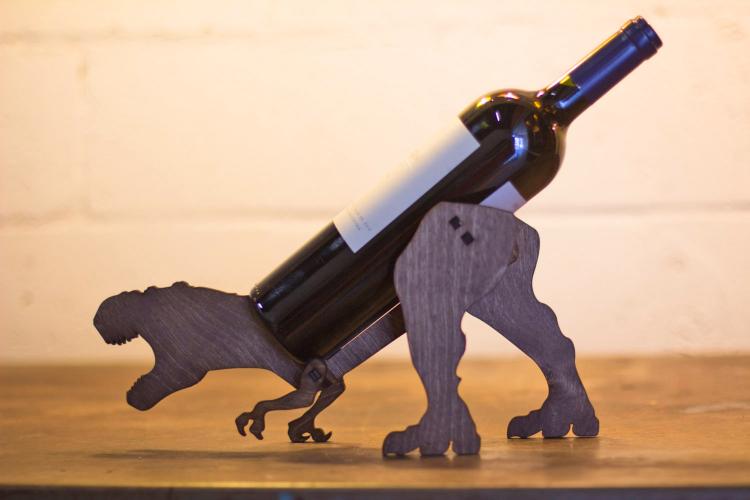 TheBackPackShoppe, the Etsy store that makes the T-Rex wine bottle holder, also makes a plethora of other kinds of dinosaur wine bottle holders, including triceratops, stegosaurus, dimetrodon, and more.