This Super Soft Throw Blanket Sofa Looks Like The Most Cozy Couch Ever
By Ryan on 12/05/2022 11:49 AM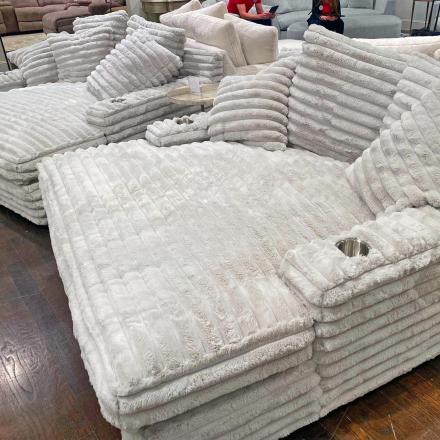 If there was a teddy bear version of a sofa or couch, we might have just found it. This incredible new sofa looks like it was lined with the softest most cuddly material that a cushy throw blanket is made from and it might just be our favorite couch that we need immediately! Once you sit or lie down on this super deep sofa, you may just never get back up!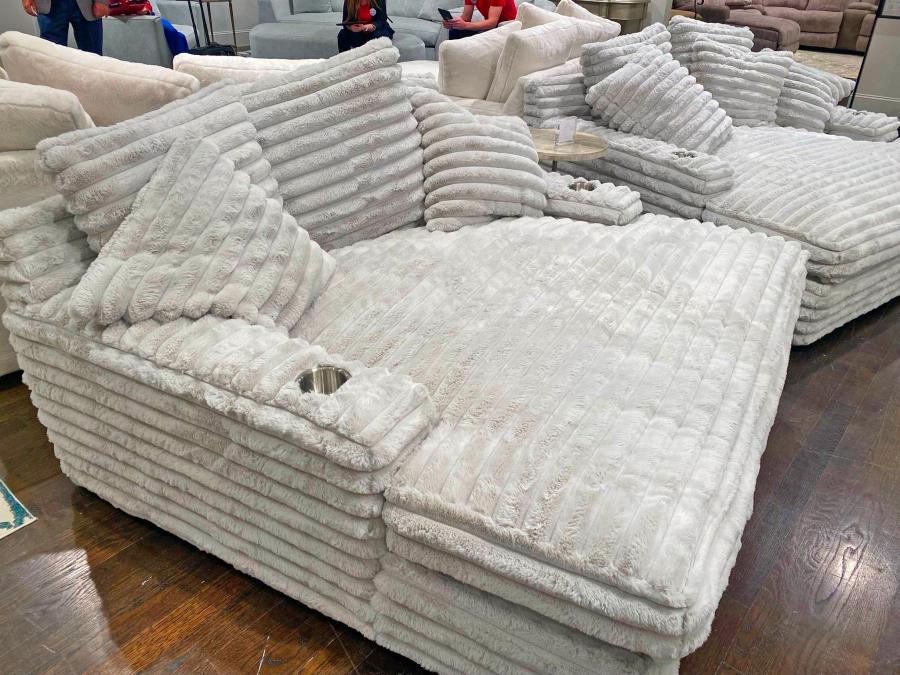 Credit: American Furniture Warehouse
An image of this incredibly soft and cushy throw blanket sofa was uploaded by American Furniture Warehouse on Facebook, and it instantly went viral with everyone asking where they can get it, how much is it, and how long until I can lay down on it and never get backup!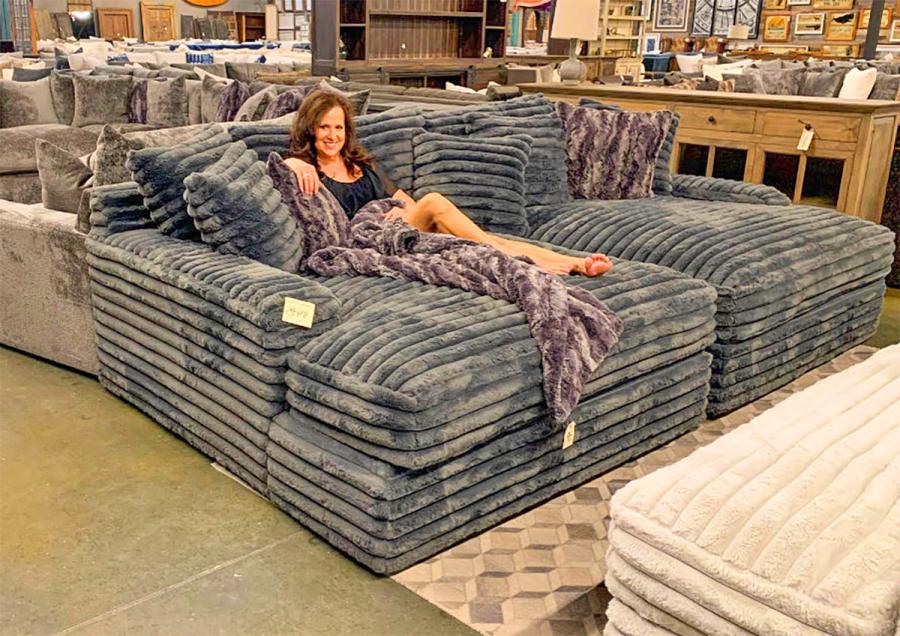 Credit: Potato Barn
The incredible soft throw blanket covered sofa is made to look like an extra large, super wide, and super deep chair for one, except that you could probably fit around 3 people on it at once while staying super comfortable!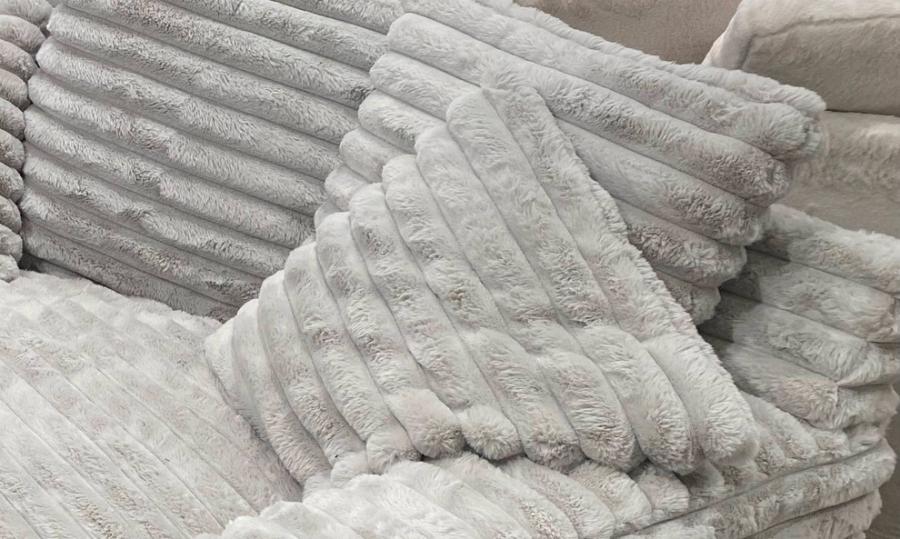 Credit: American Furniture Warehouse
This new trend of super soft blanket-like material being wrapped onto sofas seems to be a hot new furniture trend, as another furniture company called Potato Barn posted a very similar sofa onto their Facebook page.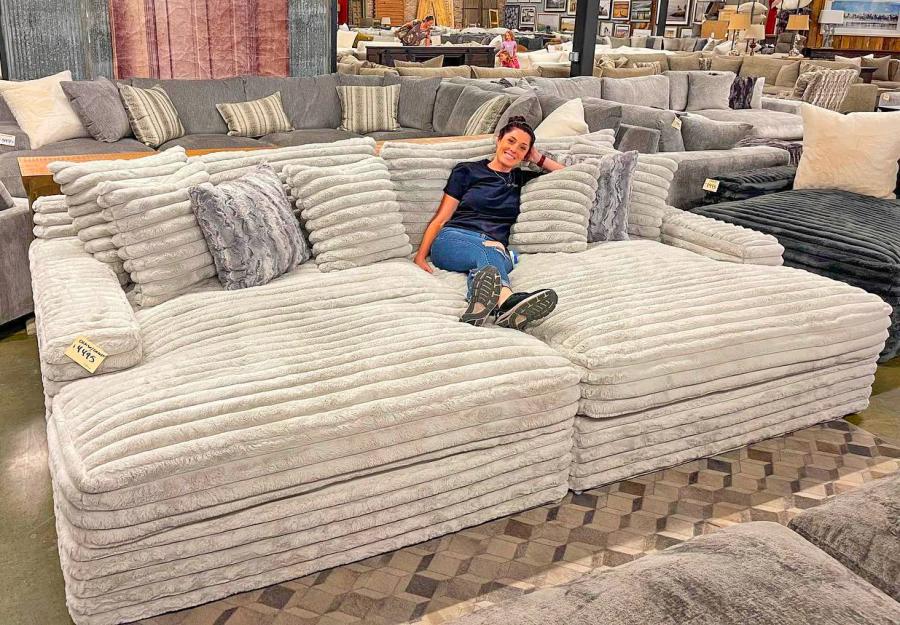 Credit: Potato Barn
Their version of the throw blanket sofa features 2 chaise loungers connected to one another, which makes one big super soft sofa for the whole family to enjoy at once.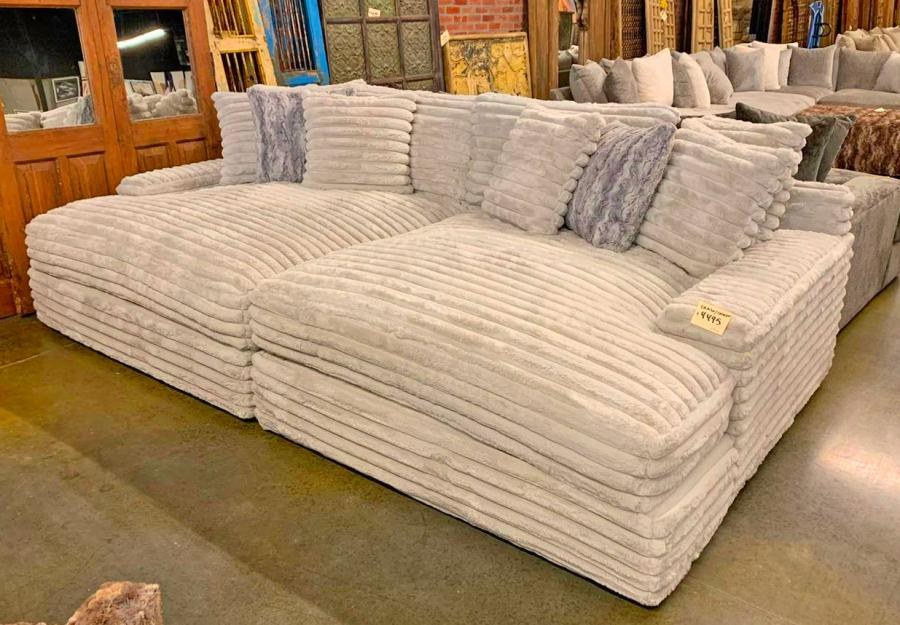 Credit: Potato Barn
The Potato Barn mentions that the unique blanket-like sofa is made from 100% super soft polyester fabric, that it's actually easy to clean, and that it's perfect for your "living room, game room, teen room or movie room".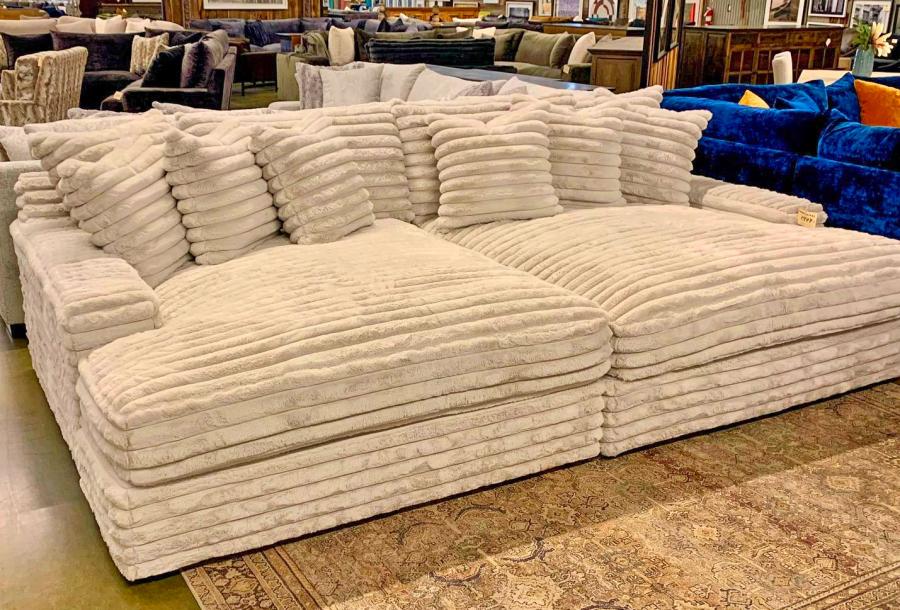 Credit: Potato Barn
American Furniture Warehouse mentions that they will begin selling this super soft cushy sofa in 2023 sometime.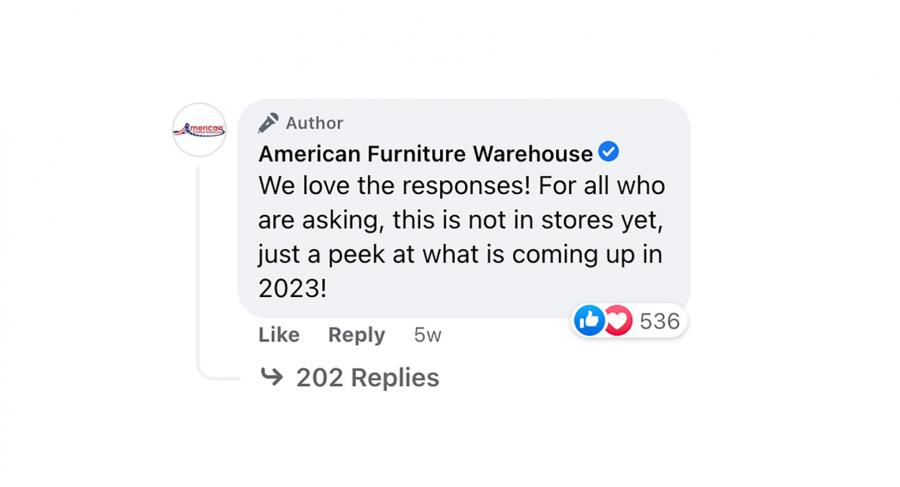 Though, the Potato Barn in Scottsdale Arizona seems to already be selling them as they will occasionally post on their Facebook page that they have them in stock... Which they no doubt sell out immediately based on how popular they seem to be at the moment.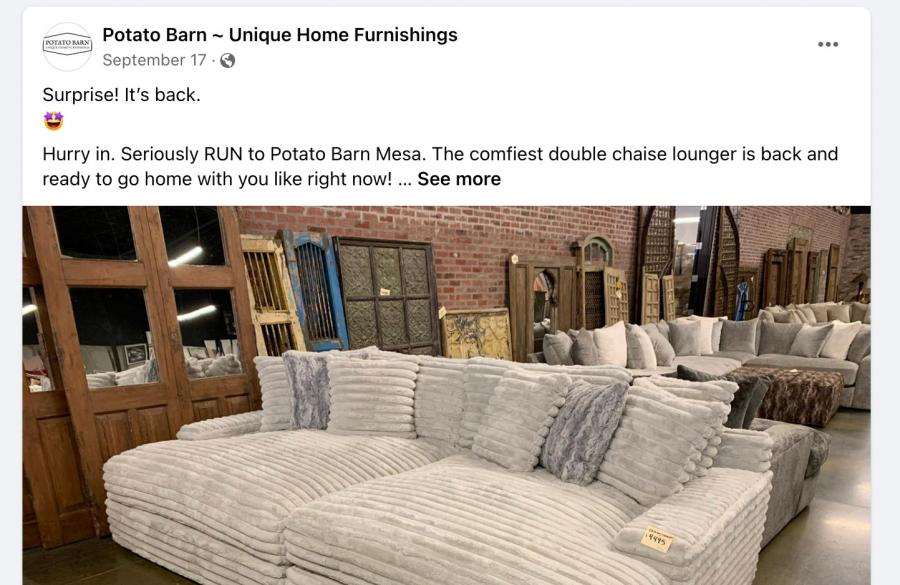 Credit: Potato Barn
Based on the price tag within the Potato Barn photos, it looks like the throw-blanket covered double chaise lounge sofas sell for around $4,500 bucks. So, it's probably safe to say the single chaise loungers will sell for quite a bit cheaper than that once they hit the market sometime in 2023.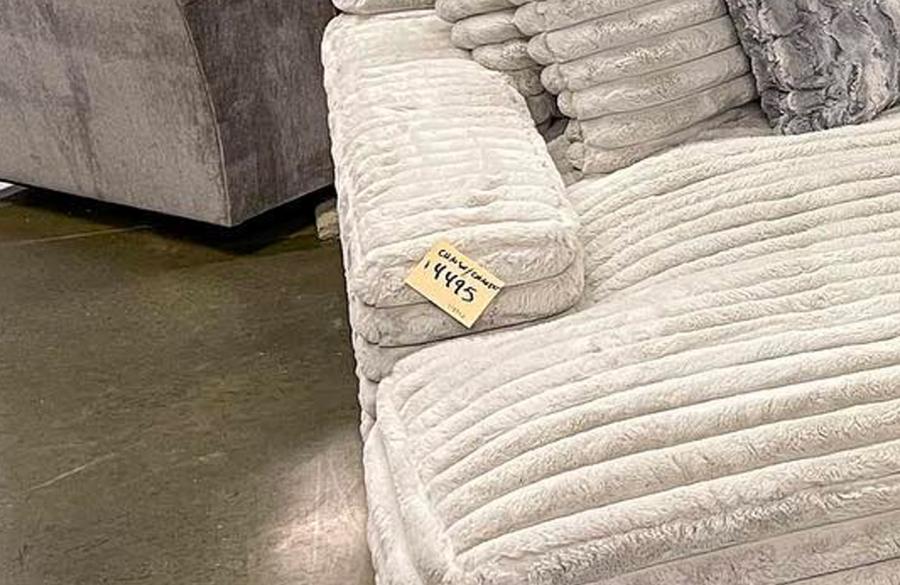 Credit: Potato Barn
Best of all, it seems that some of the versions of the throw blanket sofa is made with cupholders built right into each of the two arm-rests, so you'll always have a spot to rest your drink, regardless if you have side tables next to the couch or not.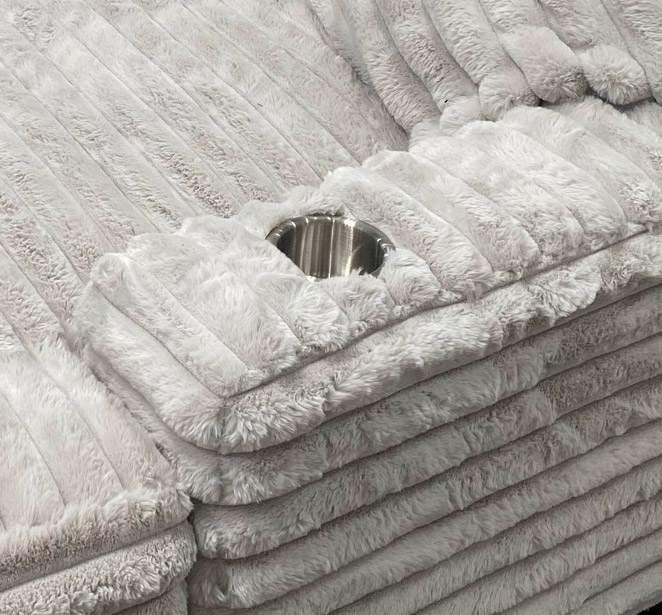 Credit: American Furniture Warehouse
If you're looking for more of a DIY or cheaper route, Amazon actually sells these super soft throw blanket sofa covers, which from a distance looks a bit similar and just as soft!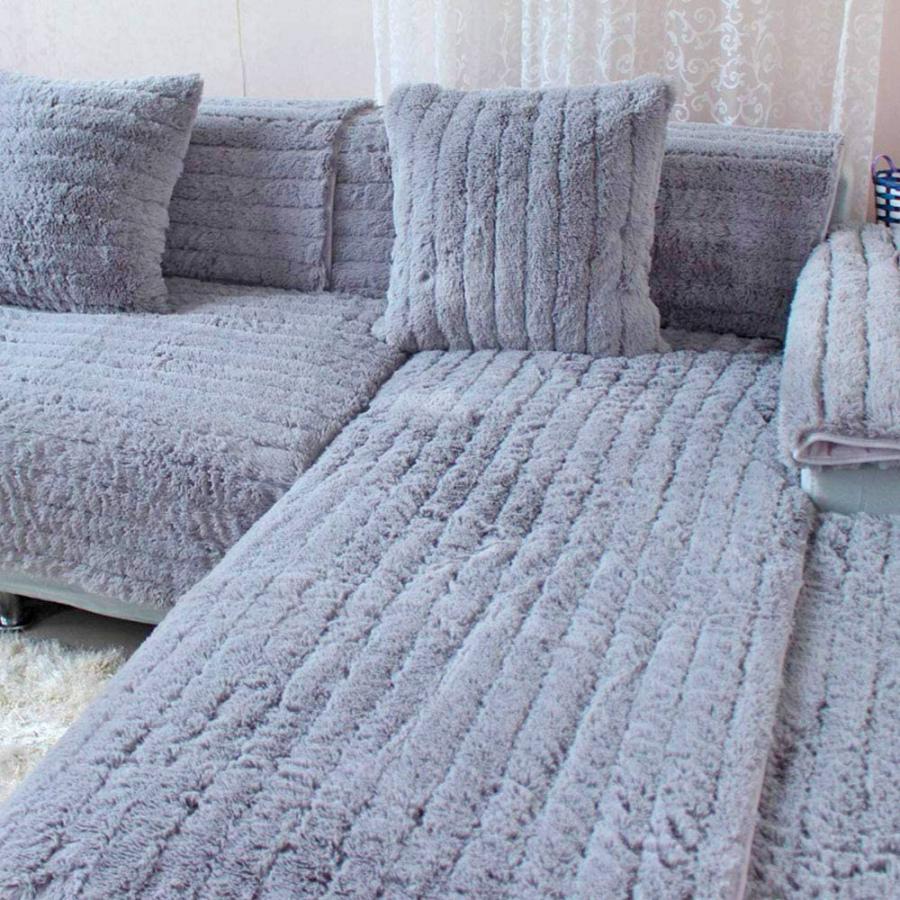 Source: Amazon