This Bean Bag Chair Lets Your Child Store Their Stuffed Animals Inside Of It
By Ryan on 06/20/2019 9:20 AM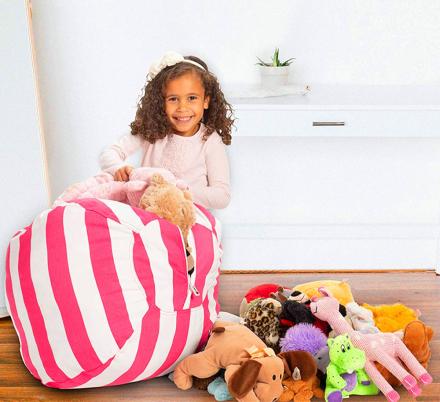 Is your child's room...or worse, is your entire house turning into a shrine to the stuffed animal thanks to your kid's inability to part with even one? Do you wish there was a way to take back even a small part of your home from these hostile intruders? Thanks to the Stuff 'n Sit Stuffed Animal Storage Bean Bag your kids can now store all their beloved stuffed animals INSIDE a "bean" bag...so what used to be an eyesore and nuisance now provides comfy seating for your kid and friends!
Are you worried that you will need 20 "bean" bags and thus turn your home from the crazy stuffed animal house to the crazy bean bag house? Do not fret, these poufs are designed to hold 90+ stuffed animals so even the largest of collectors will be able to neatly hide their prized possessions away with very few "bean" bag chairs.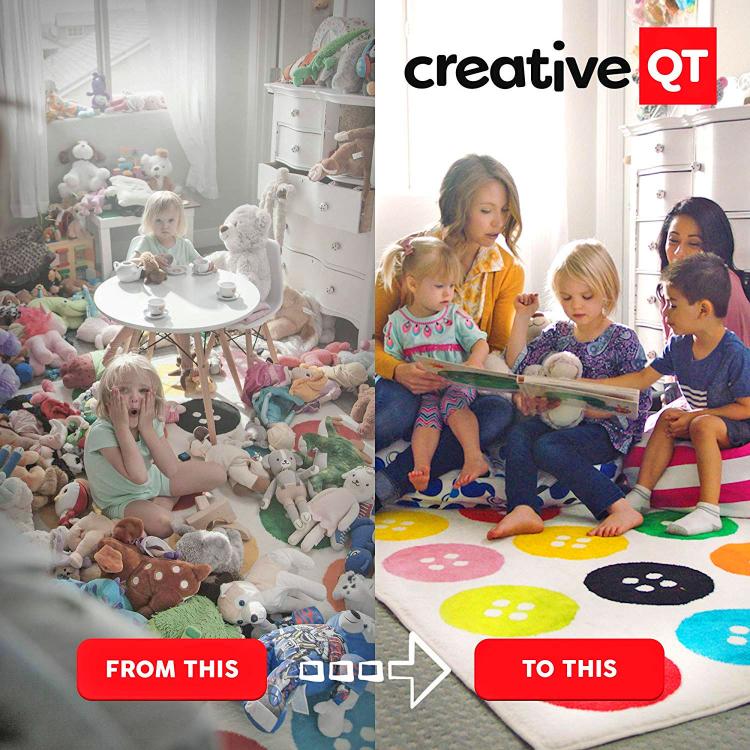 What is even better than hiding the clutter is the fact that your child's stuffed animals can then provide a soft spot for them to sit and enjoy a book...don't you love it when toys do double duty?! Who knew that bunny would be so comfy...I mean handy...I mean cuddly...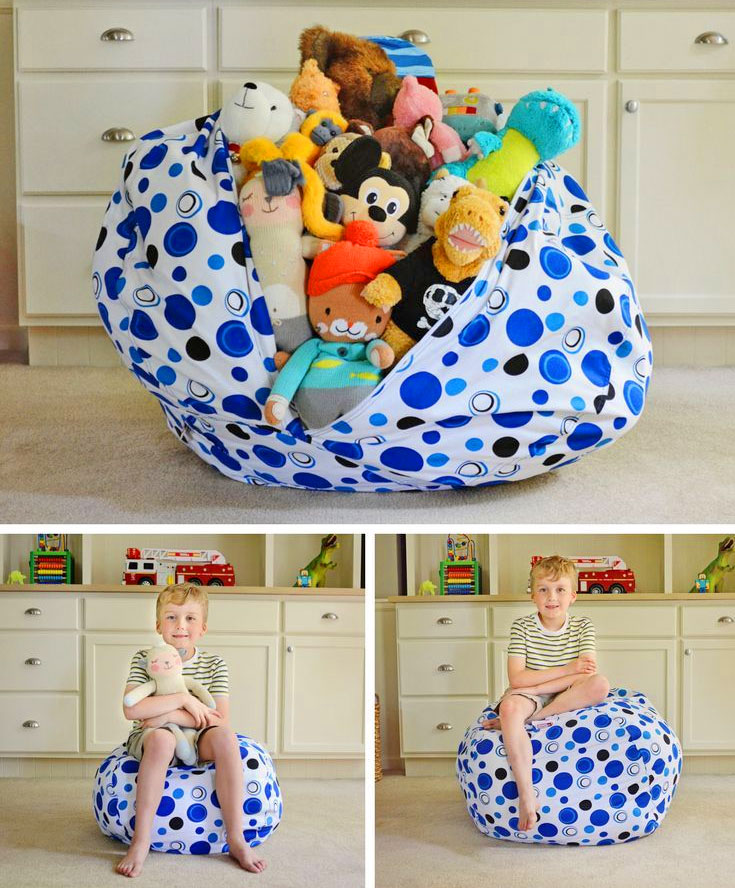 Maybe stuffed animals aren't your biggest issue...do you have an exorbitant amount of other plush items - dress up costumes, throw pillows, blankets...yes, these poufs can be for adults too!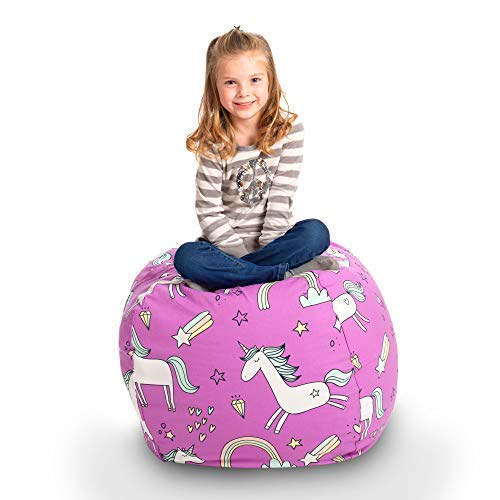 What Sizes Does The Stuff 'n Sit Bean Bag Come In?
You can choose from three sizes.
The standard size is 27 inches in diameter when stuffed
The large option is 33 inches in diameter
The extra large is 38 inches in diameter
Will The Stuff 'n Sit Bean Bag Hold Up To My Child?
The simple answer...Yes! This pouf is designed to hold up to all sorts of children play. It is sewn together with double stitched seams, you will never have to worry about rips or tears. The closure uses a heavy duty zipper that is designed to stand the test of time and your children. And while the 100% cotton canvas material is soft, it is also strong and durable made to stand up to daily use and love.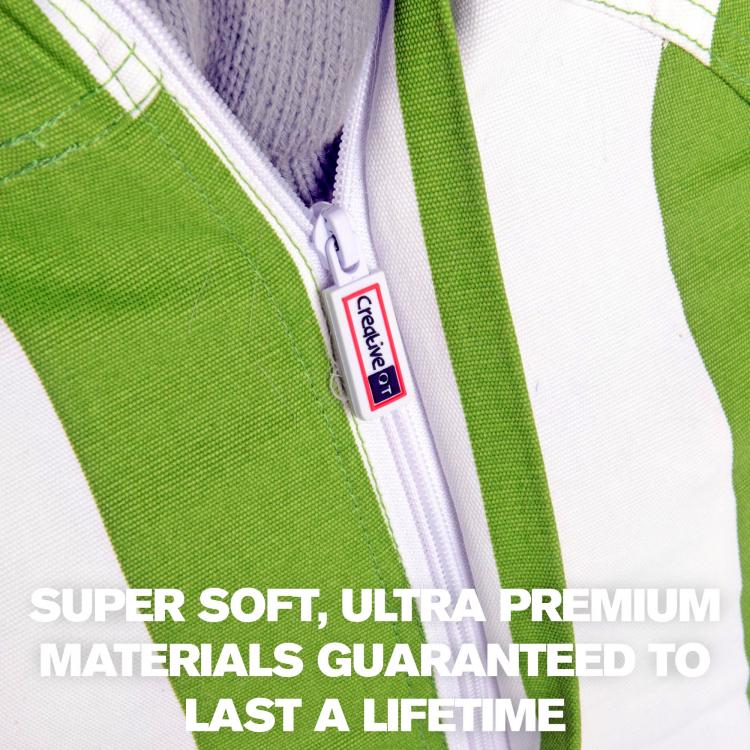 Oh, and did we mention that the pouf has a handle to make for easy transportation? This handle is durable and will not become detached with use!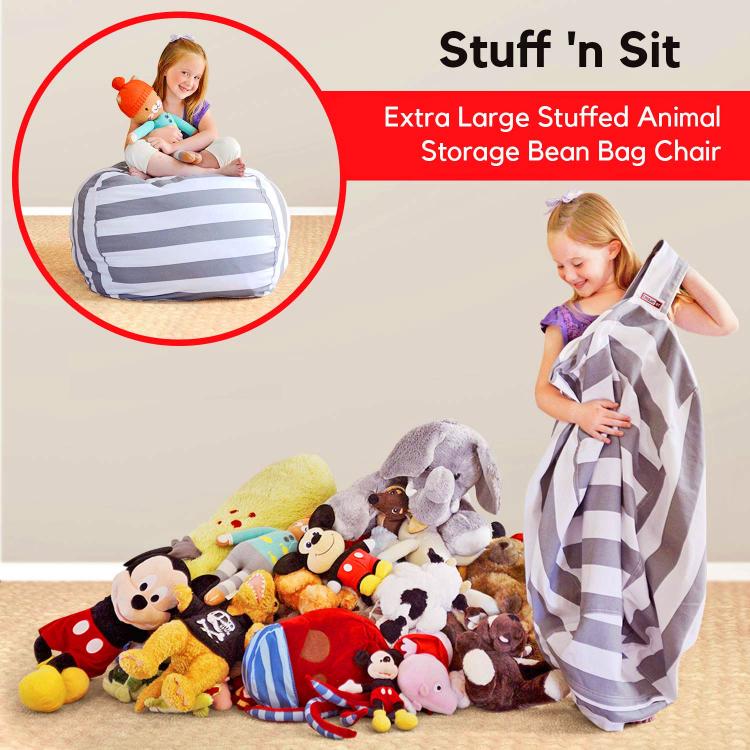 Will This Stuff 'n Sit Bean Bag Go With My Decor?
You betcha! Creative QT, the makers of this pouf, made sure to offer a pouf that would work for anyone. Currently they have eleven color/pattern options including polka dots, flowers, stripes, and solids, plus a few whimsical patterns designed especially for kids! With the size and color options there is no way you won't find a pouf that will fit your needs and aesthetics!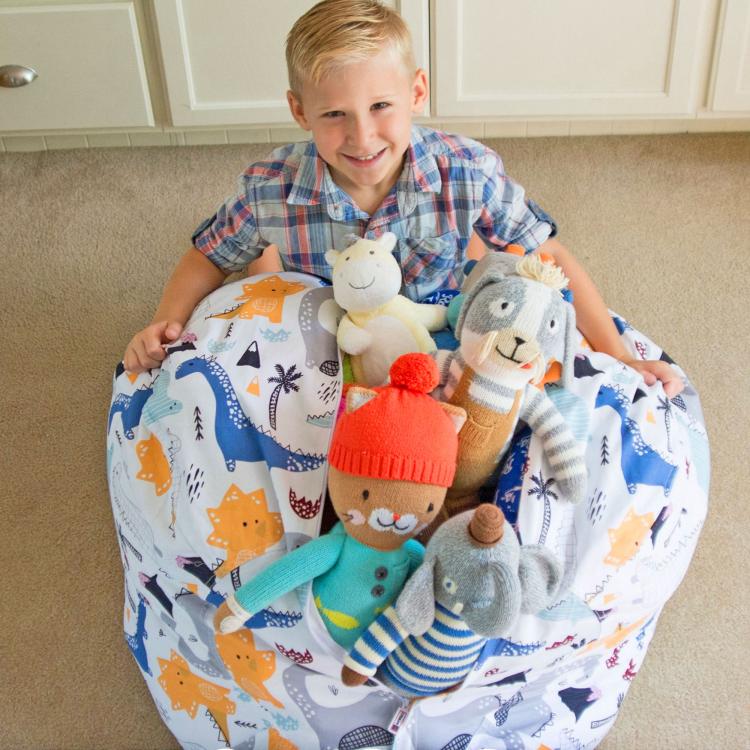 WARNING: This solution may result in increased stuffed animal hoarding by your children...but hey, they're only kids once so let them grow their collection and you can hide the evidence in these awesome "bean" bags!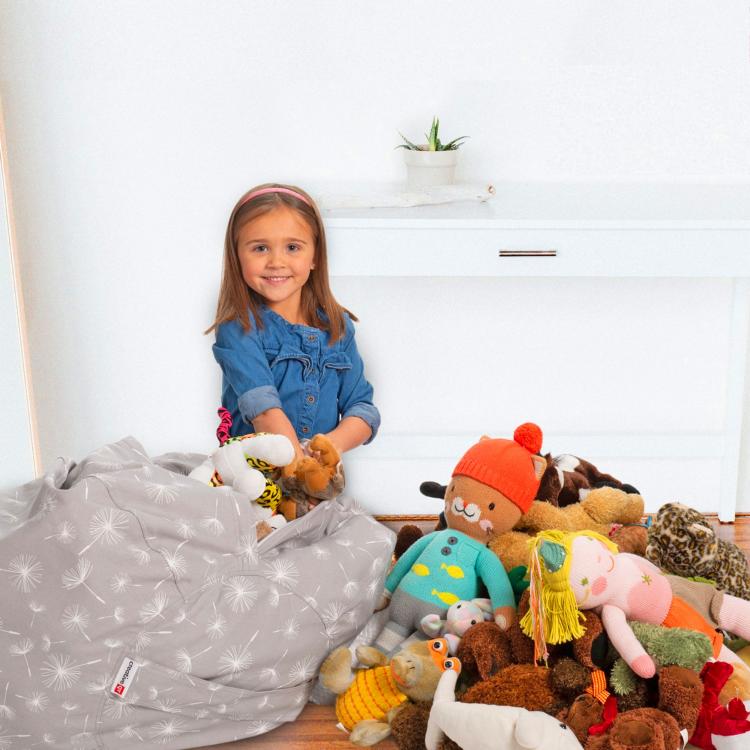 Check out this bean bag in action below!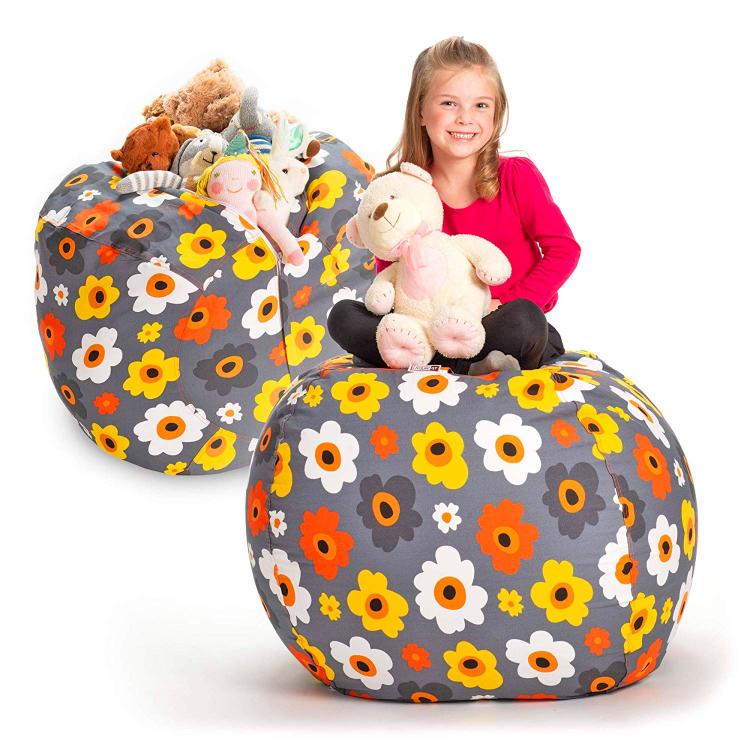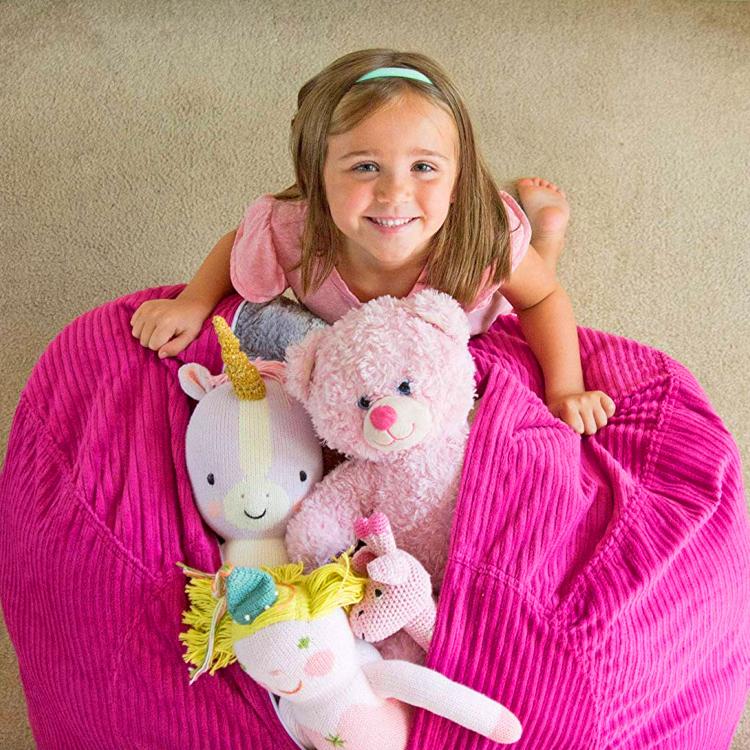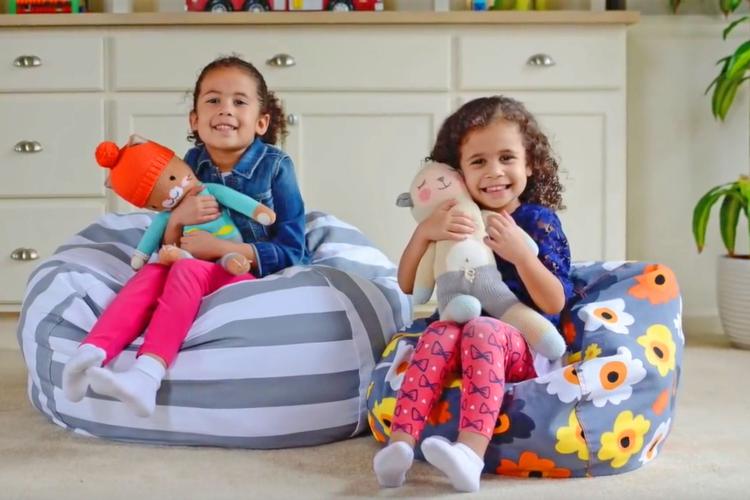 Subscribe To Our YouTube Channel