Star Wars Death Star Toaster - Toasts A Tie Fighter Onto Each Slice of Bread
By Ryan on 07/07/2017 12:11 PM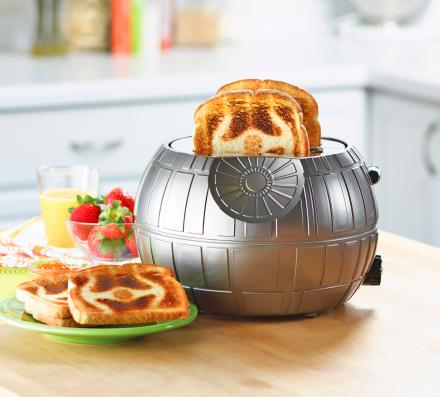 If you thought that Star Wars has made as many Star Wars themed toasters as they possibly could, think again. I mean they still have Chewbacca, R2-D2, and C-3PO left for starters. With this new Death Star Toaster, that brings their total to 3 Star Wars Toasters, and each one toasts a Star Wars themed image onto each slice of bread that you toast. With the Death Star Toaster, it toasts an image of a Tie Fighter onto each slice of bread.
The body of the toaster looks just like the Death Star pre-explosion. The device takes up to 2 slices of bread, and features extra long slots that can accommodate extra wide things to toast.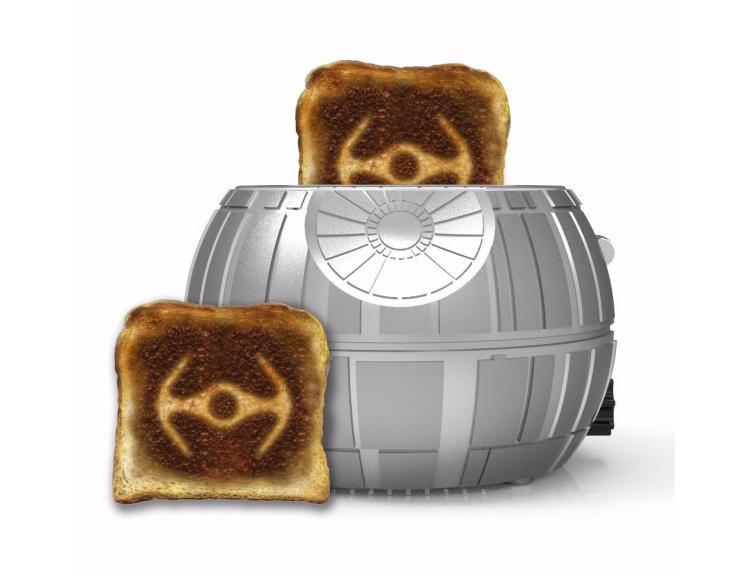 The Death Star toaster features a cool-touch housing that won't burn you if you touch it while it's toasting. The device also features a defrost mode that will help defrost frozen breads, along with a quick-stop/cancel button that will immediately pop your bread up and stop the toasting process.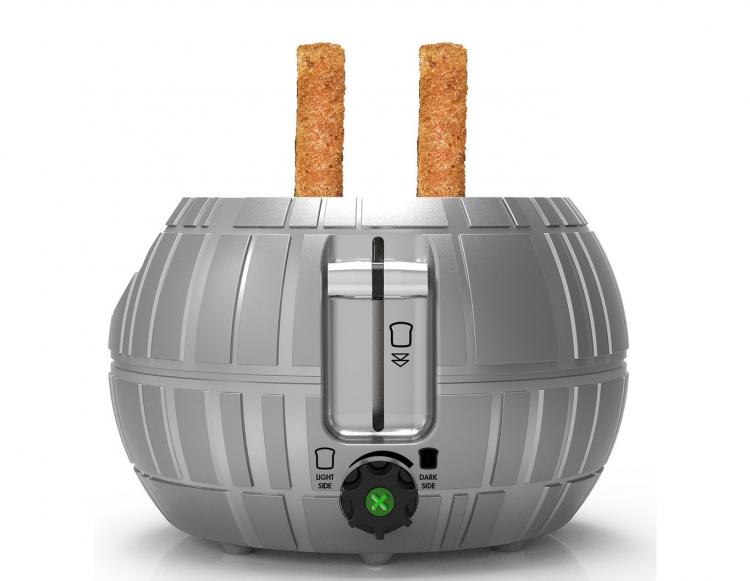 The Death Star toaster also features an adjustable thermostat, a removable crumb tray on the bottom for easy cleaning, weighs 3.2 lbs, and measures 9.8 inches in diameter x 6.8 inches tall.