Star Trek Transporting Heat Change Coffee Mug
By Ryan on 08/24/2018 2:50 PM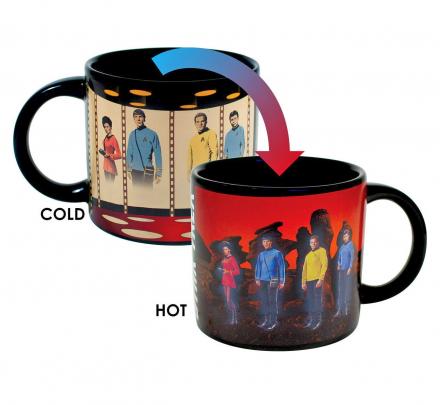 You've seen our list of the best heat changing coffee mugs, but apparently we missed one. This awesome Star Trek coffee mug will actually transport the main characters that are standing on the transport pad onto an alien world once you add in hot liquid. It's basically the dream mug for any Star Wars geek! If you know a die-hard trekkie that doesn't already own this mug, this would make a perfect gift idea for geeks or any Star Trek lover.
It works just like any other heat change mug you've either used or seen demonstrated, just add in any hot liquid, and the coffee mug will change before you eyes in mere seconds as the mug heats up. The main characters from Star Trek: The Original Series will be instantly transported from the ship onto the world down below as the mug heats up.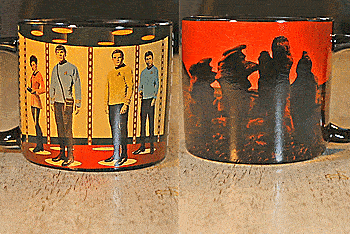 The transporting Star Trek mug features Captain Kirk, Mr. Spock, Lieutenant Uhura, and Dr. McCoy, whom all get transported away when you add in hot liquid. Just make sure before you add the liquid, you say "Energize".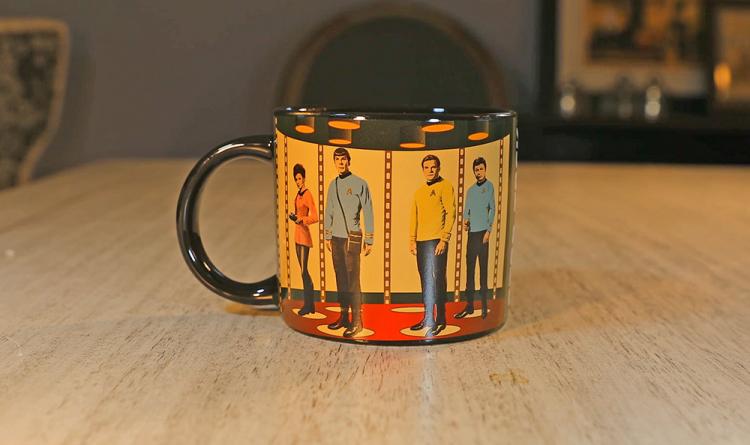 The heat changing Star Trek transport mug is extra large, holding 14 oz of liquid, is made from ceramic, comes in a colorful gift box, and is recommended to hand-wash only. The mug is also not dishwasher safe, but is microwave safe, and should not be soaked to clean.