Star Trek Captain Picard Facepalm Statue
By Ryan on 05/02/2019 1:21 PM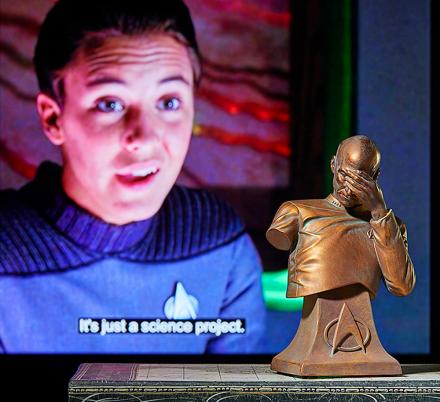 There's nothing quite as insulting to someone as receiving a facepalm after speaking to someone. What's even worse is if that said facepalm came from the father of facepalming, Captain Picard from Star Trek: The Next Generation. This unique bust depicts the aforementioned Picard permanently in his facepalm stance so you can remember the sheer disappointment he often felt with Worf on a day to day basis.
Made from bronze resin, the Picard Facepalm statue will look perfect on any mantle, and will not only display to guests your love for Star Trek, but it will also let them know that you don't allow stupidity in your home, and that any illogical comment will most likely be met with a facepalm.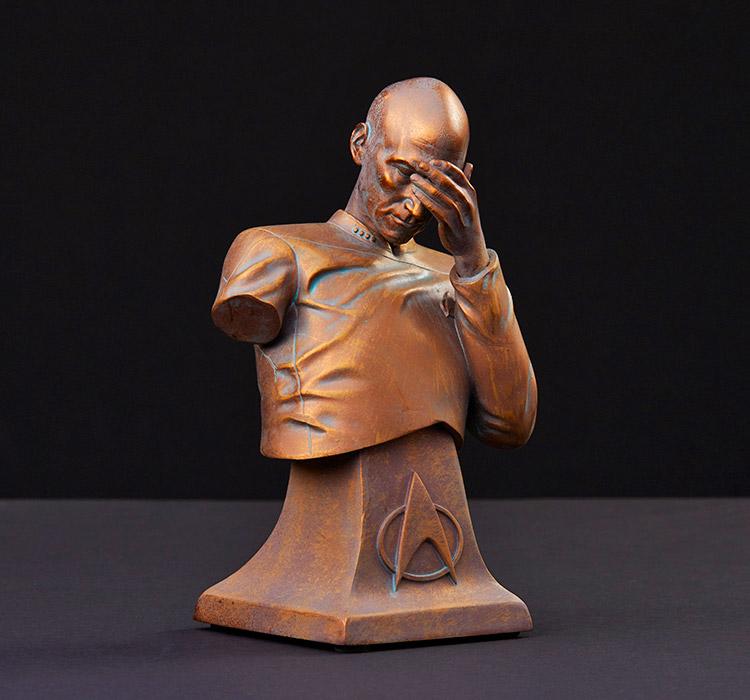 The Picard facepalm bust features felt on the bottom to protect any surface it lies on, a Star Trek emblem on the base of the statue, it's an officially licensed Star Trek collectible, it weighs 1 lb, and measures 6 inches tall x 4 inches wide x 2.75 inches deep.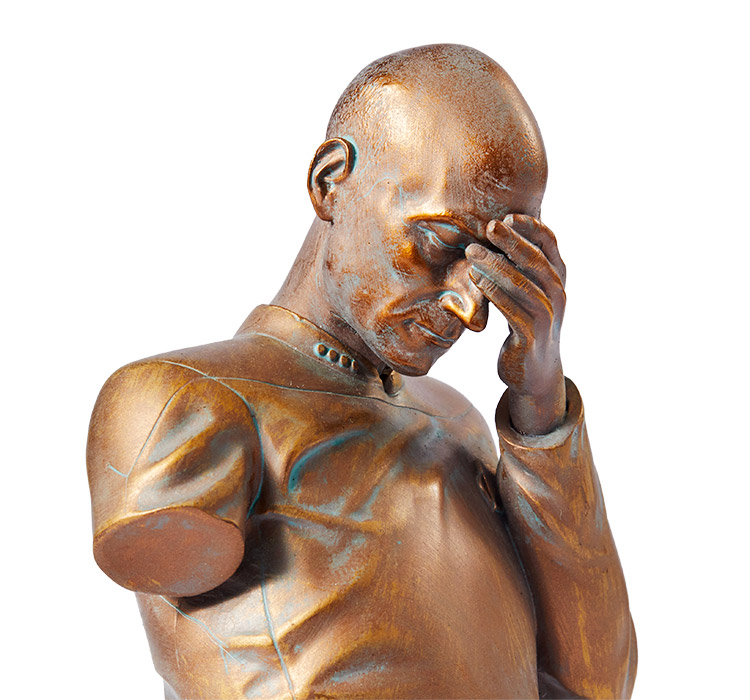 The Picard facepalm statue is a ThinkGeek exclusive and makes a perfect gift idea for any geek!