Star Trek Captain Kirk Holding Phaser Beer Koozie
By Ryan on 11/07/2016 4:59 AM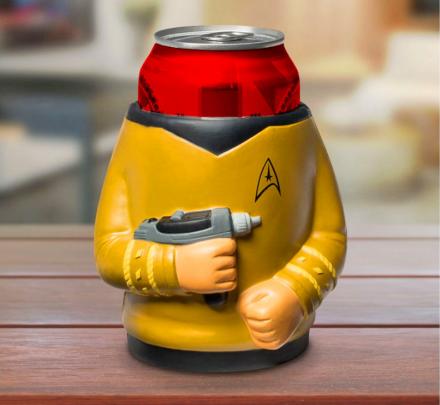 If you love Star Trek and you don't own this beer Captain Kirk beer koozie, consider your life choices highly illogical. Made to look like the body of Captain Kirk with one of his arms holding a phaser, the 3D beer koozie makes your beer can the head of James T. Kirk.
Wearing a yellow shirt so you know he'll never die, the Captain Kirk body beer koozie is the perfect gift idea for any geek in your life. Simply slip your beer right inside, and your beer can will stay cool for longer, meanwhile keeping your hand nice and toasty as you hold it.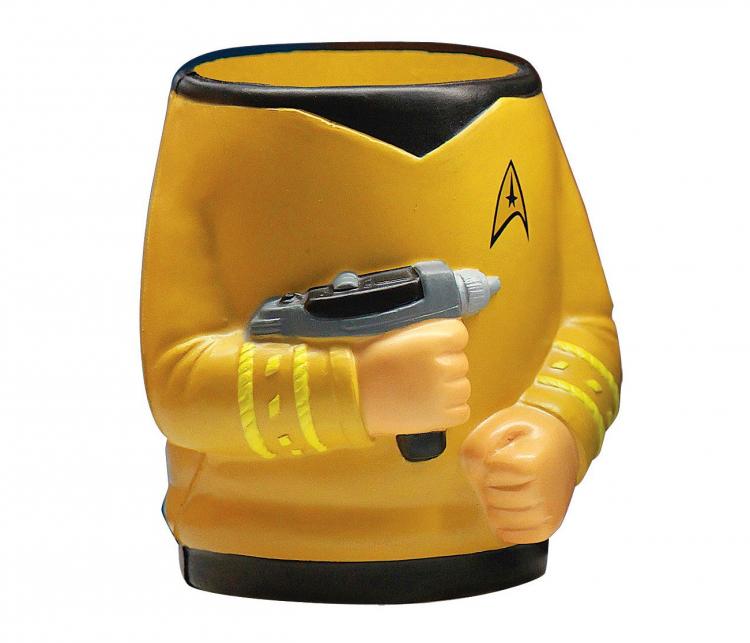 More of a person of logic? The same 3D style koozie is also available in a Spock version which also features both of his arms, one of which giving the Vulcan salute, and the other holding a tricorder.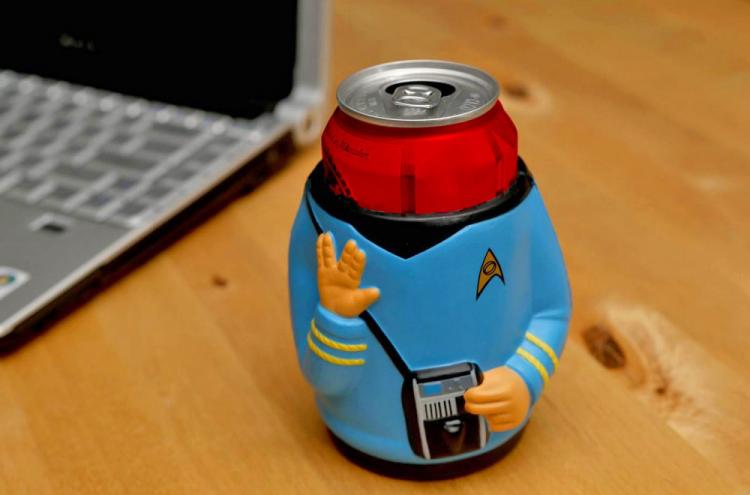 Officially sold by Star Trek, each 3D Star Trek beer koozie is able to accommodate most 12 oz beer and soda cans, is the perfect addition to any geeky man cave or bar, is made from foam, and measures 4 inches tall.