Travel Dog Bed Folds In Half, Lets You Store Items In Center
By Ryan on 11/20/2018 10:17 AM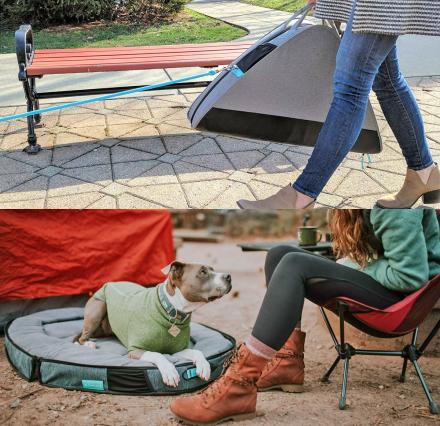 When you think about traveling with your dog, and think about hauling around their dirty hairy bed, it doesn't sound too appealing. Whenever I move my dogs bed I end up with about 7,000 hairs on me. What if there was an easier and more elegant way to travel with your dog? This unique travel dog bed by Spruce Pup might be the greatest dog bed for frequent travelers, campers, or outdoorsy people that just can't leave their dog behind.

View all travel dog bed sizes here
The Spruce Pup travel dog bed folds in half and has a harder outer shell that makes it look almost like a piece of luggage. Before you fold it in half, just throw in all the stuff your dog is going to need on the inside, and they'll be stored safely inside while you travel. It zips up to keep all the items inside secure.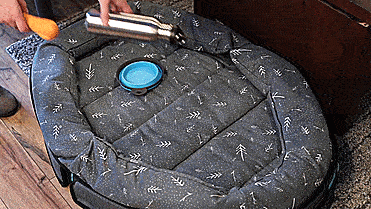 The unique travel dog bed is filled with memory foam padding and unique side bolsters for maximum comfort for your pooch. Whenever it gets dirty, you can easily remove the sheets and throw them into the wash. The sheets are also waterproof so you won't need to worry about moisture getting into the padding.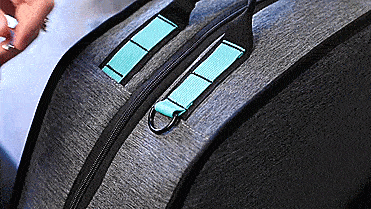 One of the coolest, yet simplest features is that the dog bed has a loop to hold your dog leash so you can easily haul the bed while walking your dog and keeping them leashed and safe while you transport your pooch and their bed to and from the car or while you're walking to a campsite.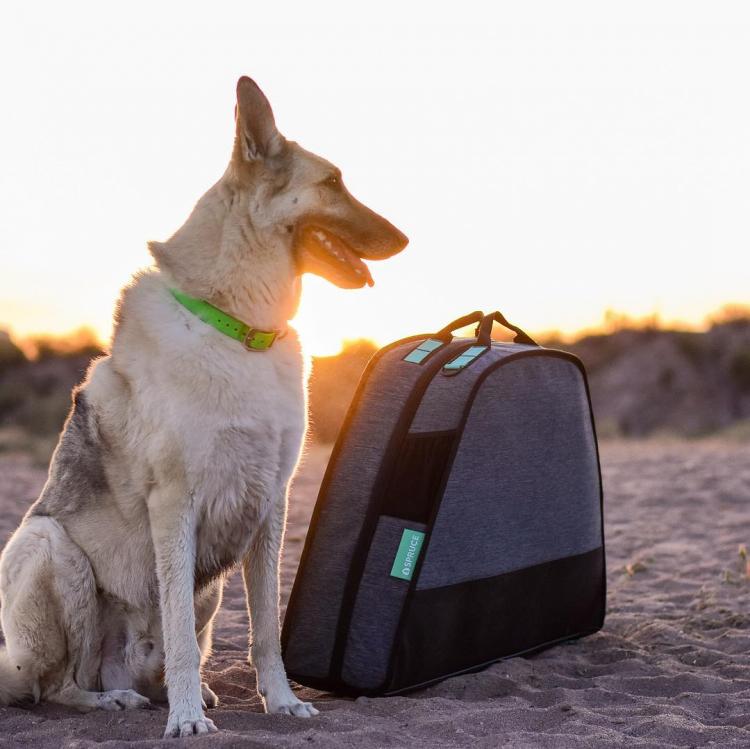 The unique travel dog bed by Spruce Pups is super lightweight yet ruggedly durable, is made with materials from the luggage industry, and comes in three different sizes depending on the size of your pooch. There's a small travel bed that fits dogs 0-30 lbs, a medium travel bed that fits dogs 30-60 lbs, and a large travel bed that fits dogs 60-90 lbs.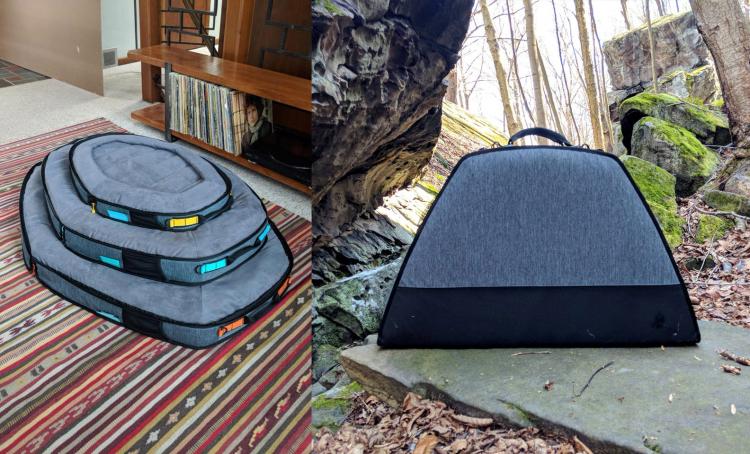 Check out the Spruce Pup travel dog bed that folds and store dog items in the middle in action via the video below.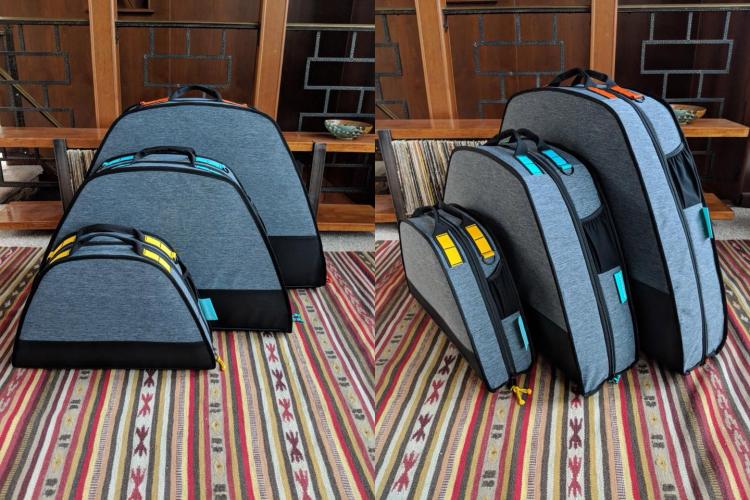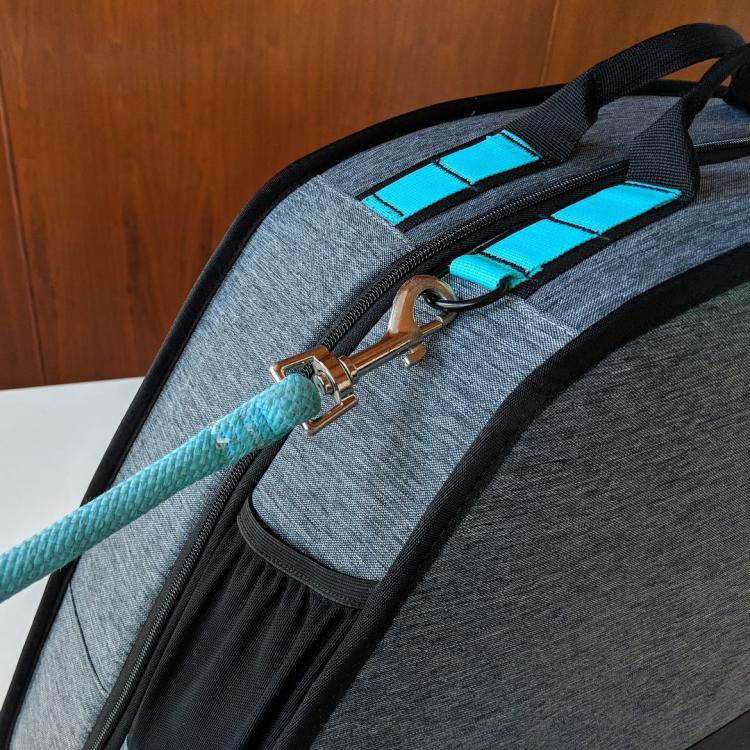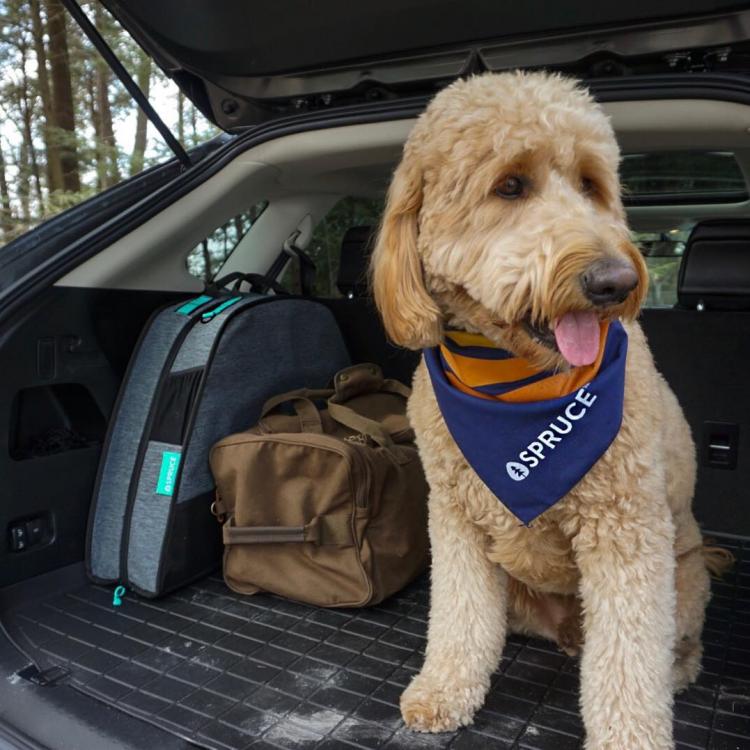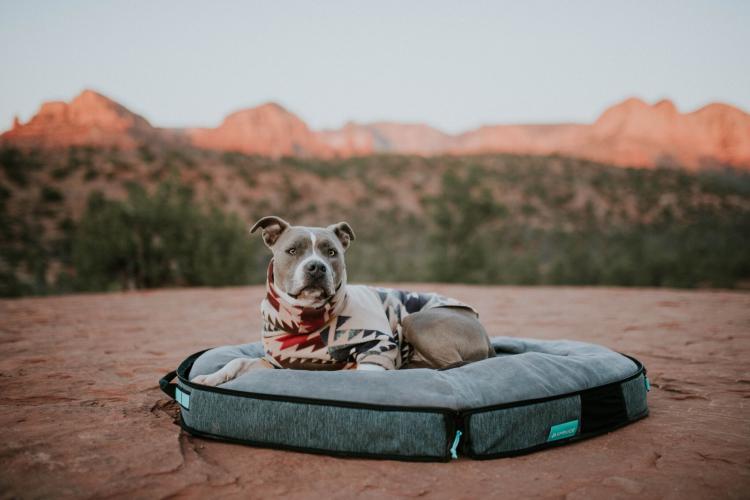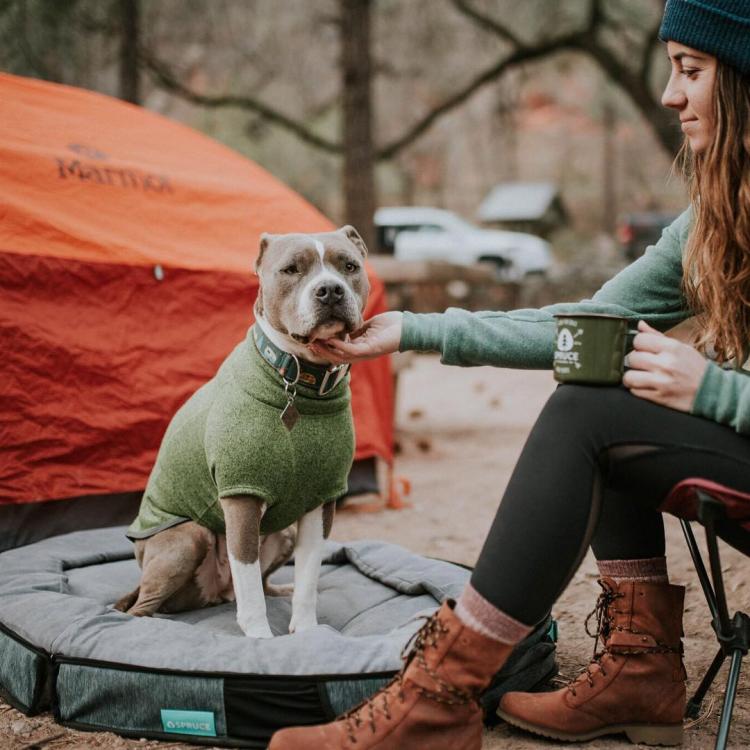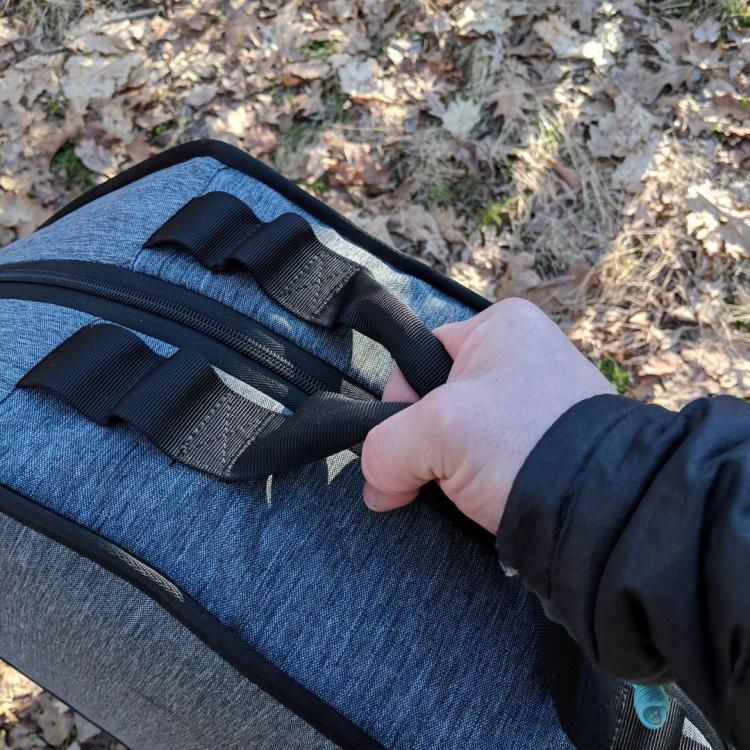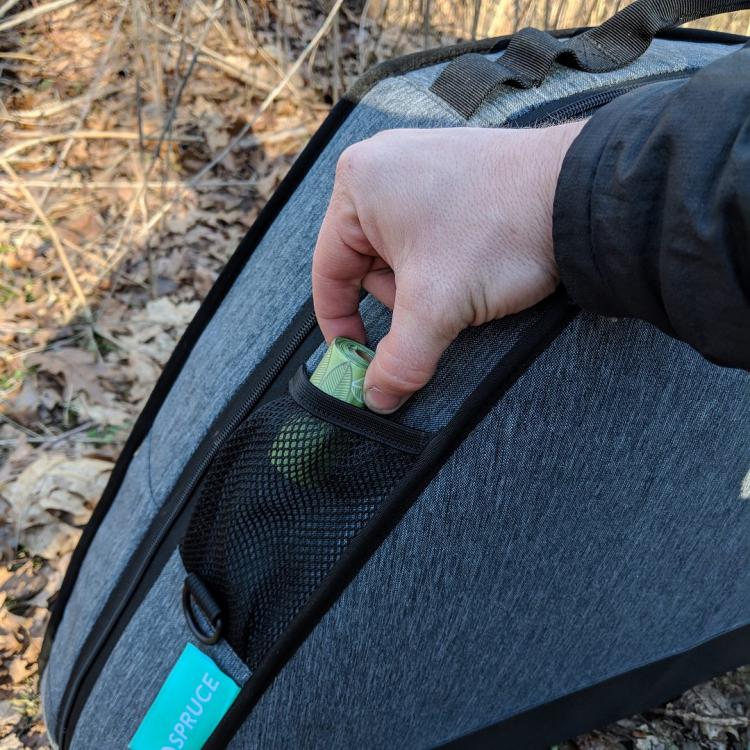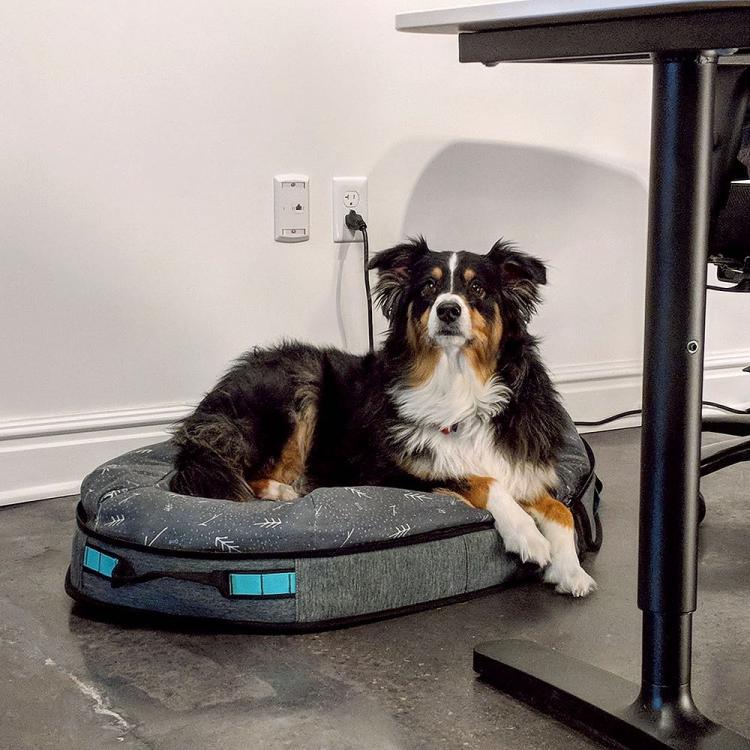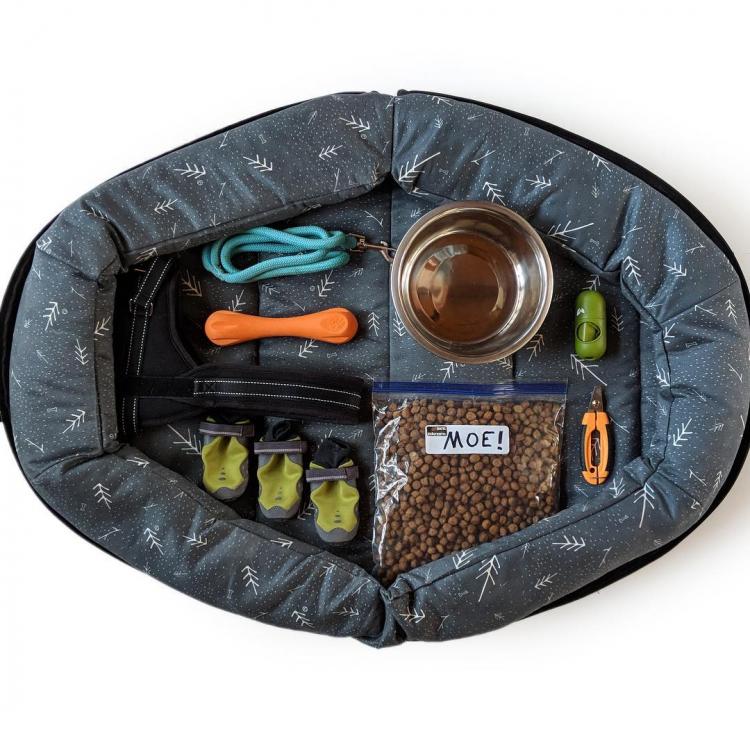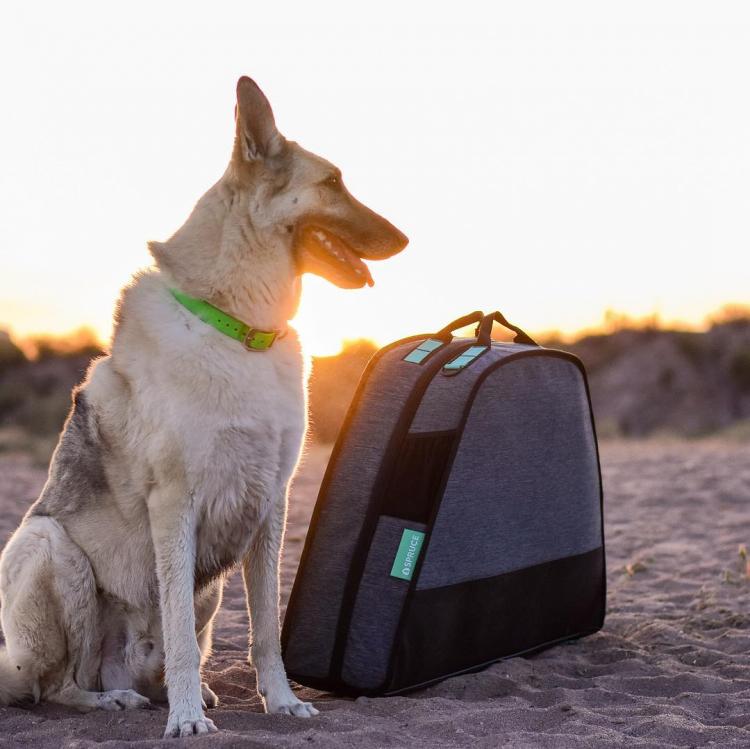 Subscribe To Our YouTube Channel