This Spongebob Soap And Sponge Set Is The Ultimate Way To Clean Dishes
By Ryan on 08/03/2022 10:08 AM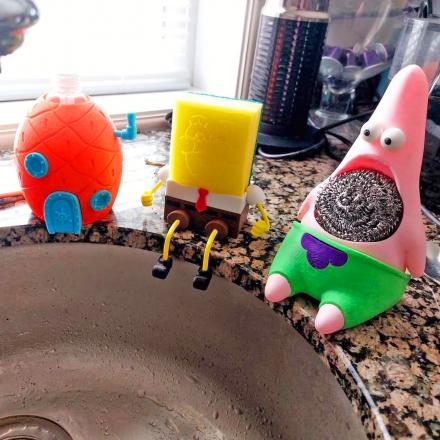 Nobody really likes doing the dishes, even if they say they do, especially the young ones! So many kids don't find any fun getting their hands dirty in the kitchen these days. Some just leave the dishwashing area with stacked-up plates for the adults to deal with.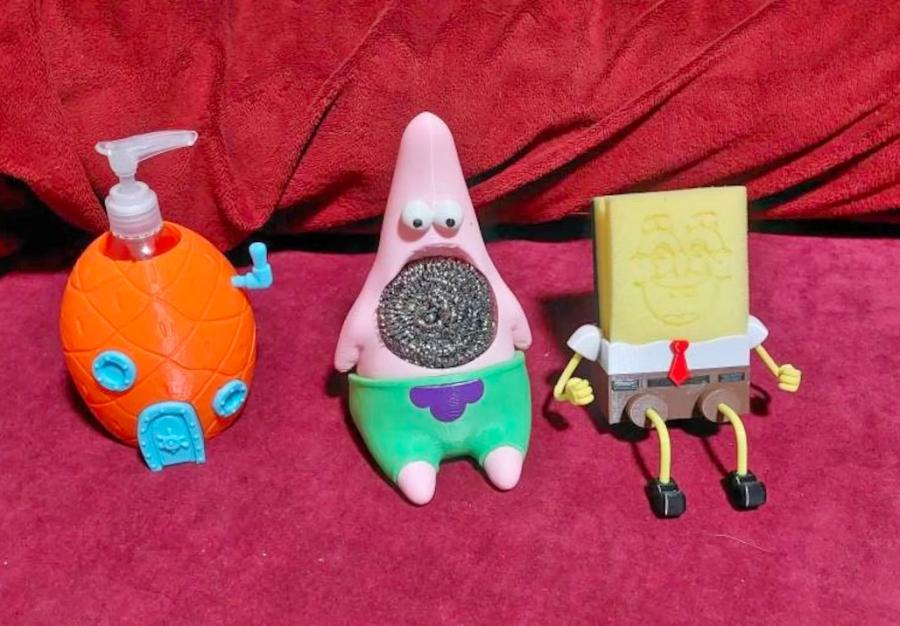 For the parents out there who are reading this article, we know that you've tried everything to convince your kids to do the dishes, from a few extra bucks to an extended curfew time or more television time, and so far, nothing has been a sure hit.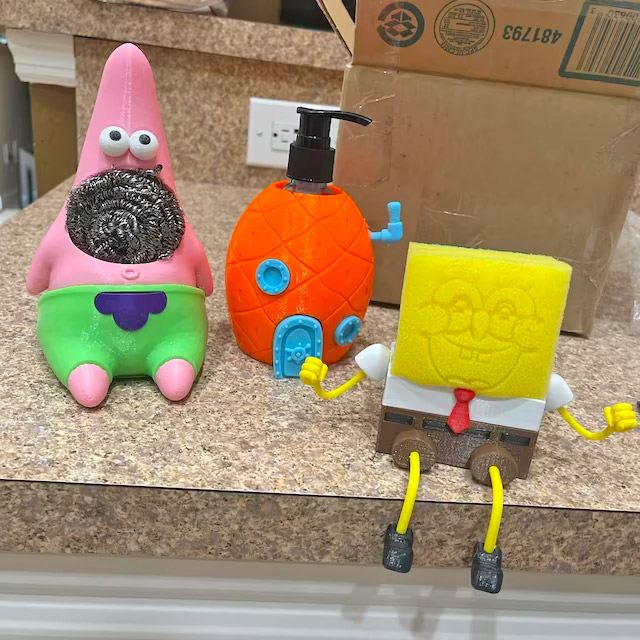 However, the day that dishwashing can be a little more manageable or fun for your kids has finally arrived. With Spongebob-themed dishwashing accessories, dishwashing can ultimately be more exciting.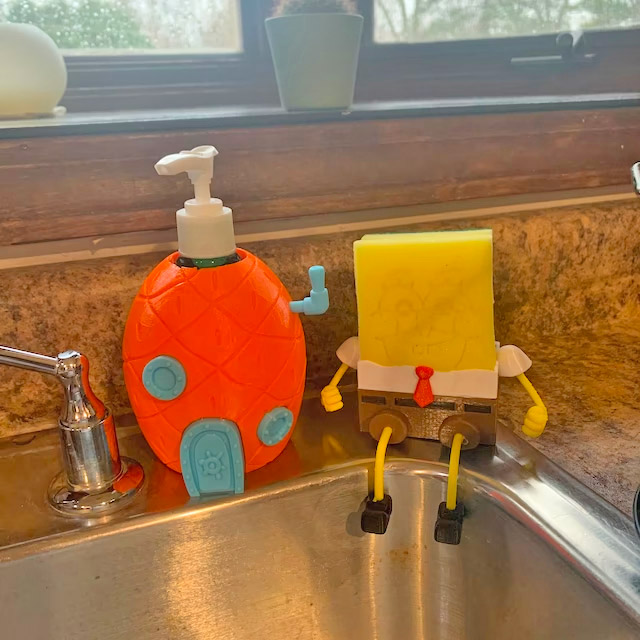 This Spongebob kitchen sink set comes with a soap dispenser container, sponge holder, and steel wool holder.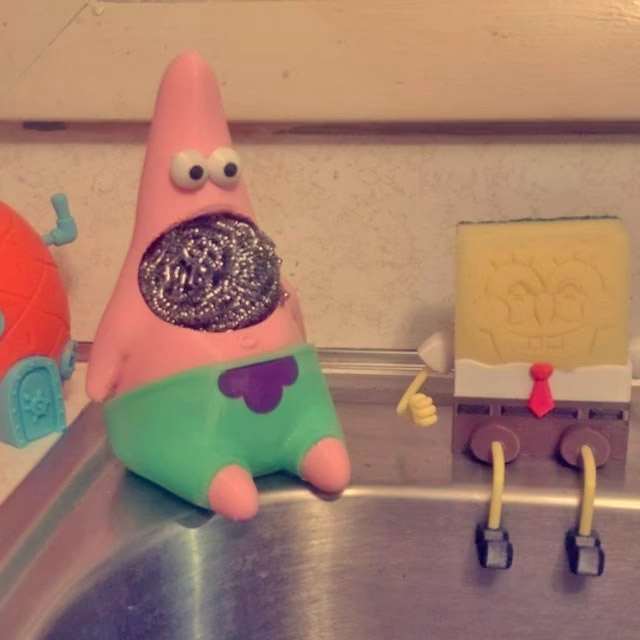 Despite the unique and unusual design, these accessories won't take too much space away from your kitchen's work area.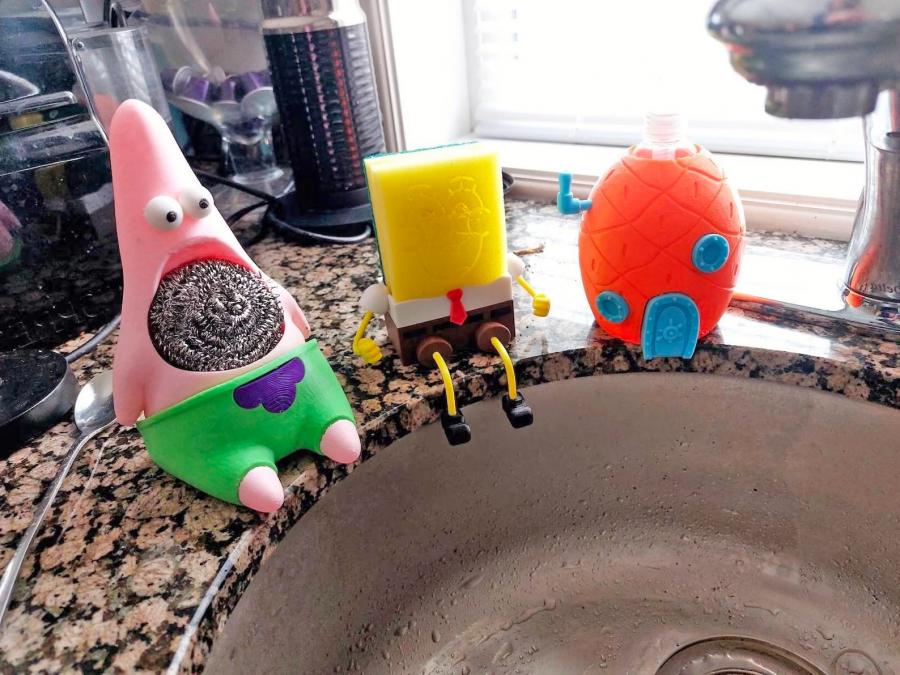 In the package, you'll find a steel wool, a 100ml soap dispenser and a pretty special sponge with Spongebob's face laser-engraved on it. The sponge holder comes in parts, so it doesn't break during delivery. All you have to do after receiving the item is to glue the pieces together with the tube of glue that also comes with the package.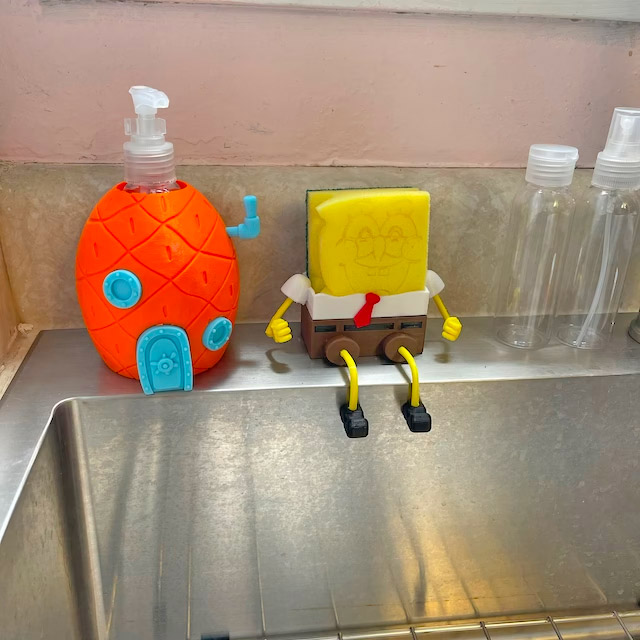 In terms of durability, the Spongebob soap and sponge set are as strong as common plastic items or even better. In addition, they can withstand exposure to high temperatures, shock, and water.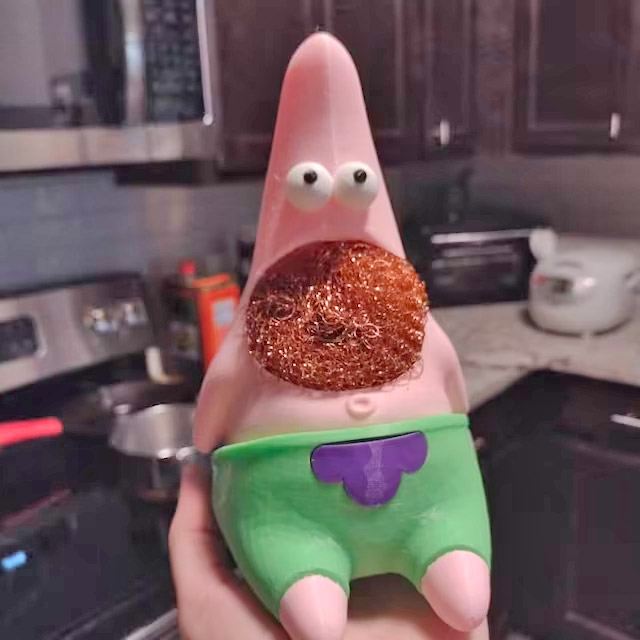 With these three products in your dishwashing area, it wouldn't look as dull as before. Instead, it will make it livelier and more fun whenever you see these cool little figures in the background as you work in the kitchen.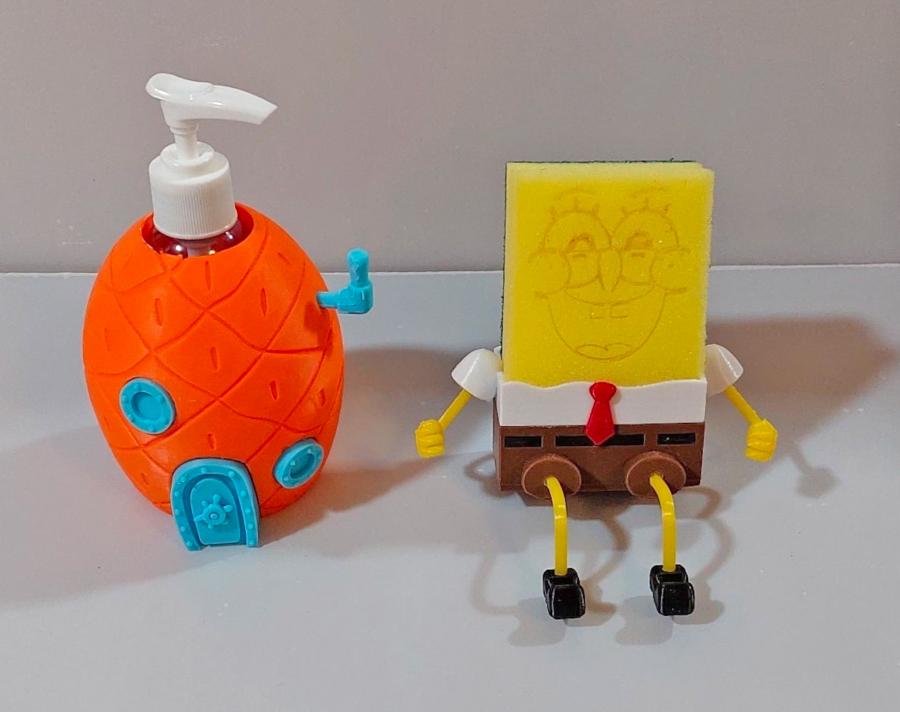 Each item represents two of Spongebob's main characters, namely, Spongebob Squarepants and Patrick. The soap dispenser holder takes the shape of Spongebob's pineapple house.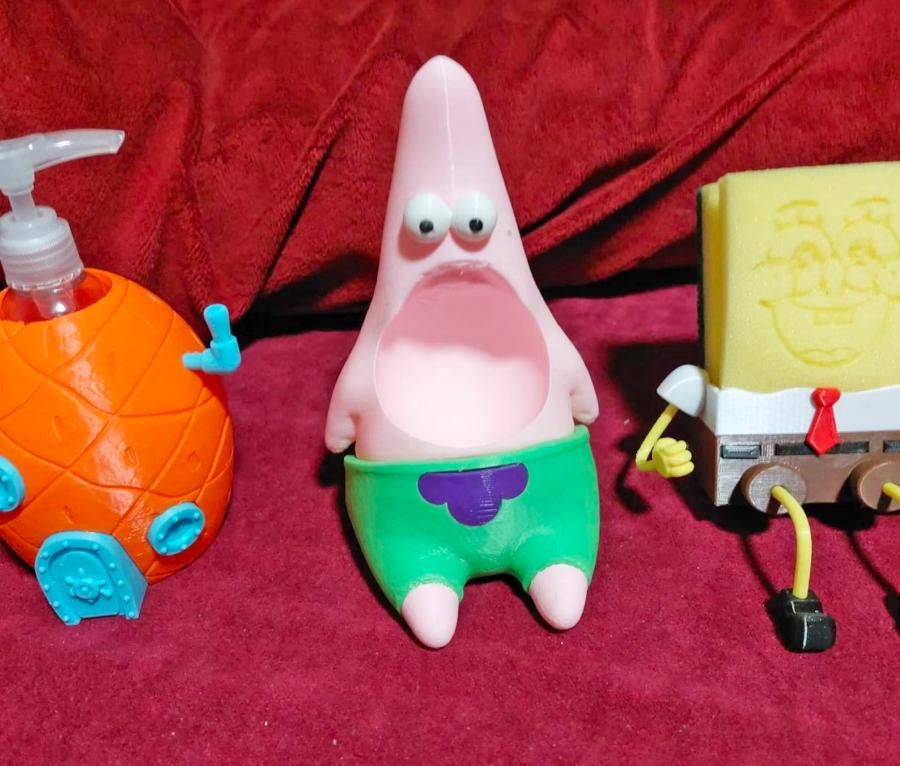 All the items are easy to clean since they're made with high-density plastic. These types of plastic don't absorb any moisture and grease or easily catch dust and dirt, making them a perfect kitchen item. They're also pretty lightweight. So light scrubbing will surely do the trick.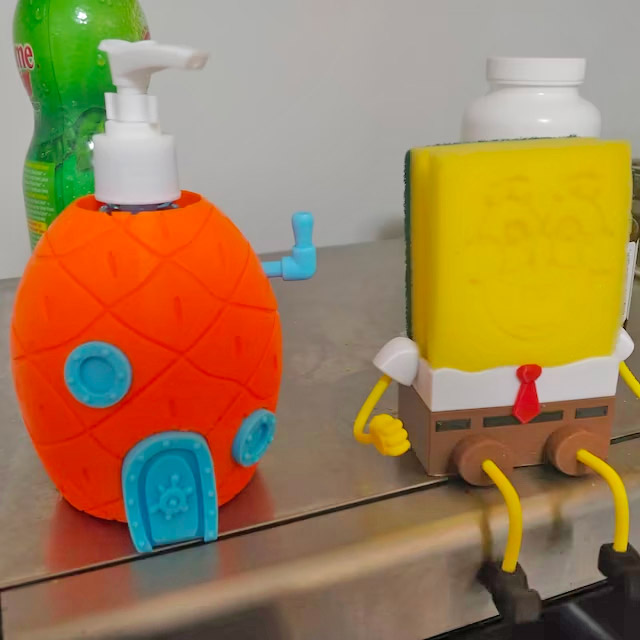 These products created by MonkeyIncByMila surely deserve a spot in the kitchen, especially in a Spongebob fan's kitchen. They were creatively and uniquely designed to make the user's kitchen space more jolly and beaming with personality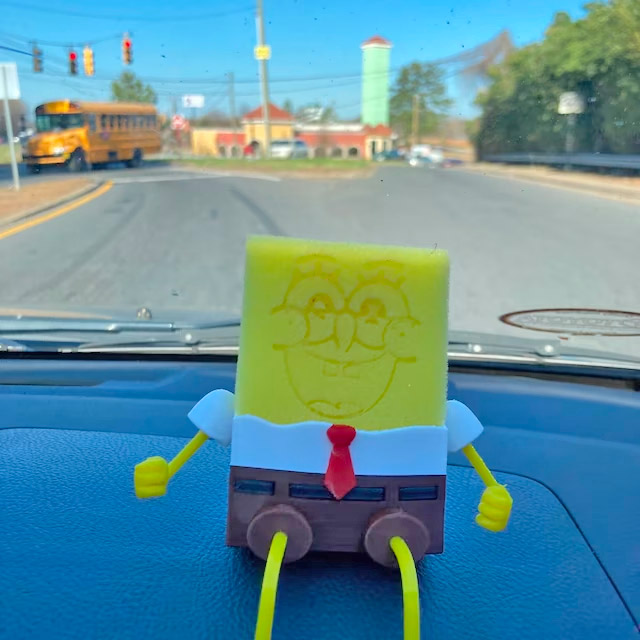 You can snag the Spongebob and Patrick soap soap and sponge set from their Etsy shop for around $61 bucks!