Mini Bed Sponge Holder
By Ryan on 08/04/2016 5:18 AM (Updated: 11/23/2016 5:48 AM)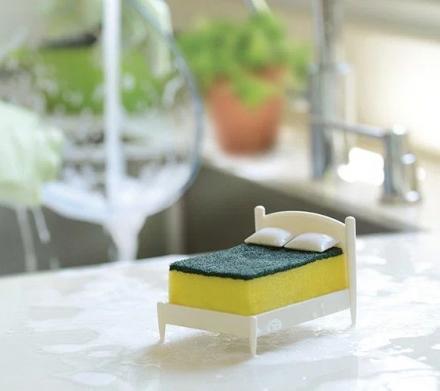 Out of all the items in your house, the sponge would probably be the last item that you would think deserves its own bed in your home, but here we are. Granted your sponge does some pretty grimy work, and at the end of the day, it does have to be set down somewhere, and hopefully that somewhere is other than the edge of your sink where you'll have to peel it off the next time you have to use it.
So I guess why not give your sponge a mini bed to rest it's dirty, grubby little head at night? A mini bed frame below the sponge keeps the sponge dry and the soapy water away from the sponge. The mini sponge bed will hold pretty much any standard sponge, but it does actually come with its own double-sided sponge that fits perfectly in the bed and under the pillows.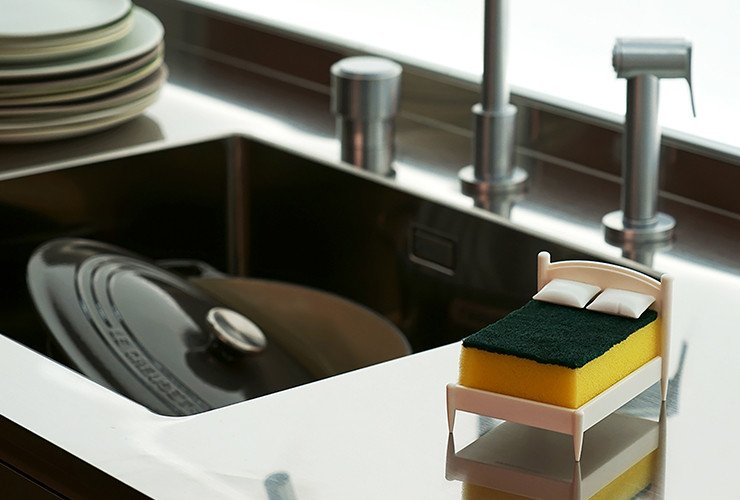 The "Clean Dreams" mini sponge bed is made from plastic, is dishwasher safe, and measures 4.5 inches long x 3.3 inches tall x 3.1 inches wide.