This Space-Saving Wall Mounted Electric Stove Is Perfect For Tiny Homes
By Ryan on 09/26/2022 2:22 PM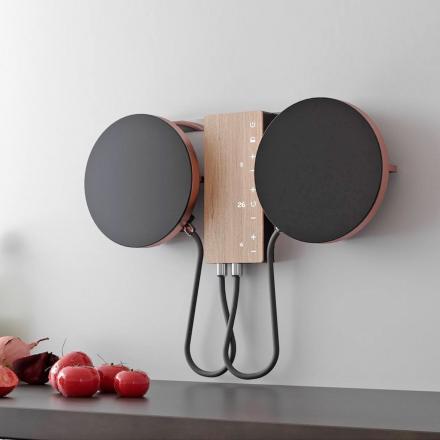 Some may consider purchasing a space-saving electric stove to be overly ambitious. But they're needed now. Not only are these stoves nice to look at, but they can also help you save space in your kitchen! This hanging stove designed by Fabita and Adriano will undoubtedly heat your dishes in an aesthetically pleasing manner!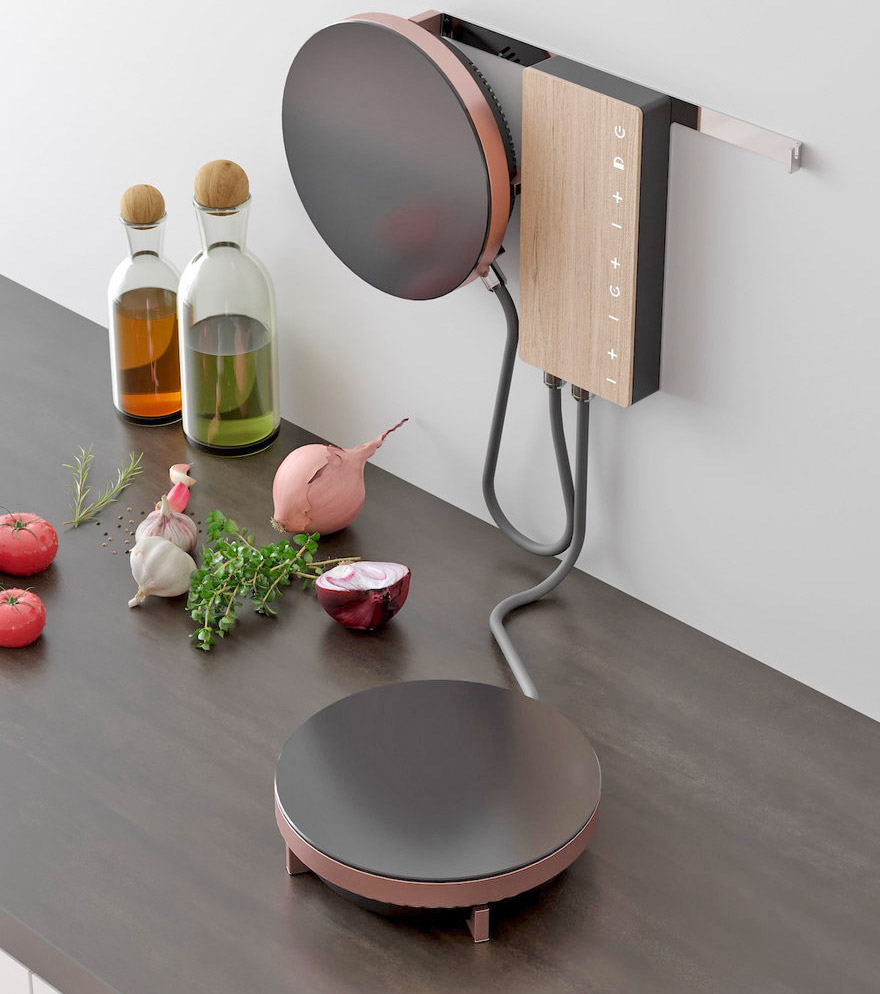 Hobs and stoves are a thing of the past. While they are beneficial for cooking dishes for large families, they can be a handful for those living in a small apartment with a tight kitchen space.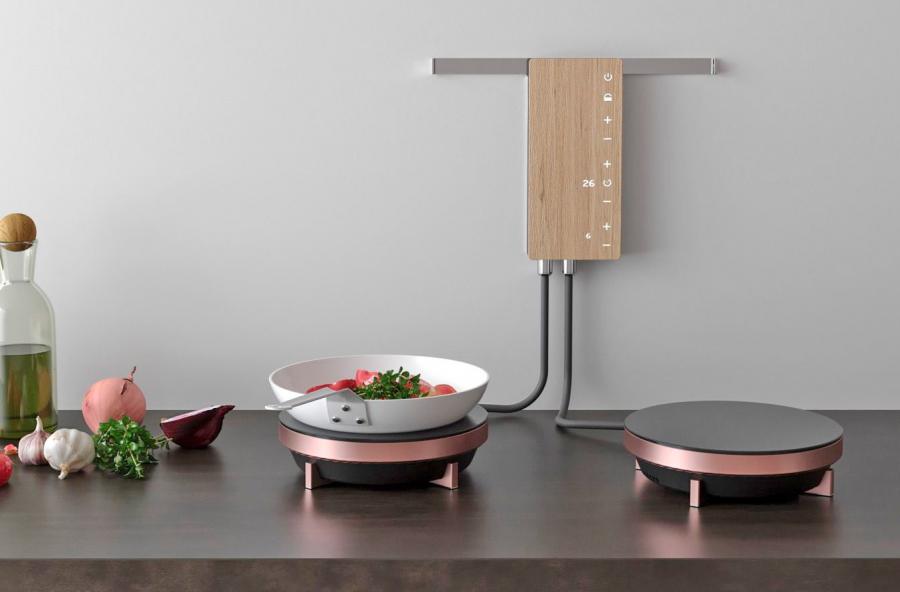 Thankfully, there is a solution to this kind of problem. We found these excellent Ordine induction plates made by Fabita. This company is well known for its innovative takes on stoves.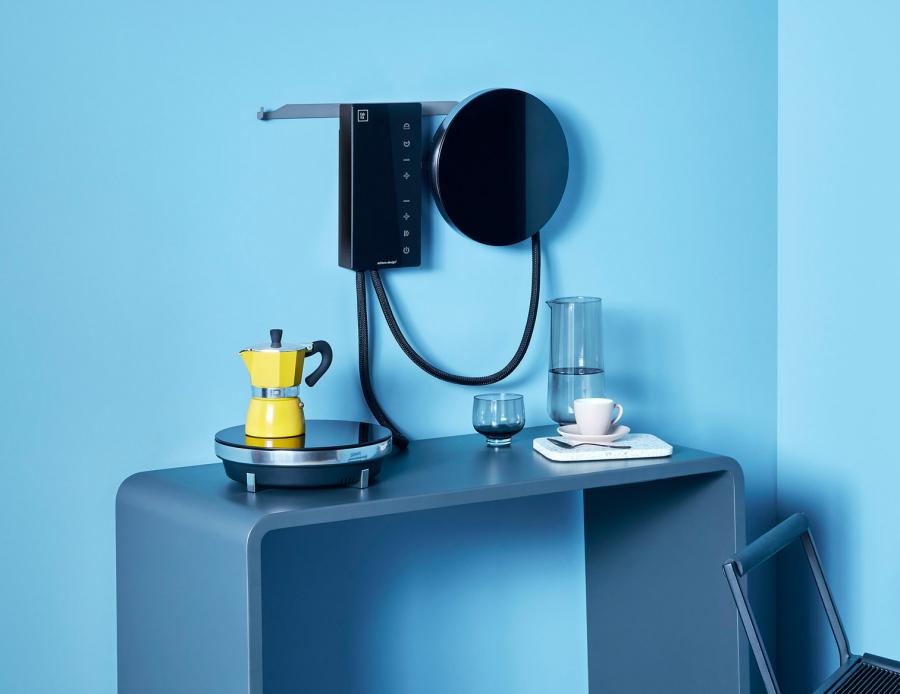 With a blend of sleek, minimalistic, and modernized designs for their stoves, they can create a helpful stove top that focuses on efficiency in homes with tight spaces.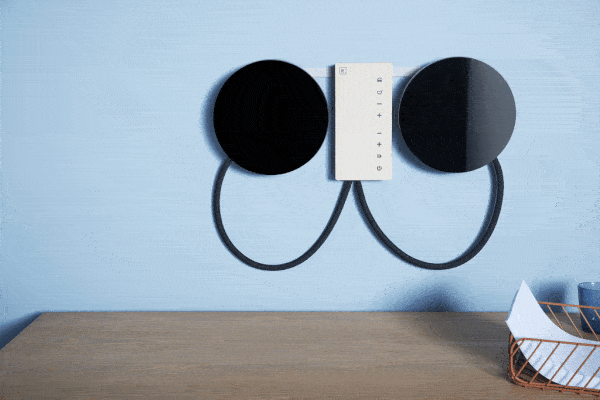 One of their products is called Ordine. This product is a stove made up of two induction plates that heat your cookware. Instead of using gas for cooking your food, this model uses electric current. Best of all, it mounts right onto your wall when not in use.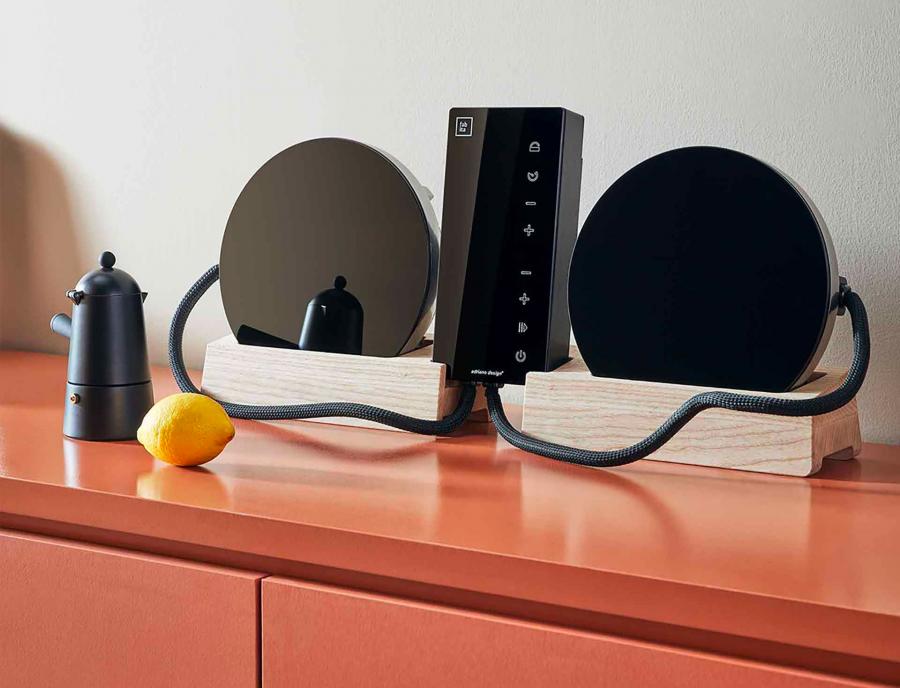 Imagine the food you can conveniently cook with this high-end and aesthetically pleasing stove! The space-saving wall stove has three versions you can choose from, and they're all the functions you will surely love for saving that precious kitchen space.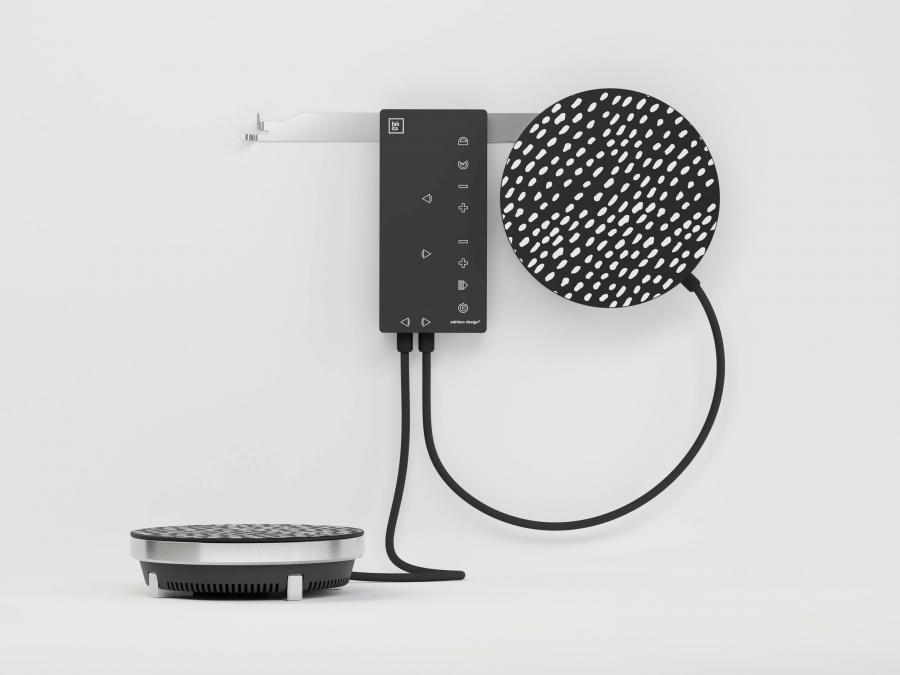 You would surely love Ordine mono if you only want one induction plate. Mono typically means one, and this mono plate is perfect for someone who wants a stove but doesn't have the time to cook much food.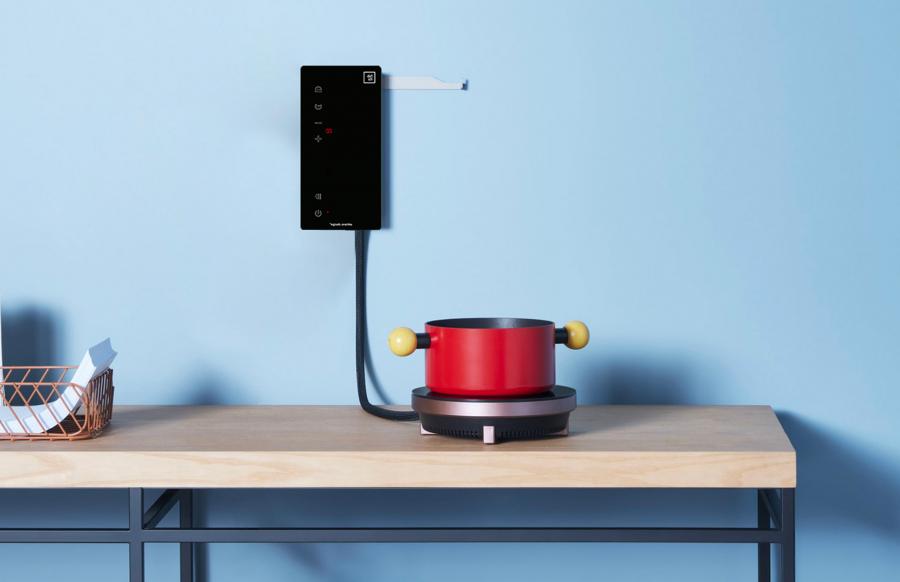 Not only is the tiny home stove a space-savvy technology you'd love, but they are super convenient when you don't have a lot of space in your home!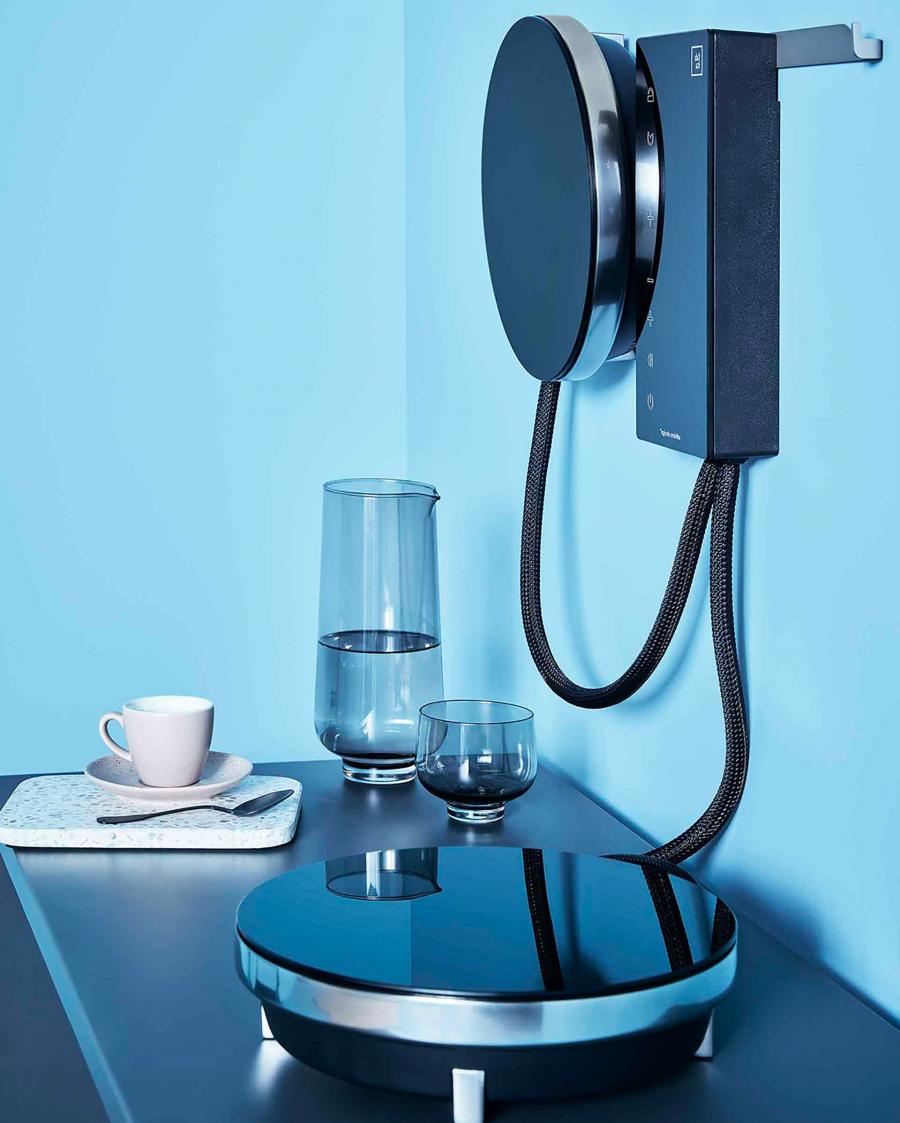 The Ordine also has an island version where the control and induction plates are placed on the countertop or kitchen island. Hence, the name Ordine Island. This island version is perfect for the ones who don't want a hanging stove.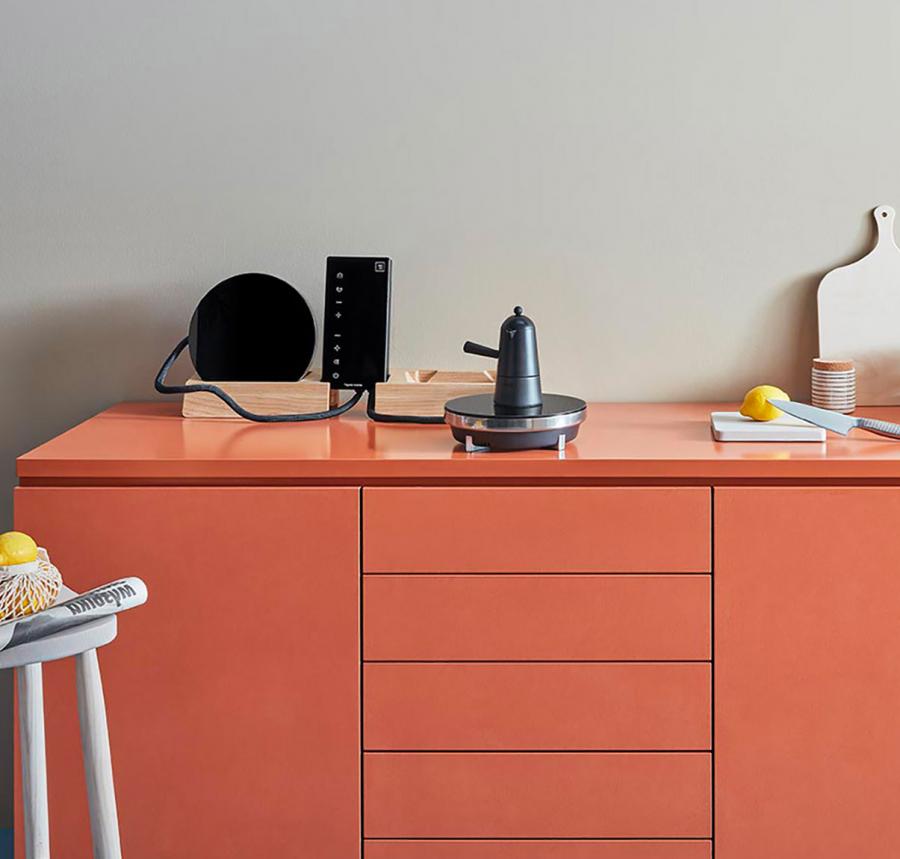 The typical design comes with two induction plates, though there's also an option for just one hob. What we love about this stove is that it functions whether you want to use a single induction plate or use the two together.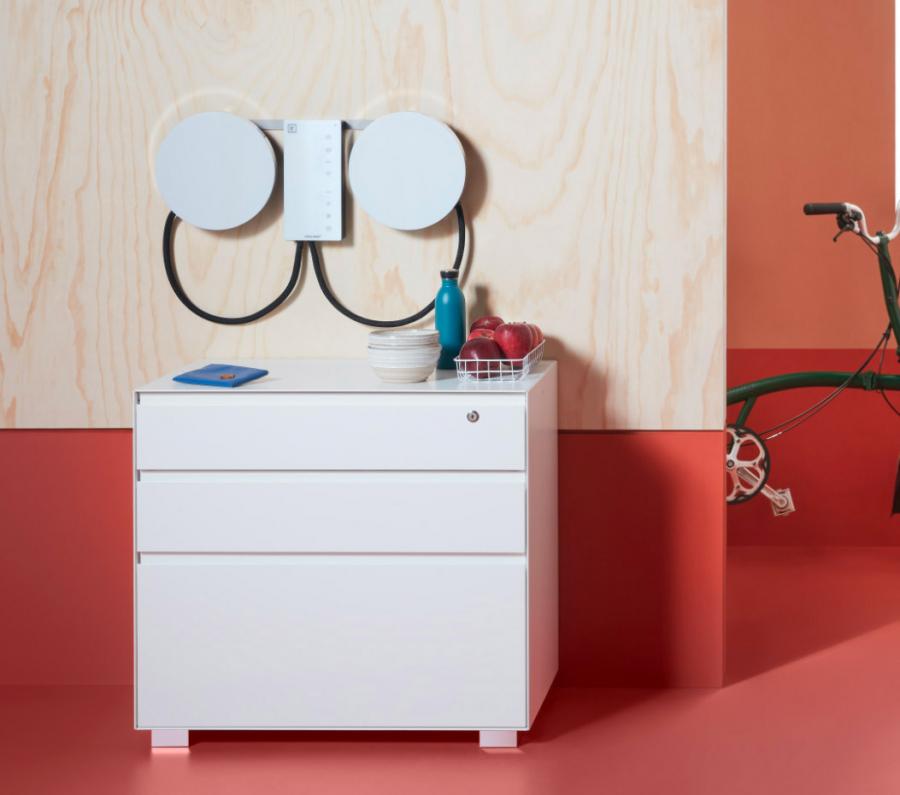 You also don't need to use both plates at the same time. When you just need to cook one thing, just bring one hob down from the wall.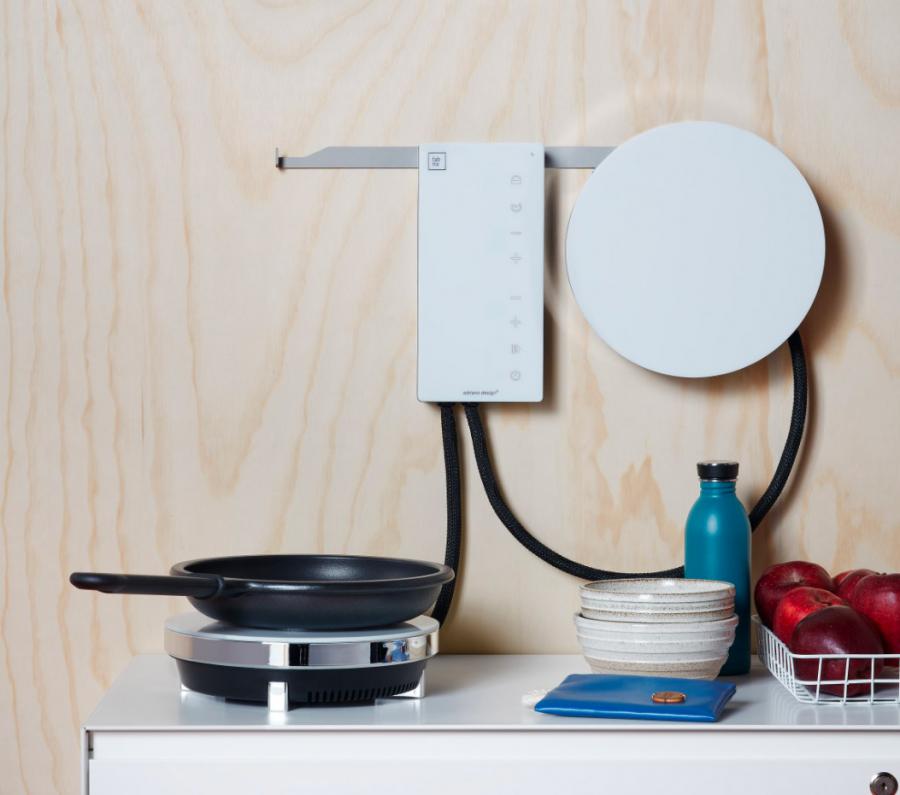 The wire that connects through the control panel enables this function. Depending on how far away or close you want it, it provides you with more options for the cooking surface you want to use.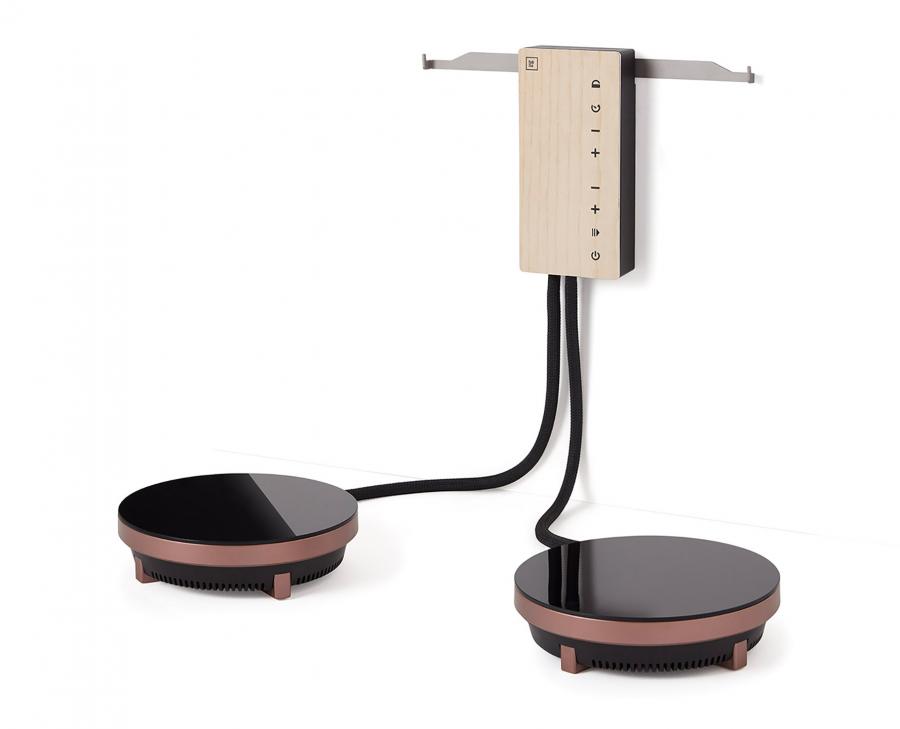 Aside from its space efficiency, the design is also to die for. With its glass finish, you can select white or black colors that complement your style. And if you're into something new, it has a wood design with a copper ring finish.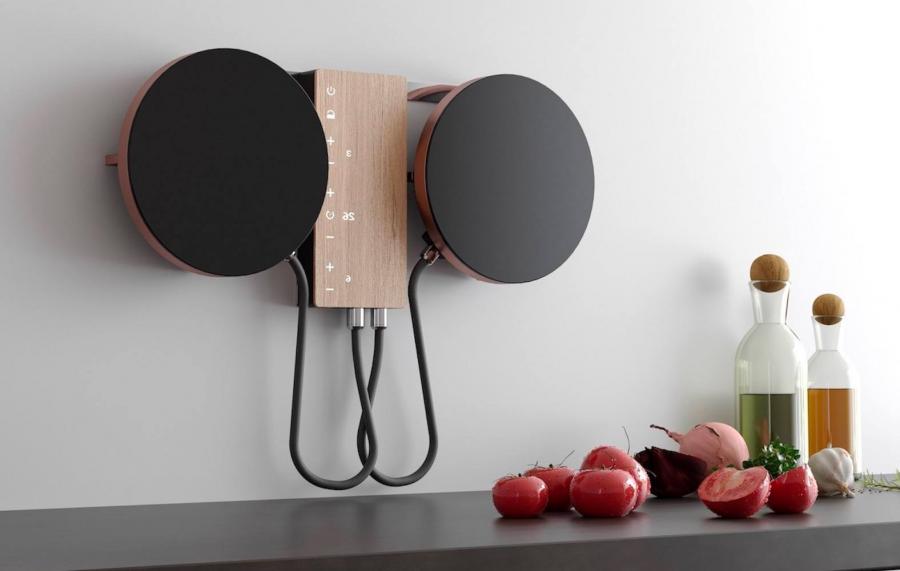 The dimensions of each inductor plate come in at around 10.1 inches in diameter, which is perfect for a countertop that doesn't require much space.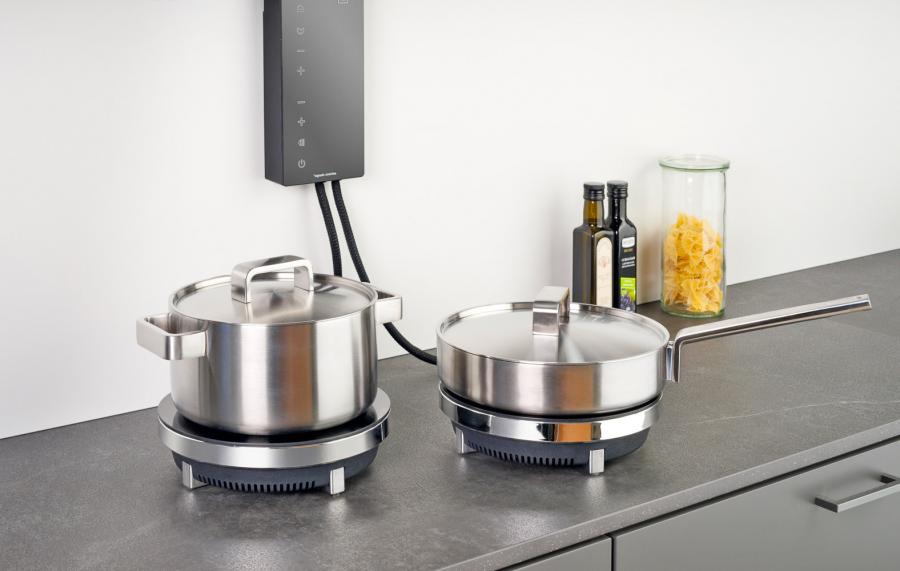 Furthermore, the control for this tiny home stove is mounted on the wall. So, instead of using traditional knobs to turn on the stove, you can use Ordine with a single touch.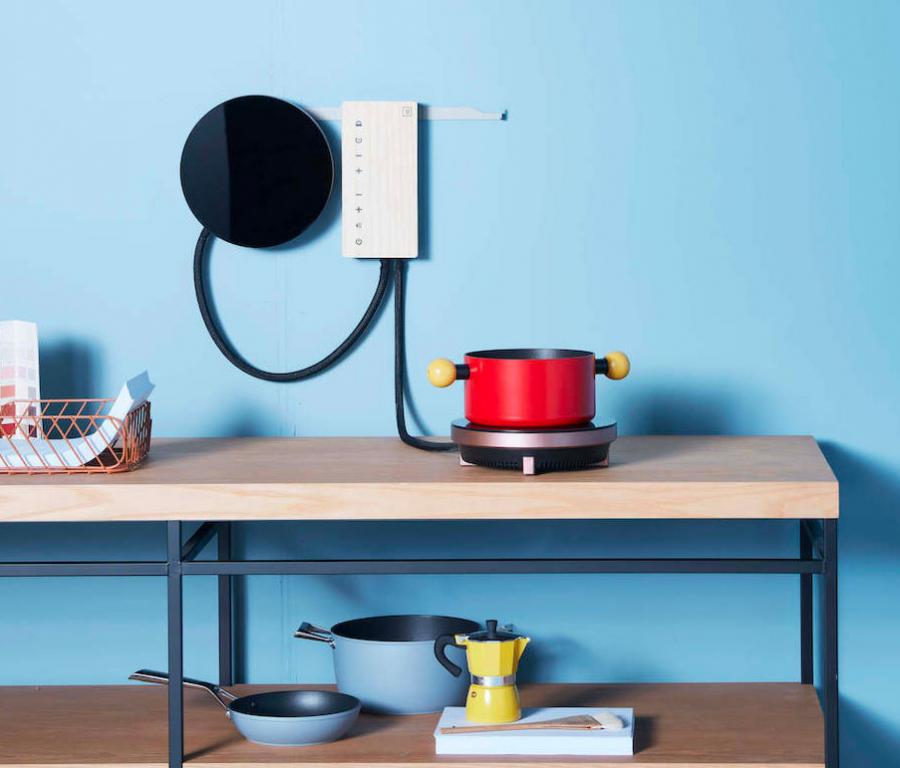 The controls of the wall mounted stove feature different controls for your stoves like child lock, automatic power off, residual heat protection, automatic shutdown, timer, and pause and recall.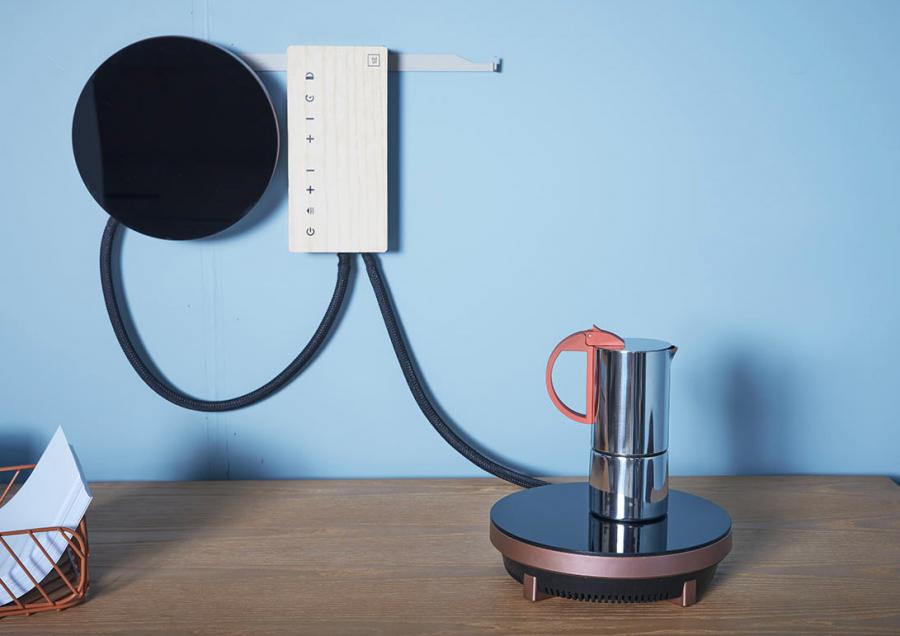 What's more, you can activate the child lock feature if you have little kids who want to put their hand into anything they see. This feature prevents the kids from activating the whole stove by accident. On top of that, the kids are safe from getting burned. Since it is an inductive stove, the heat only comes in contact with the pan or metals.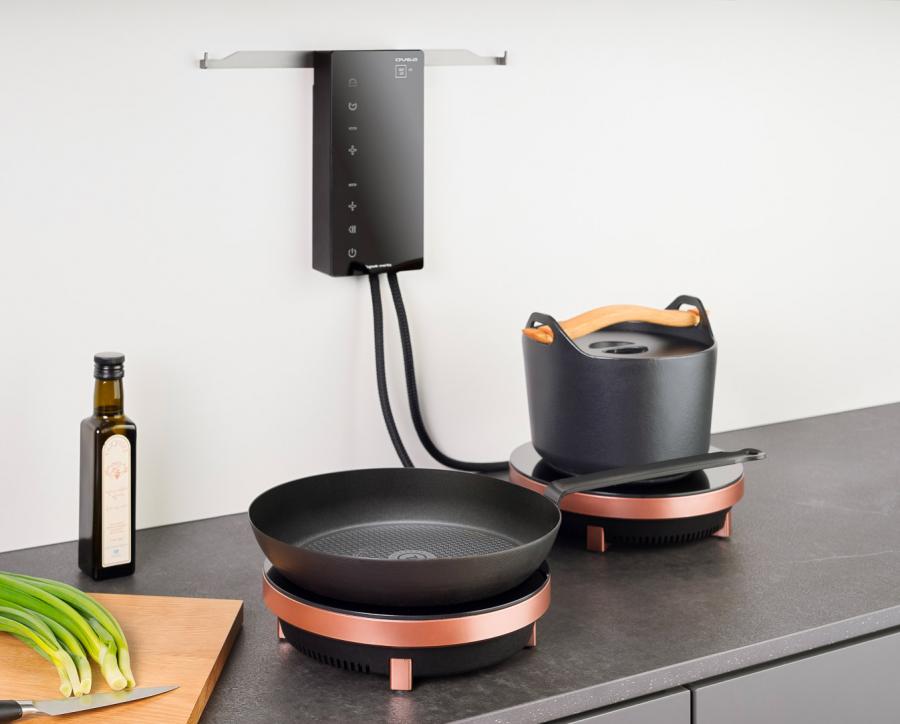 Not only great for tiny homes with little to no counter space, the wall mounted electric stove is also perfect for use in RVs and campers!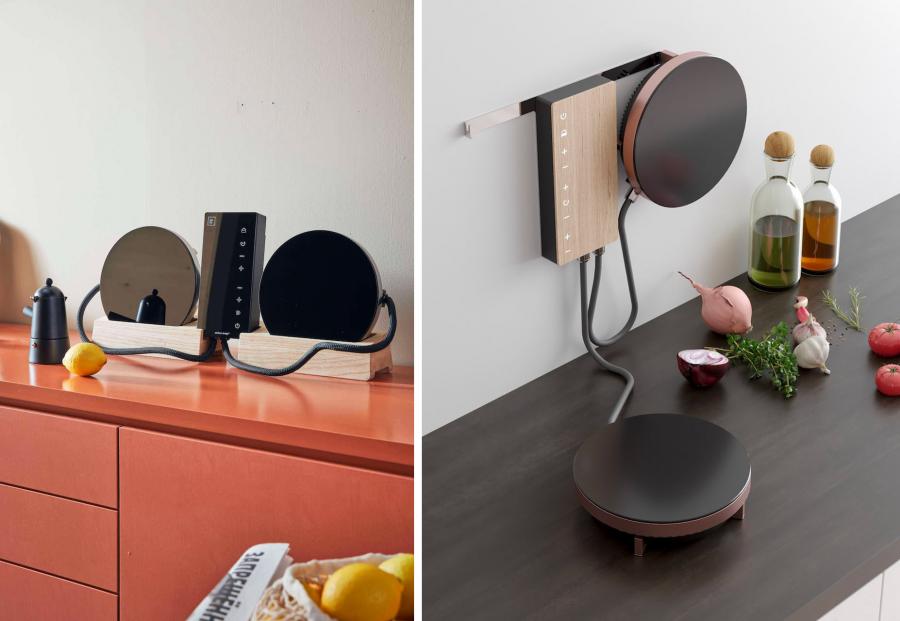 And suppose you're worried about the residual heat after using the stove. In that case, the tiny home stove has a protective glass that prevents you from getting burned.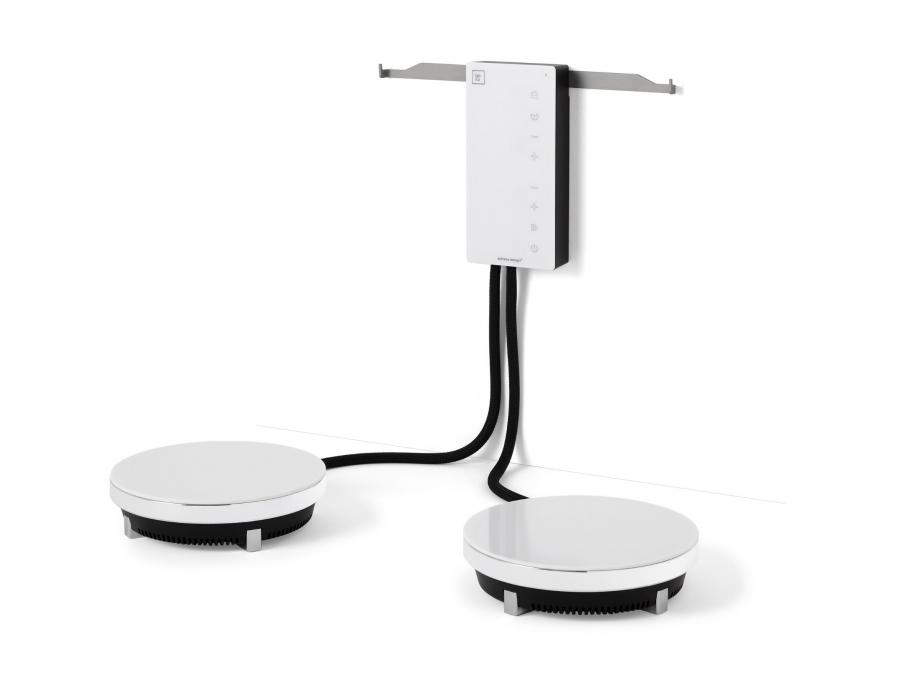 This wall mounted stove also has a timer and an automatic shutdown function to control the needed time to cook your food. We love that it doesn't require much time to turn it off at once, and you can pause the cooking and resume it when you want to. You can snag the space-saving wall mounted stove from Fabita for around $430 bucks!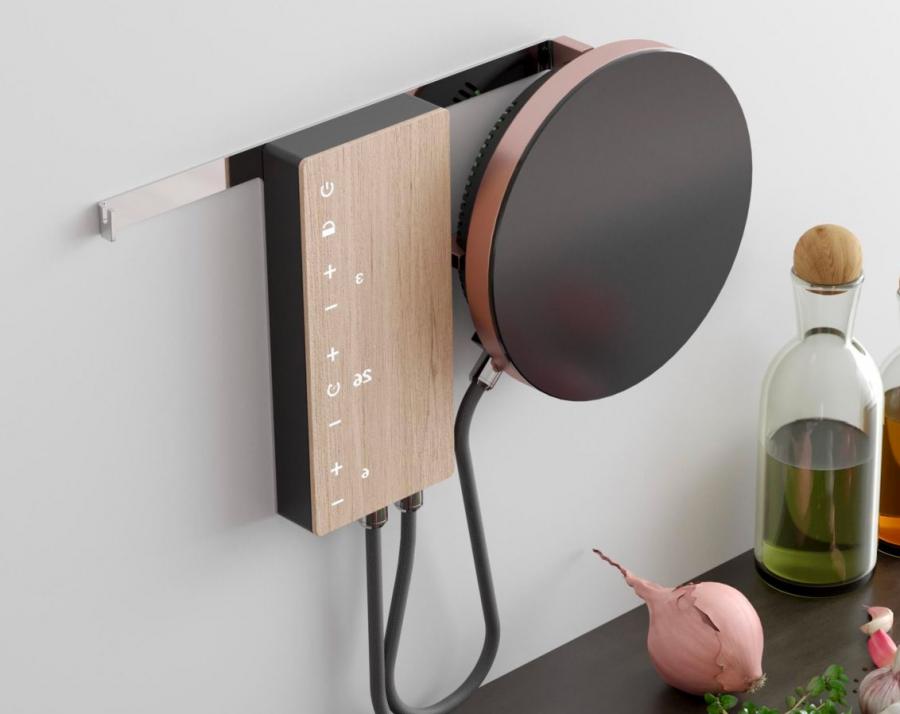 Check out the wall mounted electric stove in action via the video below!
Subscribe To Our YouTube Channel