There's Now a South Park Monopoly Game and It's For Adults Only
By Ryan on 12/21/2021 11:00 AM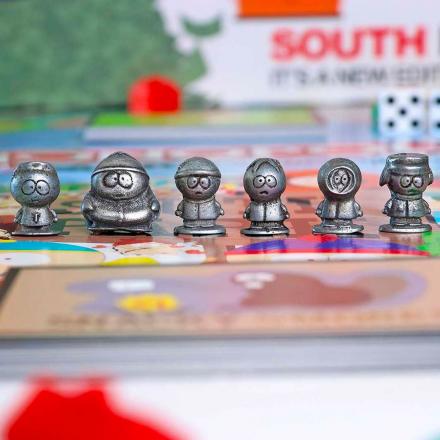 There is no denying that South Park is one of the greatest animated shows to ever come out of Comedy Central. The satirical portrayal of society's ills, triumphs, and shortcomings on the show is irresistible and unmatched. You can now own a piece of Colorado's finest town – South Park, from the popular bus stop to the incredible Chinese restaurant – City Wok with this South Park version of Monopoly.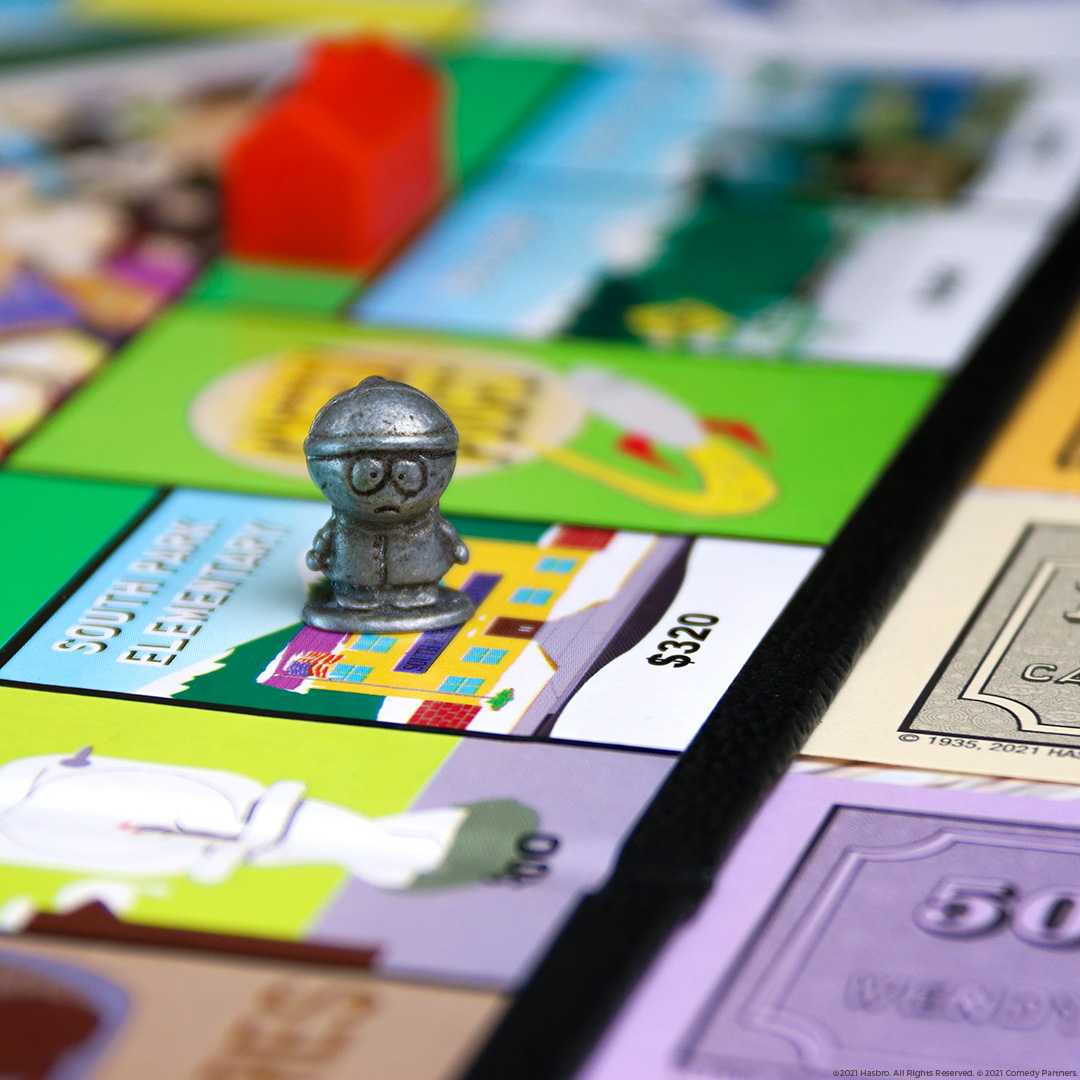 All of the famous locations on your favorite animation could be yours. You can now join the four clever young boys in Cartman, Stan, Kyle, Token, Butters, and Kenny as you gallivant your way to success by buying, selling, and trading locations on the South Park universe.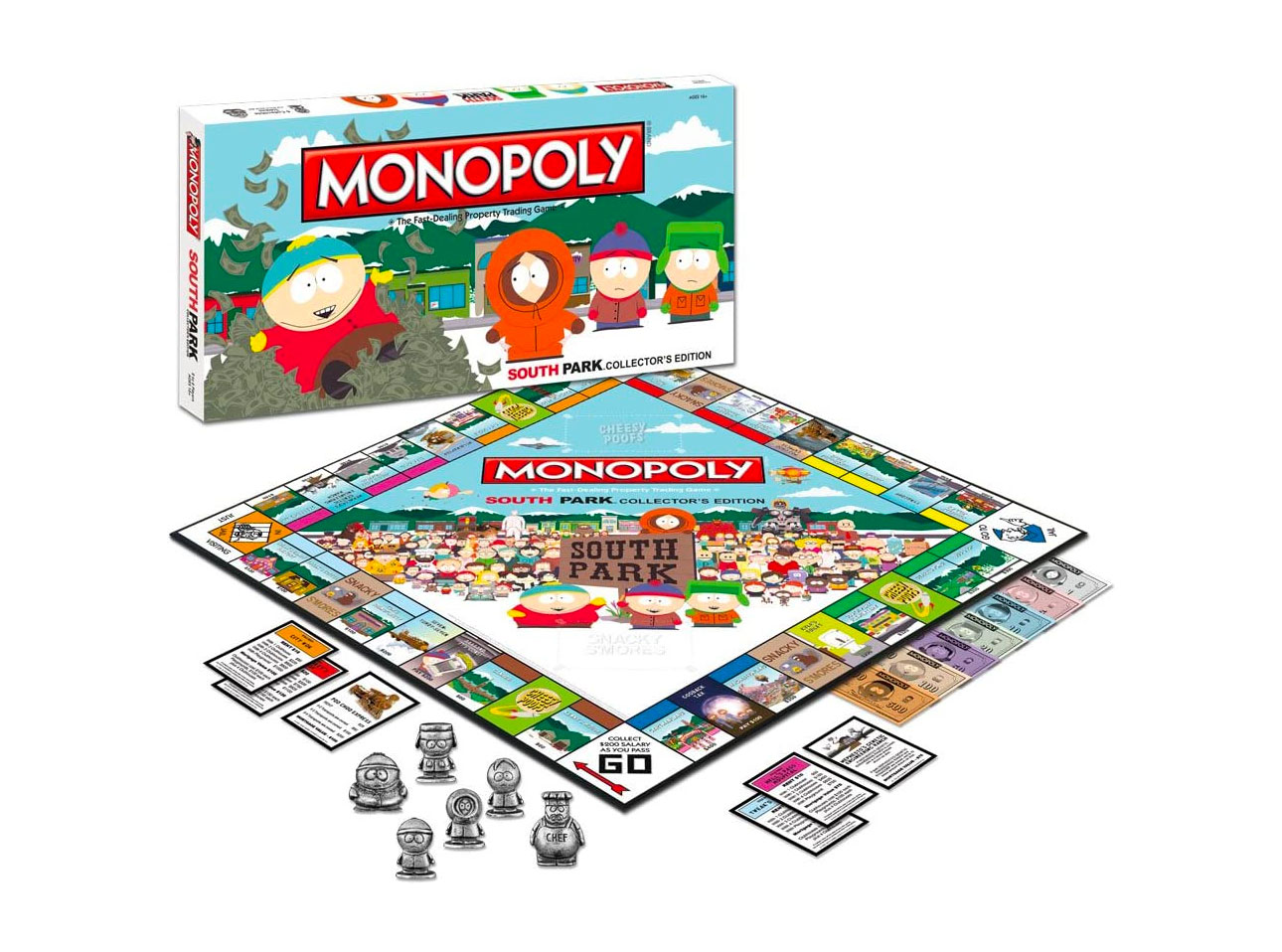 On this monopoly edition of South Park, you can quietly buy, sell, and Roshambo your way through the rocky mountainous town. You can either make a fortune to the point that Cartmanland would be your amusement park or lose everything and have the title of the poorest kid in South Park.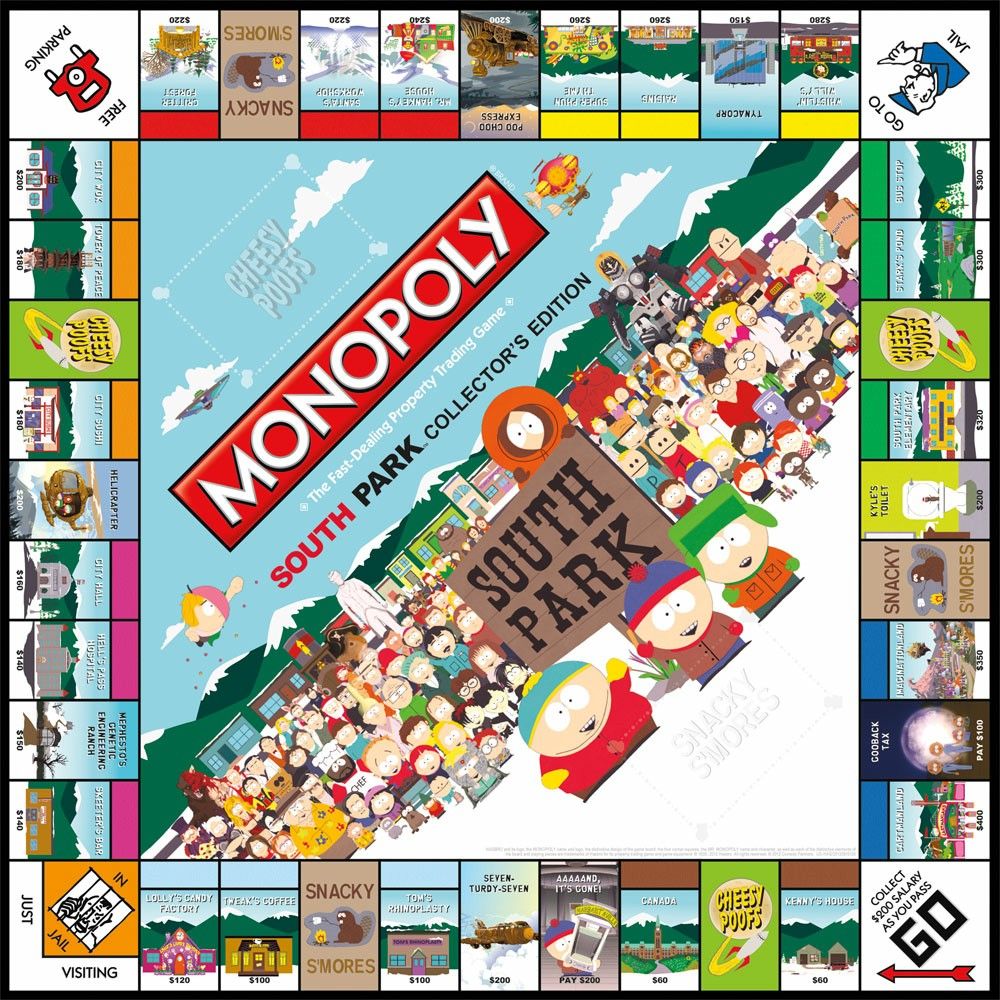 If you thought South Park would not get any better, then think again because they made a monopoly version of it. Game nights with your friends will never be the same with this version of the board game classic. The characters, language, and legendary locations are fully integrated into the game, so come on and make a freaking fortune.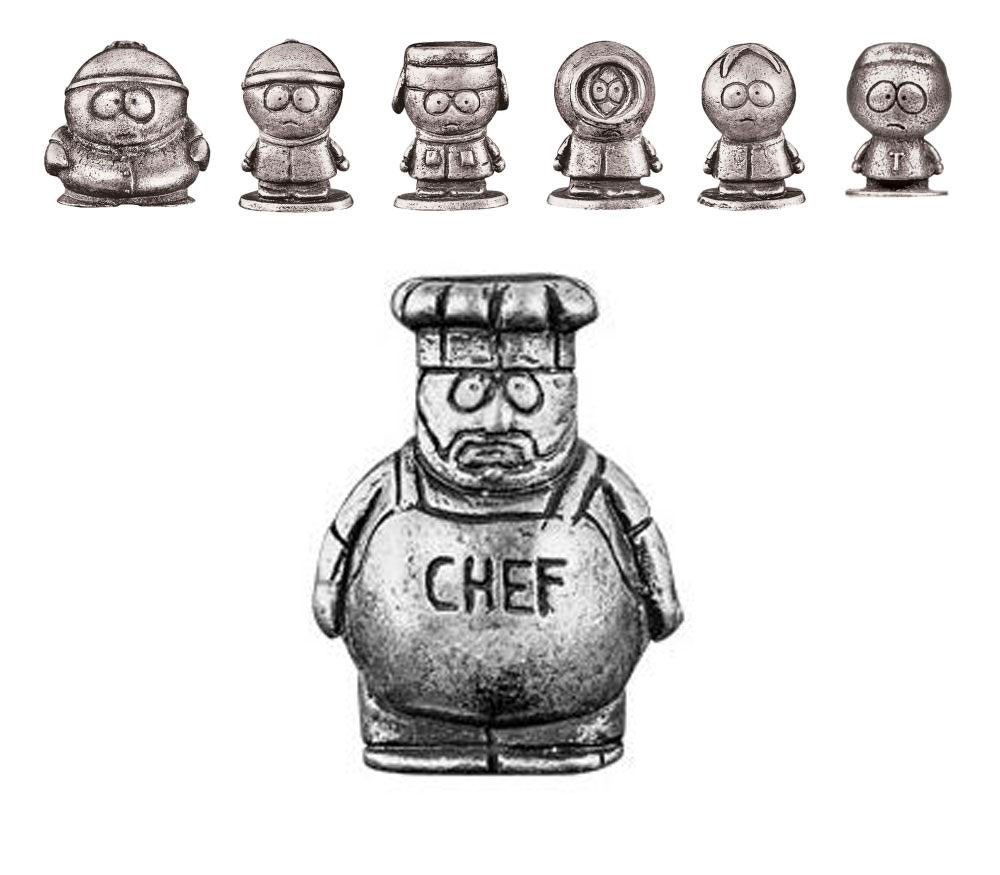 This collector's edition version of the game features six collectible tokens – which are the famous children saviors of the show, 32 clubhouses (houses), 12 Playgrounds (Hotels), 16 Cheese Poofs (Community Chest Cards), 16 Snack S'mores (Chance Cards), and custom themed money.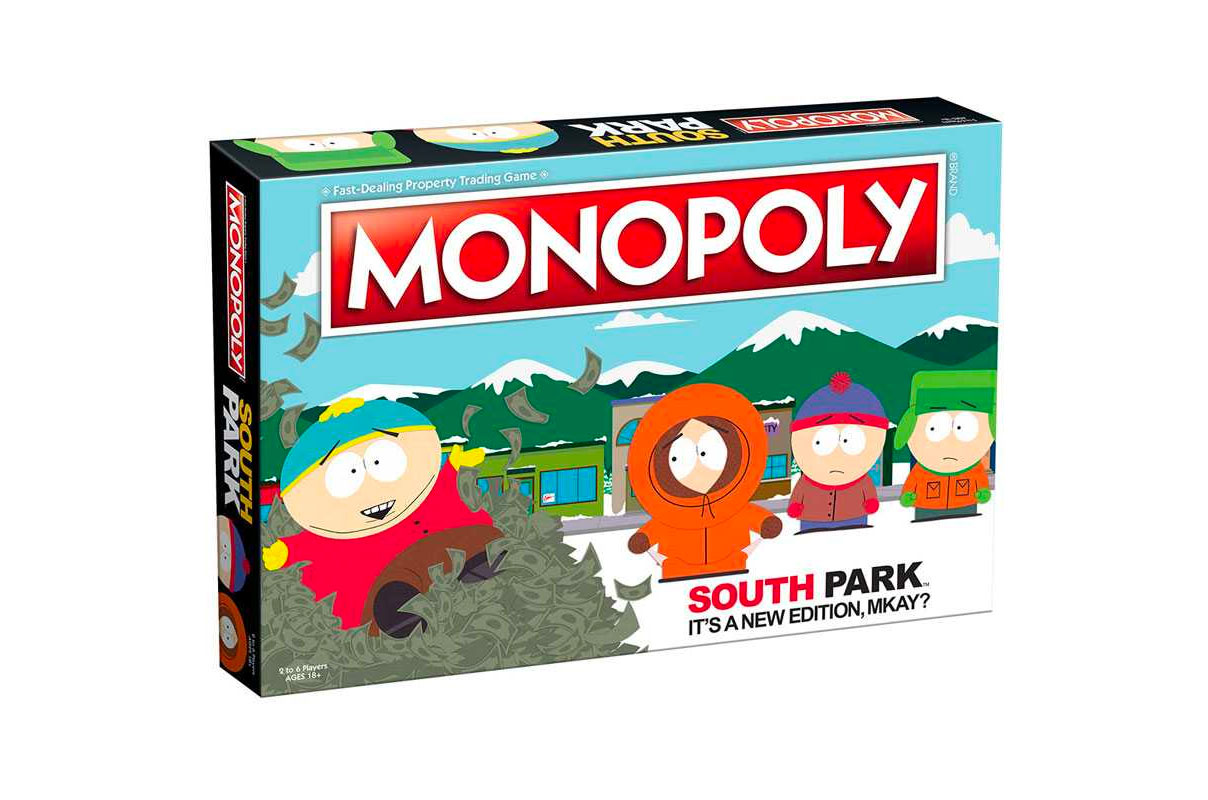 The dice and rules are also included. The general rules are the same but you can tweak them to your liking. If you happen to know a huge fan of monopoly and South Park then this collector's edition would be the perfect gift for them. South Park fans will love how the show's integration into the game, especially some grand locations like Imaginationland and South Park elementary.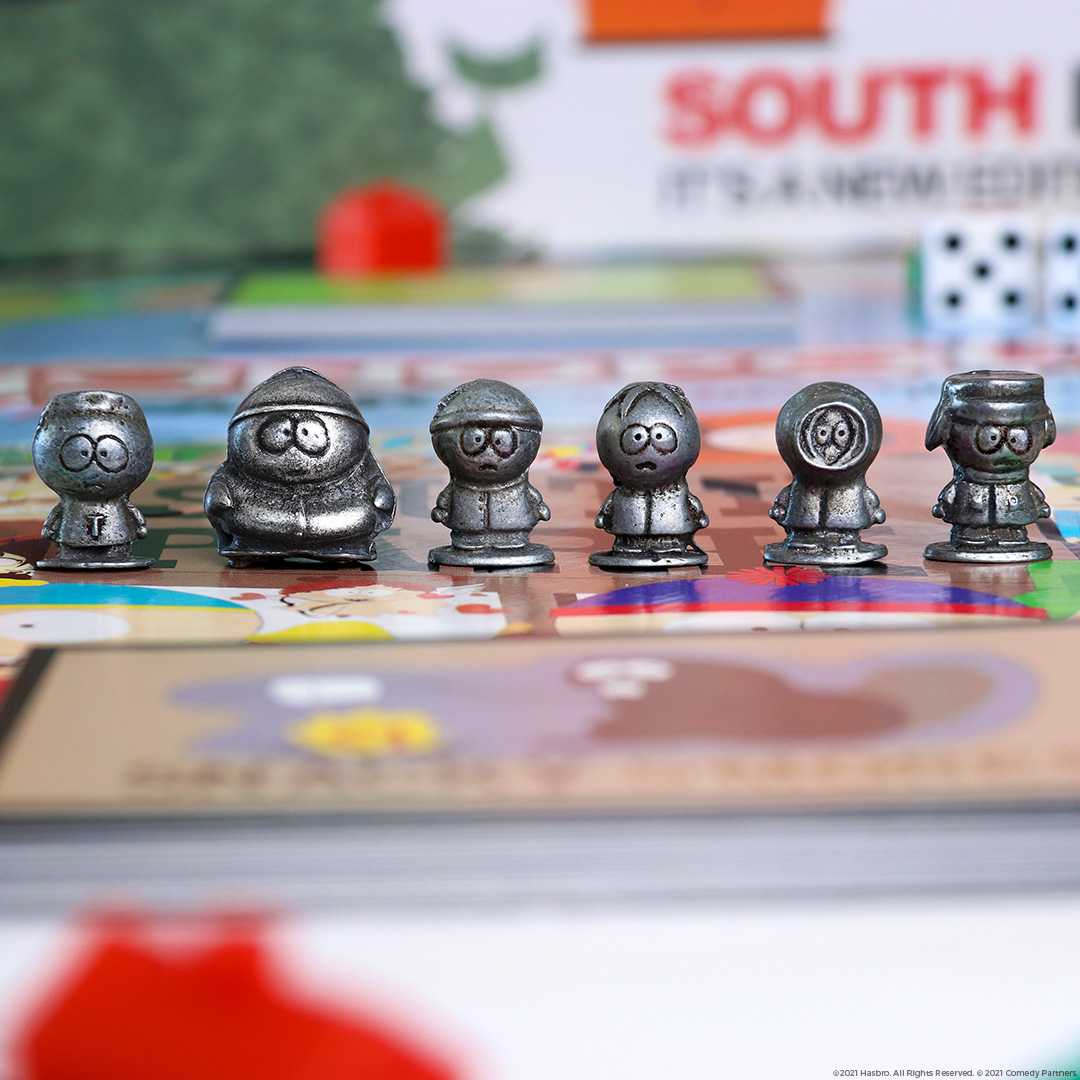 Surprise a big fan of South Park this holiday season with a fun gift that resonates with their favorite animated show.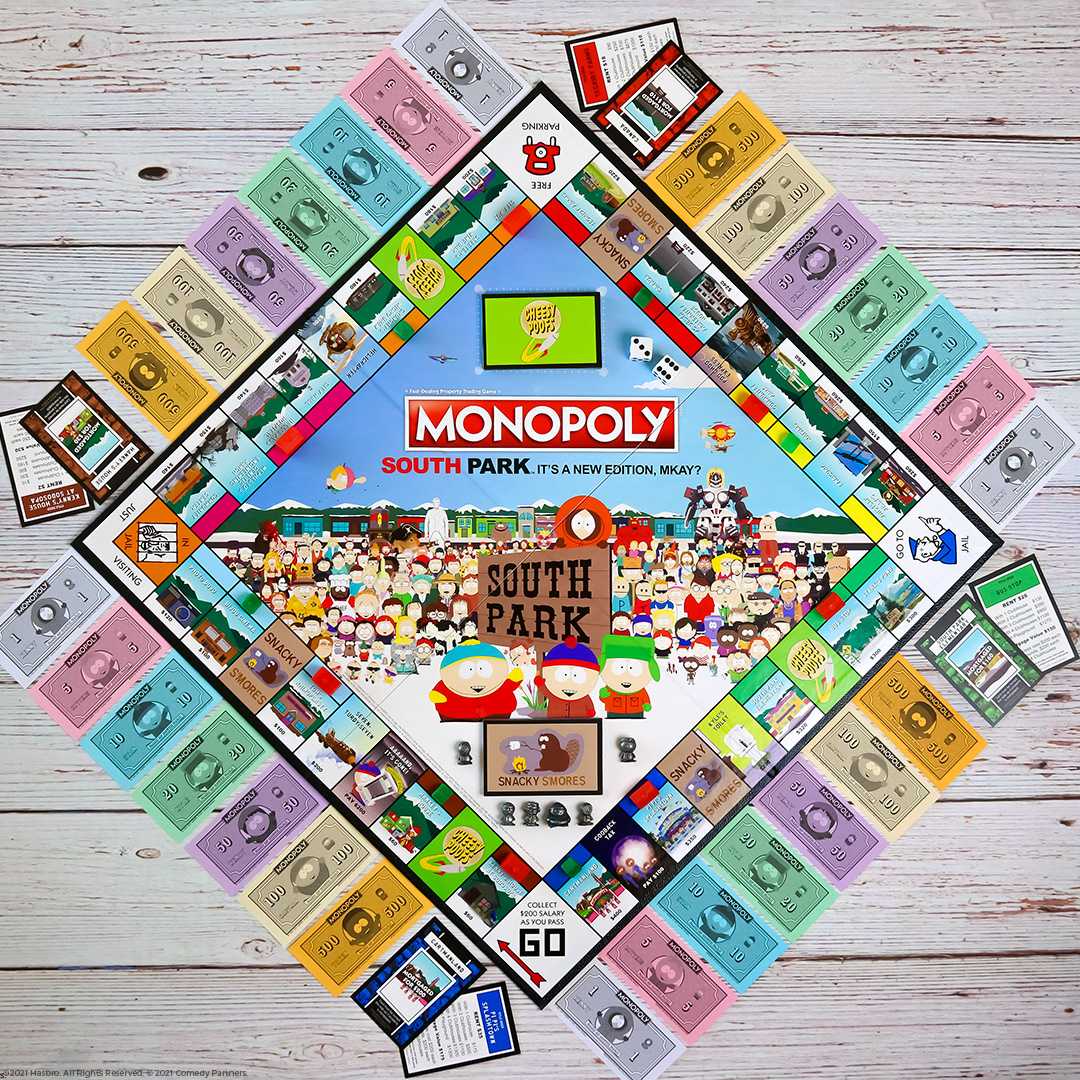 The South Park monopoly game is available on the TheOp website or on Amazon!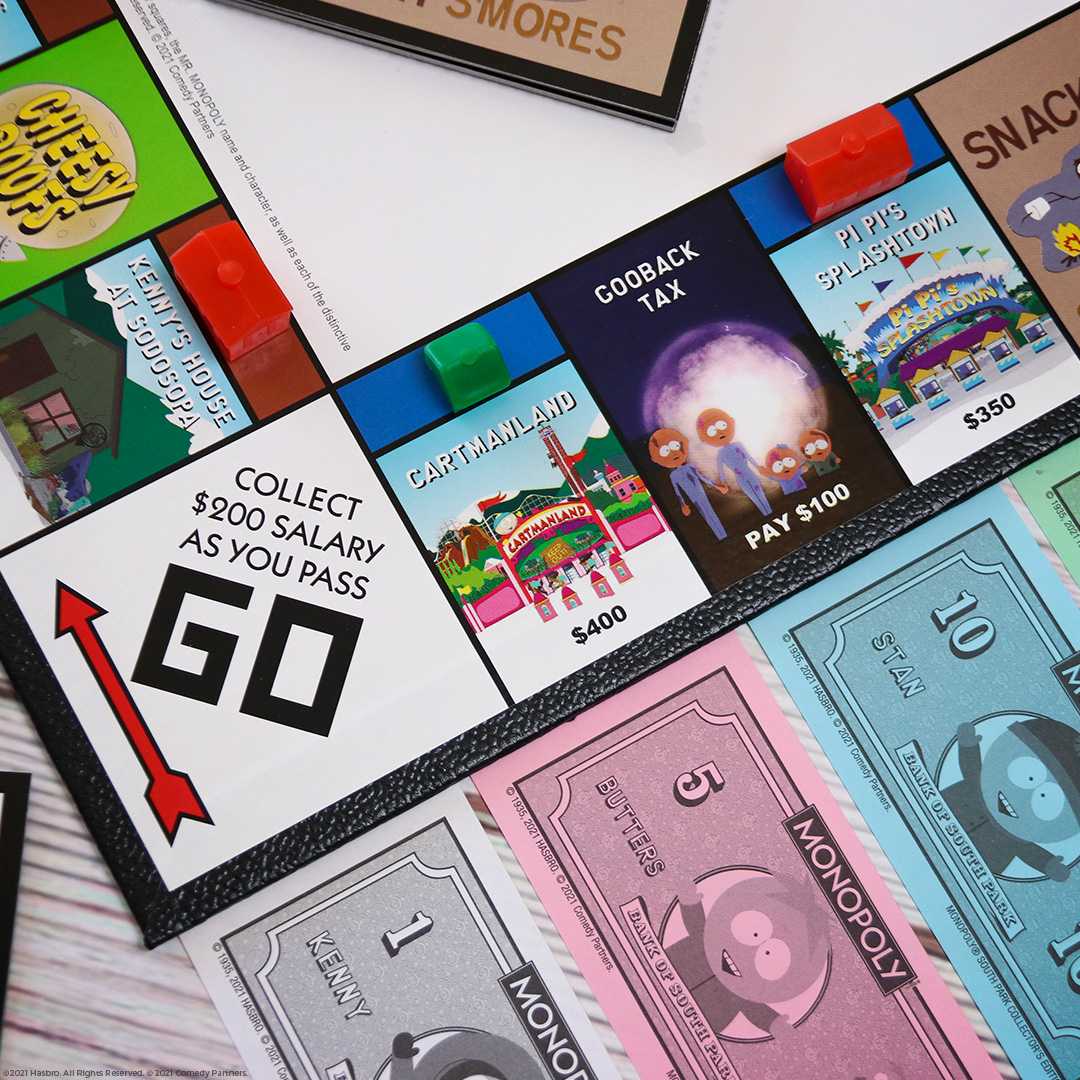 The cost of the South Park monopoly game will run you about $40 bucks from the TheOP website.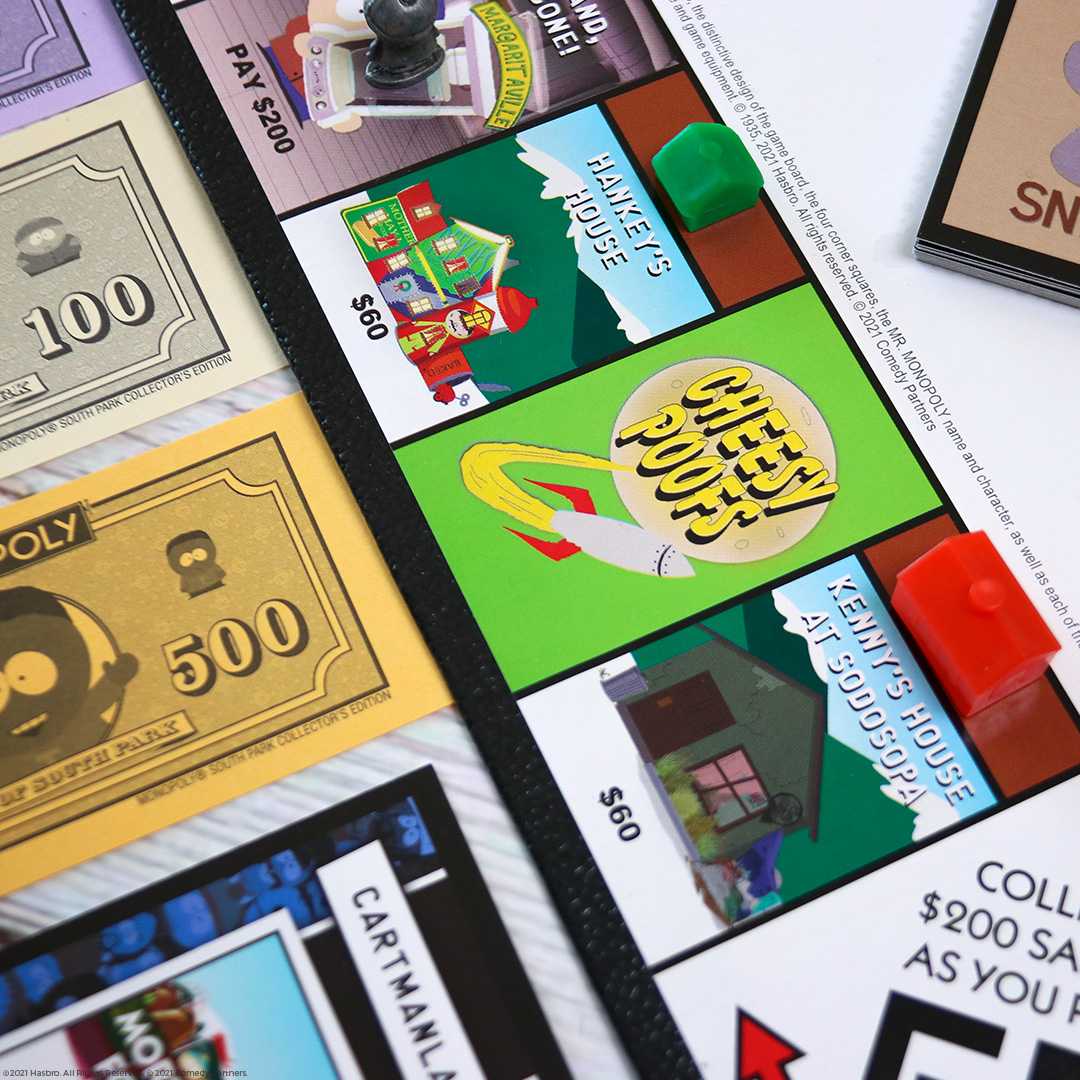 Like most other versions of Monopoly, the South Park Monopoly board game is best played with 2-6 players, and you can of course expect an estimated game time to run many hours! Unless you're playing the extra long version of Monopoly!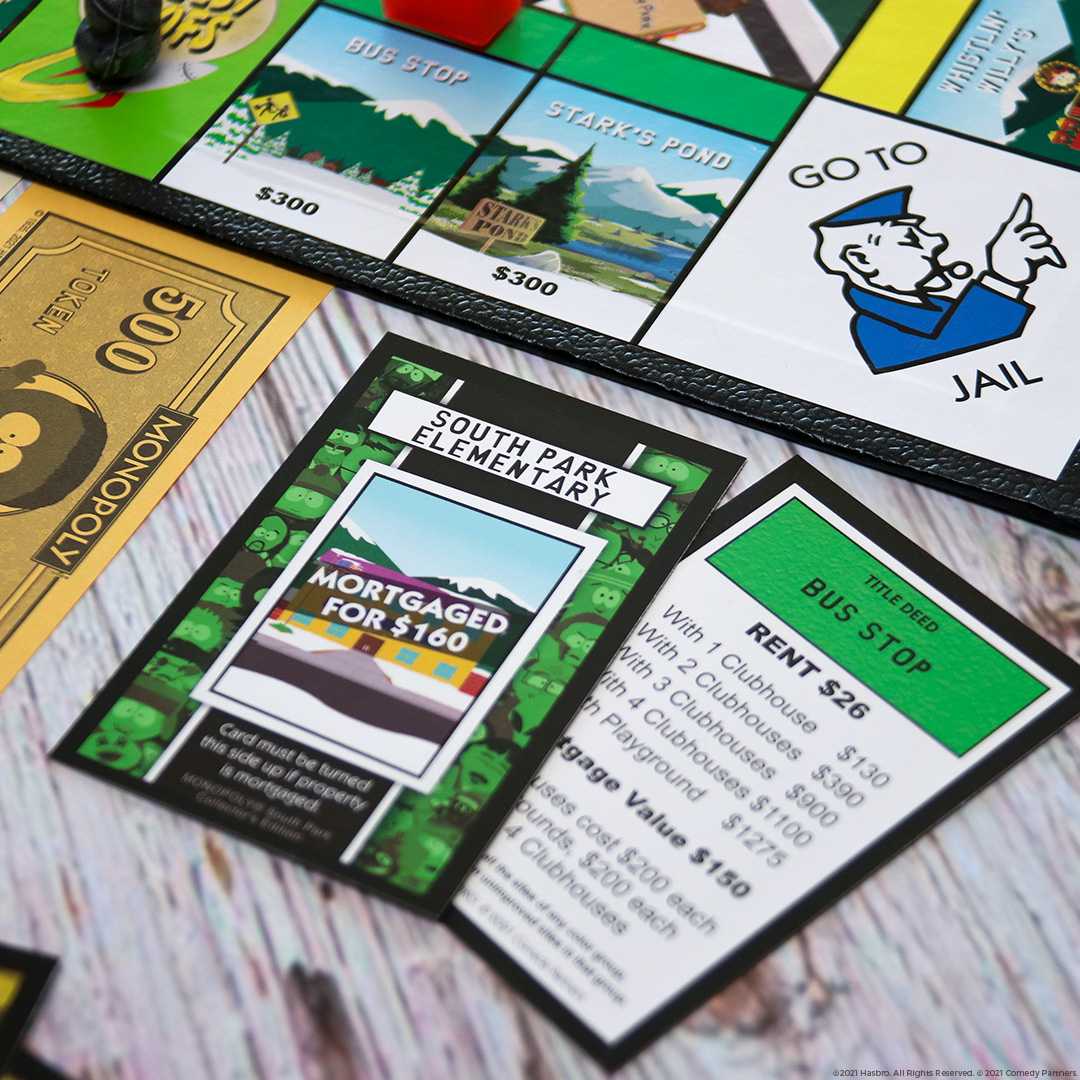 The South Park Monopoly game of course has all of the famous locations you'll remember from the show, including Cartmanland, Tom's Rhinoplasty, Kenny's house, Skeeter's bar, Whistlin' Willy's, and more!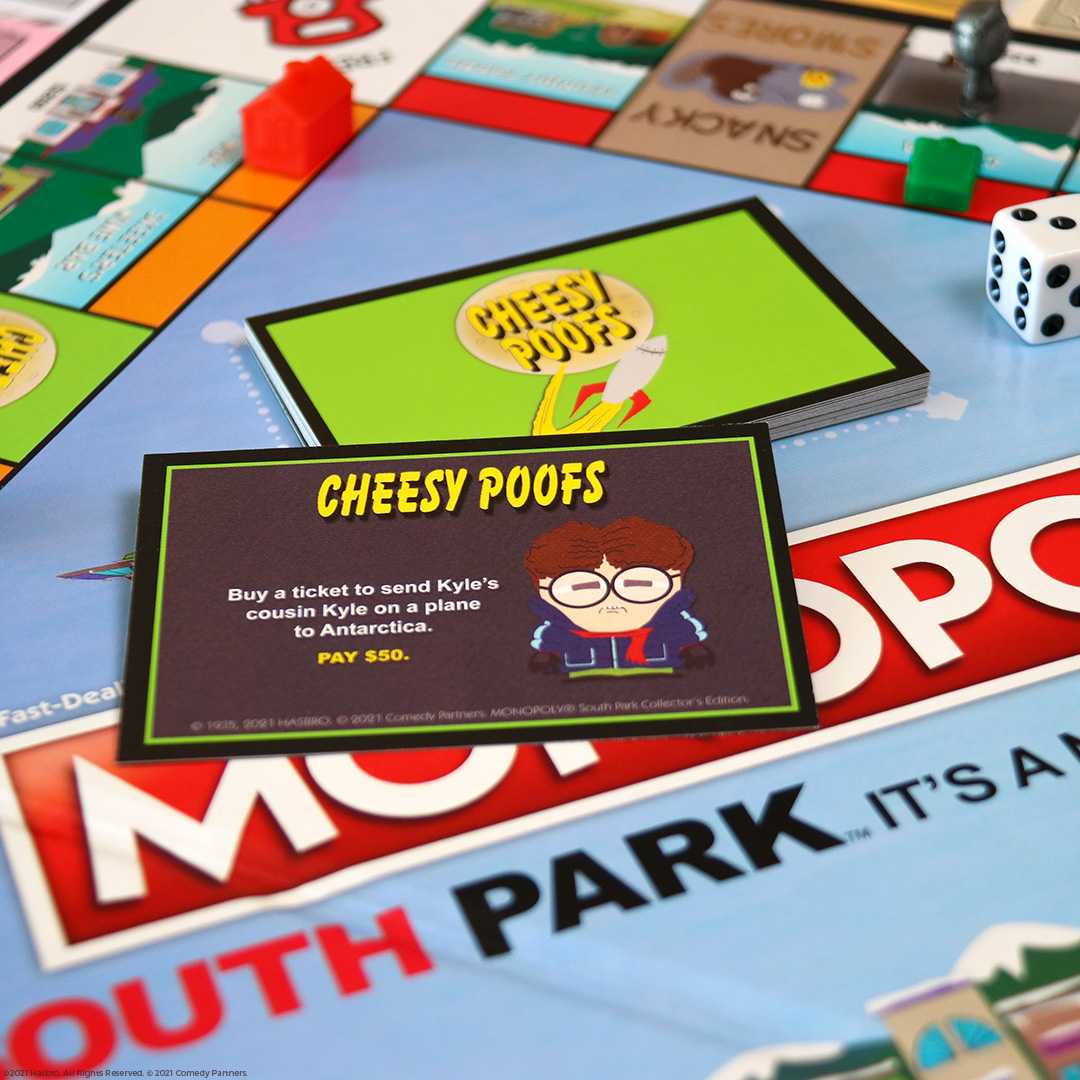 The South Park Monopoly game comes with everything you'll need to play, including:
1 South Park Monopoly Game Board
6 Collectible Tokens – Cartman, Stan, Kenny, Kyle, Butters, and Token
32 Houses renamed "Clubhouses"
12 Hotels renamed "Playgrounds"
16 Community Chest Cards renamed "Cheese Poofs"
16 Chance Cards renamed "Snacky S'mores"
Custom themed money
2 Dice
Rules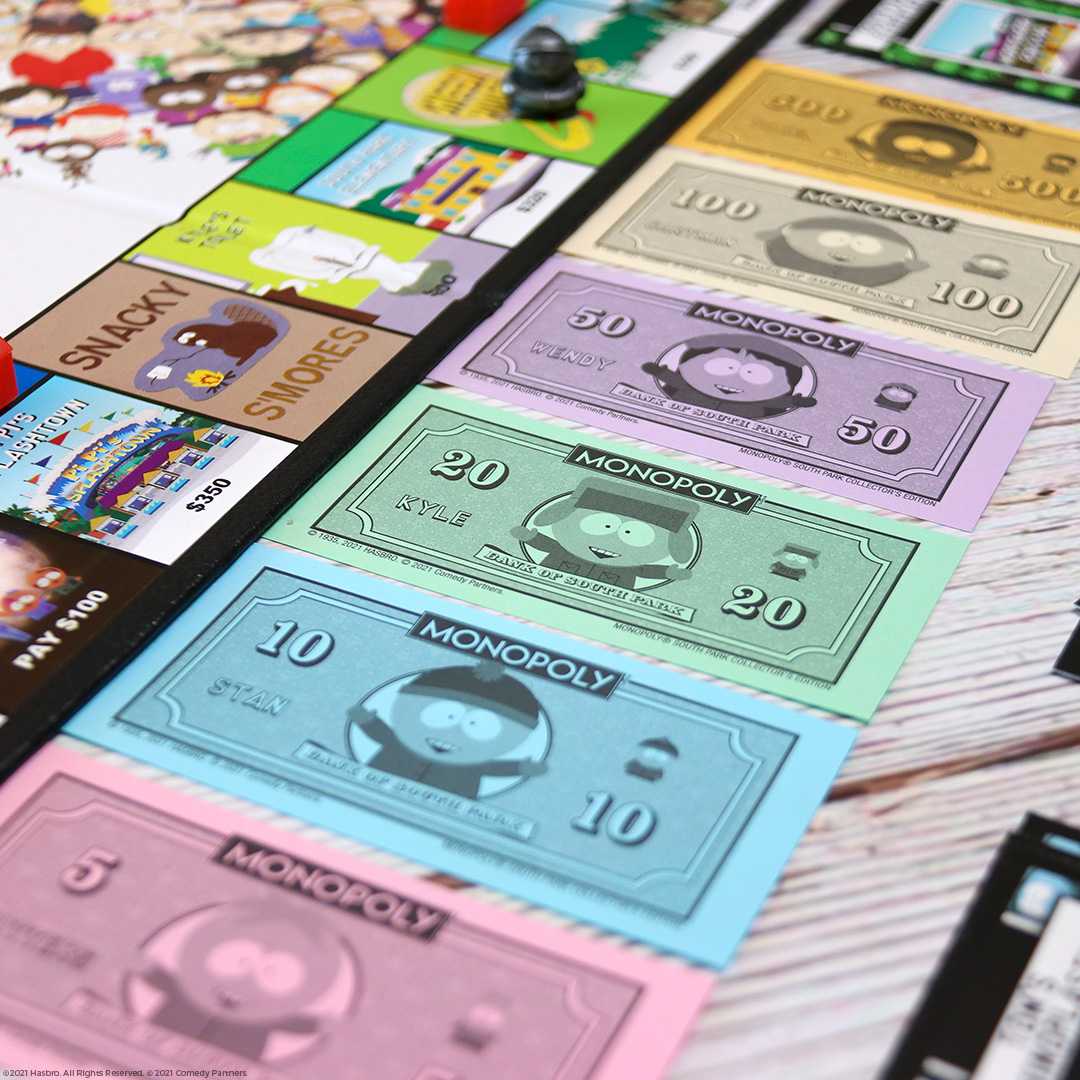 Since South Park is an adult cartoon, you'll of course only want to play this version of Monopoly with adults aged 18 and older!