There's Now an Extra-Long Version Of Monopoly That Takes Twice as Long
By Ryan on 01/07/2020 11:00 AM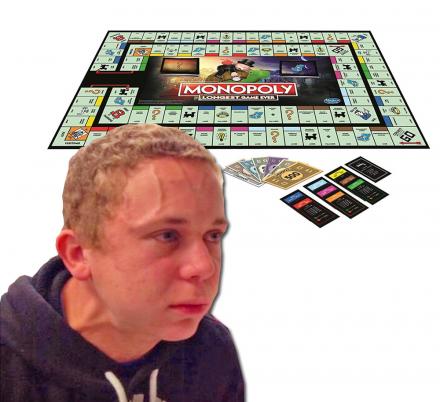 We've all been there... in the middle of Monopoly game that's on its third or fourth hour and someone ends up just flipping the board over in pure frustration. Monopoly is known to take a very long to time to actually finish a game, but isn't that part of the fun? Well, someone sure thought so, since there's now a new version of monopoly called "Monopoly LONGEST Game Ever", and it'll take at least twice as long as it normally would.
The unique extra long monopoly board has double layered properties into the board, and even more properties on each side, which allows three of each property to be purchased (66 total). It comes with just 1 die, so no doubles, and extra slow moving across the board. Plus new rules for this version will only end the game when one person own all of the properties.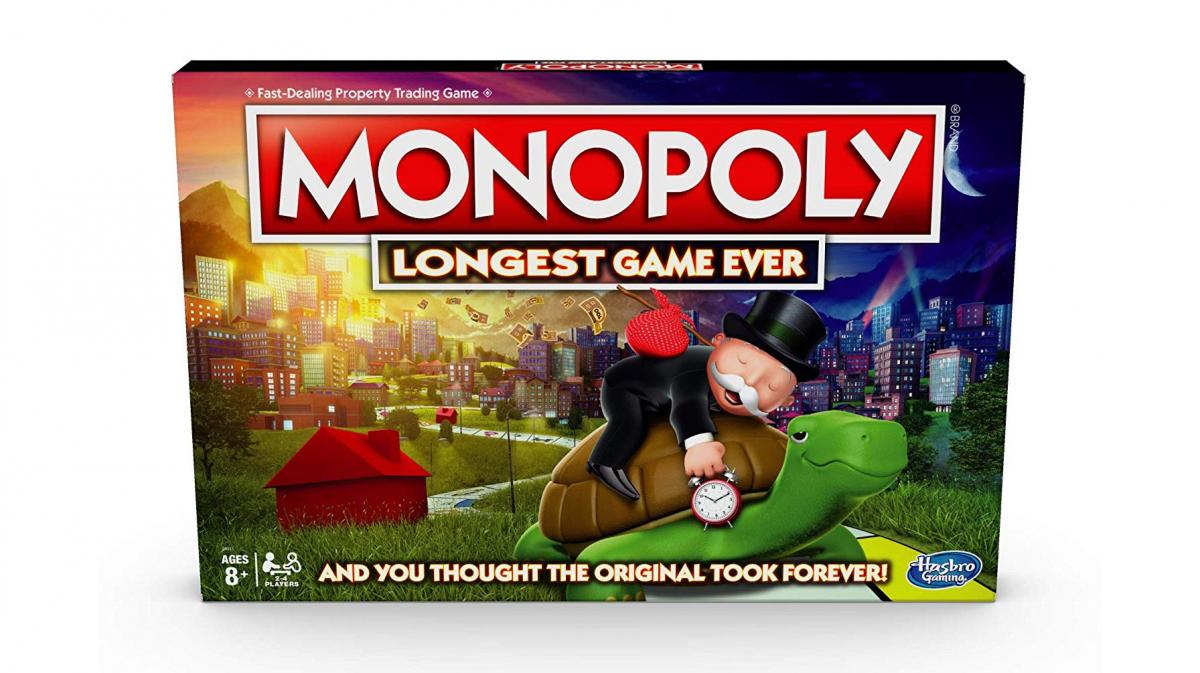 Sure to be great agonizing fun for the whole family, the super long version of Monopoly should take you about an hour just to get around the entire board once, assuming you have 4 players playing the game. Here's a quote from the description of the product that'll surely make you want to play the game:
A few different features in game play help make the game last longer such as No auctions allowed, and players get cash for landing on free parking. Run out of money? Just rip the bills in half along the dotted line. So pack a lunch, bring a change of clothes, and get ready to make it through Monopoly the longest game ever!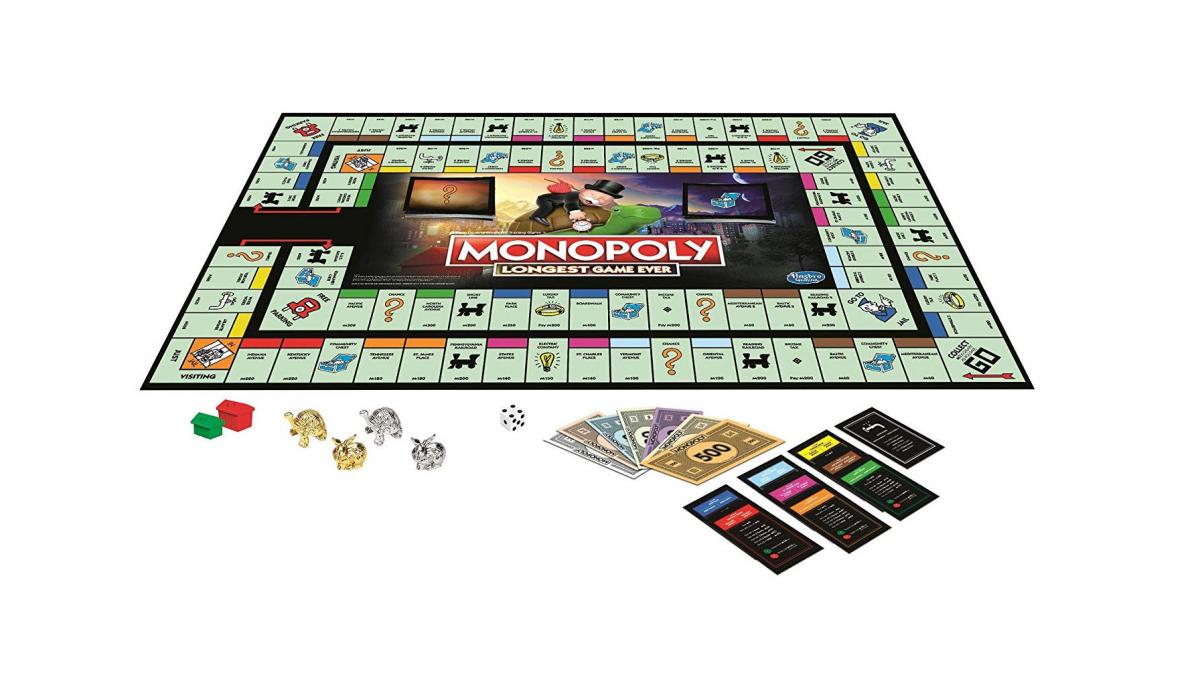 We actually aren't sure if this supposed to be a real game that people actually want to play, or just a joke/gag product that's really supposed to be given to people that hate monopoly because of how long it's supposed to take. Though judging by the reviews of the product on Amazon, it sure seems like people are playing it, and actually complaining about how long it takes! Did they not read the title on the box?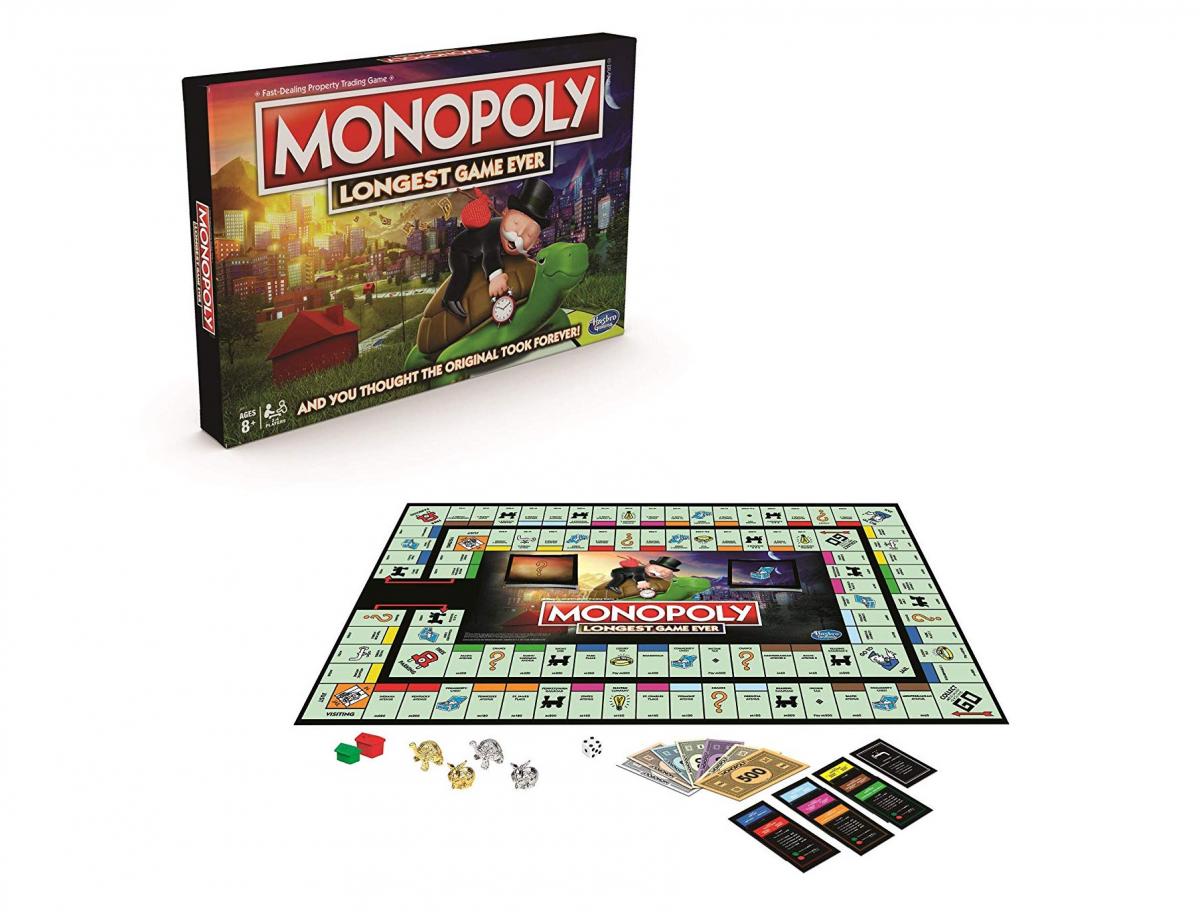 If you have endless hours to burn, and feel like wasting an entire day or two with your friends or family while playing and endless game of Monopoly, this might be for you. If on the other hand, you hate monopoly and how long it takes just to get through a regular monopoly game, you should probably expect this under the Christmas tree with your name on it, or as a birthday gift.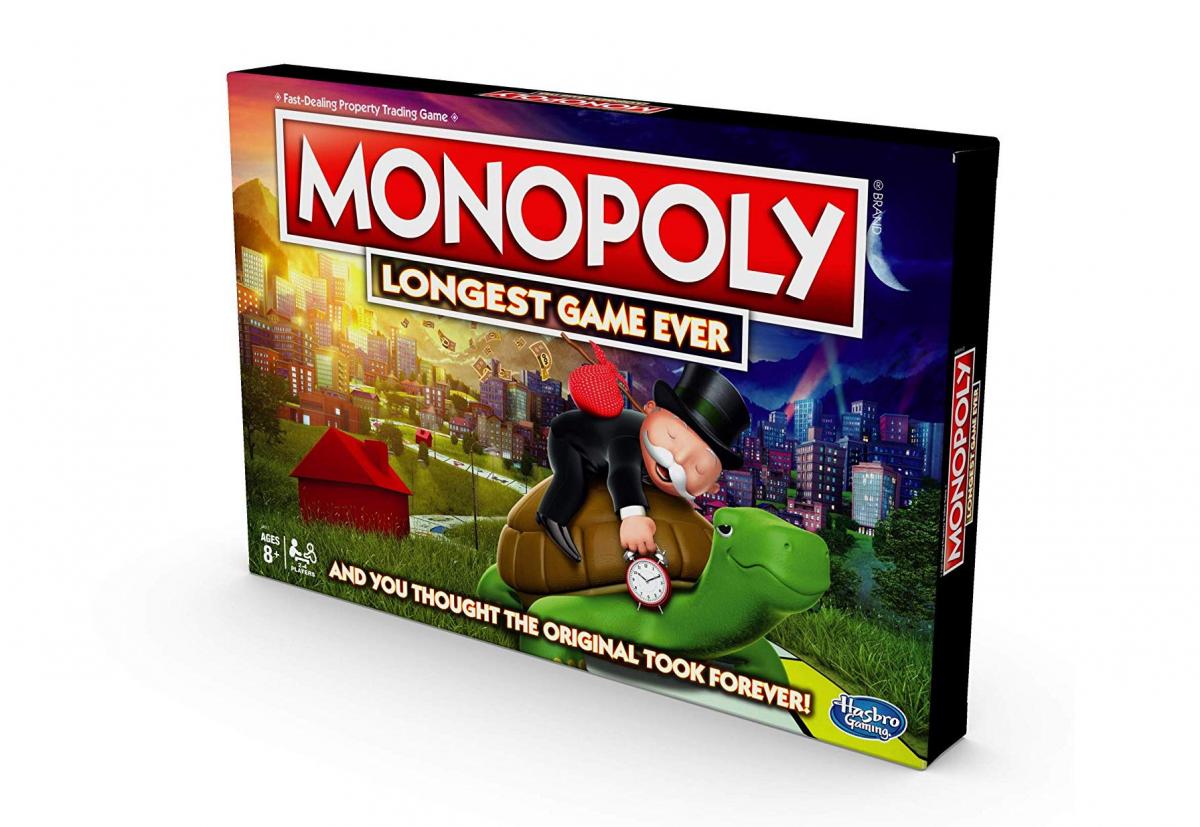 Check out an unboxing video of the longest game of Monopoly ever below.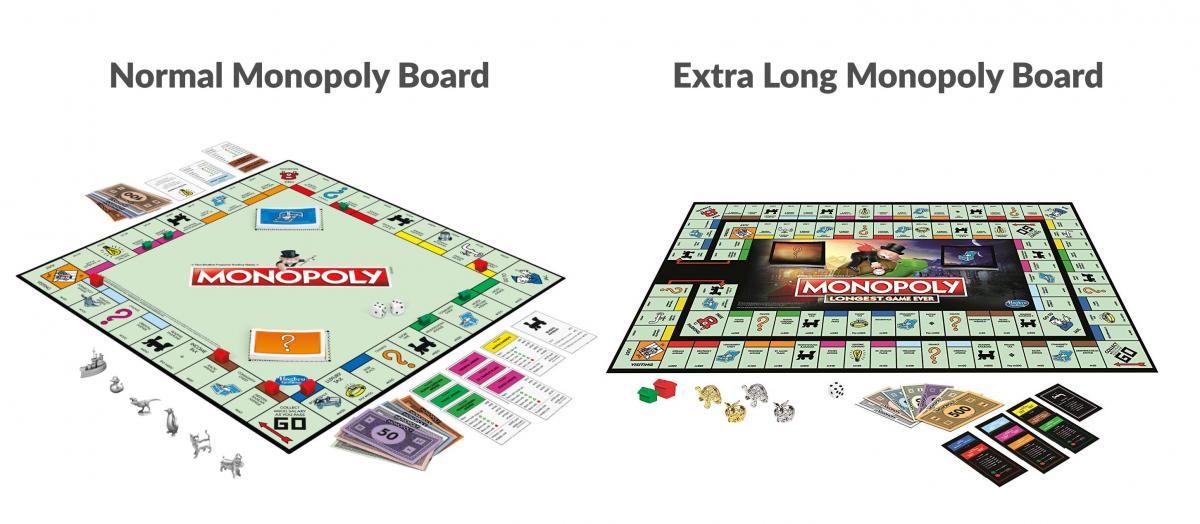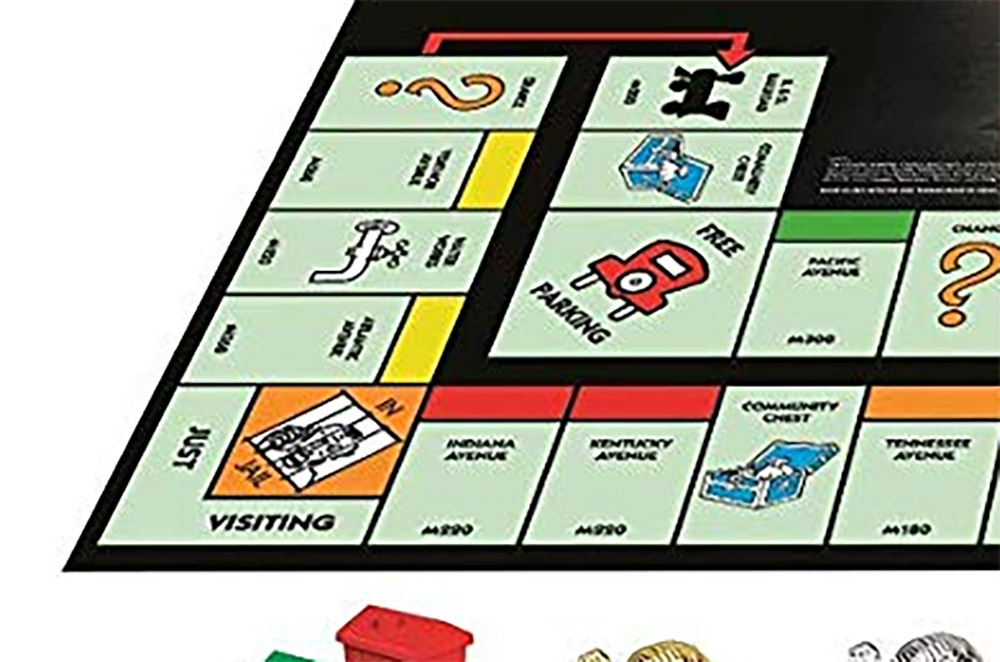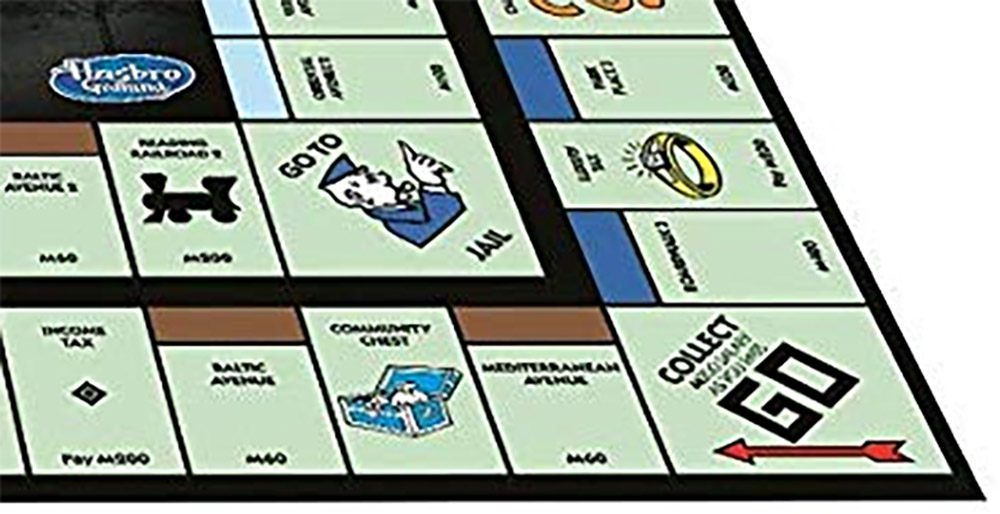 Of course the game comes with tortoise and hare game pieces!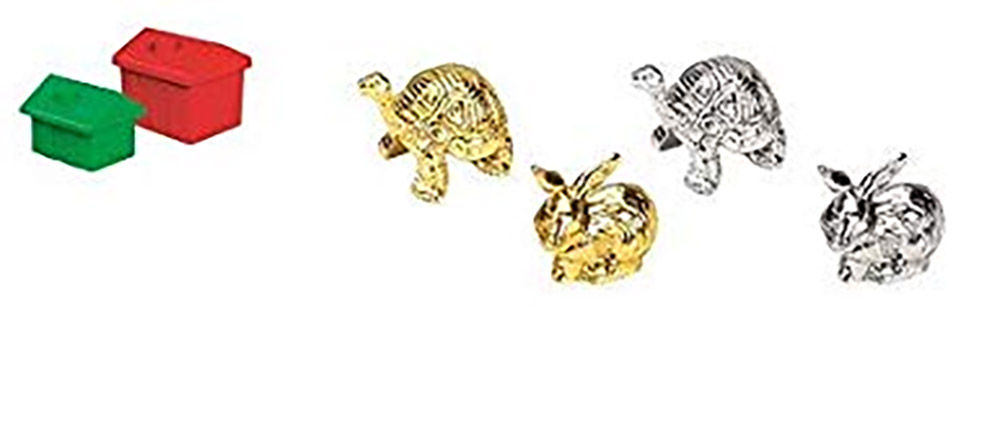 Subscribe To Our YouTube Channel