Sombra Shade Instant Shade Tent For The Beach
By Ryan on 05/28/2021 2:15 PM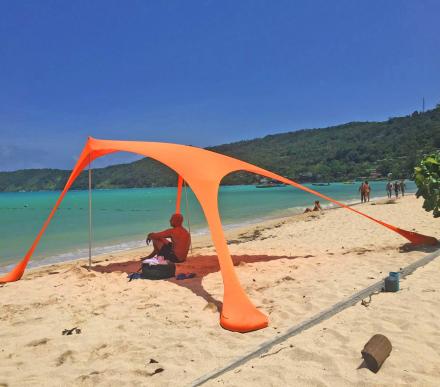 Enjoying the outdoors is great, but the sun does tend to beat down on you. The problem is, you don't always want a tent. They are big, bulky, a pain to set up, plus a tent is really more than you need in most situations anyway. It would be just like creating your own mini house on the beach for instance, walling you off from the world. You need the Sombra Shade. Think of it as a beautifully designed sunshade that can be easily deployed almost anywhere in just a minute or two.

➡ Available on Amazon here
The Sombra Shade is one piece of fabric with two foldable poles, and keeps things nice and minimal. It will shelter you from the sun's rays as well as UPF radiation and comes in a handy carrying bag, making it super easy to take with you anywhere.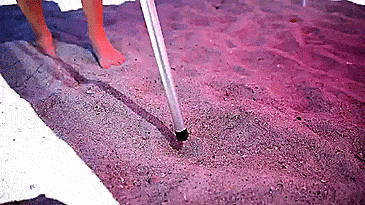 Setting it up is a simple three step process: Just spread the fabric, fill the sandbags on each corner of the tent and place the poles in the middle. Voila! You are instantly sheltered from the sun, but not so much that you can't enjoy yourself. The sand bags will keep the Sombra Shade held down and will keep it from flying away in the wind.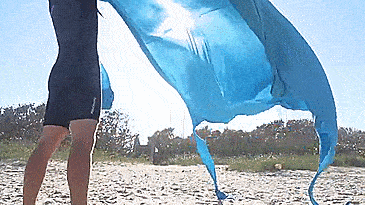 What's also great about the Sombra Shade is that it's so easy to setup and move around, so that when the sun moves and you're no longer in the shade, you can simply move it around to accommodate yourself with more shade in just seconds.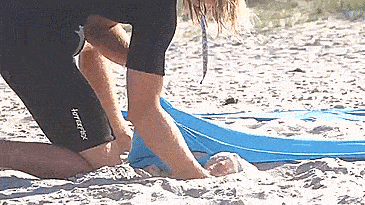 Not only are you more comfortable in the sun, but the minimal design of the Sombra Shade, once it's in place, looks so amazing that people may just mistake you for an art installation on the beach.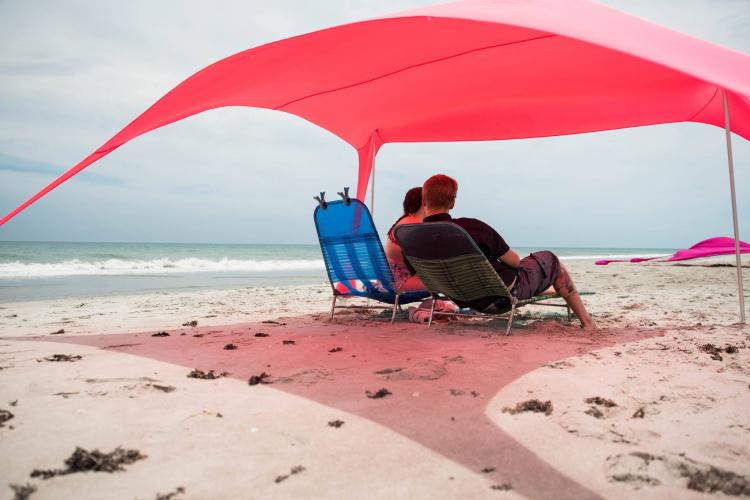 Check out the Sombra Shade instant beach shader in action via the video below.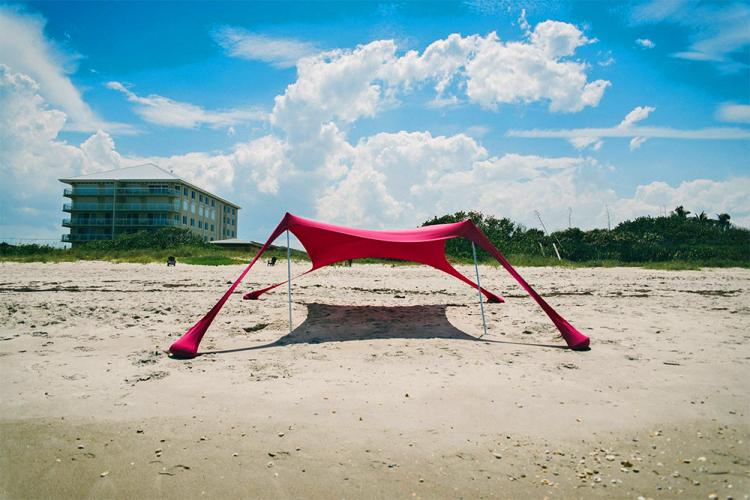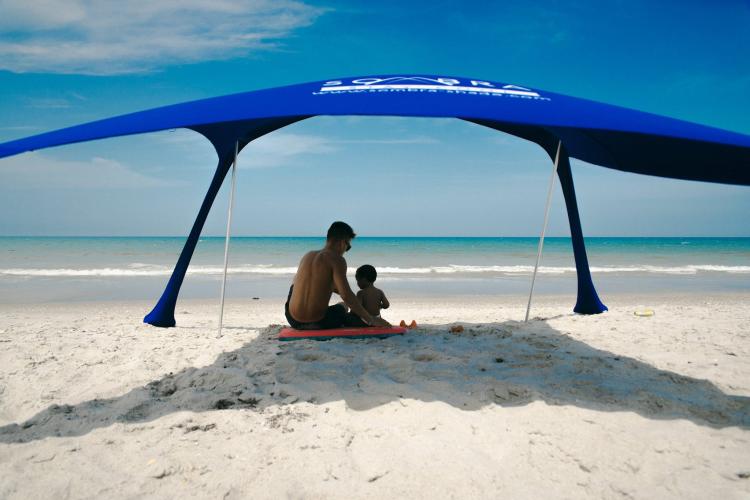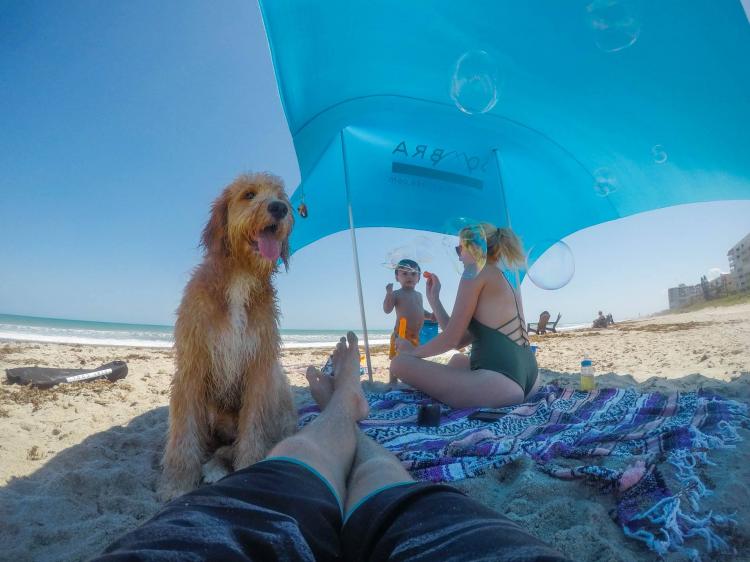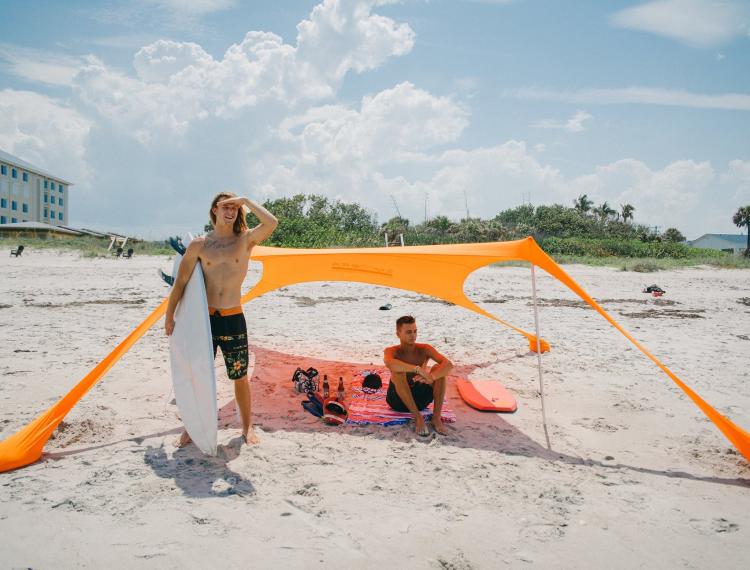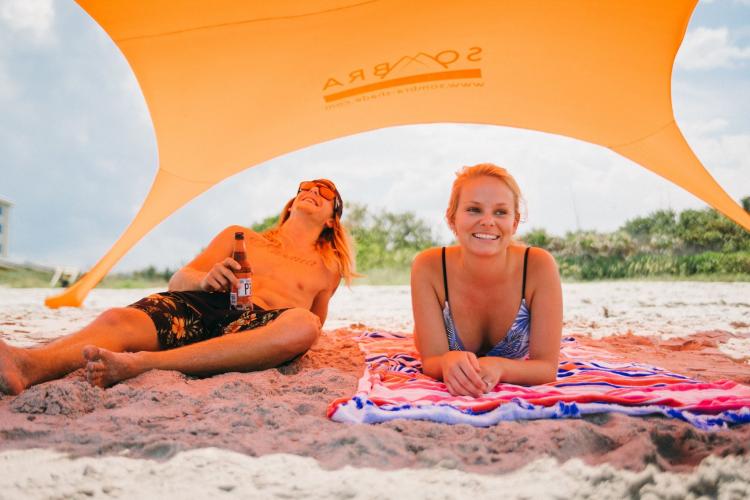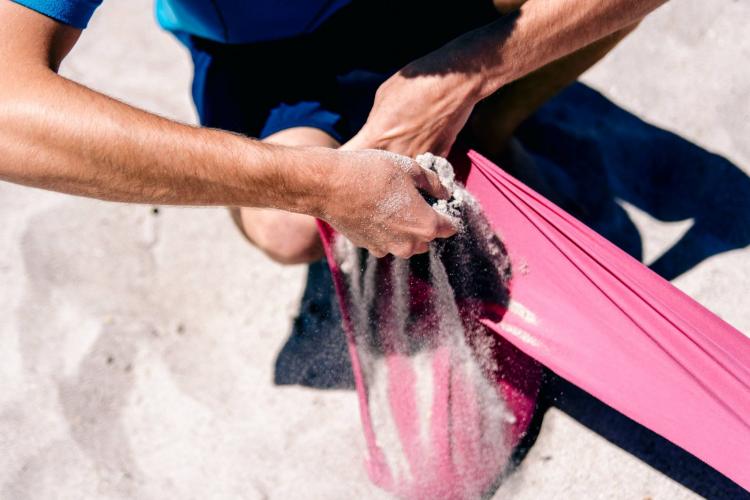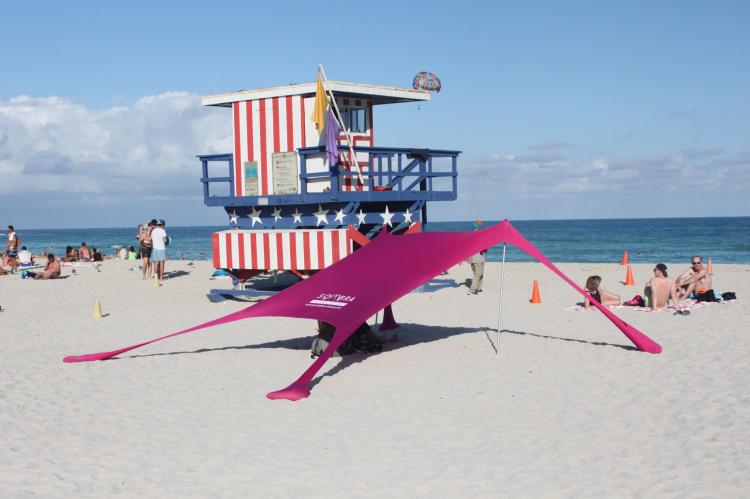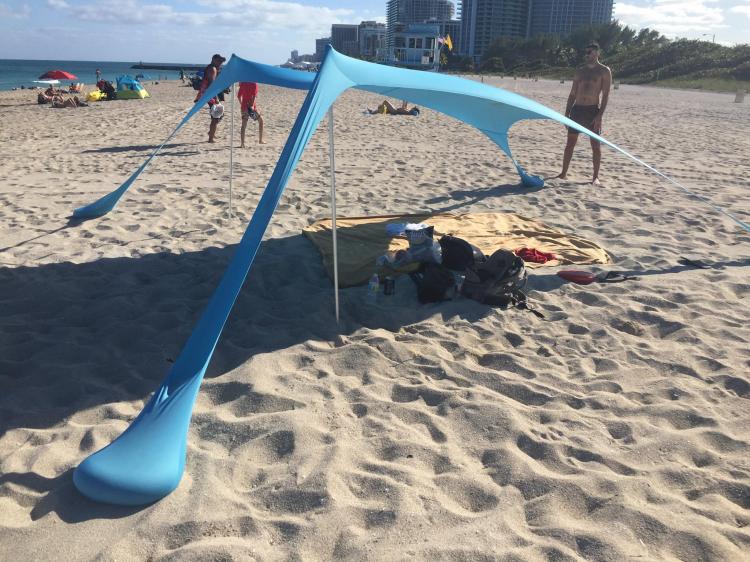 Subscribe To Our YouTube Channel