This Solar LED Bottle Light Turns Any Bottle Into a Lamp
By Ryan on 12/05/2017 9:39 AM (Updated: 07/31/2019 11:07 AM)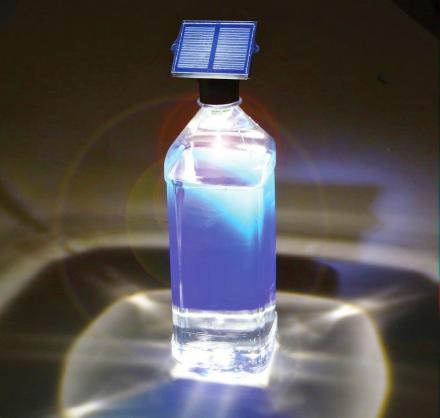 When you're out camping or in the middle of a power outage, it's nice to have lights besides just candles! Sure there are giant hefty battery powered lamps that you can get, but if you only need a little bit of light to read or do some small tasks, you could probably use something smaller and more sustainable. This solar powered LED bottle light will turn any plastic or glass bottle into a lamp!
The bottle light turns practically any bottle into its own little lamp. Just place the device on the top of a bottle, and light will shine through the plastic or glass of the bottle, and illuminate your surrounding area.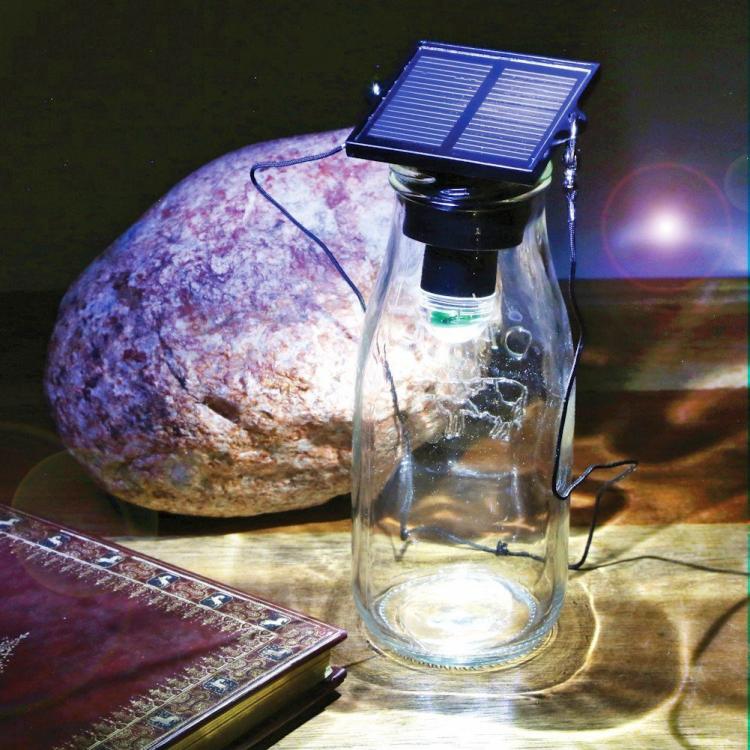 The bottle light is powered by a mini solar panel located right on the top of the device, and will store power throughout the day to be used at night when the light is needed.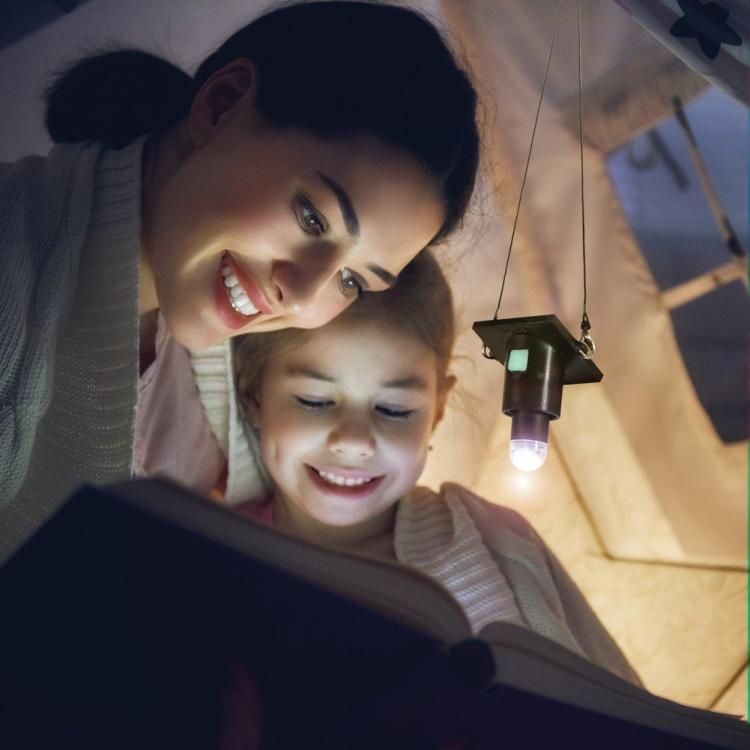 Perfect for camping, enjoying the night on the patio, for use during a power outage, or just for when you want a cool light to read by, this handy little solar powered bottle lamp will handle the task.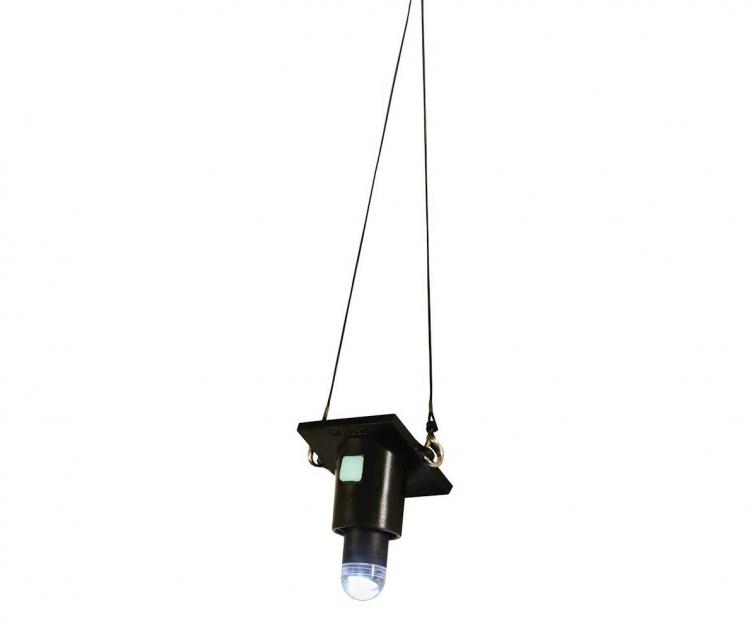 This portable solar light gives you a lamp anytime you need it, even when you don't have access to power or a flashlight. It's a self-sustaining light that charges in the sun, and can even be used without the bottle if you'd prefer a direct beam of light.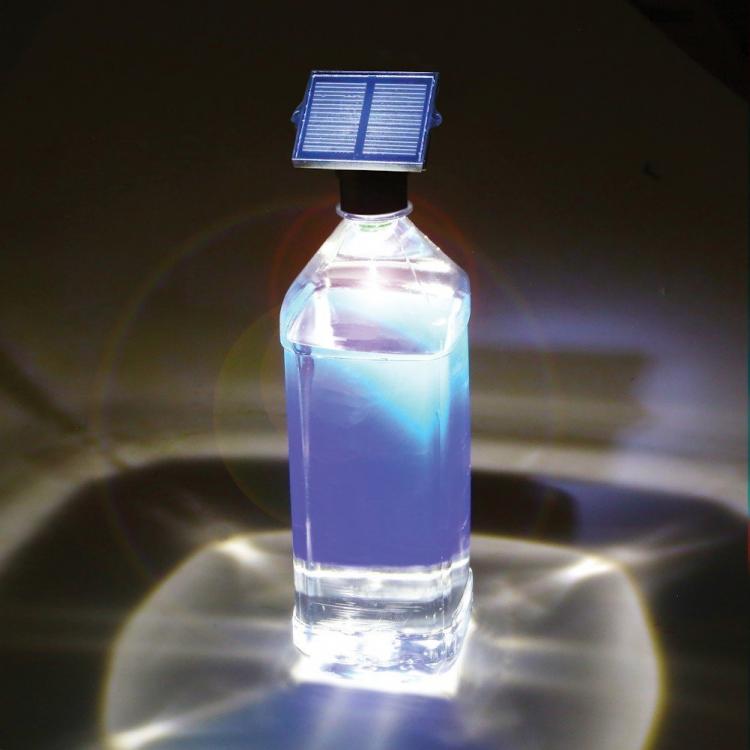 The solar bottle light fits inside any standard sized glass or plastic bottle and is completely portable so you can take it with you on camping/hiking/fishing/hunting trips, and can be stored very easily when not in use.
The solar bottle light measures just 2 inches x 2 inches x 2.5 inches, and is perfect for inside a tent while camping, or for use during a power outage. No more sitting in the dark with just candles. Plus it even comes with clips and a hanging cable so you can hang the light up.