Sugar House: A Sugar Canister That Doubles as a Snow Globe
By Ryan on 01/01/2018 10:17 AM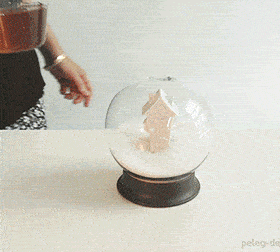 The Sugar House is a sugar container that looks like it's a snow globe, as there's a little house in the middle of the globe and the sugar makes it look like the house is surrounded by fluffy snow. To use it, simply turn the snow globe upside down and unscrew the bottom and take out whatever sugar you need, and when you're done just screw the bottom back on and turn the snow globe back over.
When you've just filled up your sugar canister it'll look like a blizzard just came by with snow toppling over the house, but when you're running low it will look like spring is just around the corner with just a few sprinkles of snow on the ground. The only thing really missing to make it a real snow globe is that jelly liquid, whatever that stuff is...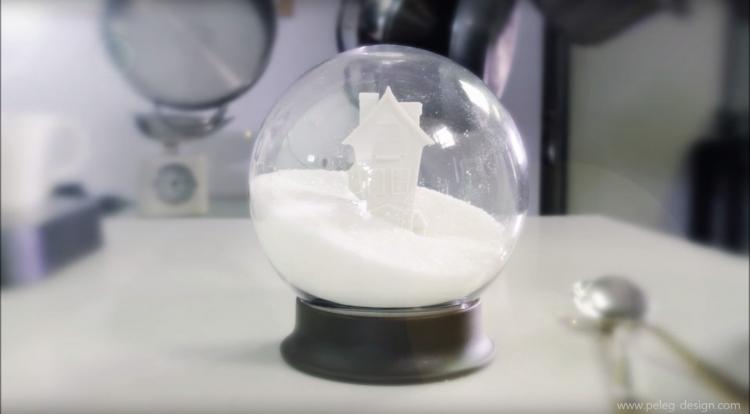 Created by Peleg Design, a unique product design shop based out of Israel, the snow globe sugar canister is one of many products we've featured of theirs, with others including the eraser pencil swords, the elephant silverware drainer, and the spotlight bookmark.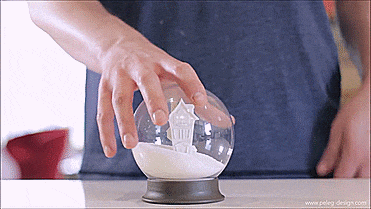 The snow globe sugar canister can actually be used for other things than sugar, such as coffee, brown sugar, or rice. It'll just change the color of the snow a bit. The Sugar House is made from plastic, and measures 4.7 inches tall x 4.3 inches in diameter.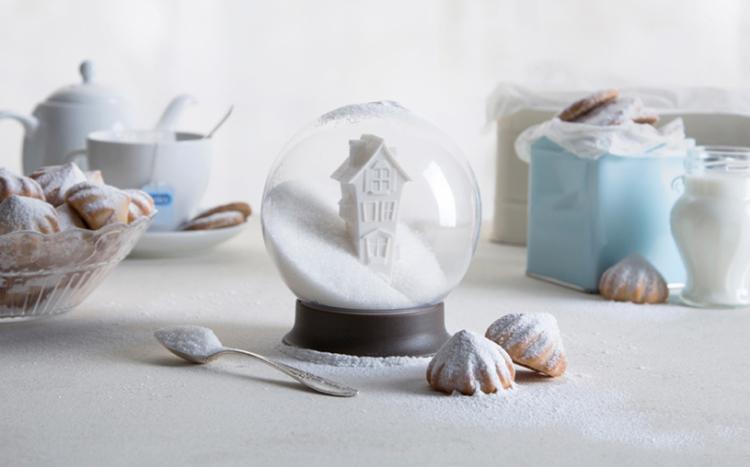 Check out the sugar snow globe in action via the video below.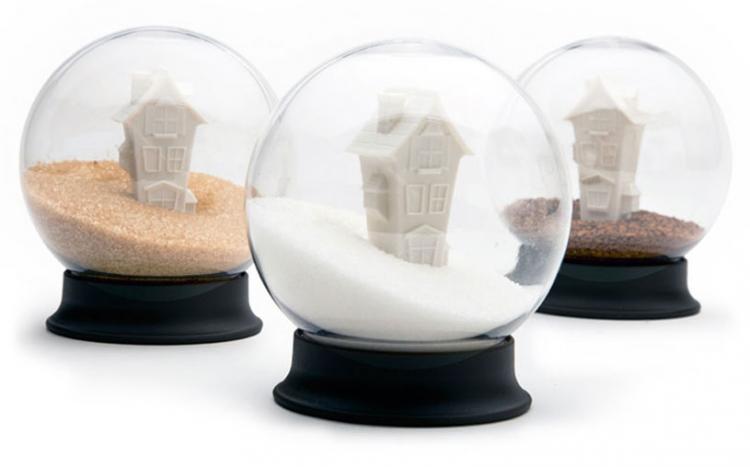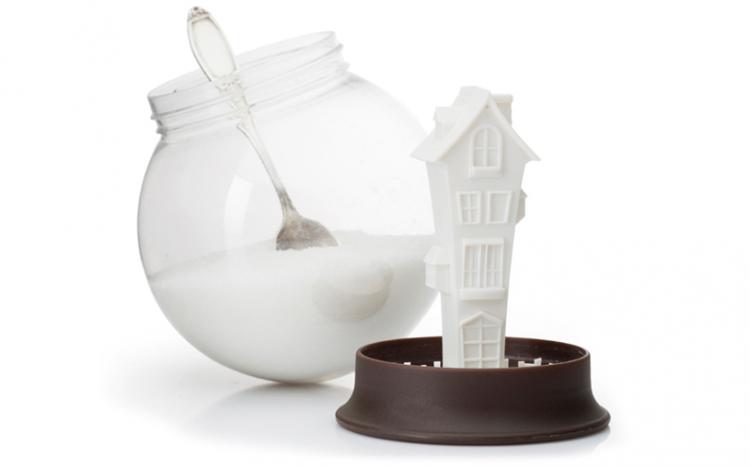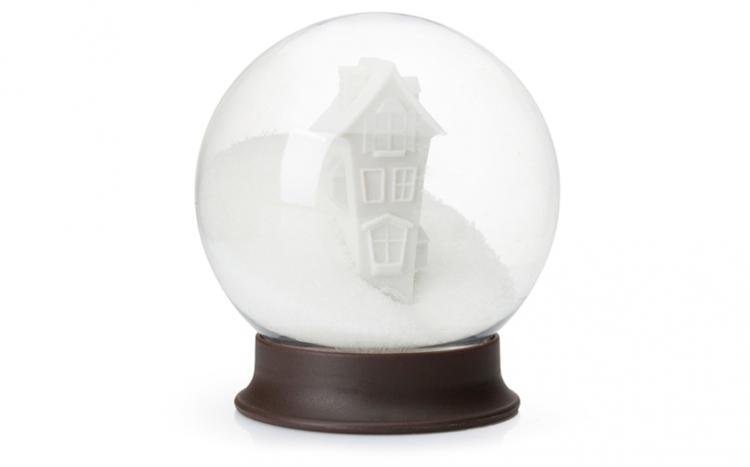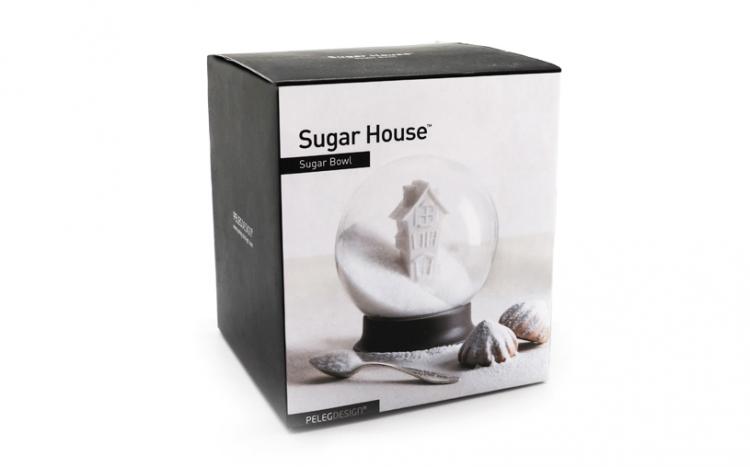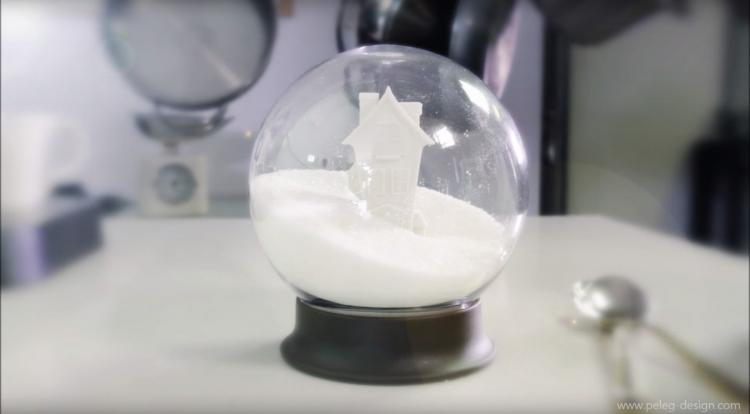 Subscribe To Our YouTube Channel