The Ideal Conceal Hand Gun Collapses Down To The Shape of a Smart Phone
By Ryan on 03/22/2016 9:44 AM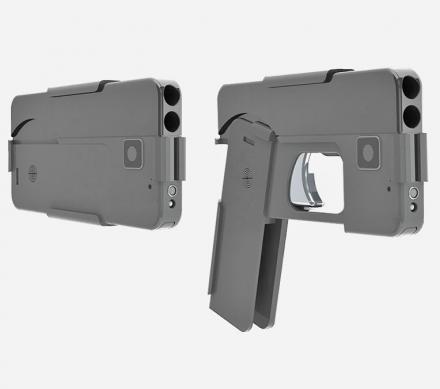 The Ideal Conceal is a new hidden hand gun that takes the shape of a smart phone when not in use. The double barreled .380 Caliber hand gun can easily be stowed away in your pocket, purse, or bag, and when ready to use, simply click off the safety, unfold it, and it's ready to shoot. The Ideal Conceal was designed for people that want to carry a gun on a day-to-day basis for protection, but don't want to lug around a large bulky gun that takes up a lot of space or is uncomfortable to carry. Not unlike the hand gun iPhone case that caused quite a fuss with police thinking it's a real gun, this device actually is a gun that looks like a smart phone, so it's a bit of the opposite effect where someone might think it's a smart phone when in reality it's not.
The Ideal Conceal smart phone hand gun is made from a light-weight one piece frame, has a simple design with with trouble free operation, has extremely high-velocity with great accuracy, and uses a hammer-less construction to maximize safety.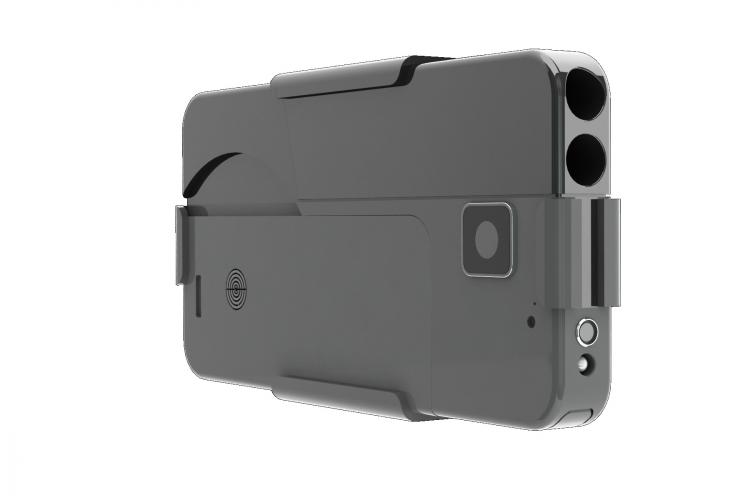 The gun will start at $395 and won't be available until mid-2016 so feel free to click through and fill out the contact form to reserve one. The creator of the smart phone hand gun, Kirk Kjellberg, says he's already received over 2,500 emails from people who want to purchase the gun.