This Smart Herb Garden Starter Kit Makes Growing Your Own Herbs a Breeze
By Ryan on 11/25/2015 6:46 AM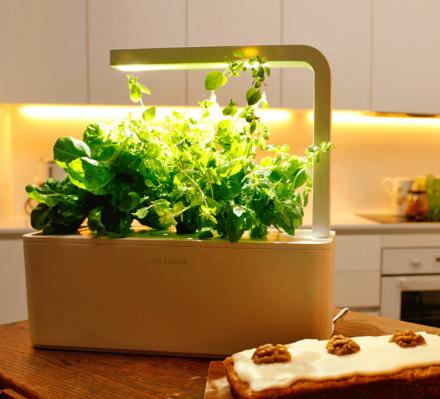 If I tried to grow my own herbs in my kitchen, I would probably somehow end up narrowly escaping my burning house as a fiery explosion assumes my home. Luckily this Smart Herb grower is here to do all the work for me. The smart herb garden starter kit is an innovative new in-home gardening system that uses NASA technology to naturally grow herbs faster and easier. Best of all, you can do it all right in your home, without having to take a step into any dirt. Really the only thing you have to do is plug it in, add water, and let mother nature take care of the rest. If you can't grow a plant in your kitchen while having to do nothing, whereas NASA can grow plants in space, you should probably just go live on the streets, because it's over for you.
Named Click & Grow, the smart herb garden system doesn't use regular soil but uses smart soil that is the heart of the whole system. The smart soil uses a nano-technological growth medium that balances oxygen, water and nutritional ingredients at an optimal level. The smart soil basically makes growing a plant fool-proof and just makes the process much more effective.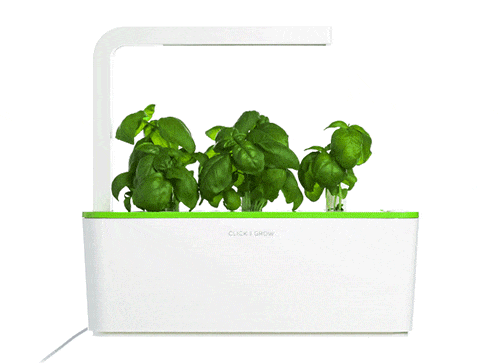 Additional help is provided by the LED lights that hover above the plants, which is why the system requires power. The LED lights are fully adjustable and provide the plants with all the specific light spectra they need. The lights are also tied to sensors which monitor the plants to see if they need more light, water, or nutrients.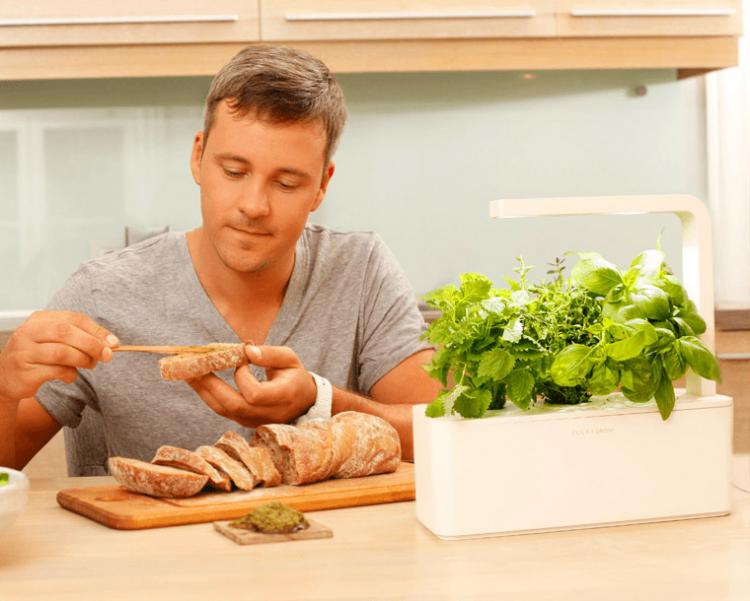 The Click & Grow Smart Herb Garden Starter Kit is a carefree indoor plant system that uses NO GMOs, pesticides, fungicides, insecticides, plant hormones, or other unnatural substances, requires just a plug and water, includes 3 refill cartridges for easy plant replacement, and comes with 3 basil plants, as well as 3 plants of your choice.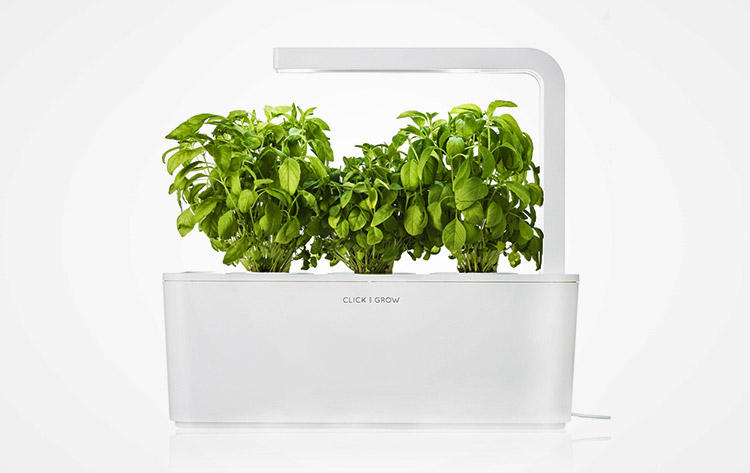 Check out the smart herb garden starter kit in action via the video below.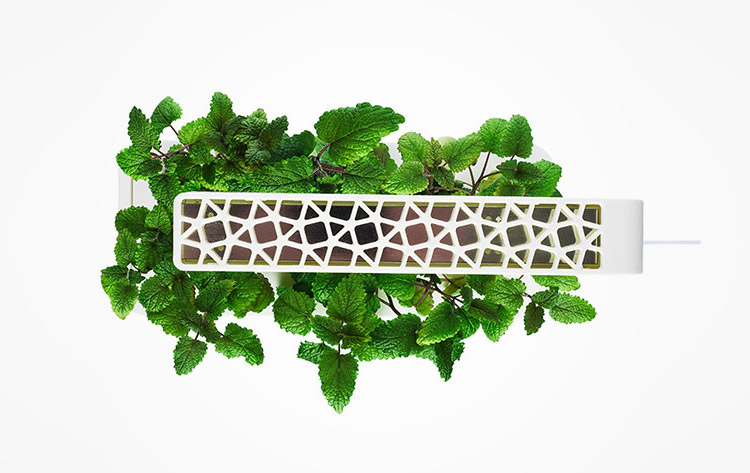 Subscribe To Our YouTube Channel