Sliding Double Barn Door Kit
By Ryan on 11/13/2015 6:01 AM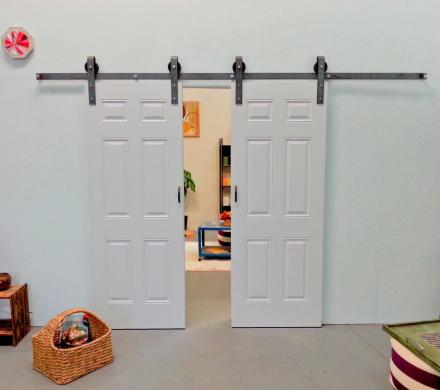 Can you think of something more satisfying than giving people a tour of your home and coming up to a set of dual sliding barn doors and sliding them open to reveal an entire new room like a boss. Well, I've never experienced this, but I can only assume it would be amazing. Although the only problem I see is when you get angry and want to slam the door, you have to slam them together which would just make them bounce off each other and open back up, thus making you look like a fool as everyone would them be able to see you crying on your bed. This sliding dual barn door kit is just that, a kit, so it gives you the tools to mount your doors and make them slide, but you'll have to provide your own doors.
Created by Etsy store Muller Designs, the Sliding Double Barn Door kit gives a rustic touch to your decor, and brings a brilliant mixture of style and functionality to your home. Muller Designs also offers a single sliding door kit variant that comes in a variety of different colors to choose from.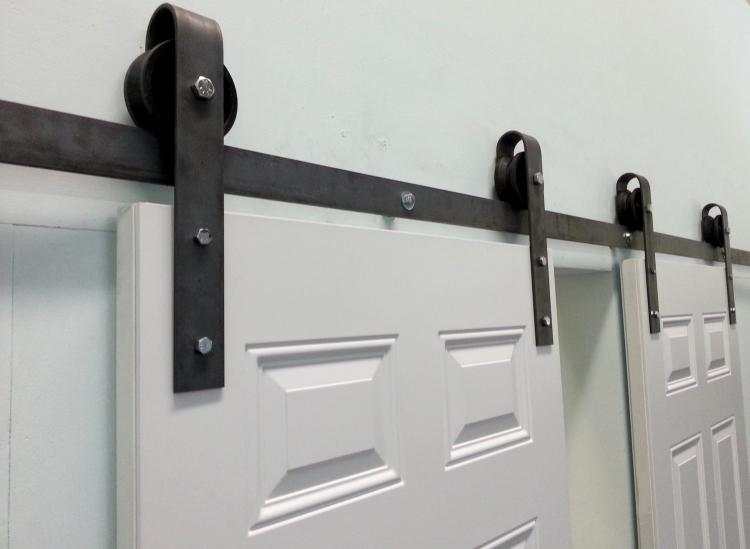 The sliding double barn door kit comes with 4 traps with wheels, 6 steel spacers, 6 hex lag screws, 2 track stops with bolts and washers, 8 bolts for attaching the straps through the door, 2 door guides, and a steel track that is variable in length depending on how long you need it, which has options between 6 feet all the way up to 14 feet in length. The weight limit for the barn doors is 300 lbs.