The Slegoon Is a Caged Snow Sled That Lets The Rider Roll and Continue If Tipped
By Ryan on 12/12/2022 3:41 PM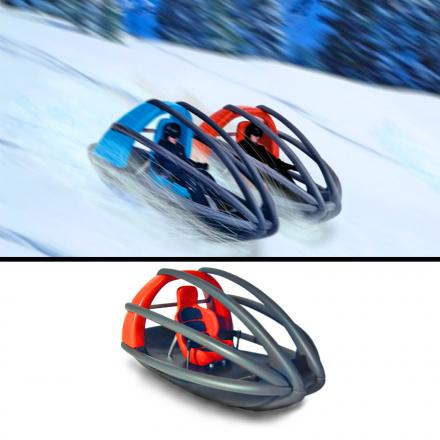 When I say I want to go sledding, I don't mean flying down a hill on a tiny saucer or some plastic sled that will most likely end with me in an emergency room. What I mean is, I want to go sledding in one of these incredible new fully caged sleds with it's own seat. It's called 'The Slegoon', and it's a futuristic snow sled design that may just get me to go outside in the winter.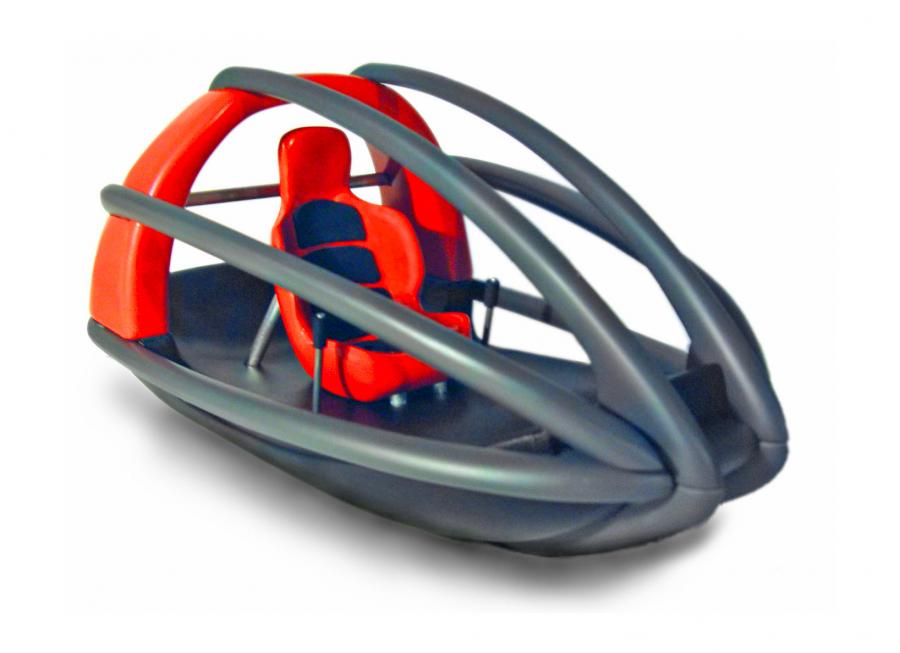 This innovative snow sled is fully-enclosed and features a cage around the rider to prevent serious injury while sliding down the slopes. Not only that, but it's also got a comfy seat inside for the rider to sit on along with two handles next to the seat to help you steer the snow sled while it's zooming down the hill.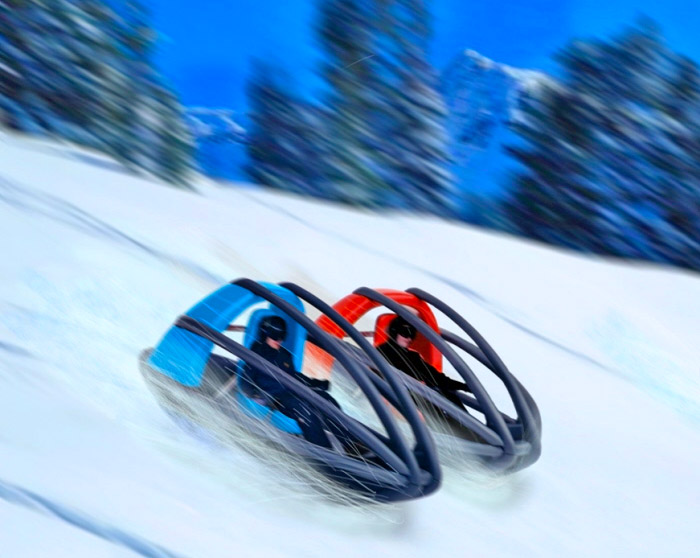 The Slegoon is made from high-strength, lightweight materials and is designed to be highly maneuverable on the snow using the handlebars next to the seat.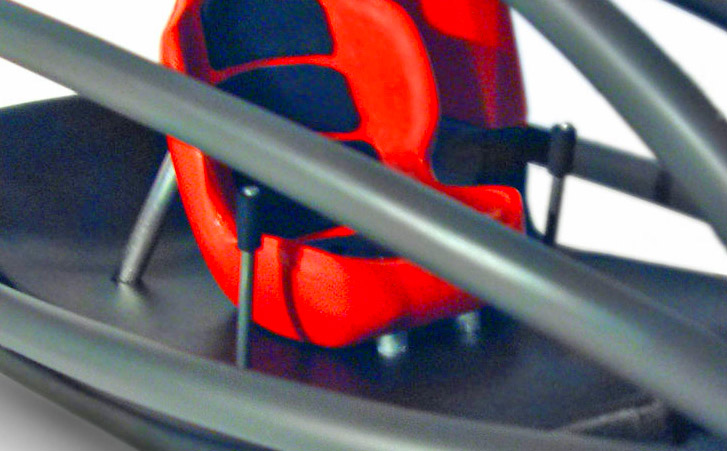 The design on this caged high-speed snow sled has some sort of retro-future look and is some sort of mix of what you'd find in a 70's-era Batman episode combined with Tron!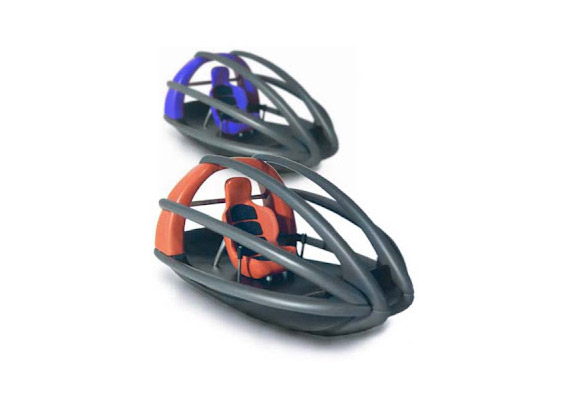 One of the standout features of the Slegoon is its cage, which completely encloses the rider and provides added protection against impacts and falls. The unique cage design on the sled allows the rider to continue riding if they flip over while remaining completely unscathed as they're strapped into the seat.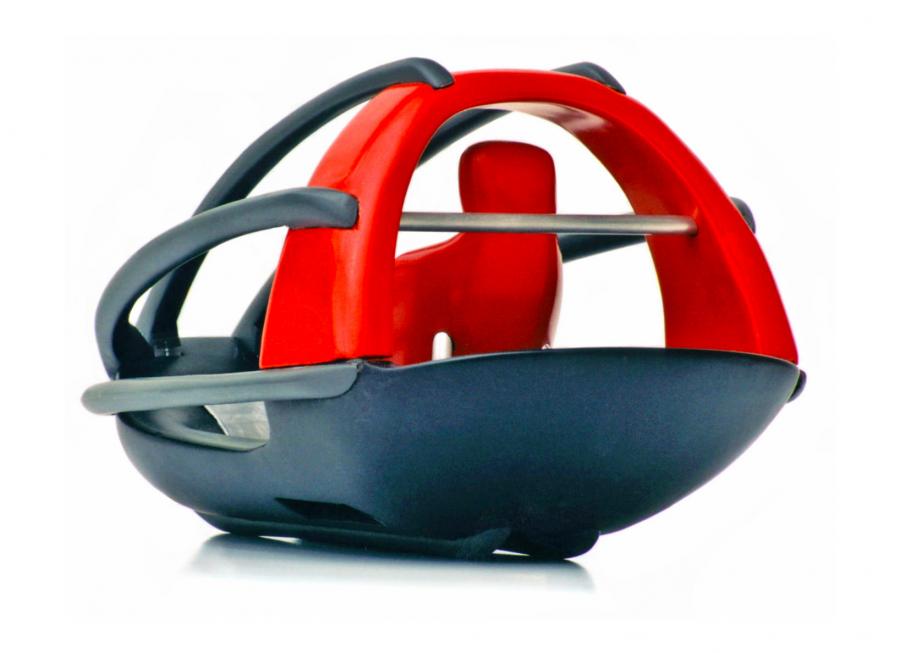 Now, you and your buddy can race down the mountain/hill in different color combo Slegoons, just like you'd probably find in a 80's mountain skiing movie.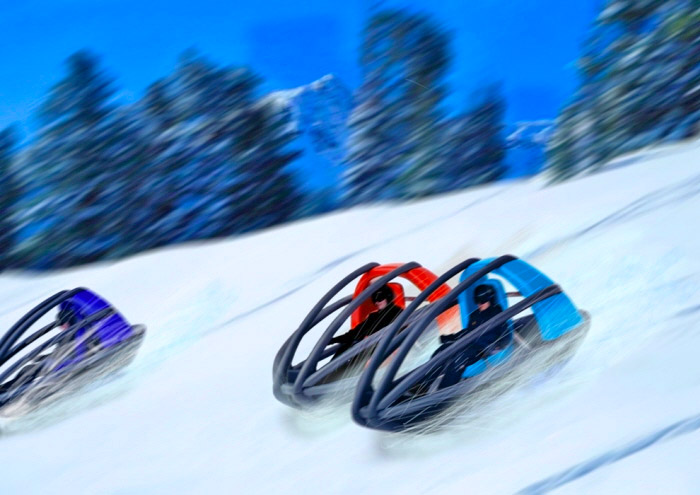 Designed by a U.K. based designer named Spike Reid, and it actually won first prize in the UK IOM3 Design Innovation in Plastics competition back in 2003. Tough unfortunately, the unique sled design remains a concept until someone with some large sums of money brings this beauty to fruition.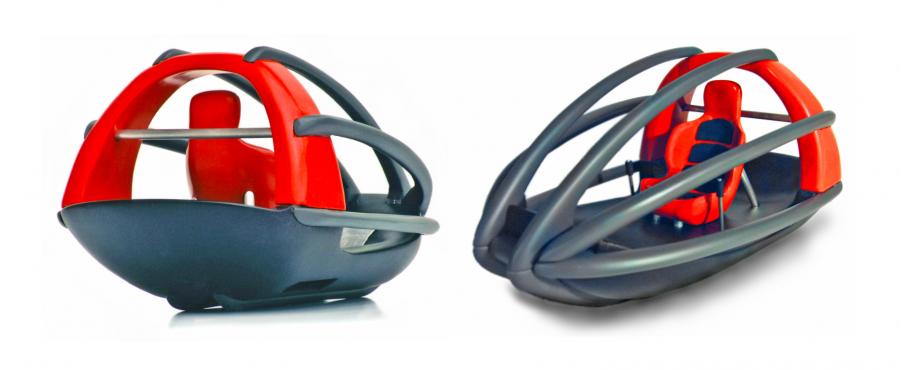 Overall, the Slegoon is a unique and innovative concept that could provide an added level of safety and protection for snow sledders looking to tackle the slopes in a new and exciting way.