Slate Mobile AirDesk
By Ryan on 12/05/2013 3:35 AM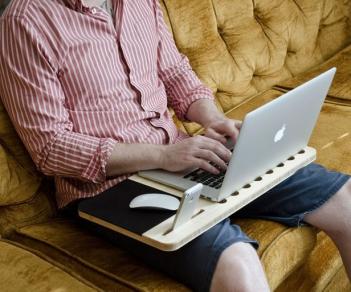 The Slate Mobile AirDesk is basically a desk that sits right in your lap, and is perfect for people who work on couches, recliners, or toilets. If you are ever in a situation where you need to work on your laptop, but don't want to set it on your lap because then your balls get too hot, and don't have a table in front of you, the AirDesk is for you. The AirDesk is a large slate that will hold your laptop, give you a nice padded area to use your mose, and even has an area to stand and hold your iPad, iPhone, or tablet.
The Slate Mobile AirDesk is beautifully designed using slabs cut from a block of pure, premium bamboo, comes in white, gray, or black, has holes in the slab to give ventilation to your laptop, and has options for right handers and left handers.
The Slate Mobile AirDesk is currently in a funding phase on Kickstarter, so go reserve yours now, and be sure to check out the AirDesk in action via the video below.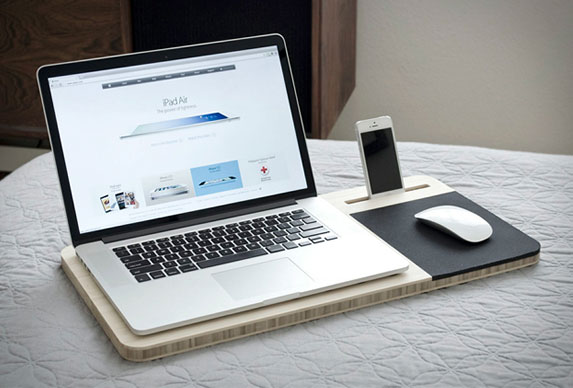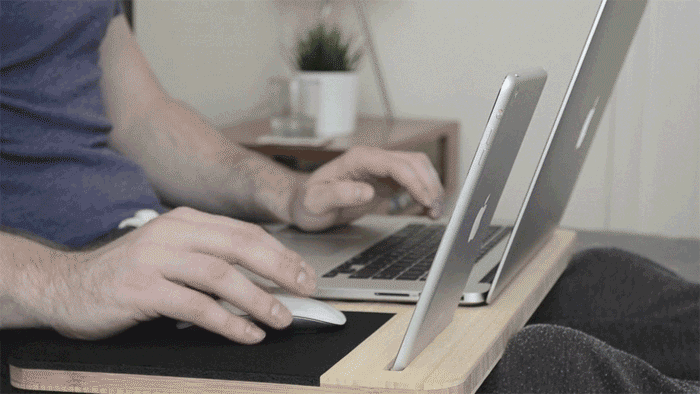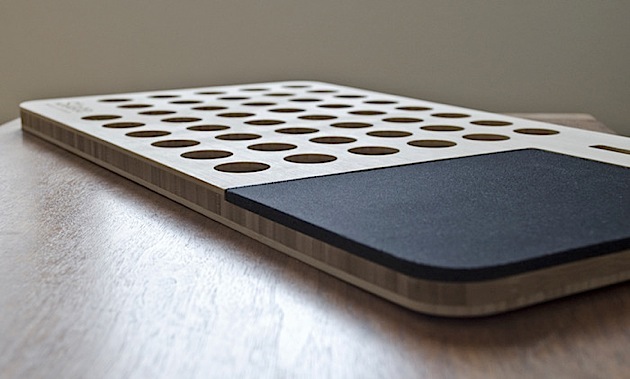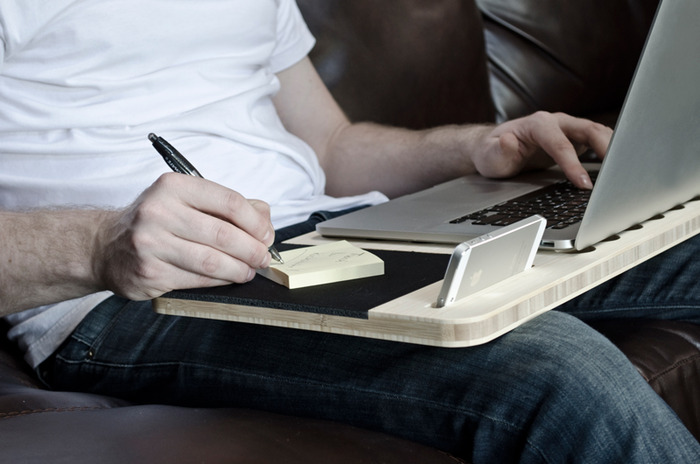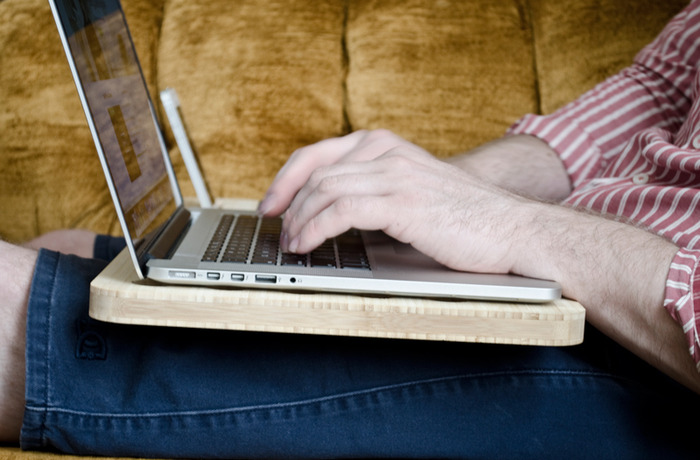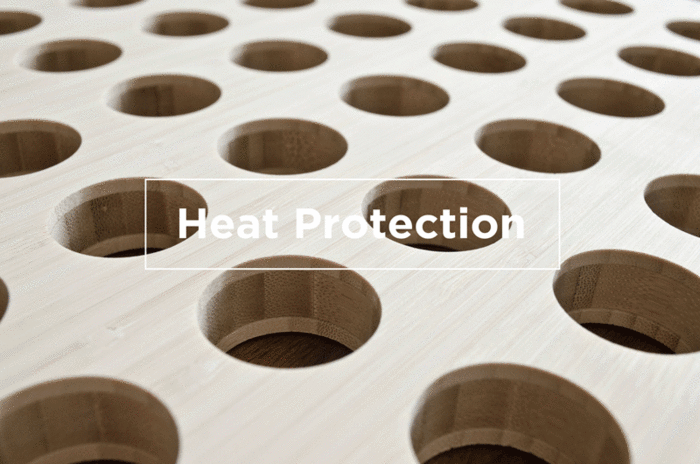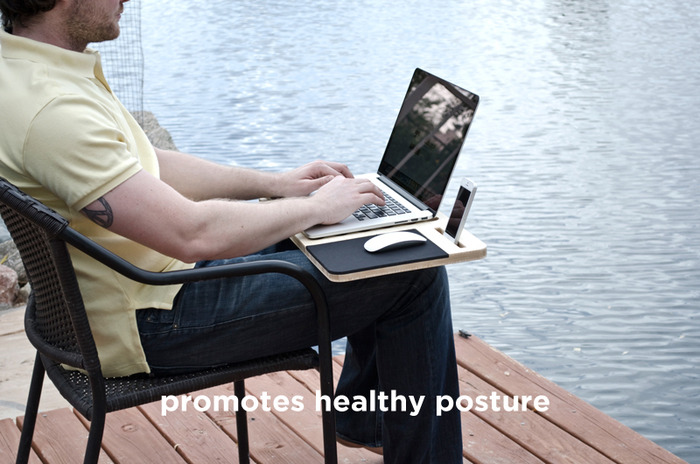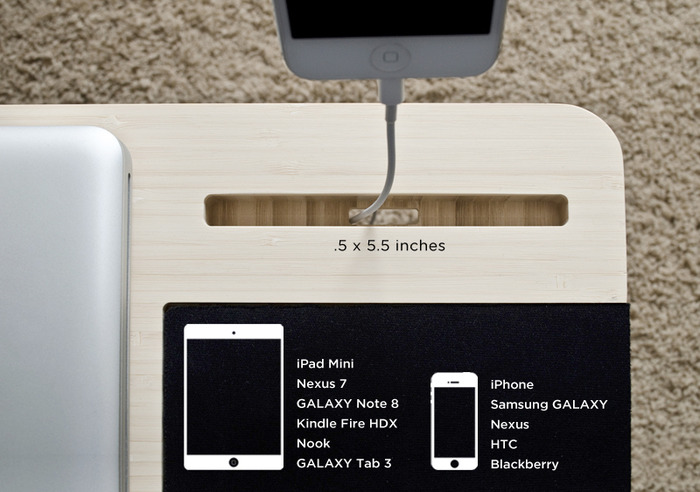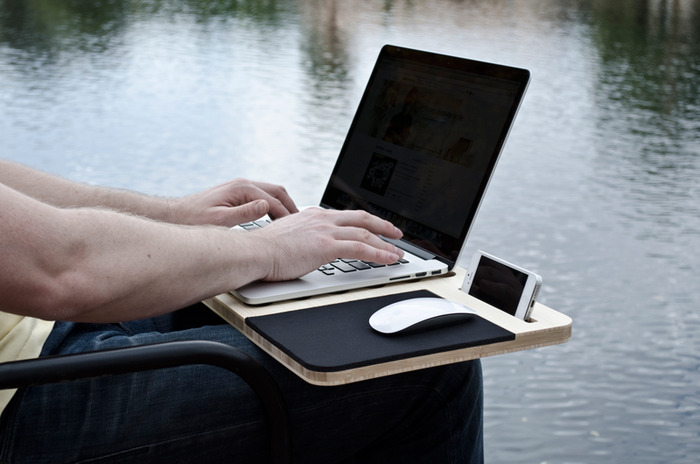 Subscribe To Our YouTube Channel