These Skull Shaped Drinking Glasses Will Make For The Ultimate Halloween Cocktail
By Ryan on 09/03/2020 9:31 AM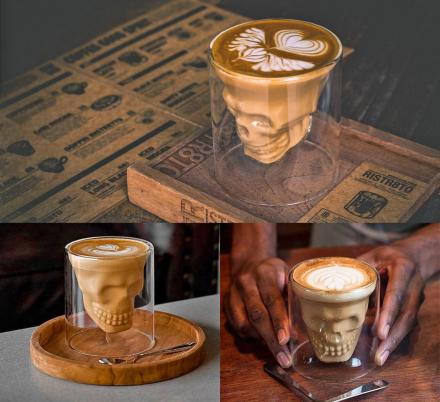 You may recall the mermaid tail cocktail glasses that we featured in the past, well now there's a similarly designed glass that's made to look like a human skull! It's called the Double Layer Design Skull Whiskey Glass, and it's a perfect way to sip down your favorite beverage throughout the whole month of October all the way through Halloween. The double-walled design of the skull glass allows you to put in hot or cold beverages without your hands getting too hot or cold from the liquid.
The skull shaped drinking glass comes in two different sizes, including a smaller 2.5 oz version that's better used as a larger shot glass or a whiskey glass, whereas the larger 8.5 oz version can be used to drink coffees, teas, cappuccinos, cocktails, wine, and other larger drinks.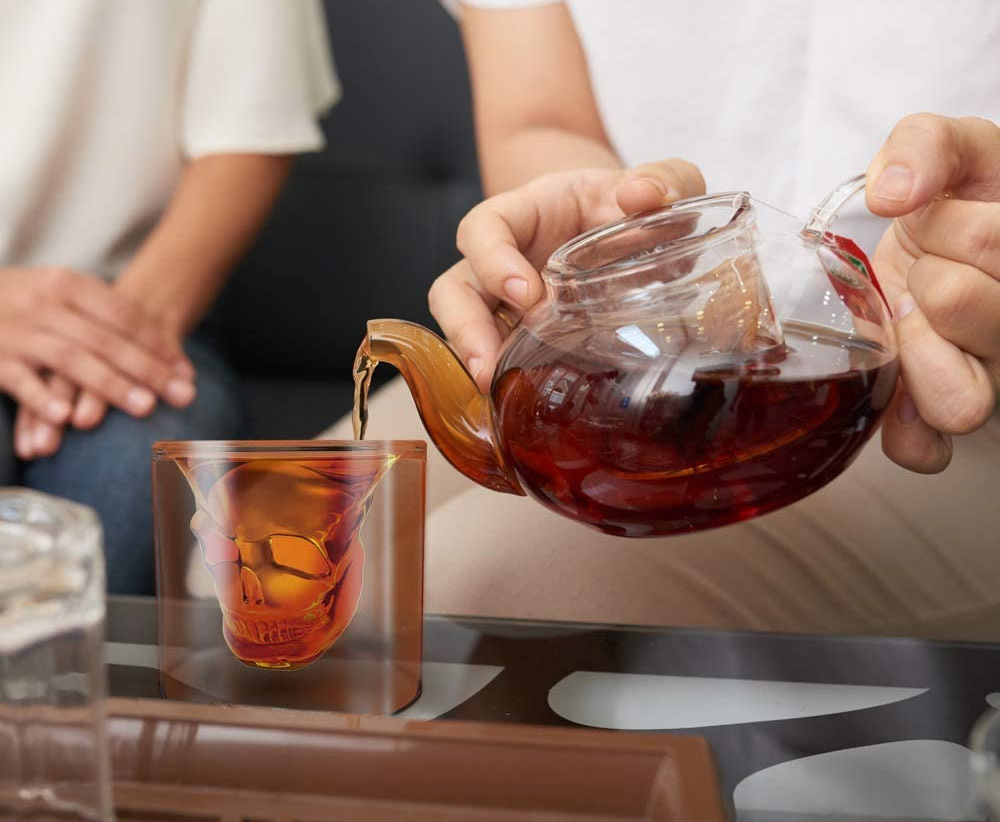 A perfect addition to any Halloween party, and will certainly be an instant conversation starter for anyone who sees you drinking from it. the unique skull shaped cocktail glasses are sold individually, and the larger skull glass measures 3.5 inches in diameter x 4 inches tall, whereas the smaller skull glass measures 2.8 inches in diameter x 2.8 inches tall.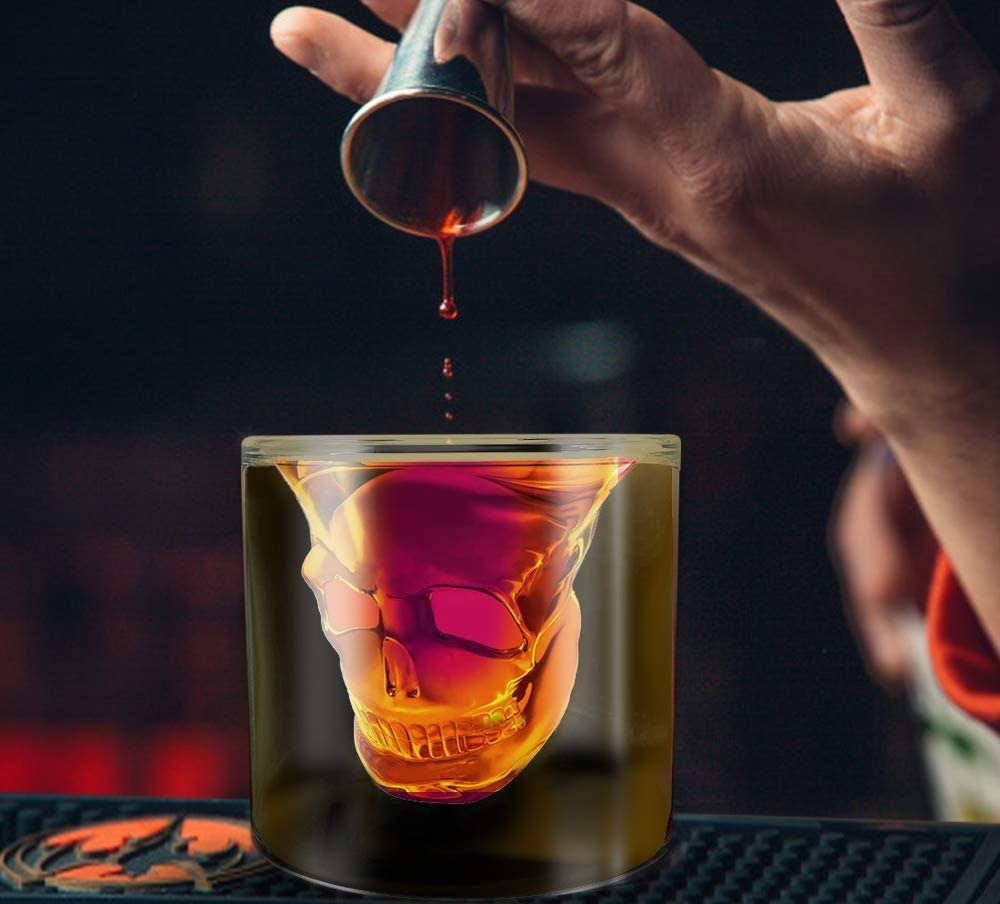 The skull shaped coffee glass is made from high-quality borosilicate green glass, which helps prevent any kind of thermal shock from cracking the glass when hot or cold liquids are added to the cup. The unique Halloween whiskey glass comes with a strong resistance to corrosion, acid, and alkali and will never affect the taste of the beverage inside the glass.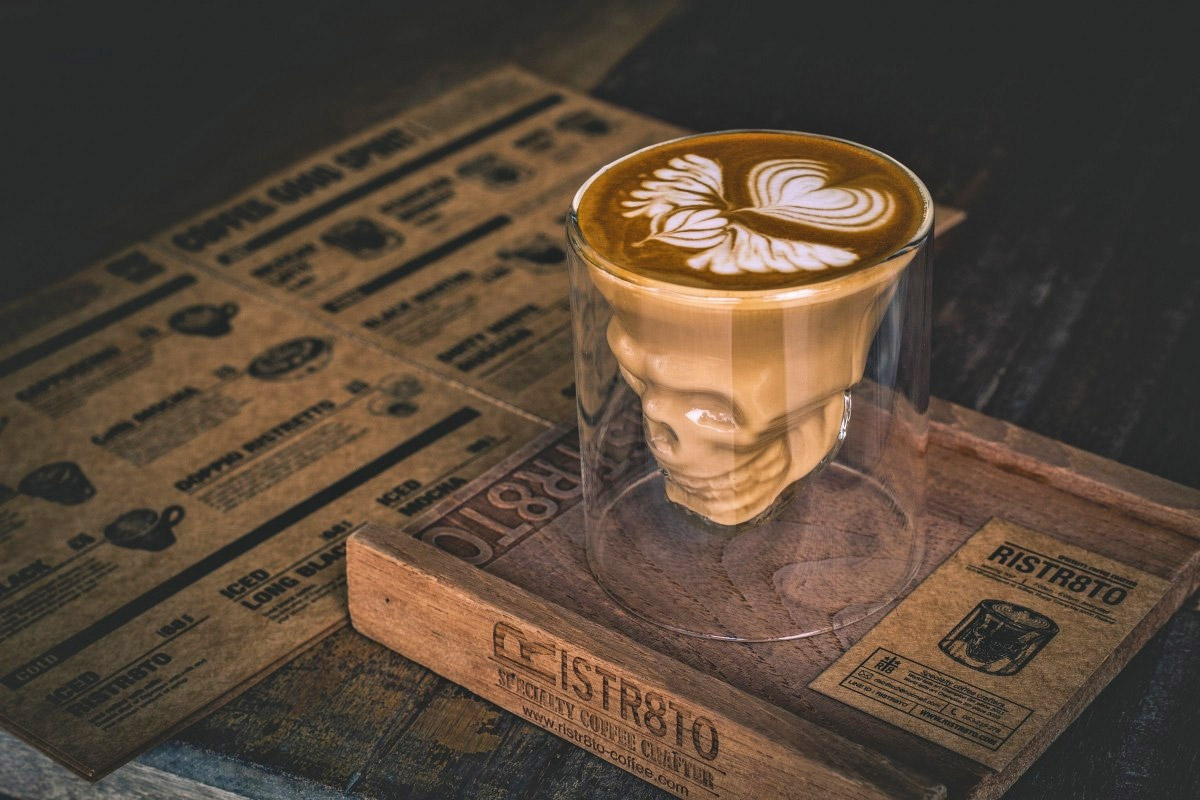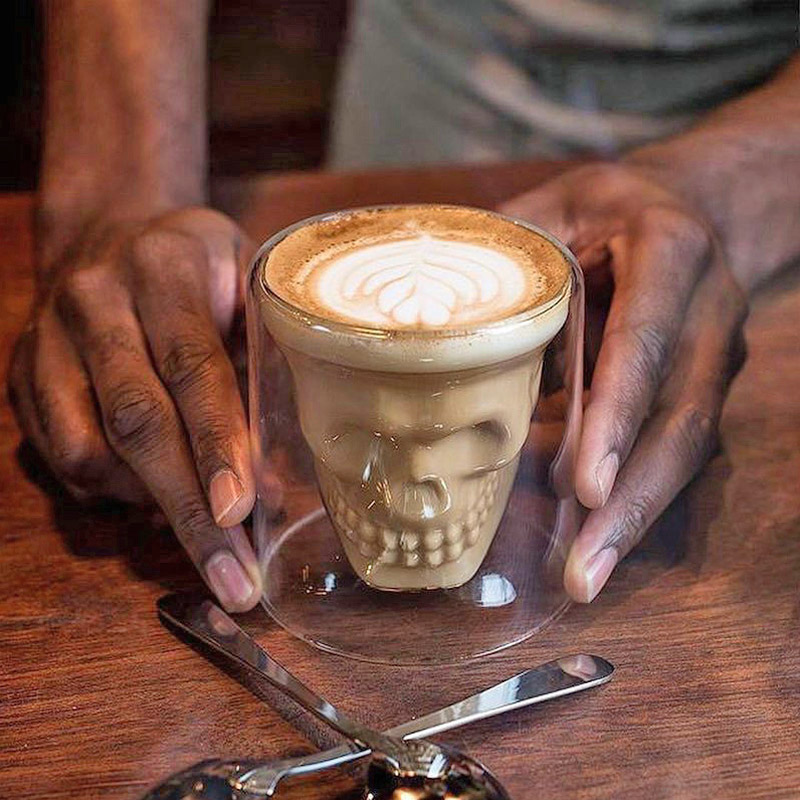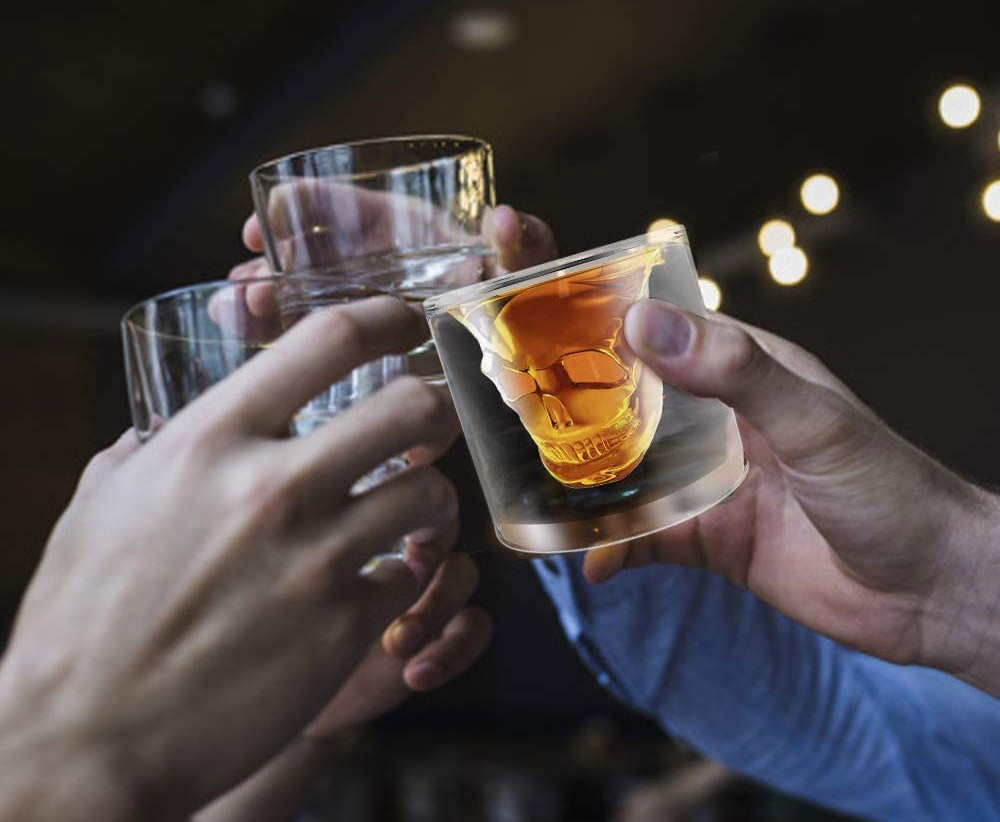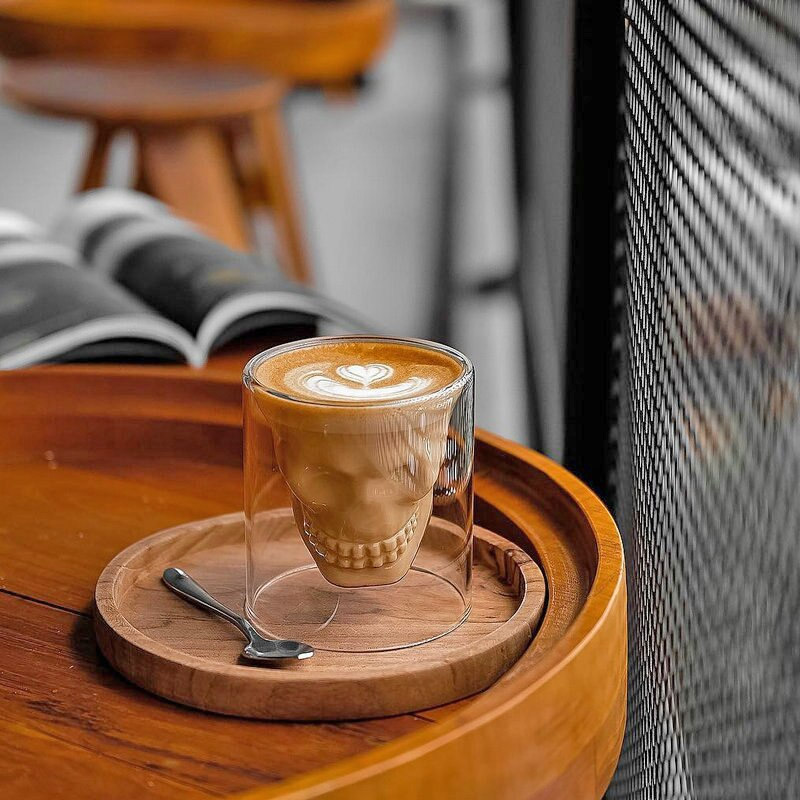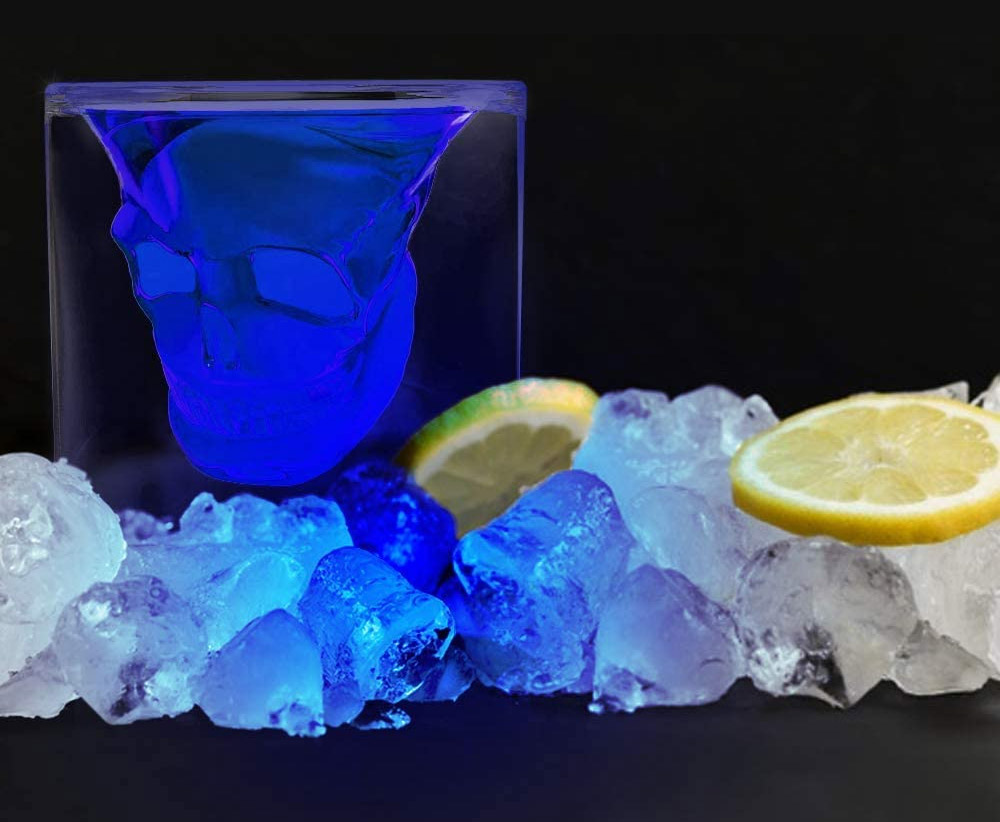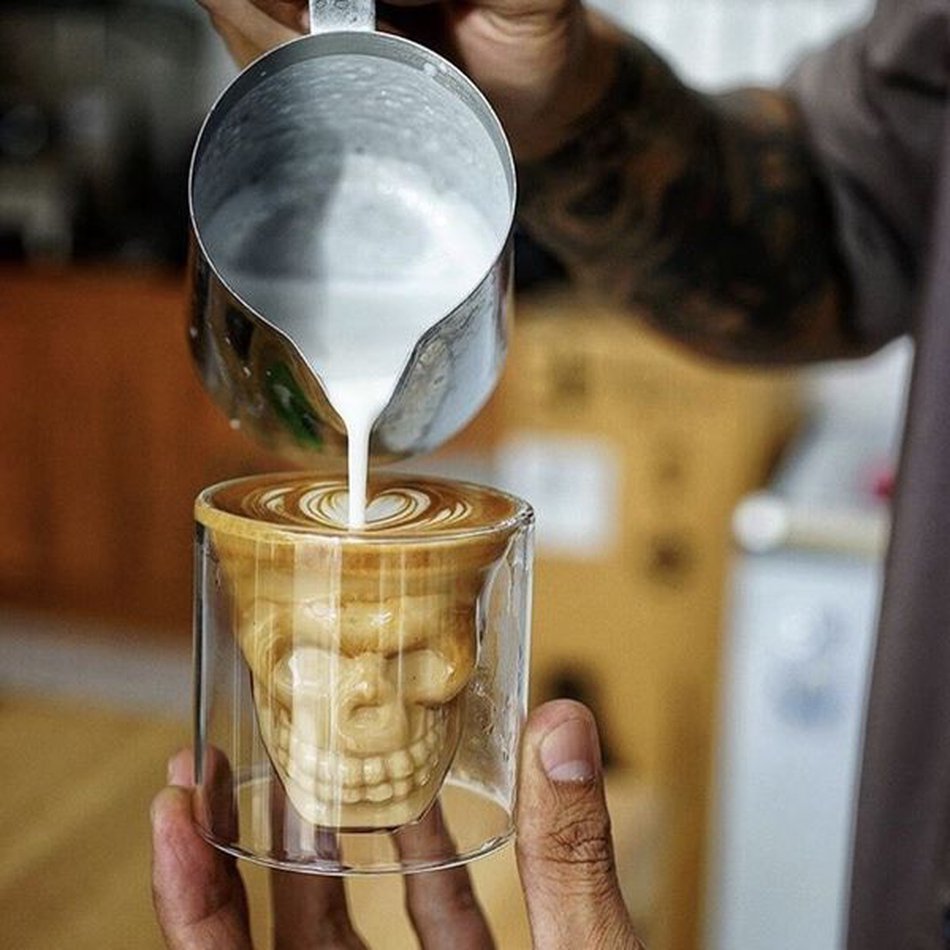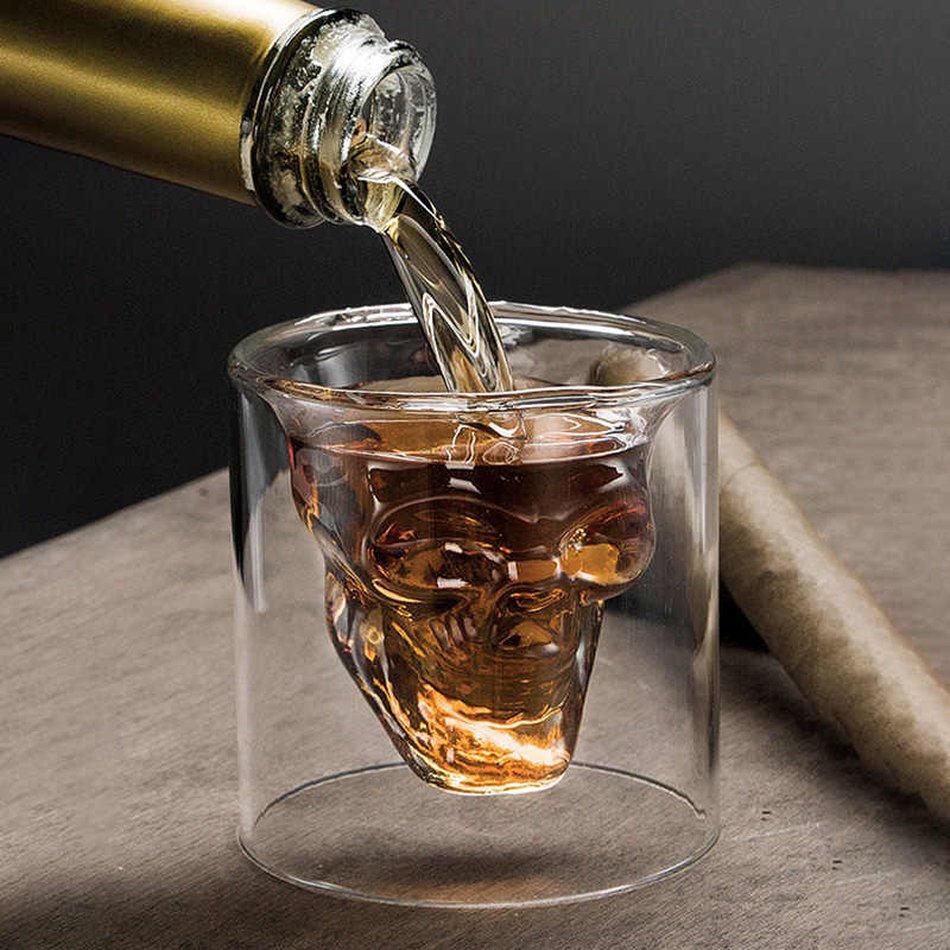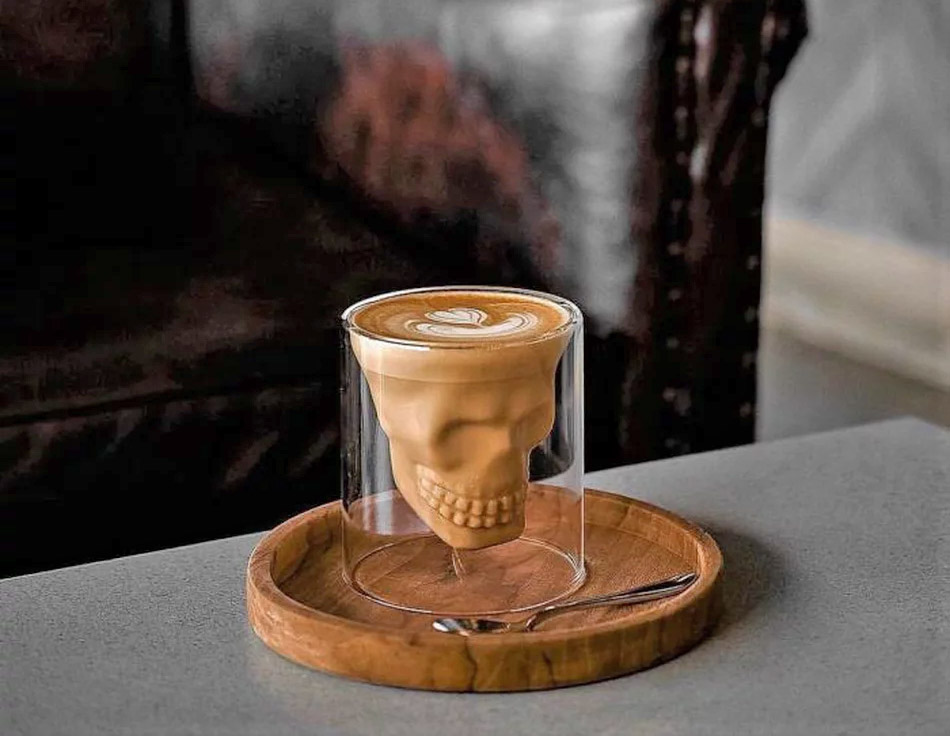 Be sure to also check out the skull decanter as well!