Phantom Skull Liquor Decanter
By Ryan on 07/13/2016 5:59 AM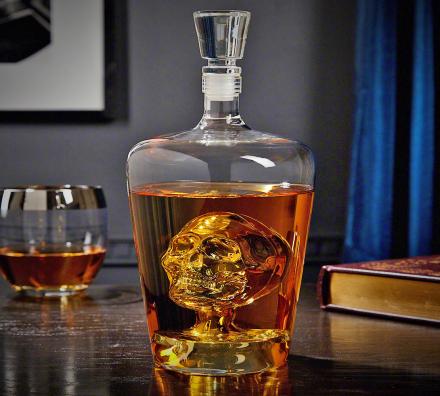 Similar to how the basement of a serial killer would most likely be filled with shrunken heads in jars and deformed human appendages stuffed into containers, this liquor decanter has a mini skull inside of it. A perfect way to display your bad-ass attitude towards life and your dismay for society, the skull decanter will surely add an eerie feel to your home or office.
Although you'll be able to hold substantially less alcohol with a giant skull taking up most of the room inside, the skull liquor decanter will hold in the flavor and aroma of your most elegant of scotch. The skull decanter makes for a perfect Halloween decoration, is crafted from solid glass, and comes with a glass stopper with a rubber base to hold in all the freshness of your booze.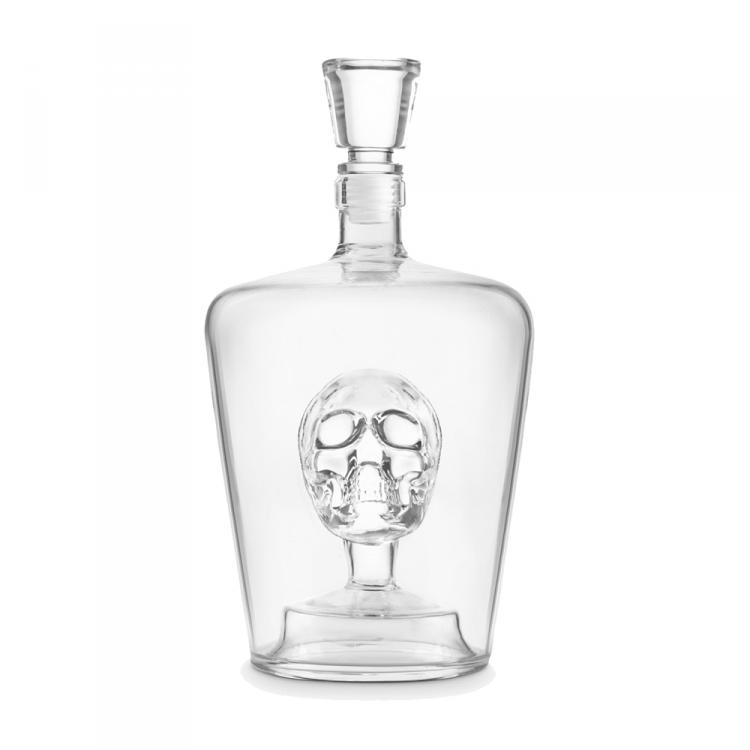 The classy liquor decanter with a skull inside can hold 33 oz of your favorite booze, and stands 10.5 inches tall.