Skull And Spine Beer Bong - Spinal Cord Beer Bong Tube
By Ryan on 10/11/2019 1:18 PM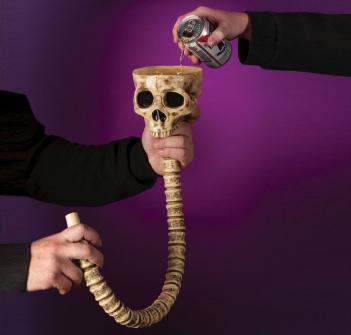 It's time for Halloween, and what better way to celebrate than to do a beer bong via someones skull and spine. The skull and spine beer bong is a device to get you inebriated as fast as possible, just fill up the skull with beer, and it will funnel down the spine into your mouth and down your gullet, into your bloodstream, then back out the mouth, into the toilet, and into the sewer system all within a few hours.
Perfect to use alongside your skull shaped chair, the skull and spine beer bong is really the only proper way to bong a beer in the month of October. If your using a beer bong in a month other than October, you should really be using a Flabongo, a beer bat chugger, or perhaps this 6-person beer bong.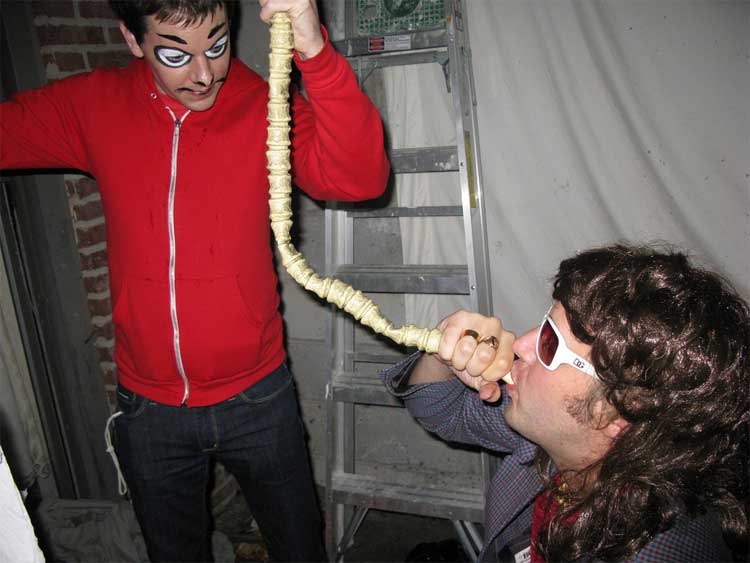 Surely giving a new meaning to the word skulling a beer, the skull and spinal cord beer bong consists of a plastic skull with a hallow skull attached to it. In the middle of the spine is a spot where you can easily kink the cord until you're ready to take down the beer. When you're ready just unkink the spinal cord and the beer will flow down the rest of the tube and into your mouth.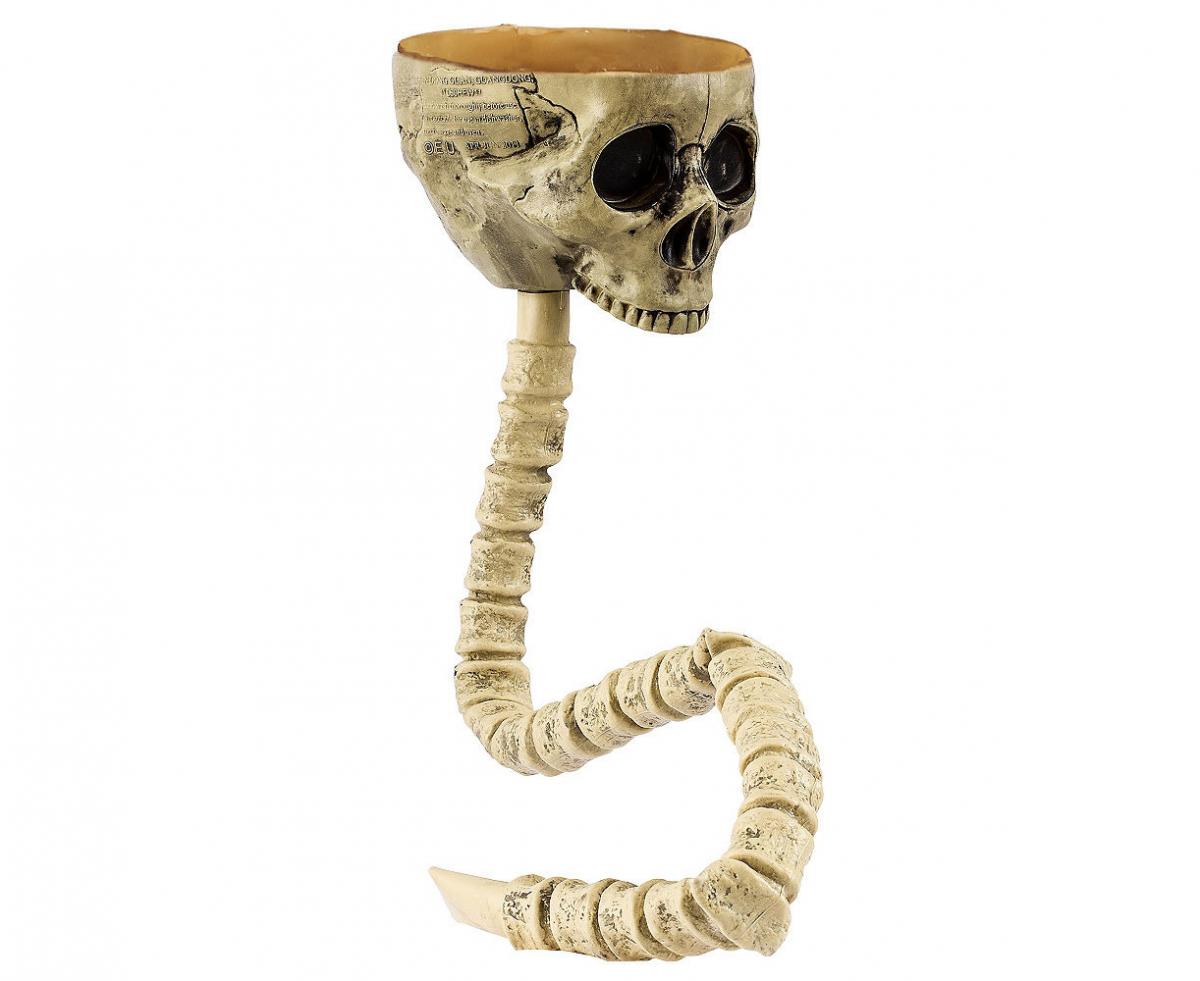 The skull and spine beer bong includes one skull shaped beverage dispenser, is made from polystyrene, measures 33 inches long, is recommended to hand wash, and is a great tool to bring to this years Halloween party.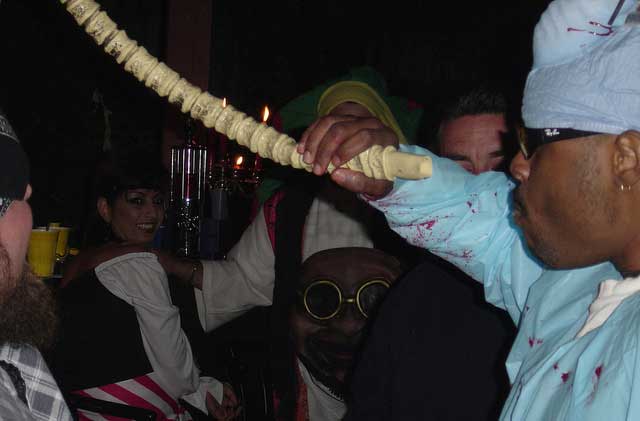 Check out the funny skull and spine Halloween beer bong in action via the video below.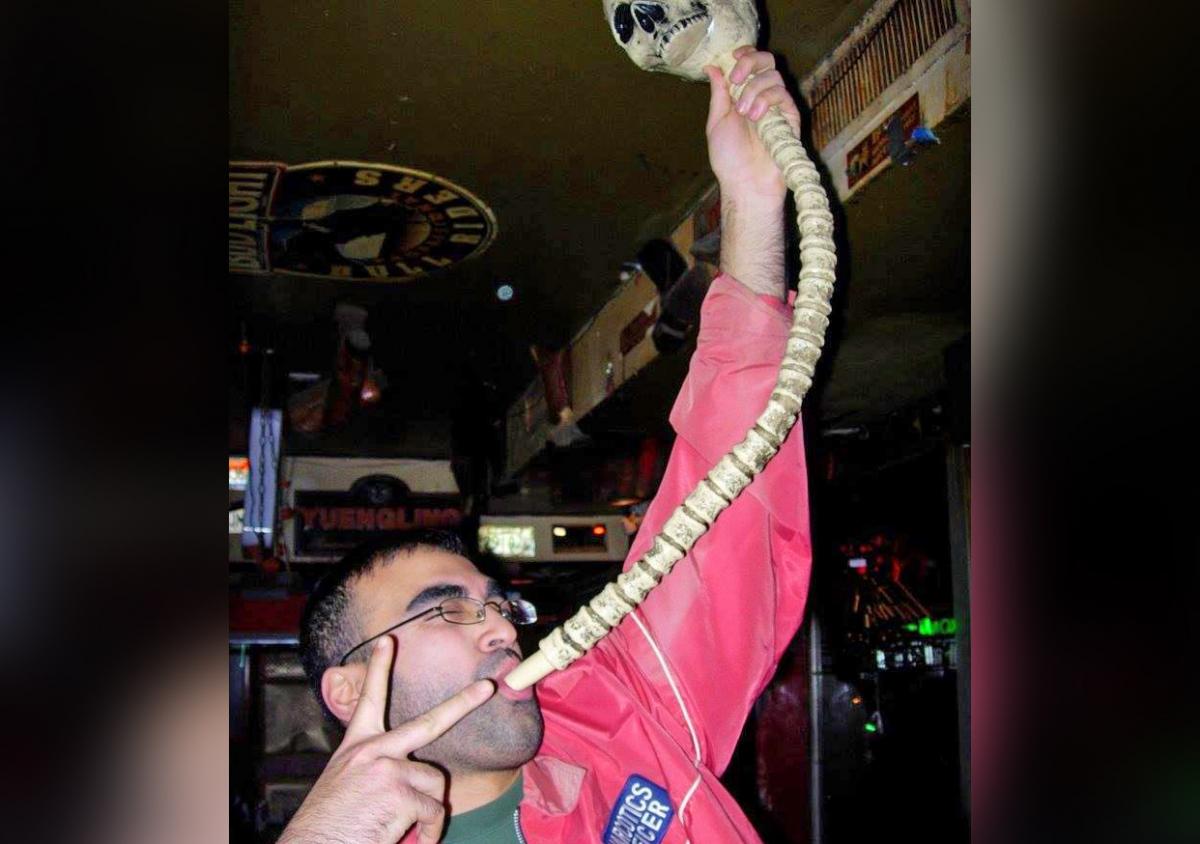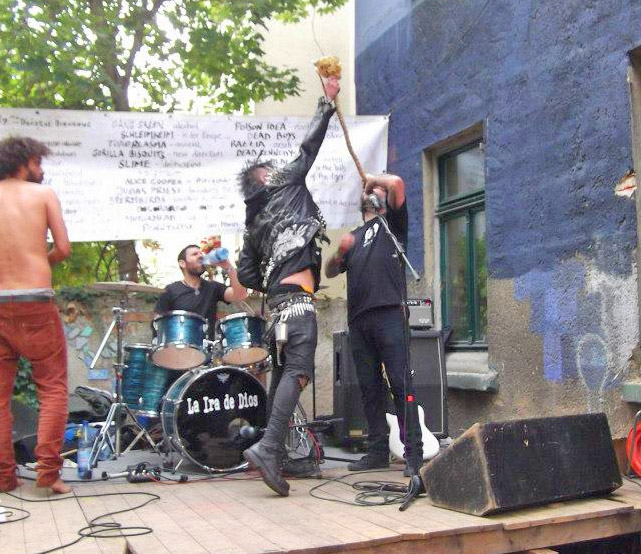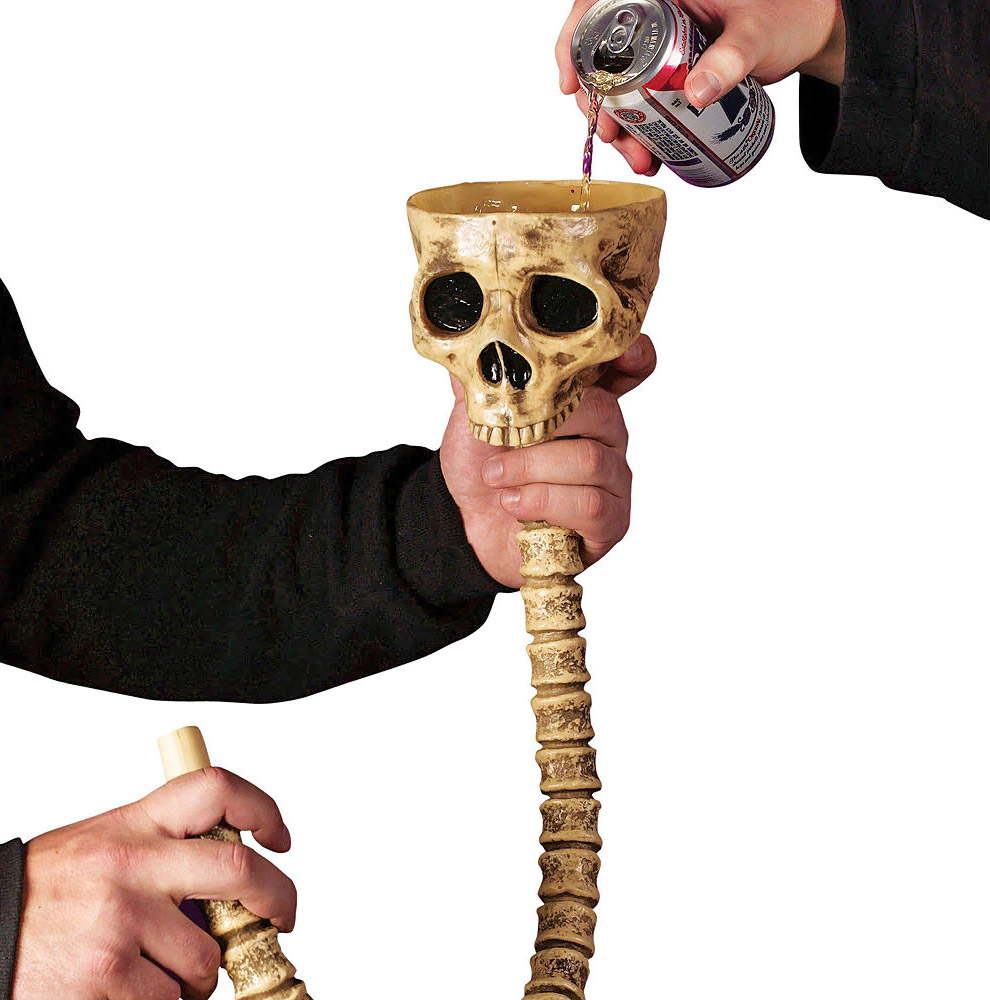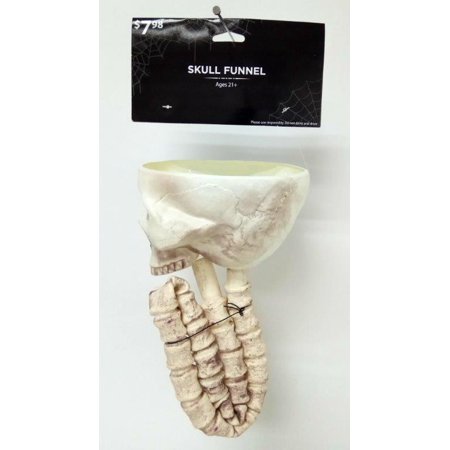 Subscribe To Our YouTube Channel