Flabongo: A Pink Flamingo Beer Bong
By Ryan on 08/19/2016 3:01 AM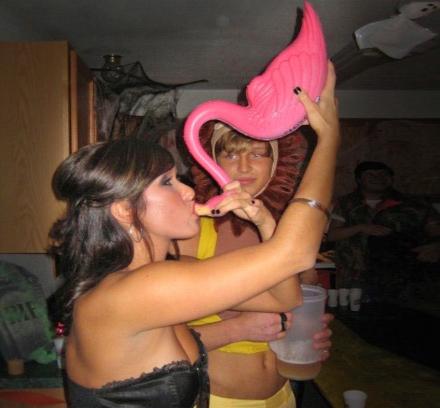 In this weeks "Apparently This Is a Thing", we have the Flabongo, which is essentially a pink flamingo made into a beer bong. Simply dump the beer into the hole made into the flamingo's rear-end, wrap your lips around its beak, tip it up, and the beer will make its way down the long and winding neck. A perfect way to celebrate a birthday, graduation, or really just waking up for the day, the flamingo beer bong, known as the Flabongo has made its way and gained a weird popularity in colleges across the country.
Recently rated the best college drinking innovation by Playboy magazine, the Flabongo is making the standard funneled beer bong obsolete with its weirdness and fabulous pink colors.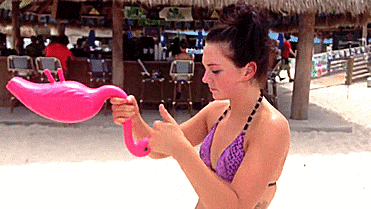 Credit: https://youtu.be/PPrDyZlzEYQ
You can buy the pink flamingo beer bongs individually, in a set of 2, a pack of 6, or even a flock of 10, or if you're really getting into this you can get them customized with whatever you want on them. Why not make them gifts for your wedding party or bachelor/bachelorette party?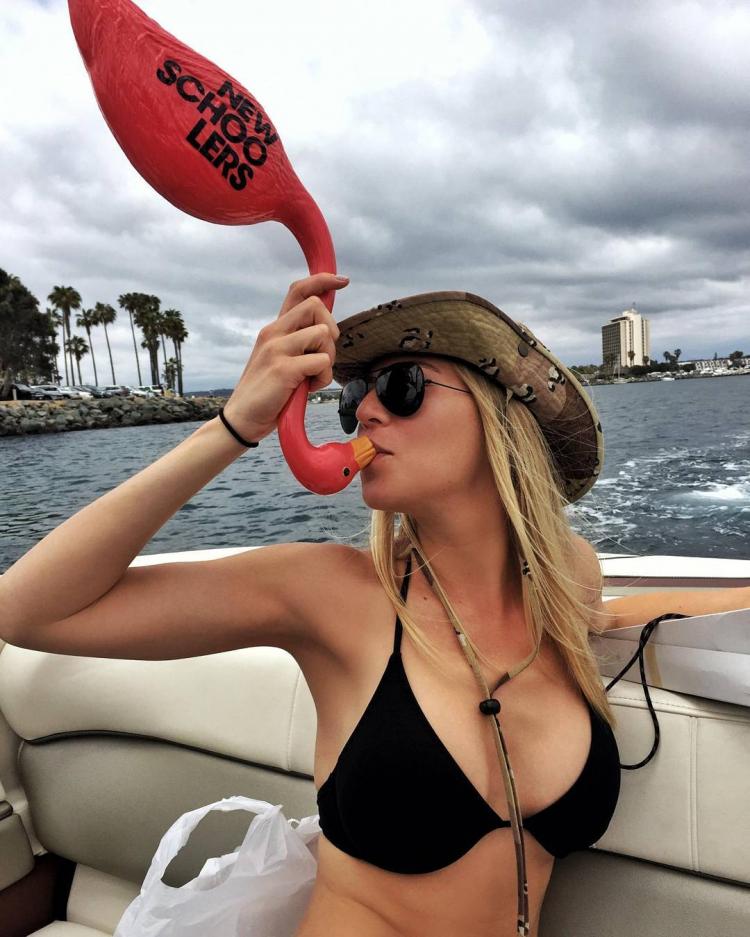 Credit: https://www.instagram.com/newschoolers/
Check out the Flabongo pink flamingo beer bong in action via the video below.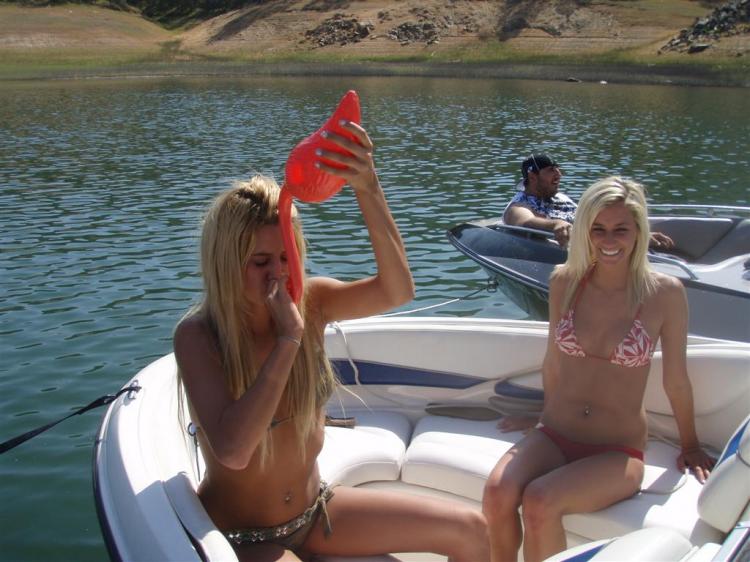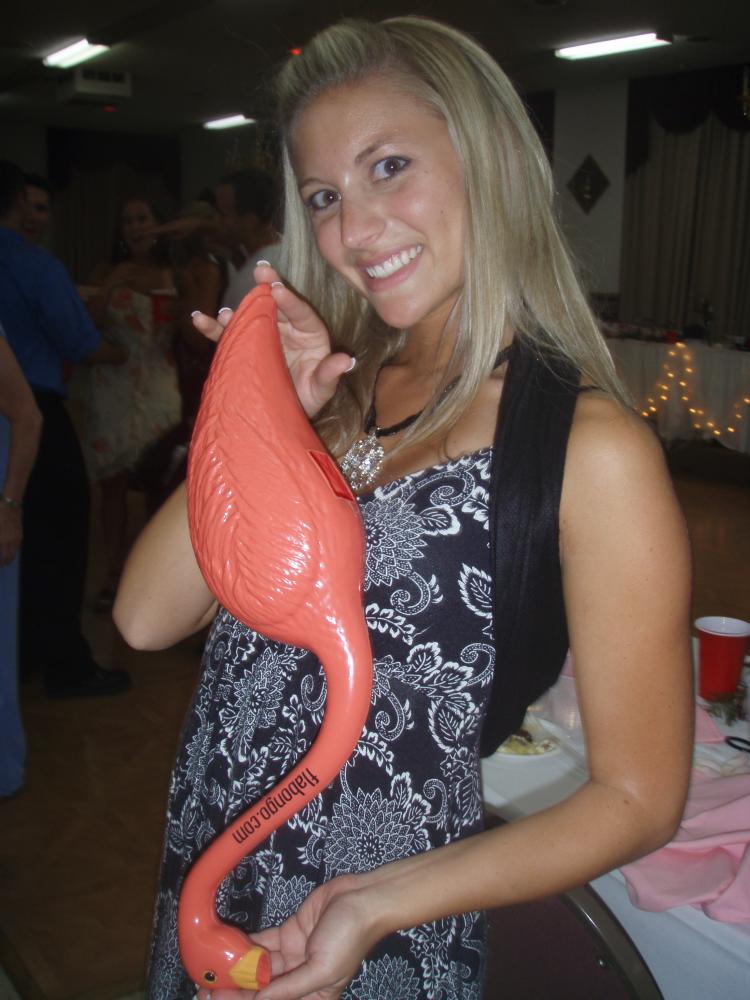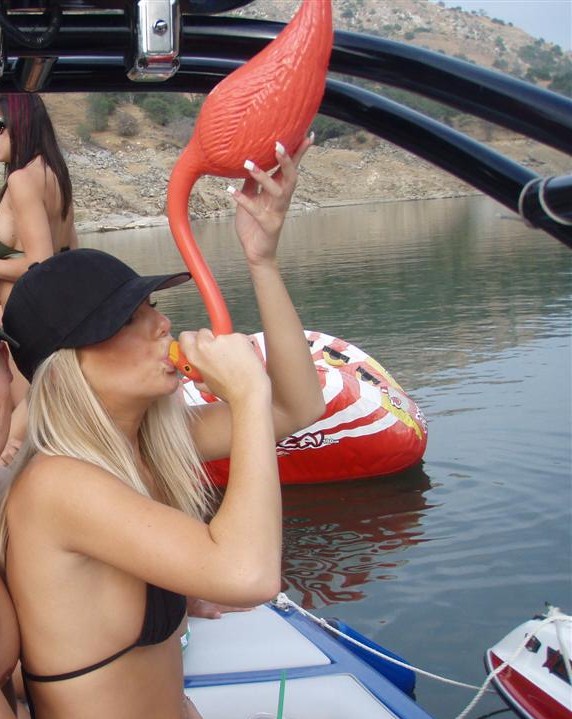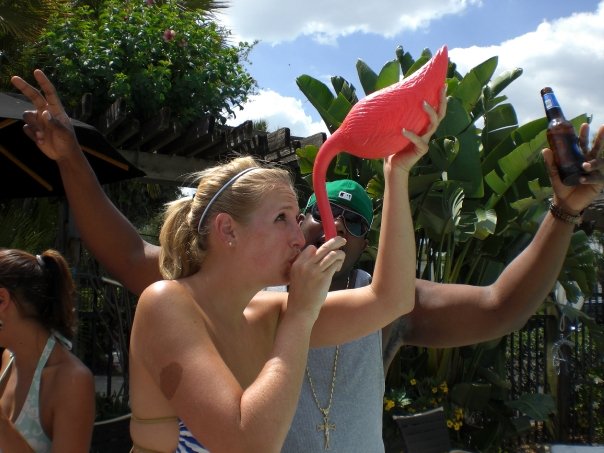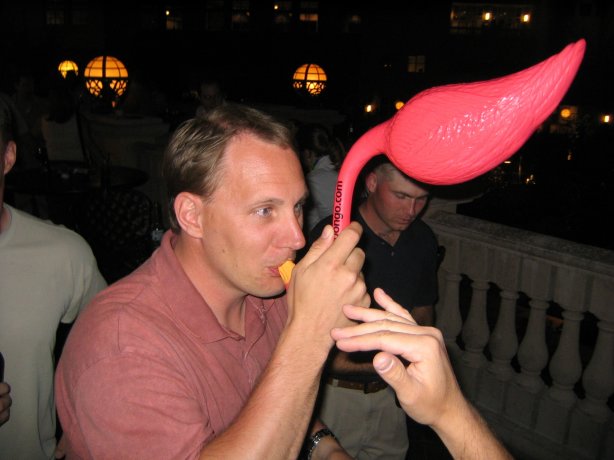 Subscribe To Our YouTube Channel