Skrub Helps You Quickly and Safely Clean Your Knives
By Ryan on 01/18/2017 11:09 AM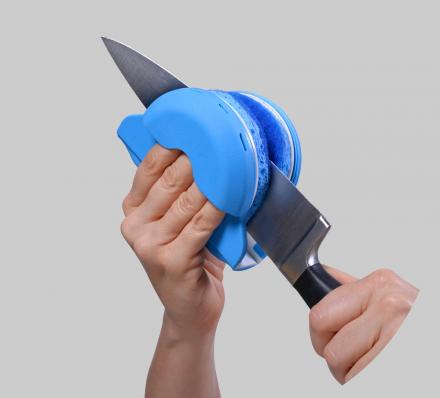 How many times have you sliced your hand open while attempting to clean some caked on gunk on the side of your knife. Me personally, never, but I can only assume this happens quite frequently. Washing knives is dangerous work, so why not make it easy on yourself and make sure your hand and fingers are protected while doing so.
The Skrub is a knife cleaner that lets you hold and press onto the sides of each knife you clean without having to worry about slicing your hand open. The knife sponge folds over in the center to wrap around the knife, while keeping your hands and fingers on the outside at all times.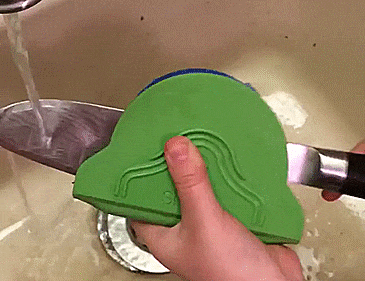 With a regular sponge, there's always the possibility that the knife can slice right through it and get to your hands or fingers. With the Skrub knife cleaner your hand is always protected behind a thick, durable, cut resistant frame.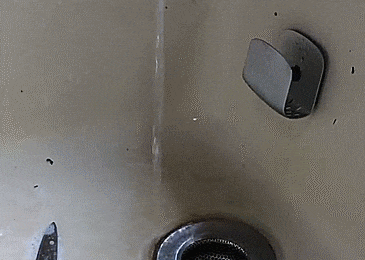 The Skrub knife holder even has a little pocket for your finger to go into, so that there's no possible way the knife blade can get to them. The sponge comes with a cleaning pad on each side of the cleaner, which are replaceable when they get worn down or too dirty.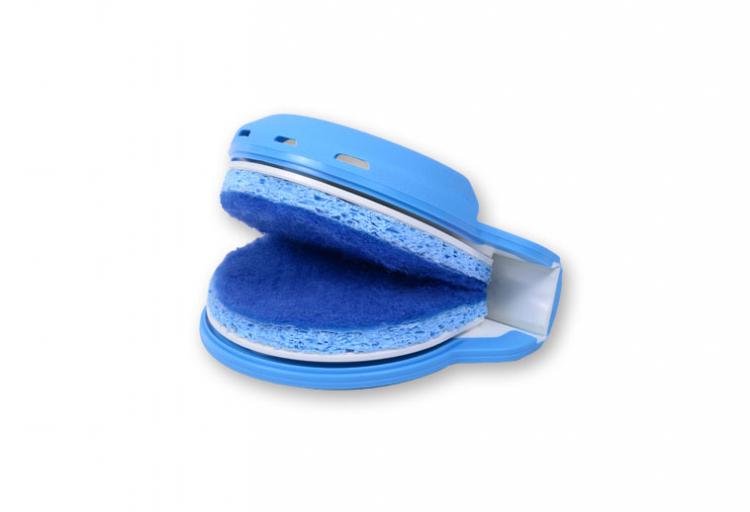 The Skrub knife cleaner is made with a comfortable non-slip textured grip, comes in a few different colors to choose from, and is dishwasher safe.