These Longboared Wheel Shields Prevent Wheel Bite and Water Splashing
By Ryan on 11/19/2015 2:01 AM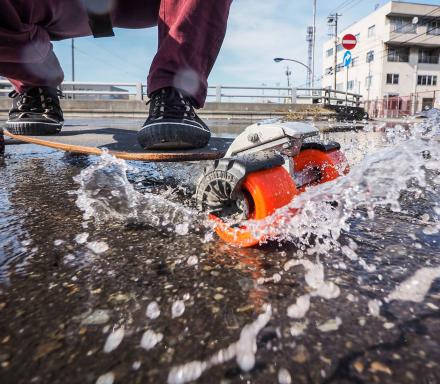 Longboard wheel shields are little protector shields that attach to each wheel on your skateboard or longboard. For one, the wheel shields will prevent water from splashing up onto your legs and back when you go through a puddle or happen to be riding in the rain, will prevent you from encountering wheel bite when your board bends too far and comes into contact with your wheels, thus making you eat shit, and will also give your bearings on your board a longer life by preventing water from entering the bearing and getting rust. Not only that but you can also do extra sweet tricks by actually placing your feet onto your wheels, as the wheel shields can support your weight without making contact with the wheels.
The wheels shields are compatible with pretty much any type of longboard by attaching to the end of each truck axle. The shields are mounted using a custom nut setup to ensure they stay firmly in place on your board. Almost all trucks are compatible with the custom nuts except Churchill RKPs, which have a non-standard thread count on the axle. The wheel shields come in a set of 4 shields, will give your board an extra 1 lb of weight, and are made from aircraft aluminum because of its amazing strength and lightweight properties.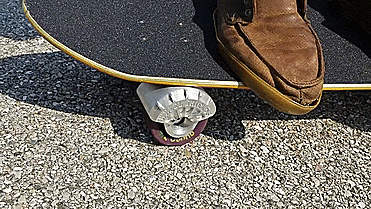 The longboard wheel shields come with 4 to a pack, come in a variety of different colors to choose from, includes 1 custom skate tool, 16 nuts and 4 spacers, and each wheel shield can support up to 1,500 lbs of weight on top of it. Check out the longboard wheel shields in action via the video below.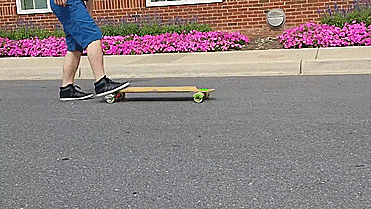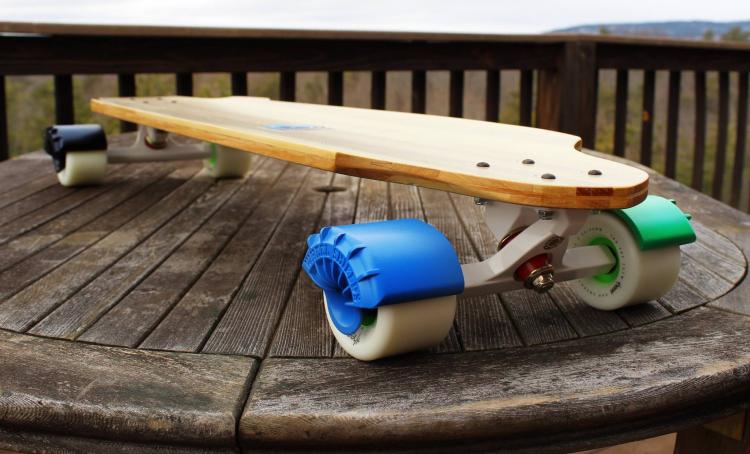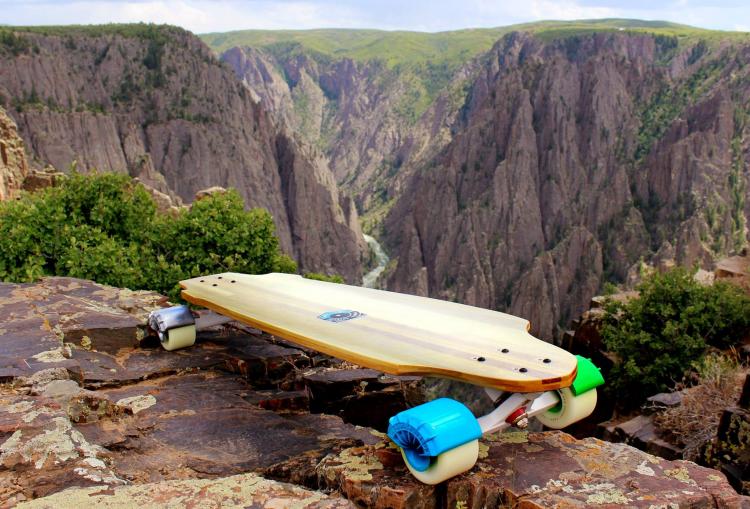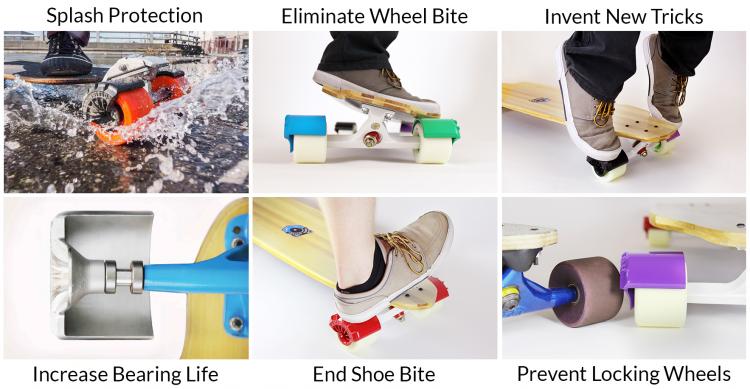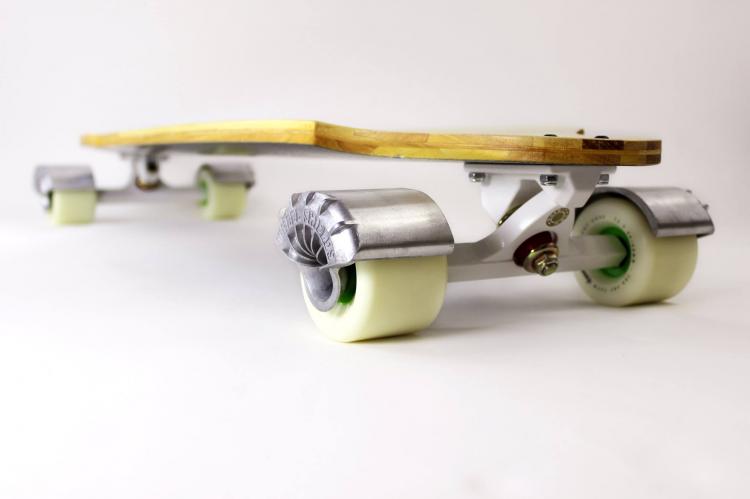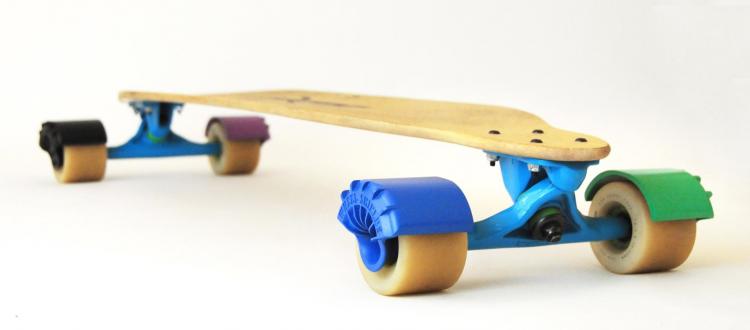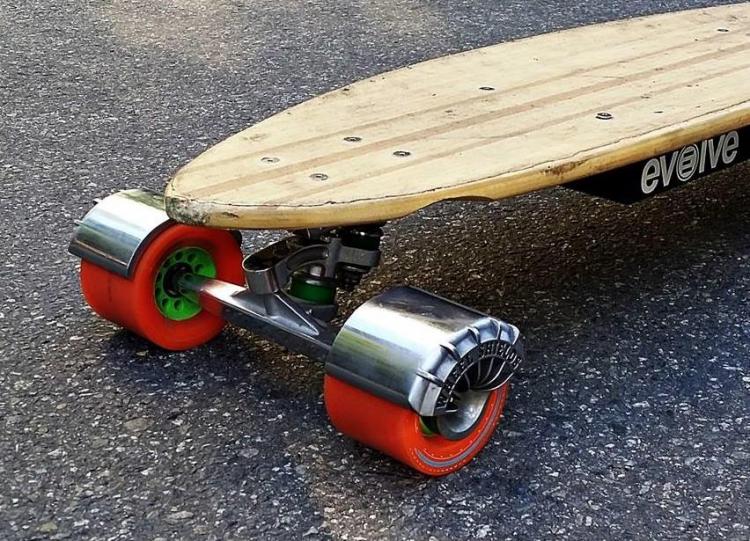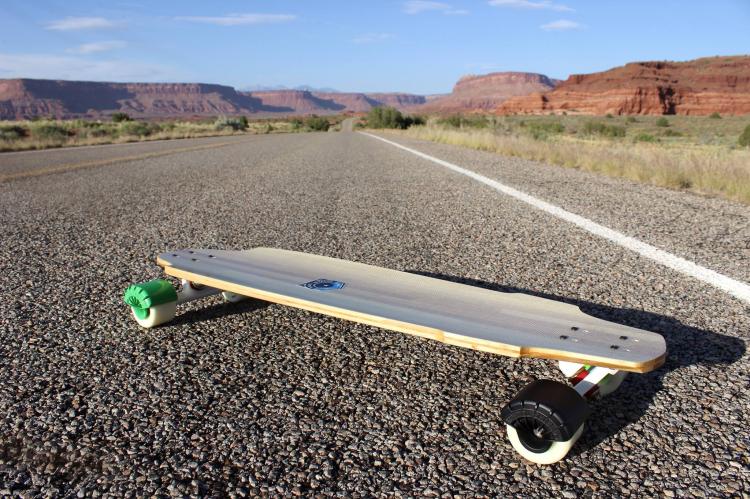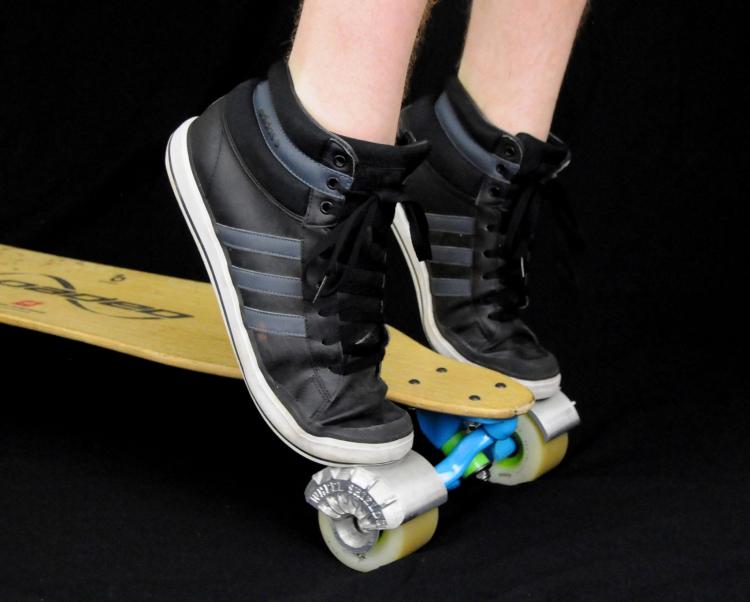 Subscribe To Our YouTube Channel