Simplehuman Modern Trash Can Has Auto-Opening Sensor and Holds Extra Bags Inside Of It
By Ryan on 04/28/2017 10:03 AM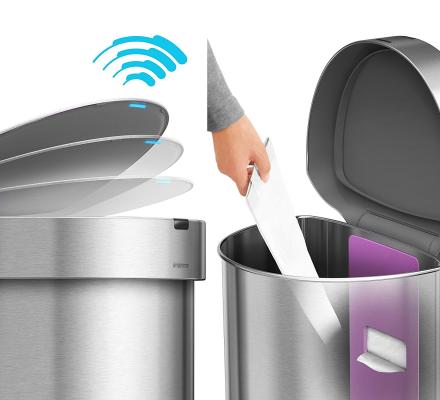 Little did I know in my 20's that in my 30's I would be reveling in new and amazing trash cans, but here we are. Is this Simplehuman trash can the best there is, who knows, but it is pretty amazing to look at and has a few pretty cool features up its sleeve, including an automatic sensor that will open the lid for you with the wave of a hand. If you're looking to upgrade your trashcan from some eye-sore you stick away in a cabinet, pay attention.
Made by Simplehuman, a company known for making beautifully designed home and kitchen items, the modern design trash can has an elegant look that will hide the view of your trash bag from sight, and also uses a antimicrobial and fingerprint-proof coating that protects the stainless steel from any markings. I mean, you wouldn't want your guests to see that your garbage can has smudges on it now, do you?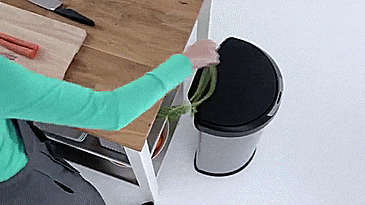 Of course one of the best features of this amazingly designed trash can is the liner pocket storage that allows you to store your extra trash bags within the canister so you can simple remove the old bag, and grab a new one immediately afterwards. No longer will your SO be nagging you about how you didn't replace the bag in the garbage after taking it out (I'm not talking about anyone in particular here, this is strictly hypothetical).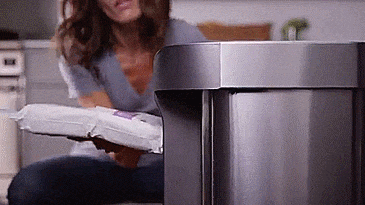 Simply add in a pouch of your garbage bags from the back of the trash can, and once you remove the used garbage bag you can simply pull out the next liner like you would a tissue from a tissue box. Simplehuman makes custom liners that fit perfectly into the bin as well as the liner storage compartment on the back of the trash can, but I'd have to think that you can somehow use the liner storage bin with regular-old garbage bags.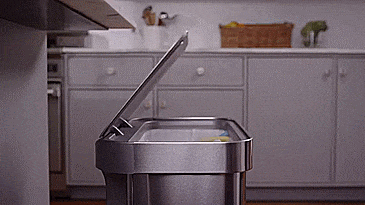 The lid of the garbage bin has a large rim that will cover and hide the garbage bag that's inside the bin. Simply pull up on the lid, put in the garbage bag by wrapping it around the perimeter of the bin, and then close the lid. Not only will this hide the terrible nastiness of a showing garbage bag from view, but it'll also prevent your garbage bag from falling in on itself with heavy loads.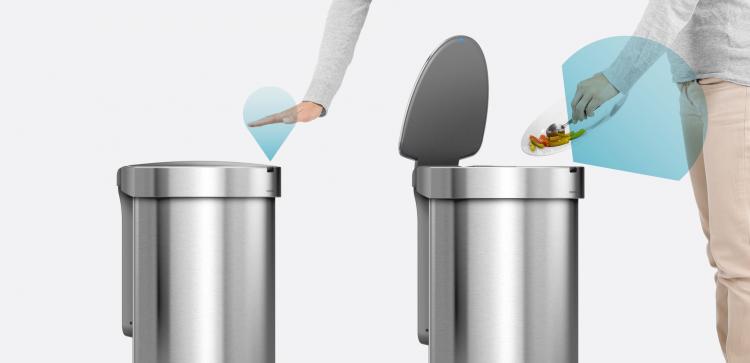 The modern trash can has a sensor on the rim of the can that will open the lid when it senses any sort of motion right in front of it. So you just need to wave your hand in front of it for just a split second and it will open right up. While you're using it, the can puts itself in task mode, that will keep itself open until it stops sensing anything going into it. Once you're done the lid will softly close in an elegant manner as to not make a noise or splatter any garbage juices that may be hiding somewhere. The sensor is powered via batteries that will last for up to 1 year with normal use.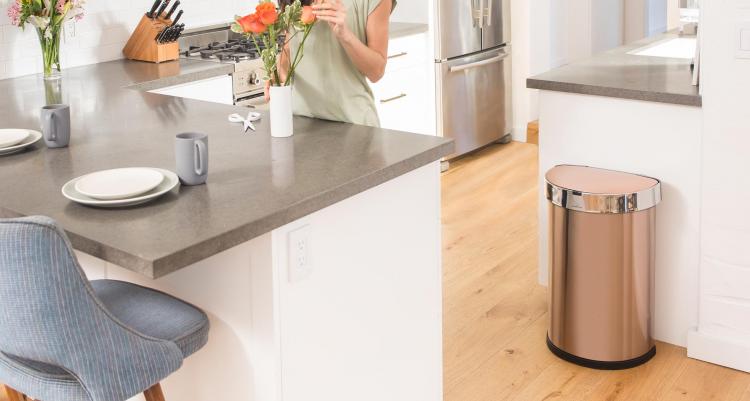 The fancy modern designed trash cans come in a bunch of different shapes and sizes to choose from, with some being round, some being square, some in different finishes and colors, and some with less features than others. But they all look amazing, and it all just depends on what you're looking for.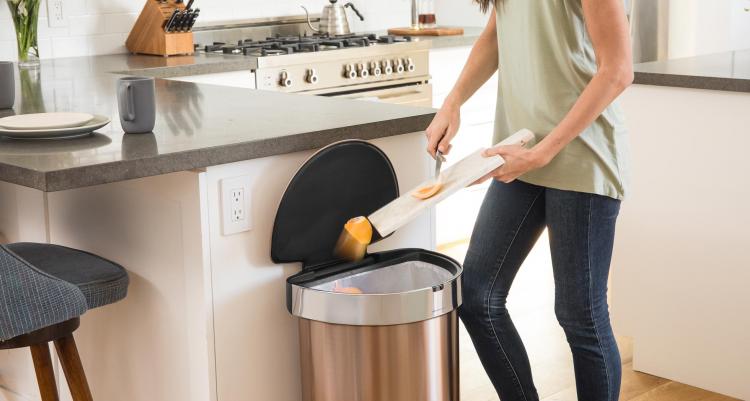 All-in-all, the Simplehuman modern trash can is one of the most fancy looking and functioning trash cans I've seen, granted I don't investigate trash cans for a living. The amazing look and design, combined with the very cool features of the bin certainly put my plastic wide open trash can to shame.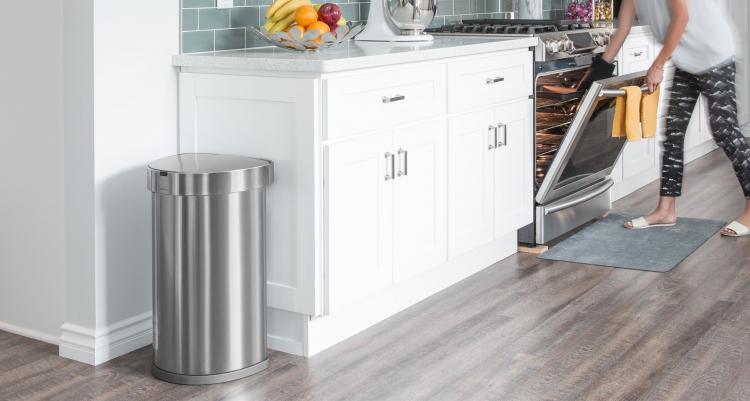 Check out the Simplehuman modern trash can in action via the video below.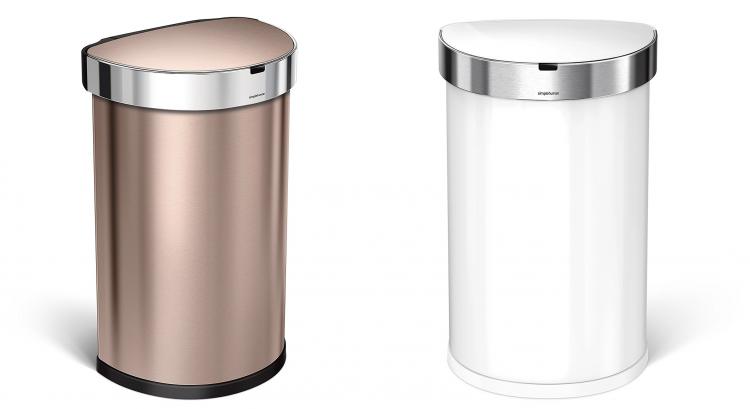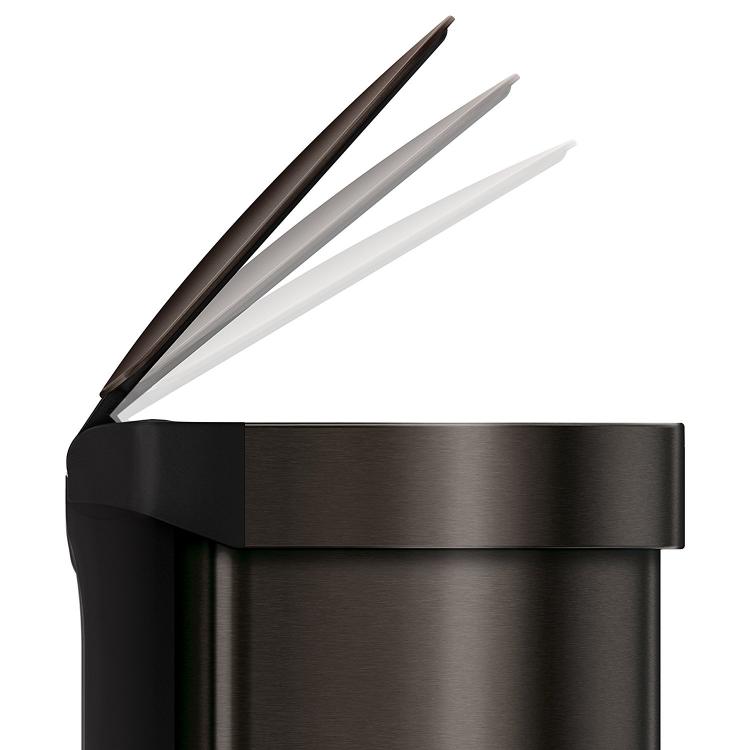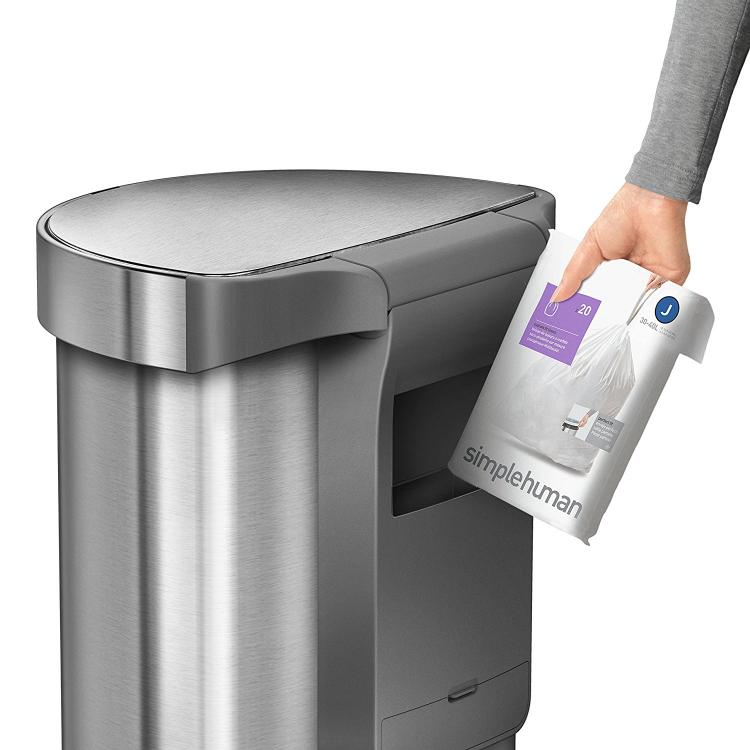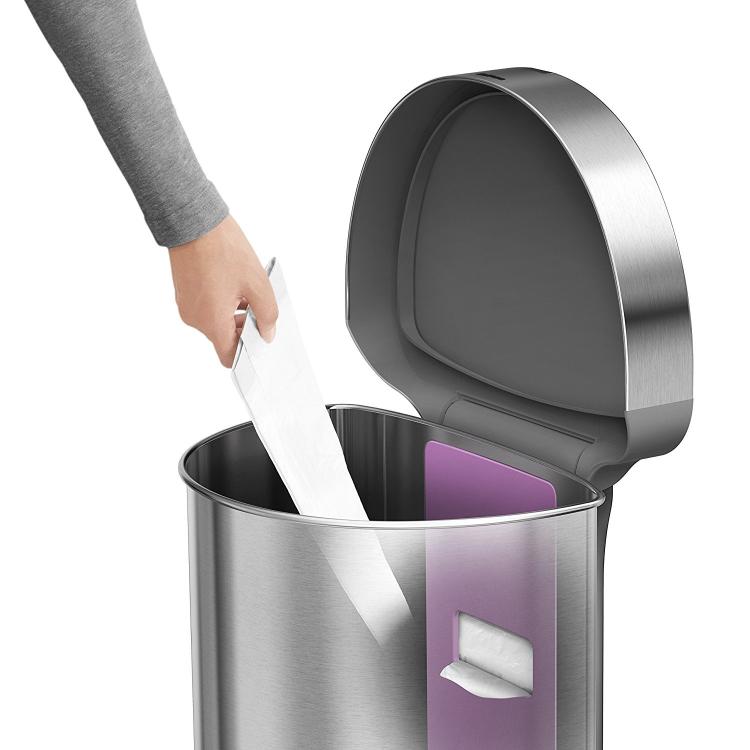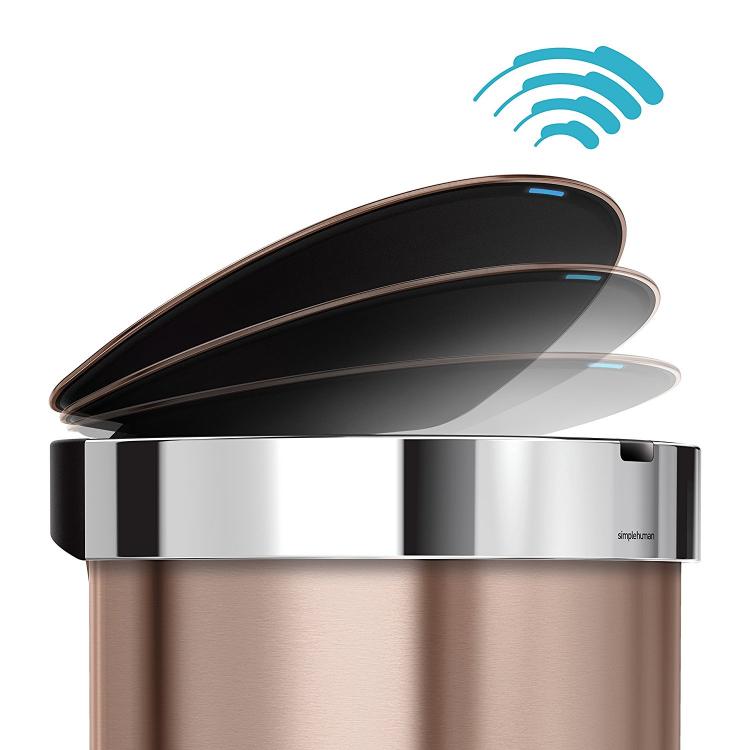 Subscribe To Our YouTube Channel