This Side Table Folds Down To Just 4.7 Inches Thick For Easy Storage
By Ryan on 04/18/2016 6:35 AM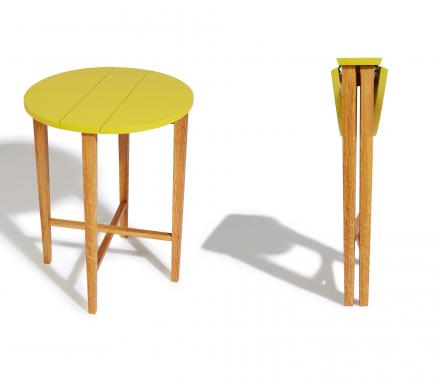 "Ta-Bl" as so it's called is a modern folding side table that folds down to just 4.7 inches wide when collapsed and is the self-proclaimed future of the classic folding table. How it works is the the four legs are connected to the leg across from it, and can swivel all the way next to each other, whereas the table-top is made up of 3 panels, which the two panels on the sides fold down and complete the process. Handmade by a team of dedicated craftsmen, the Ta-bl is extremely detail oriented, from the selection of the finest timber, to hand oiling of the last legs.
The legs of the table are made from solid oak wood, and are oiled to show off the natural grain of the wood, the table-tops are made from oak veneer, and depending on your choice of top it will be either oiled or coated in a special lacquer paint finish.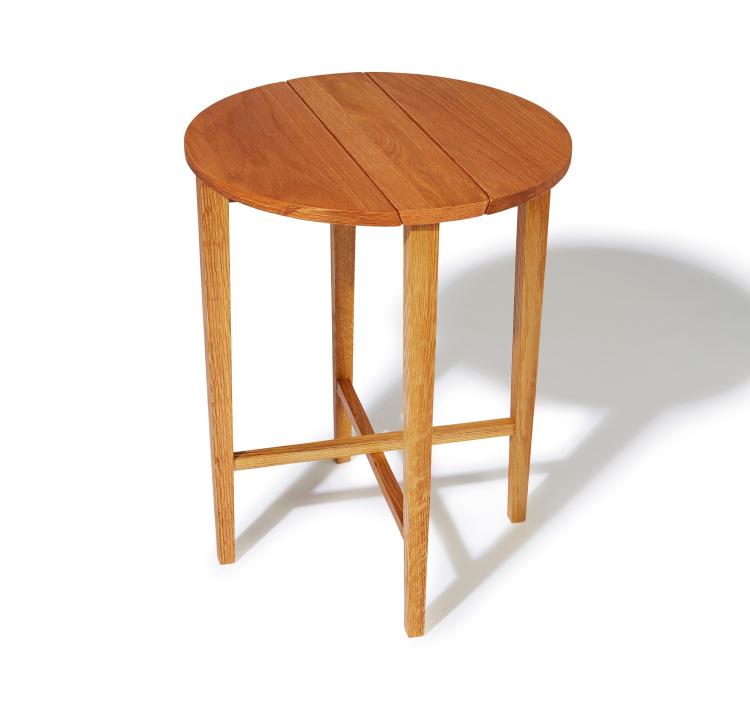 The collapsible side table uses a latch system to keep it safely and securely open while in use, has a unique button logo on the base so you know it's authentic, comes with its own branded storage bag for easy storage, hanging, and transport, and measures 15.3 inches in diameter x 19.3 inches tall when fully opened, and 4.7 inches thick x 19.3 inches tall when fully collapsed.