The ShuttleBike Turns Your Bicycle Into a Pontoon Boat
By Ryan on 11/21/2019 9:54 AM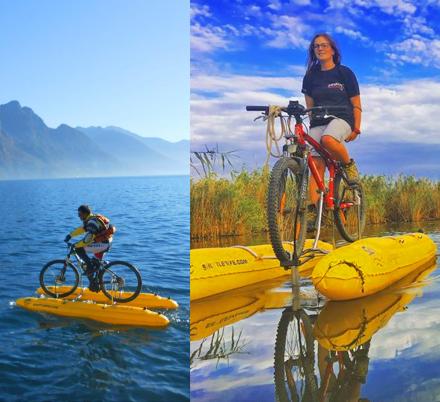 There are plenty of unique water toys out there in the market, but none are quite as cool and useful as the ShuttleBike. It's a dual-float system that attaches right to your existing bicycle so you can use your bike on a lake or a river. What's the best part? You can attach the air-pump to your bicycle to inflate the floats by just pedaling your bicycle!
The ShuttleBike comes in a kit that comes in a handy little backpack with everything in it. To set it up, just unpack it from the bag, connect each float individually to the bike using the included connection adapter, and start pedaling to inflate. A gauge on the end of the adapter will let you know when to stop pedaling/inflating.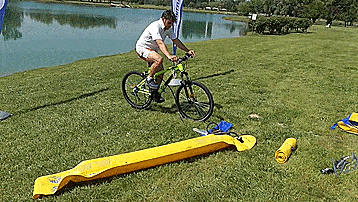 You then connect crossbars to your bicycle that in turn connect to the pontoon floats on each side of your bike. The cross bars will keep your bicycle elevated while the floats keep you afloat in thew water. A propeller also attaches right to your bicycle tire so that as you pedal, the propeller turns thus propelling you forward. A rudder is also connected to the front wheel so that you can steer using just the bicycles handlebars.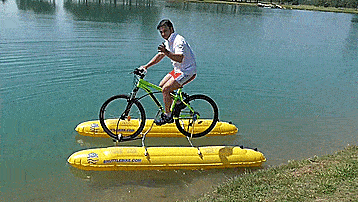 A perfect way to get around in a lake, river, pond, or even in the ocean, the Shuttle Bike pontoon bicycle kit comes in a few different versions to accommodate different types and sizes of bicycles, including one for mountain bikes, folding bikes, city bikes, and fat tire bikes.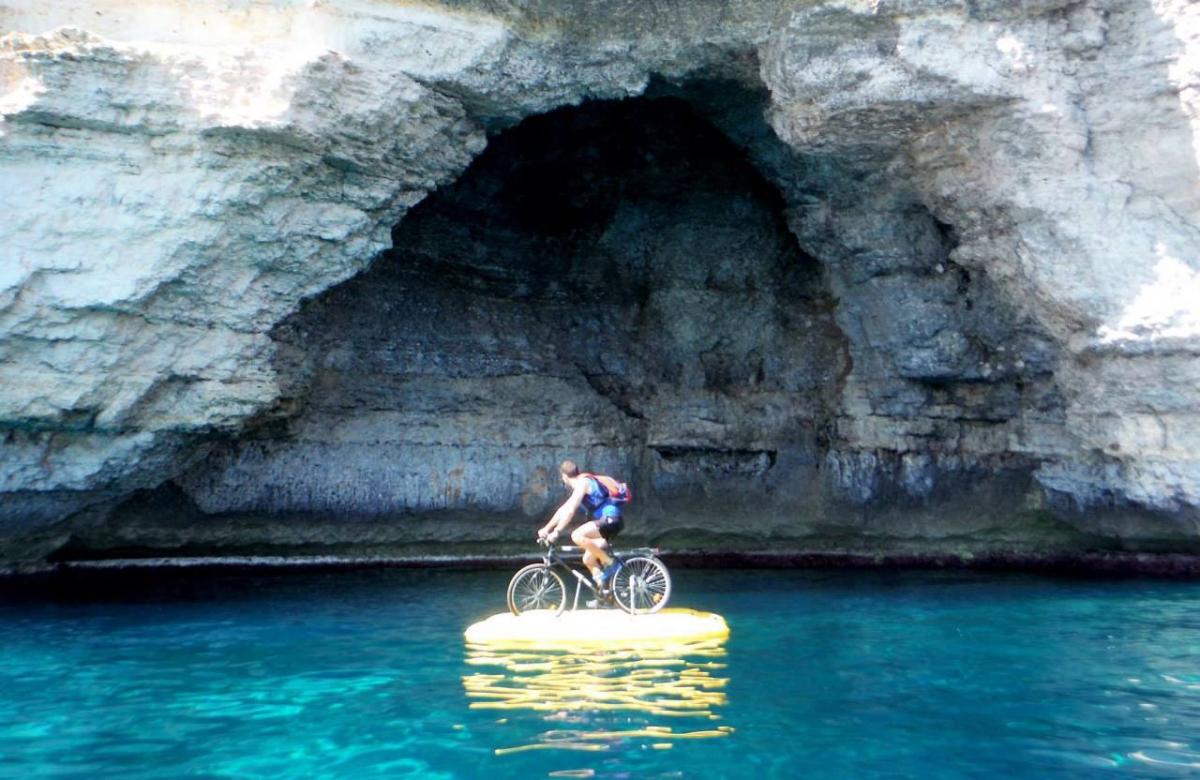 The unique pontoon bicycle kit can reach speeds of up to around 7.5 mph, with a casual cruising speed of 3.7 mph, of course all depending on weather/water conditions. The bicycle pontoon kit can support a total of 264.5 lbs of weight, including your bicycle. The kit uses your existing bicycle as it doesn't actually come with a bike to pedal and propel the boat forward. It works with pretty much any type of standard bicycle, except for bicycles with carbon fiber frames, and bikes with a full suspension.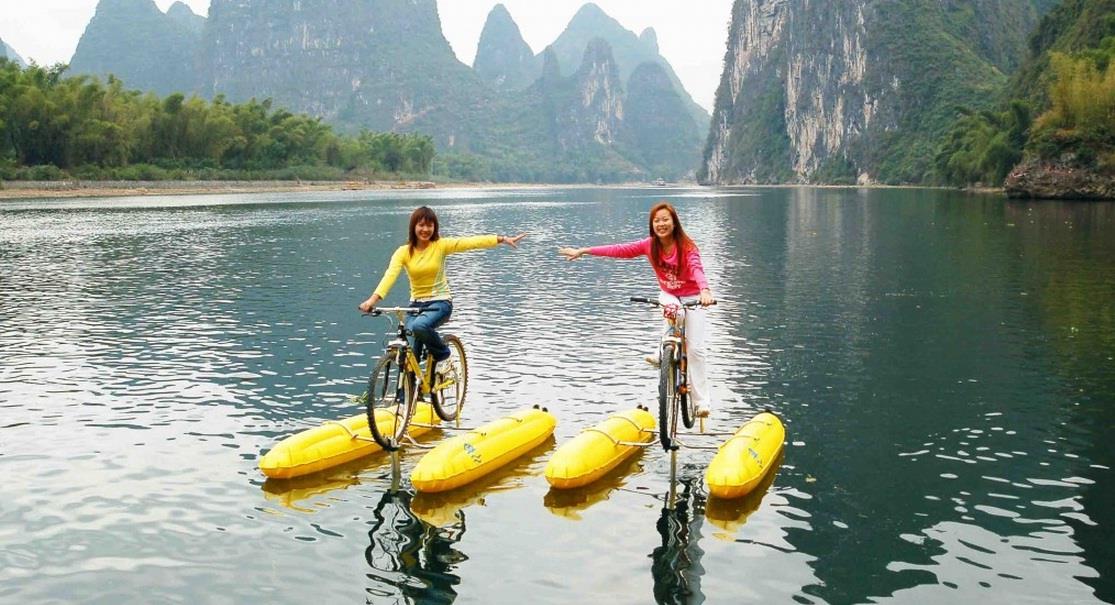 Check out the Shuttlebike bicycle float kit in action via the video below.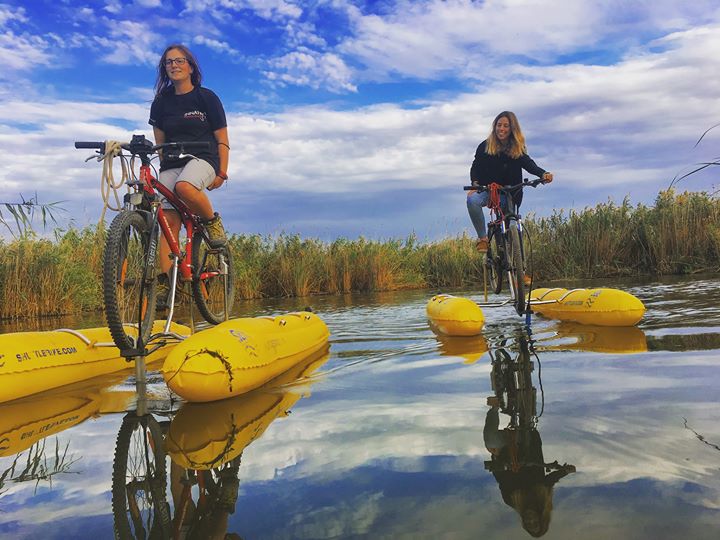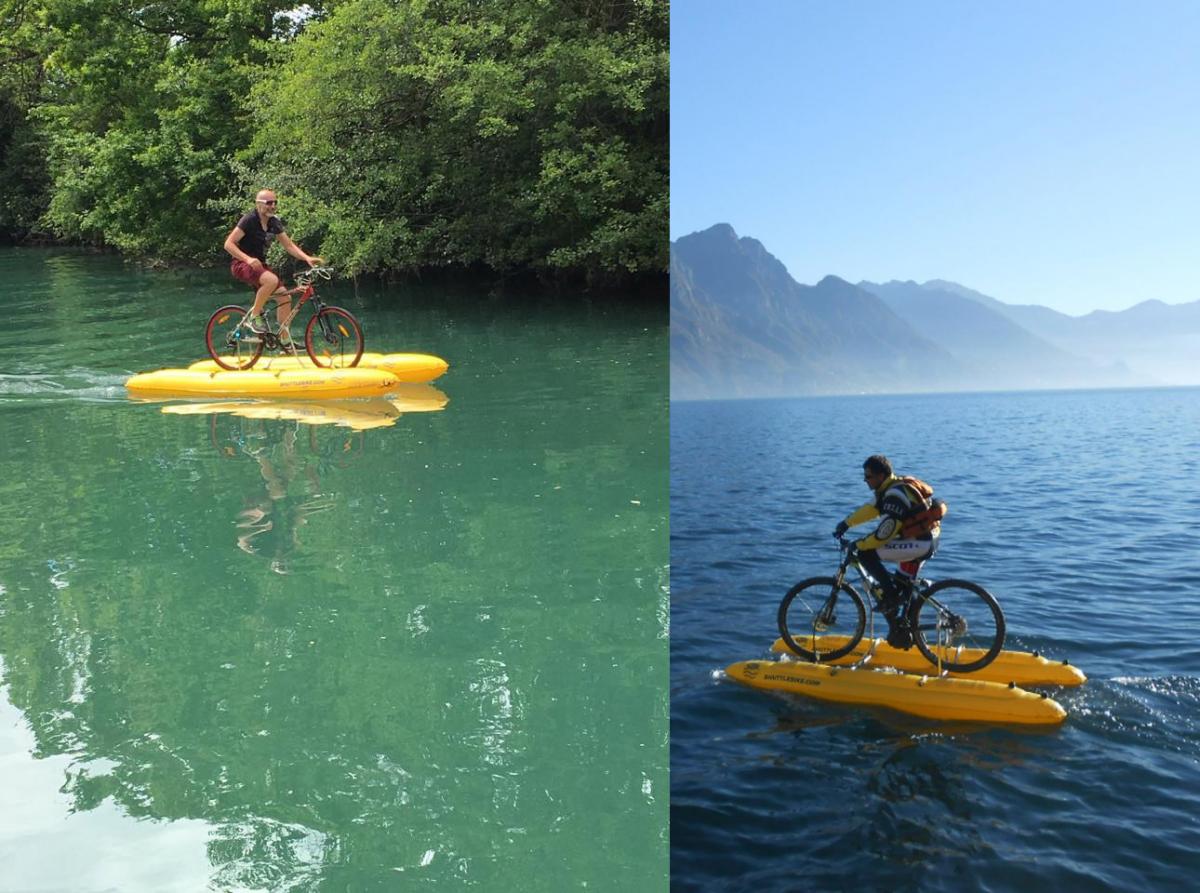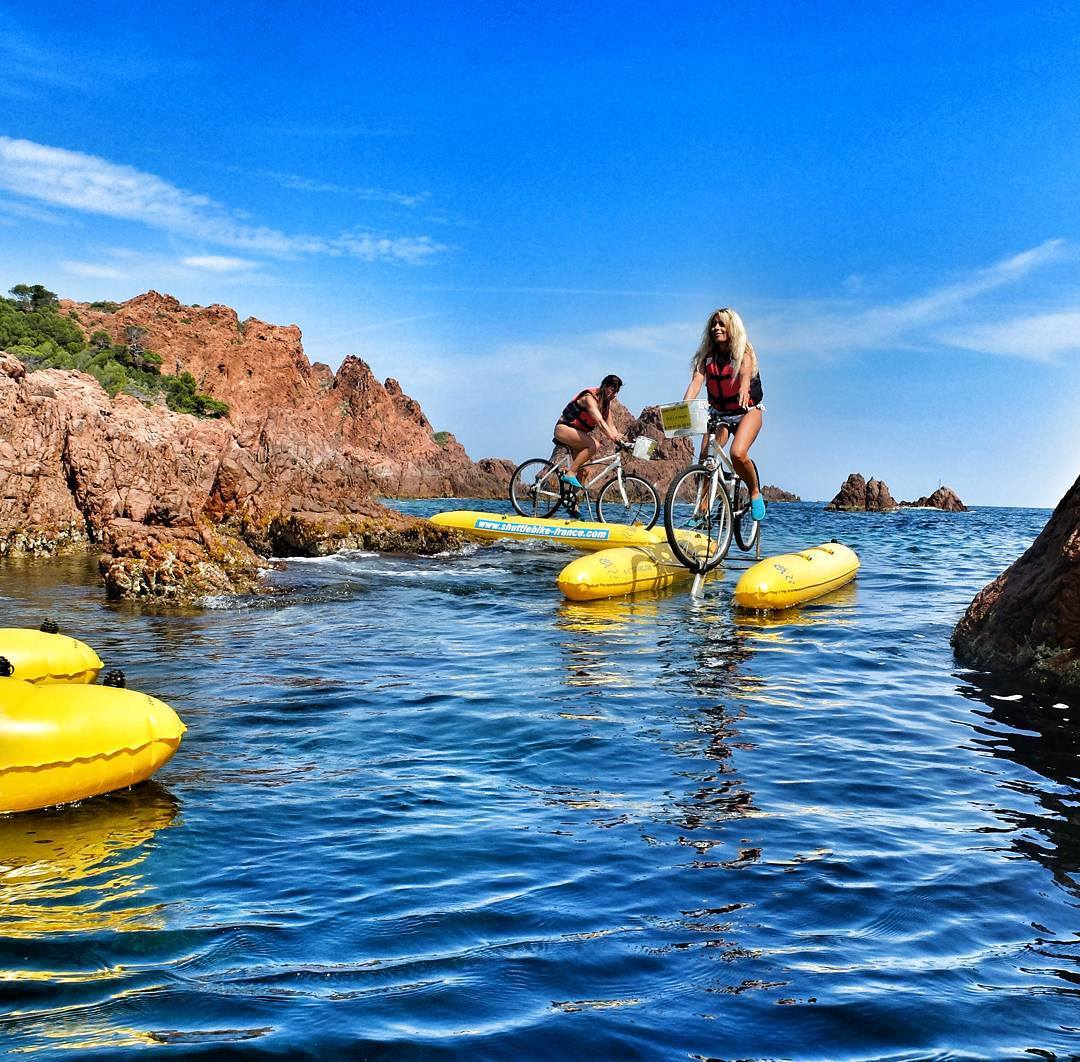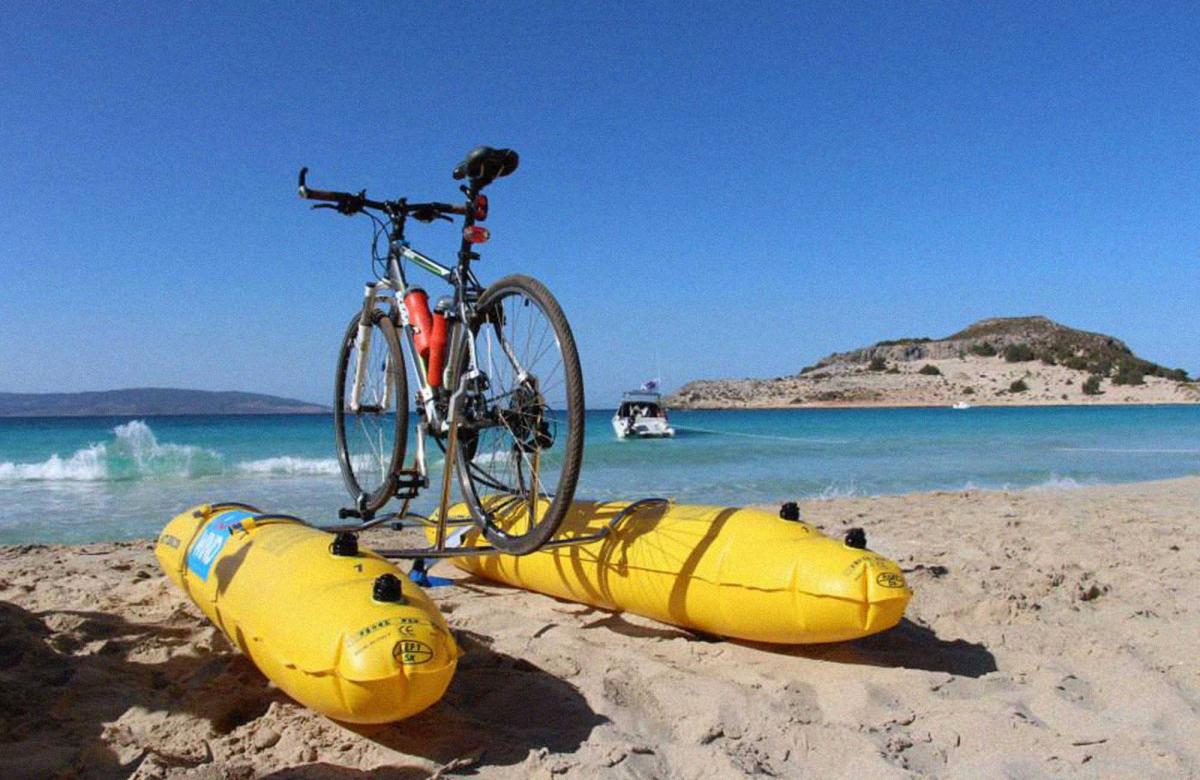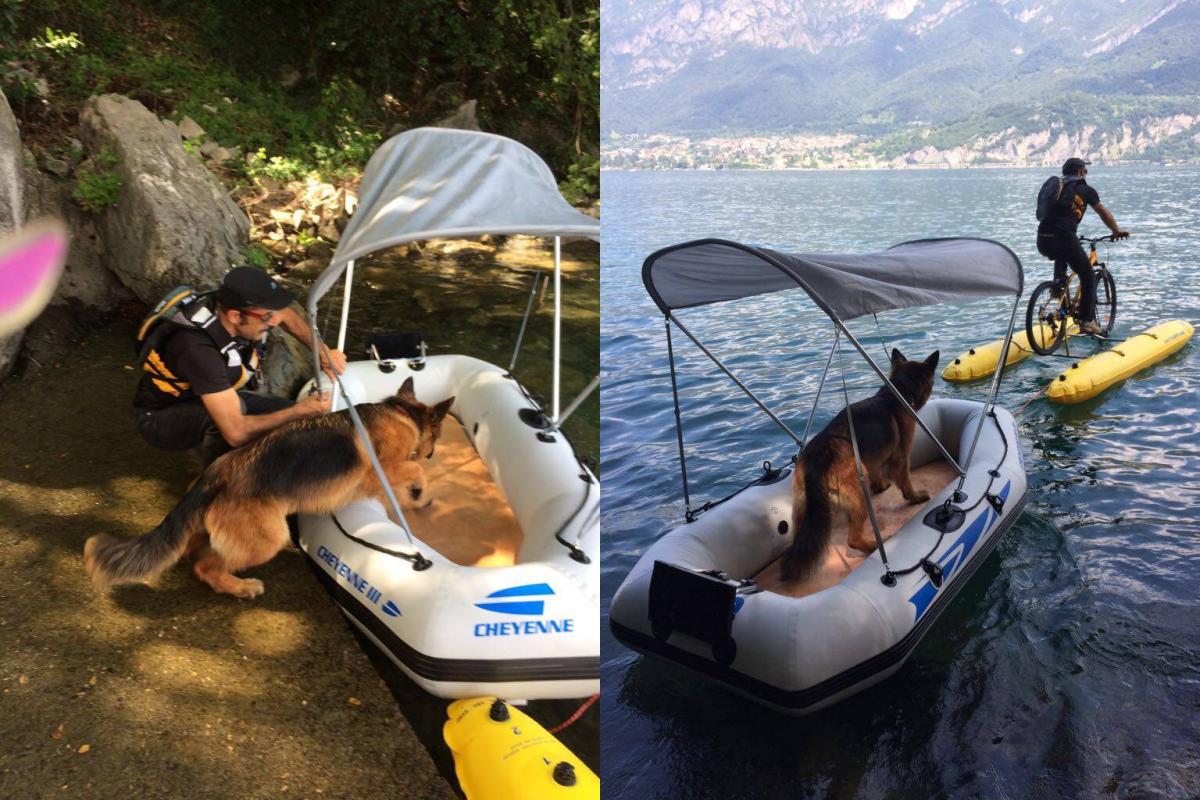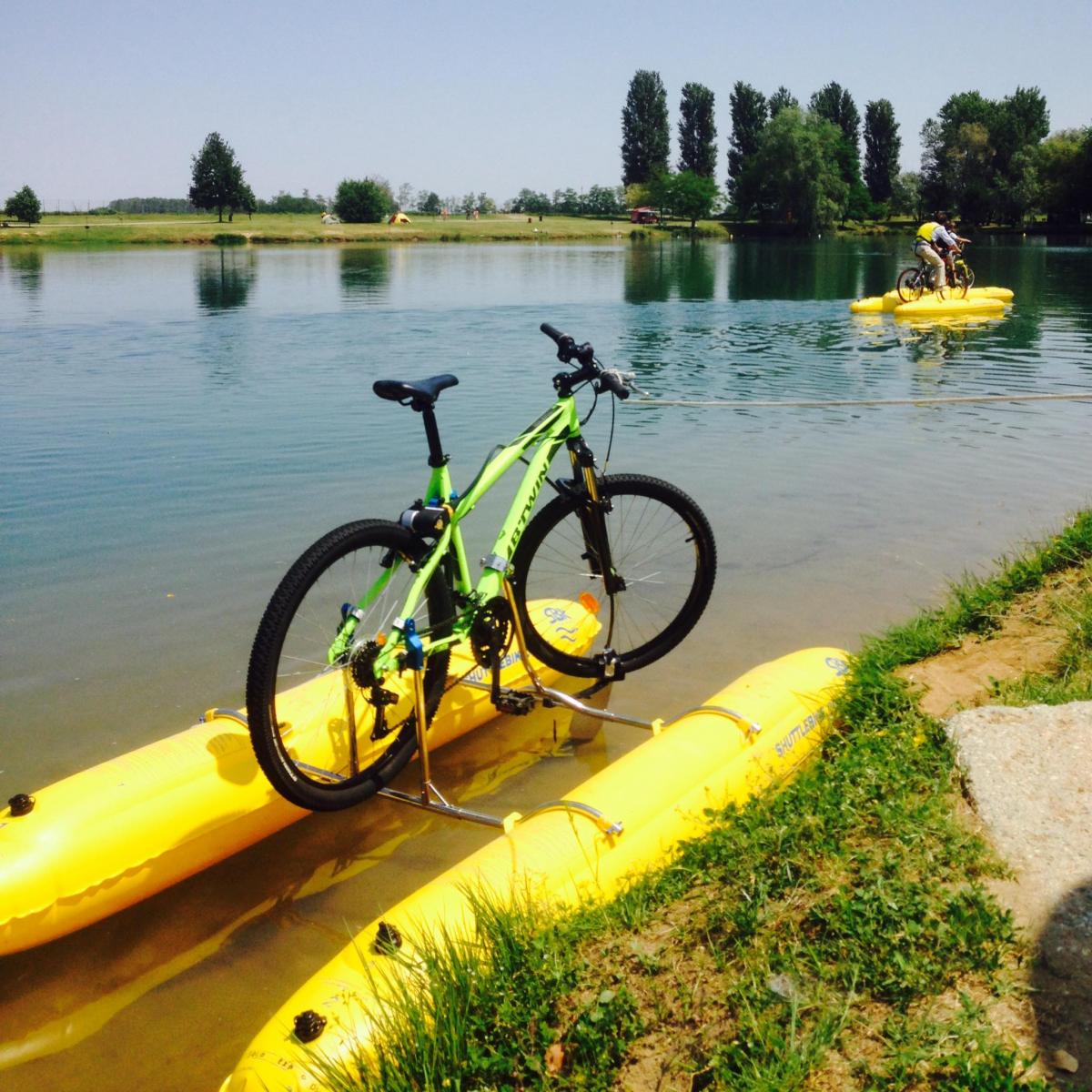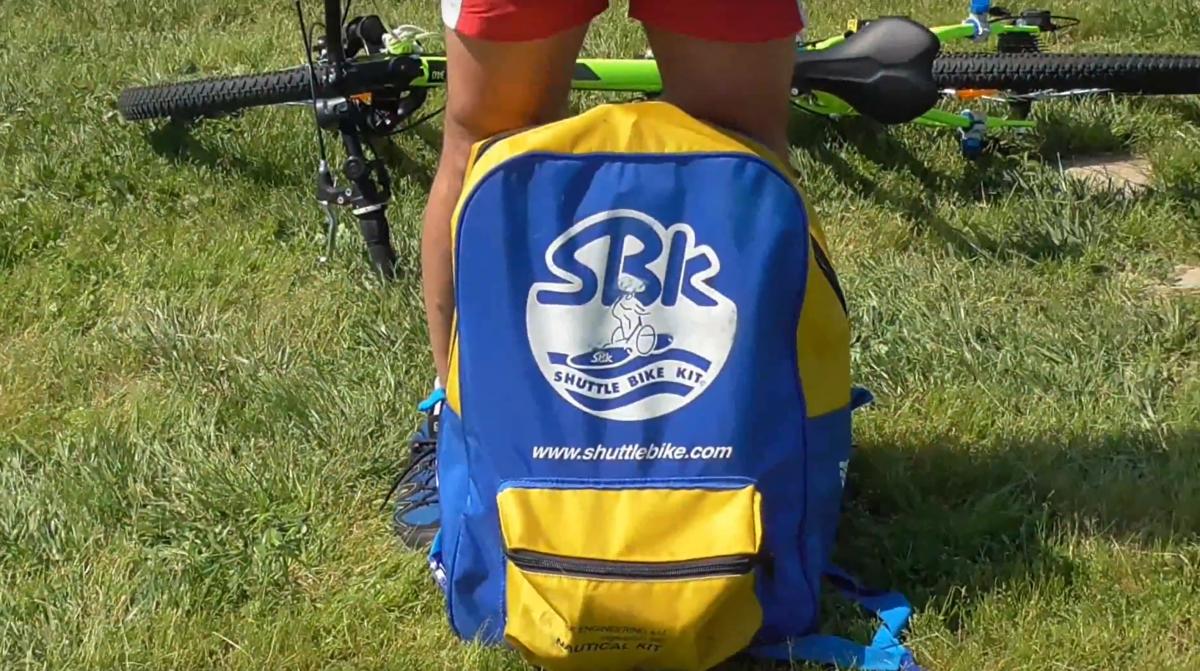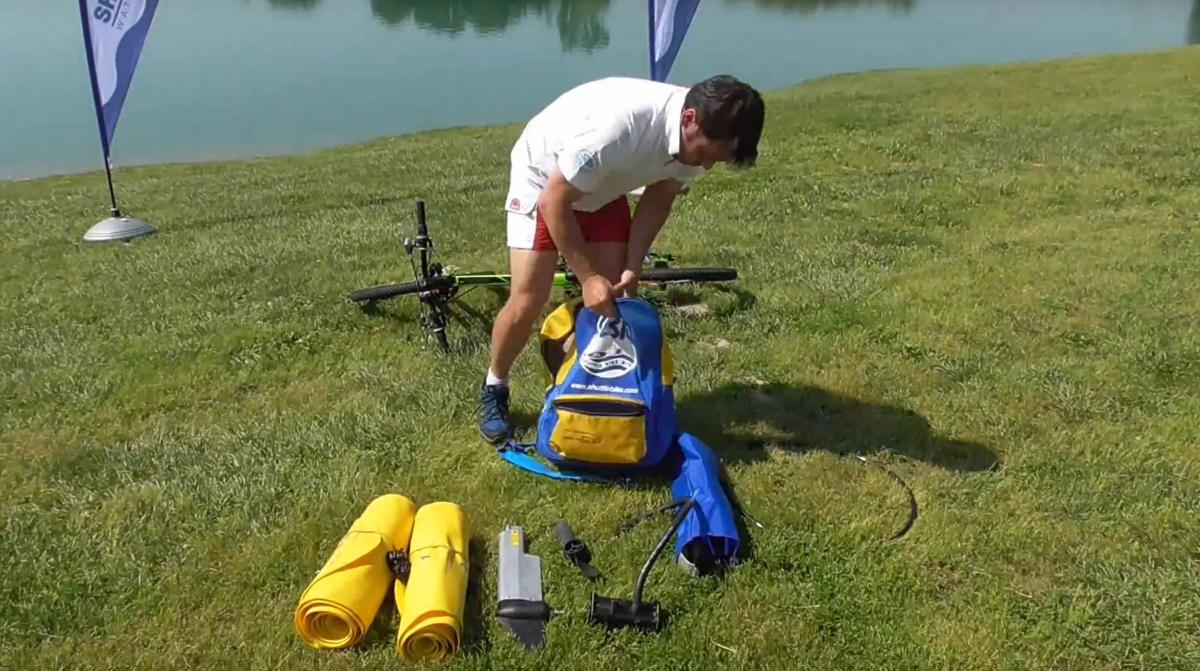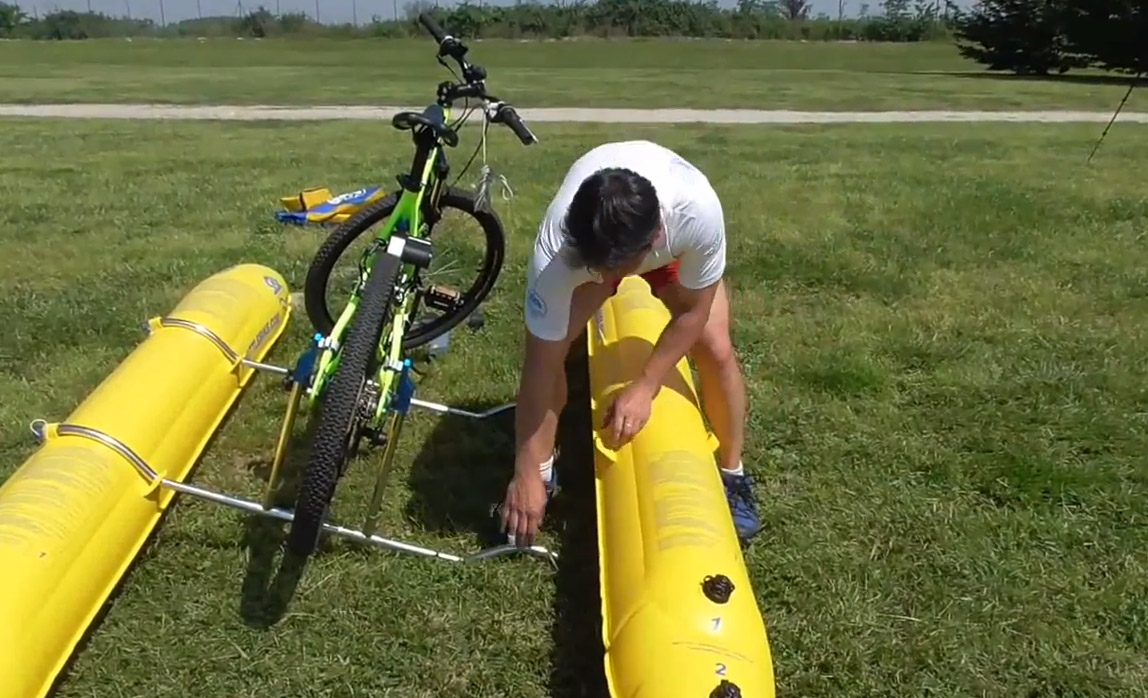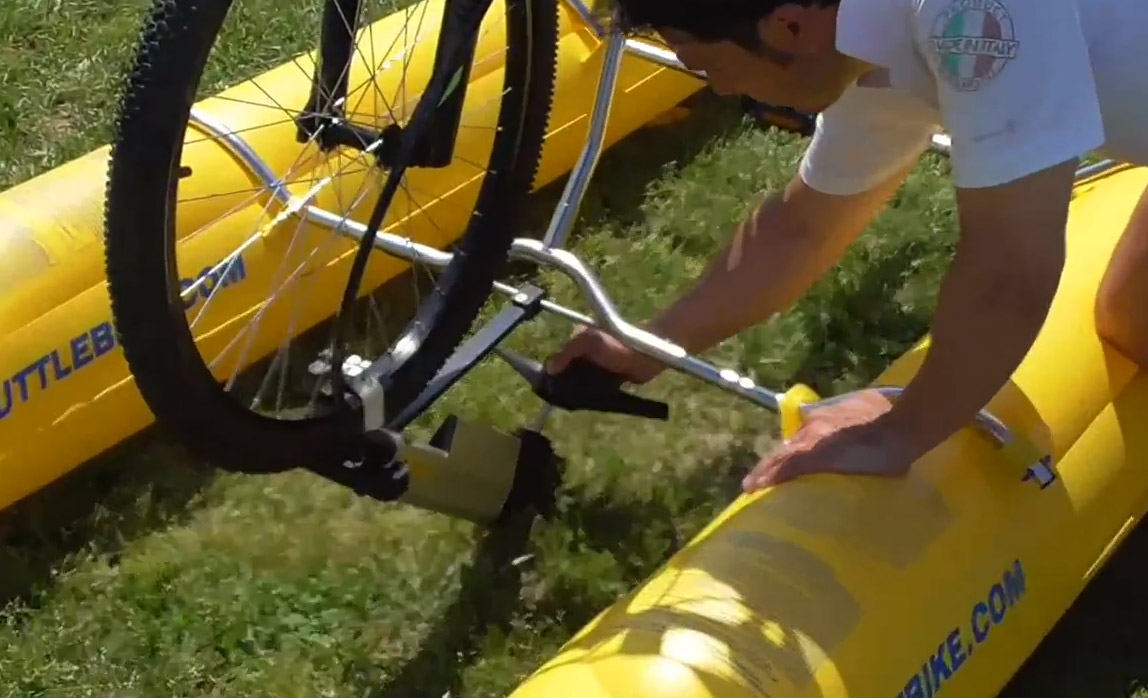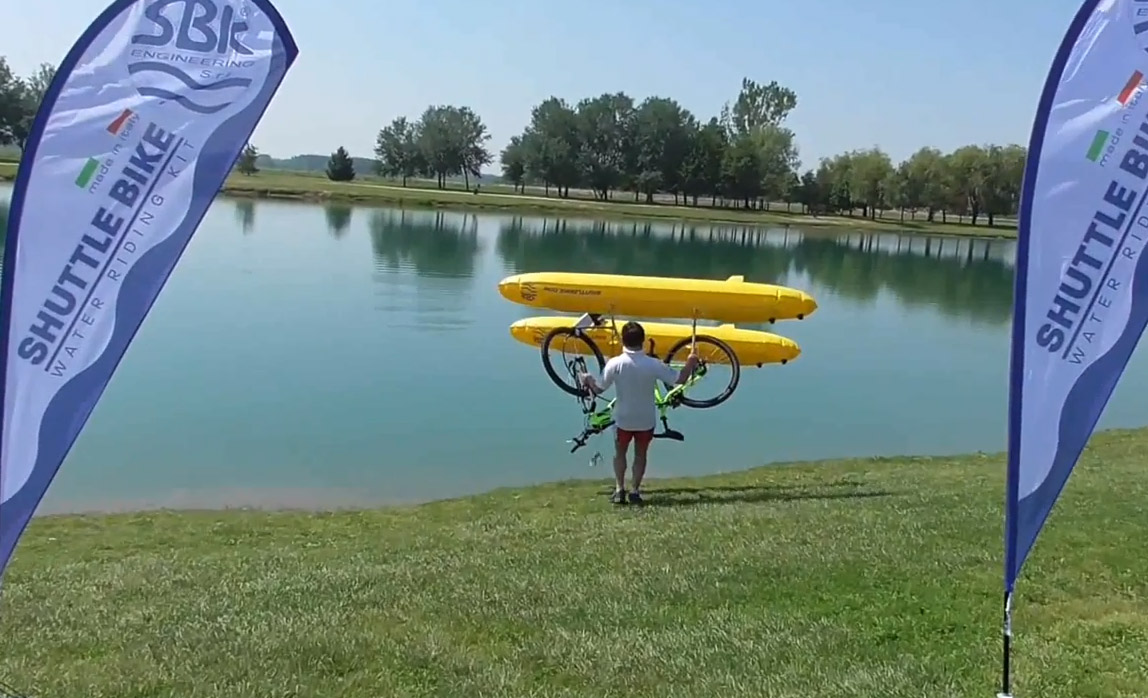 Subscribe To Our YouTube Channel