'Get Some Shutter-Eye' Camera Lens Pillow
By Ryan on 01/15/2016 6:03 AM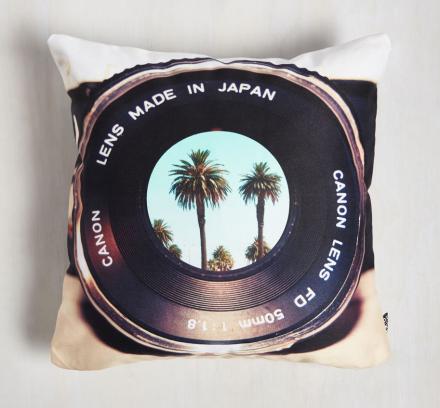 The "Get Some Shutter-Eye" is a pillow that makes the pillow look like a camera lens and that you're looking backwards into it and seeing some palm trees behind it. A perfect gift idea for any photographer or photography enthusiast, the camera lens pillow is sure to show the world how great of a photographer you truly are. Not everyone can take a picture of a palm tree and upload it to Instagram and put a hipstery effect onto it.
What truly makes your pictures great is the way you position the focus of your photo off to the side as if you really don't care about it, but in reality that's the sole purpose you're even taking the photo in the first place. But let's be honest, this pillow is clearly not as awesome as this 3D camera lens pillow.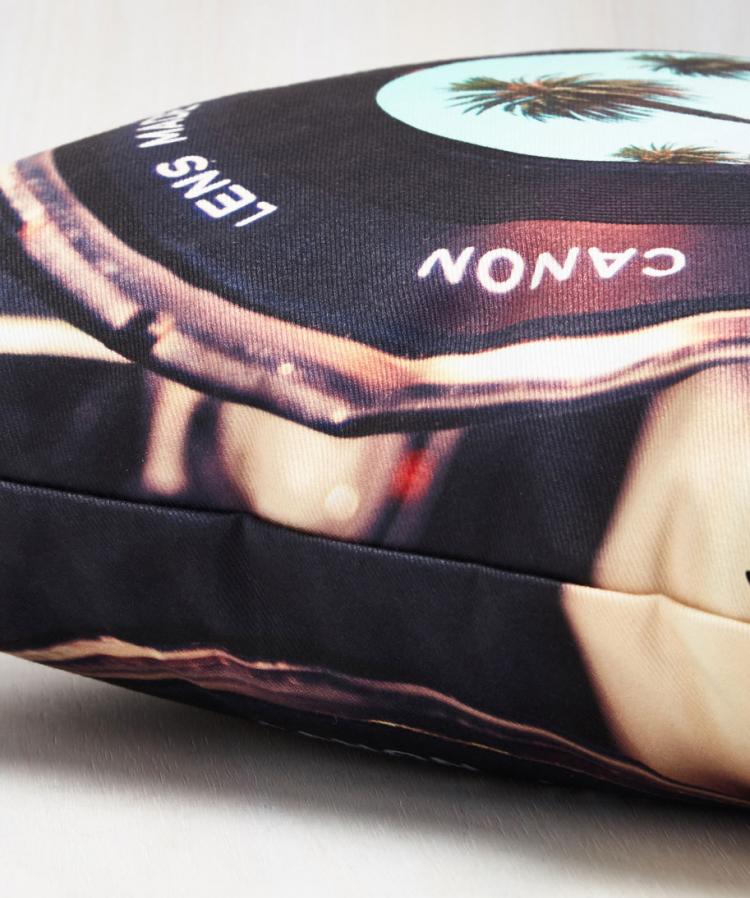 The Get Some Shutter Eye camera lens pillow features a 50mm Canon lens with some photo realistic palm trees through the lens, is made from 100% polyester, should be spot cleaned, is made in the United States, and measures 15.25 inches wide x 15.25 inches long. The camera lens pillow was designed by Bianca Green for DenyDesigns.