Shower Wine Glass Holder
By Ryan on 09/28/2017 11:05 AM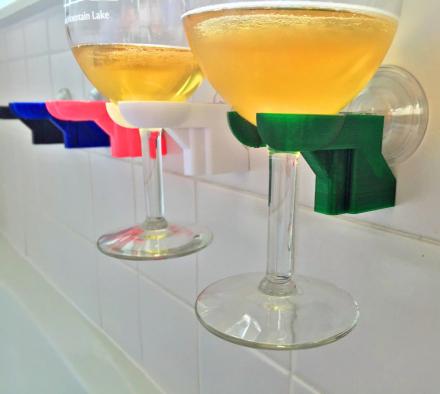 We are living in the 21st century, so there's no need to ever be without wine nearby. What a time to be alive! Now I know what you're thinking. You have to put the wine aside when you get in the shower right? Wrong! The year is 2017, so you can have your wine in the shower with this little suction holder.

Check out all available colors here
This isn't the middle ages! This shower wine glass holder makes it all possible. Another victory for wine and your ability to always be near it no matter where you are.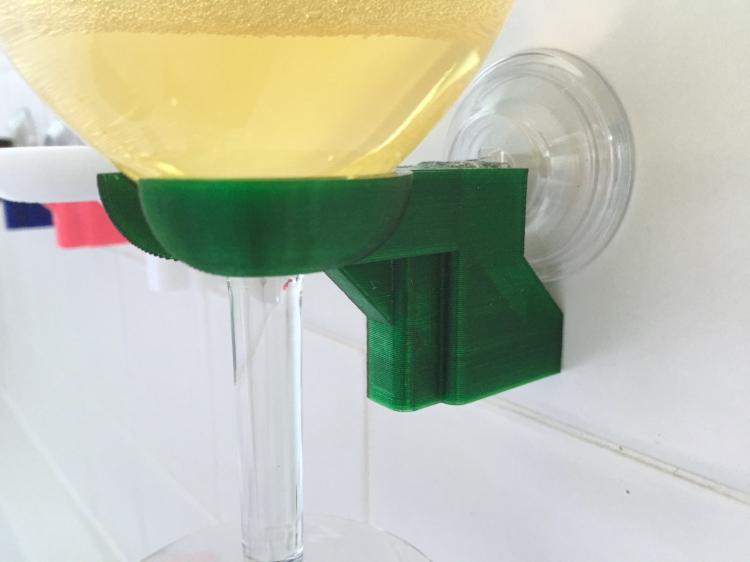 These fun wine glass holders are 3D printed and come in a variety of colors: red, pink, pearl green, pearl blue,white, clear, royal purple and black. Unlike many accessories that go in your bathtub, they actually look cute in your shower.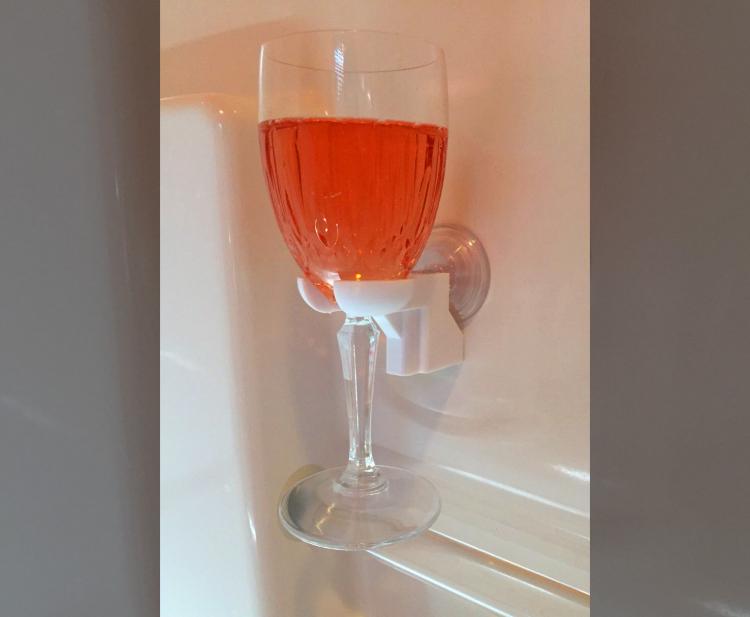 The power locking suction cup on the wine glass holders are rated to hold 10 lbs, so your glass will be secure and safe. Just lather up, get clean, rinse, then have a break and sip that sweet nectar. Mmmmmmm. God, that's good stuff. Thank God I can be with you even here, in what used to be a forbidden place...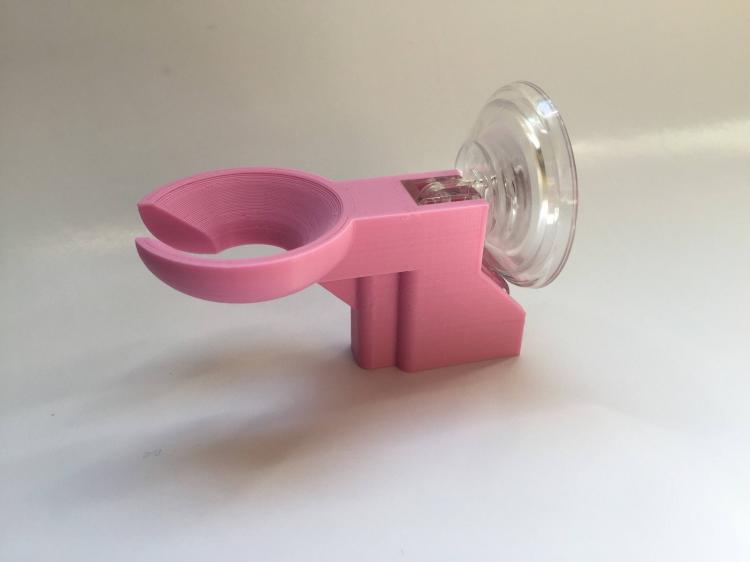 Sorry, got a little carried away with that daydream. Here's the bottom line: Wine. You can haz it. Even in the shower! Thank you modern innovation. The shower wine glass holders work great with wine glasses, martini glasses, and even champagne glasses.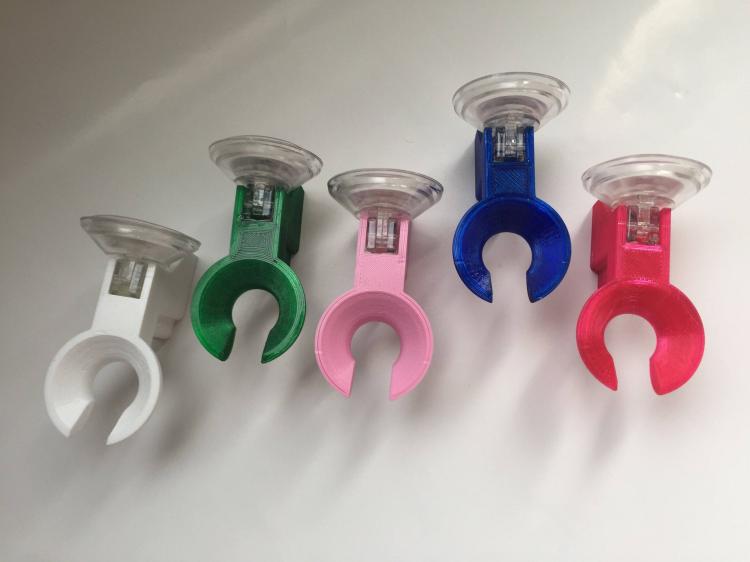 The shower/bathtub wine glass holder is made from ABS plastic and PETG, makes for a perfect gift idea for mothers, women, or wine lovers, and is best used by cleaning the suction cup and surface with rubbing alcohol prior to applying to your wall.