This Shark Knife Sharpener Adds Some Scary Style To Your Kitchen Decor
By Ryan on 02/07/2020 2:32 PM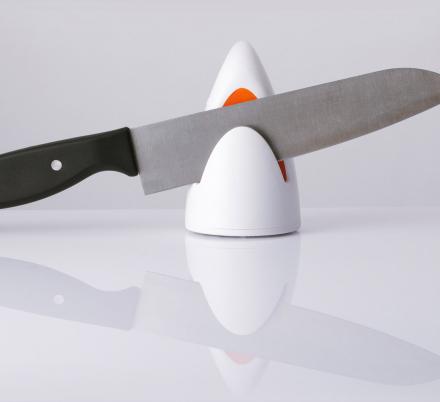 When it comes to sharpening your cooking knives, not any sharpener will do the trick. You need to fanciest, most extravagant way possible to sharpen your knives, otherwise what's the point. I mean what's the point of sharpening your knife, if no one sees you doing it in a truly remarkable fashion. That's probably why this amazing shark shaped knife sharpener was invented. It's called the Shark Jaw Knife Sharpener, and it might be the coolest way you can sharpen you kitchen knives.
The shark knife sharpener is a way to sharpen your knives using the extremely sharp edges of a sharks teeth. Well not really, but that's what it makes it look like you're doing while you sharpen your knives. To use it, simply place the shark on the counter face up, and begin to drag your knife through the mouth of the shark.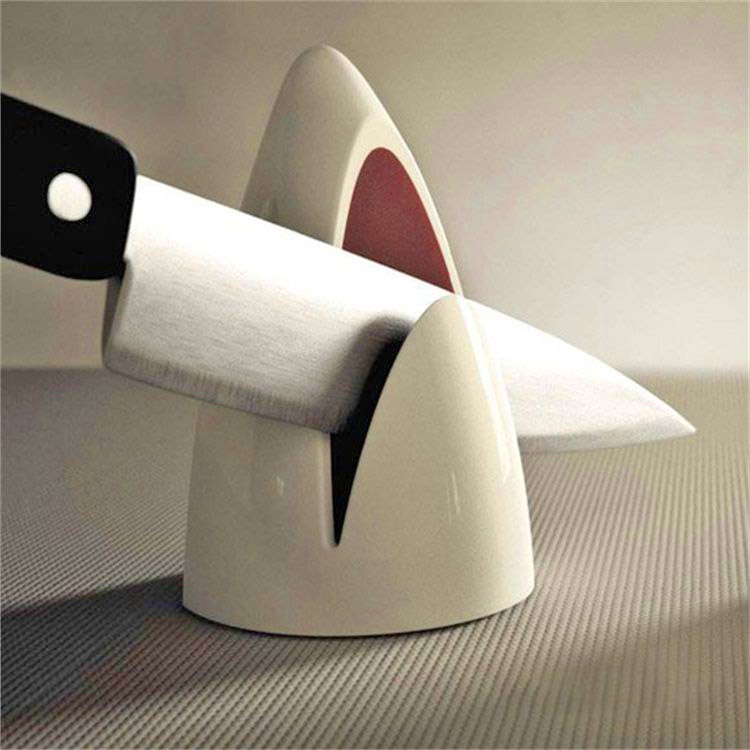 Designed after the infamous shark from the classic movie JAWS from 1975, the Jaws Knife Sharpener is perfect for any chef or cook who also enjoys the fabulous 7 days of shark week. Sure to be an instant conversation piece on any kitchen counter, the shark jaw knife sharpener is made with an incredible elegant and minimalist design that'll fit right into any kitchen decor.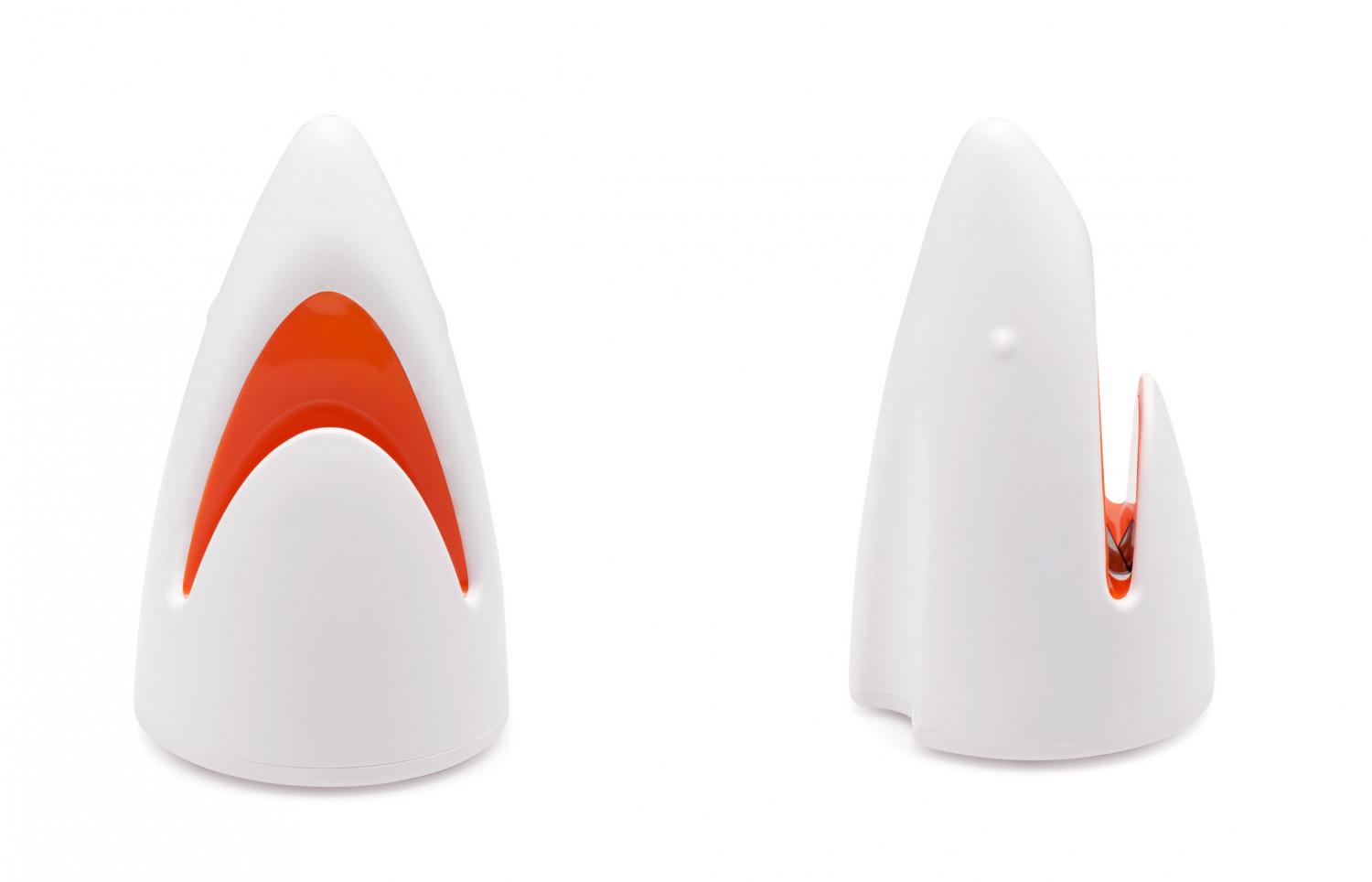 Designed and created by Propaganda, a unique product design shop based out of Bankok Thailand, the shark jaw knife sharpener is made from plastic and steel, is white and red in color, and measures 2.7 inches in diameter x 4.4 inches tall. Propoganda's unique product selection has also brought you other items we've featured in the past, such as the Polar Bear Drain Stop, and the Forked Up bottle opener.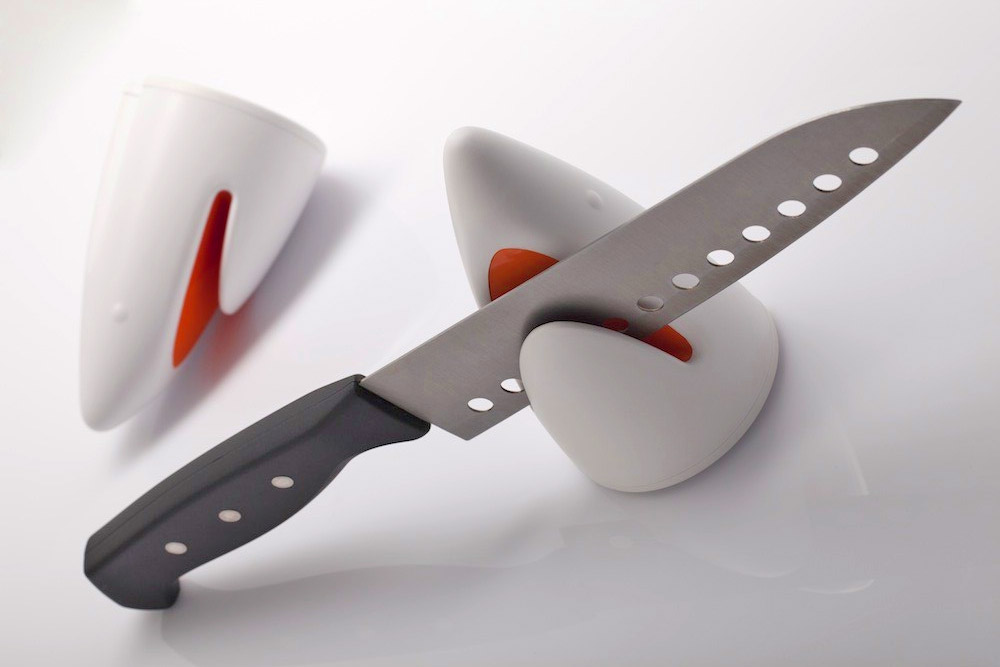 Check out the shark jaw knife sharpener in action via the video below.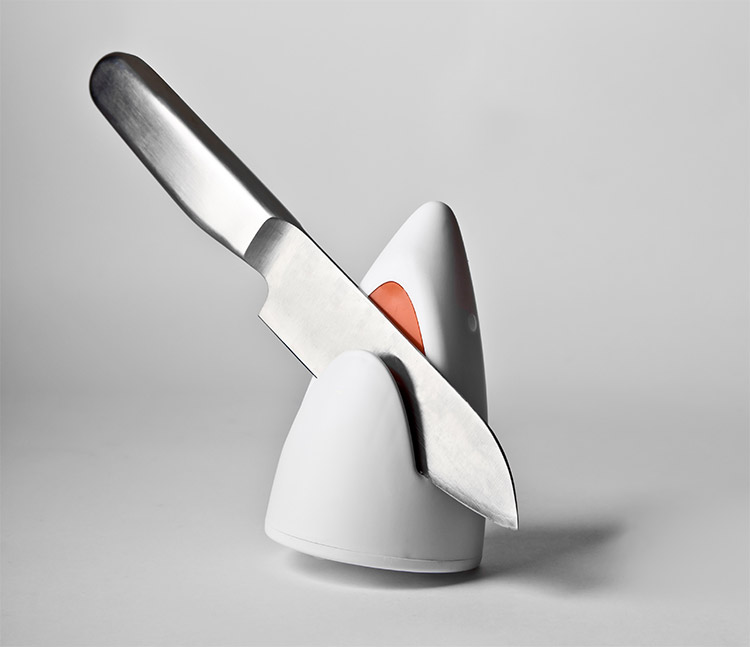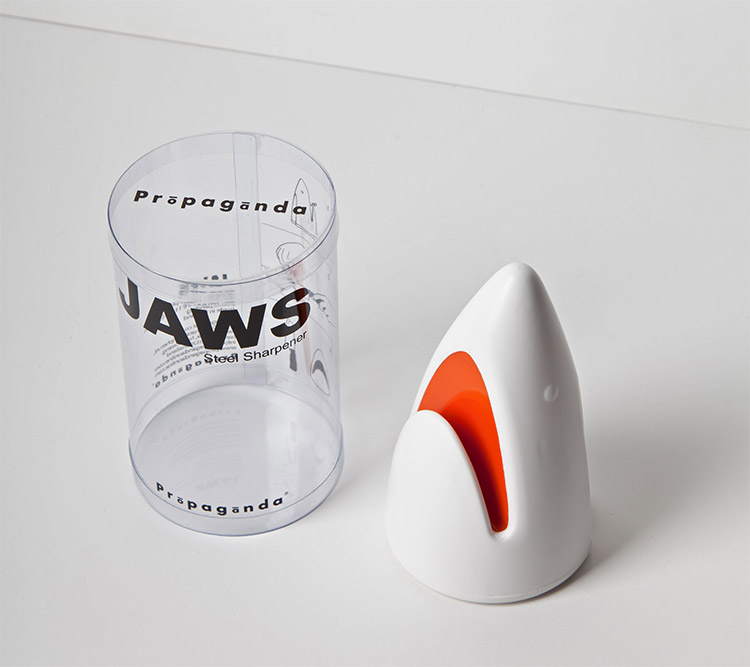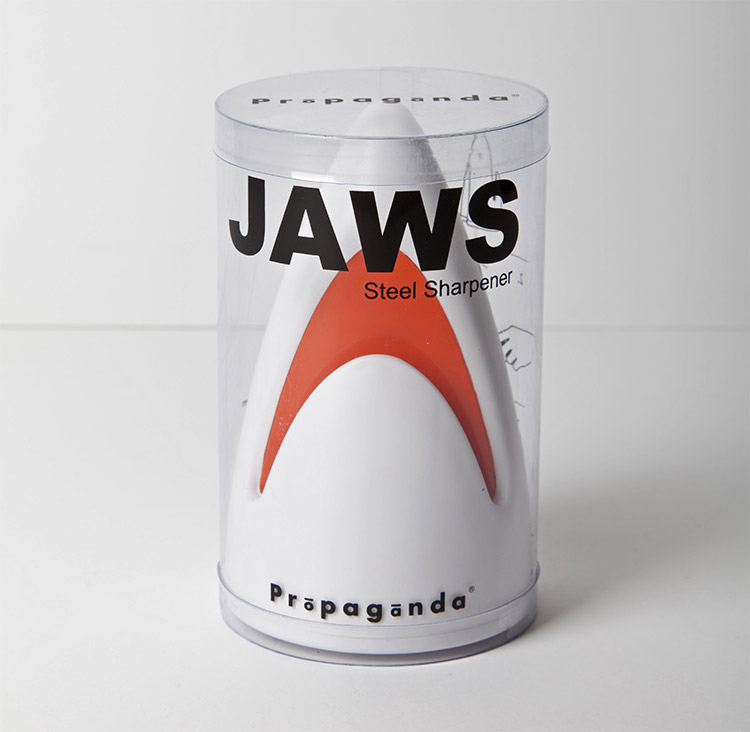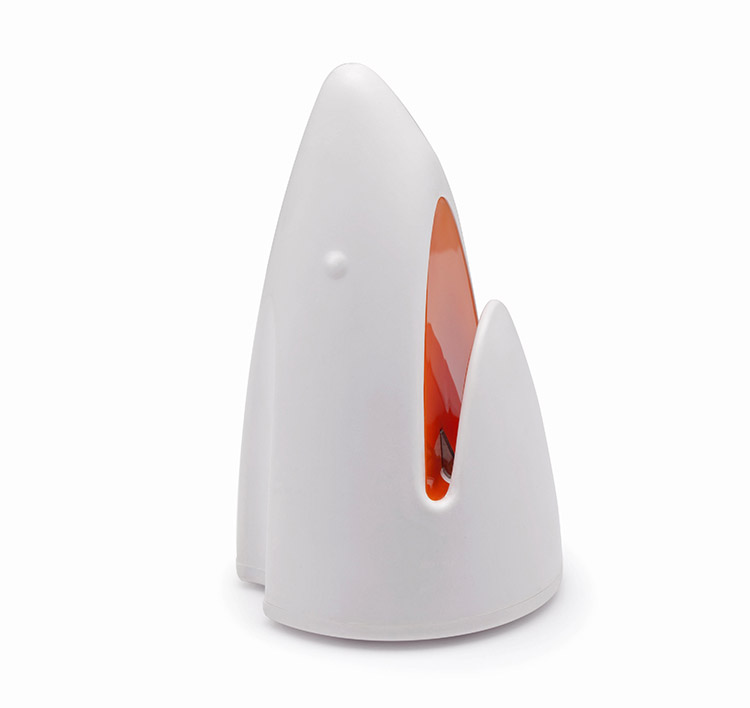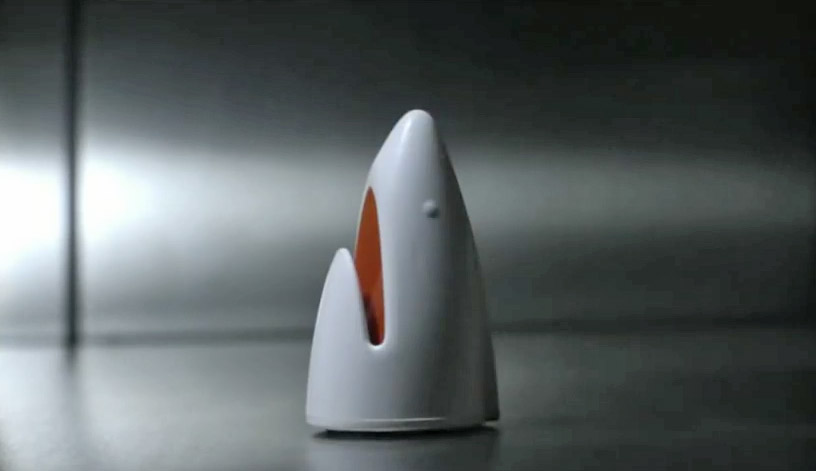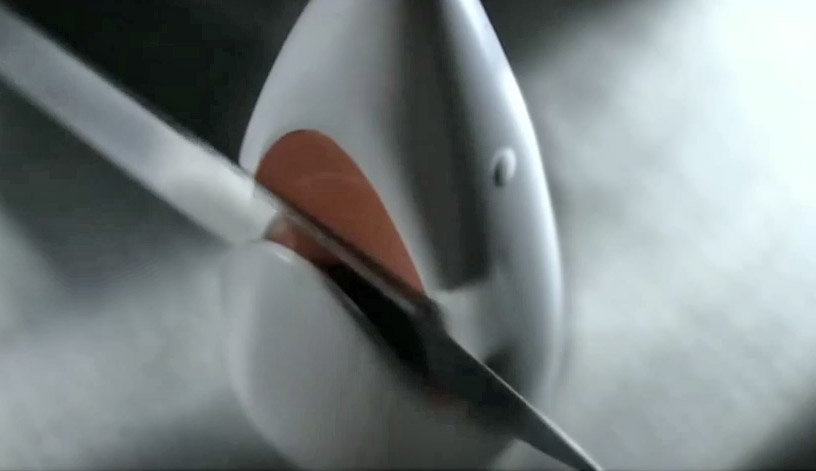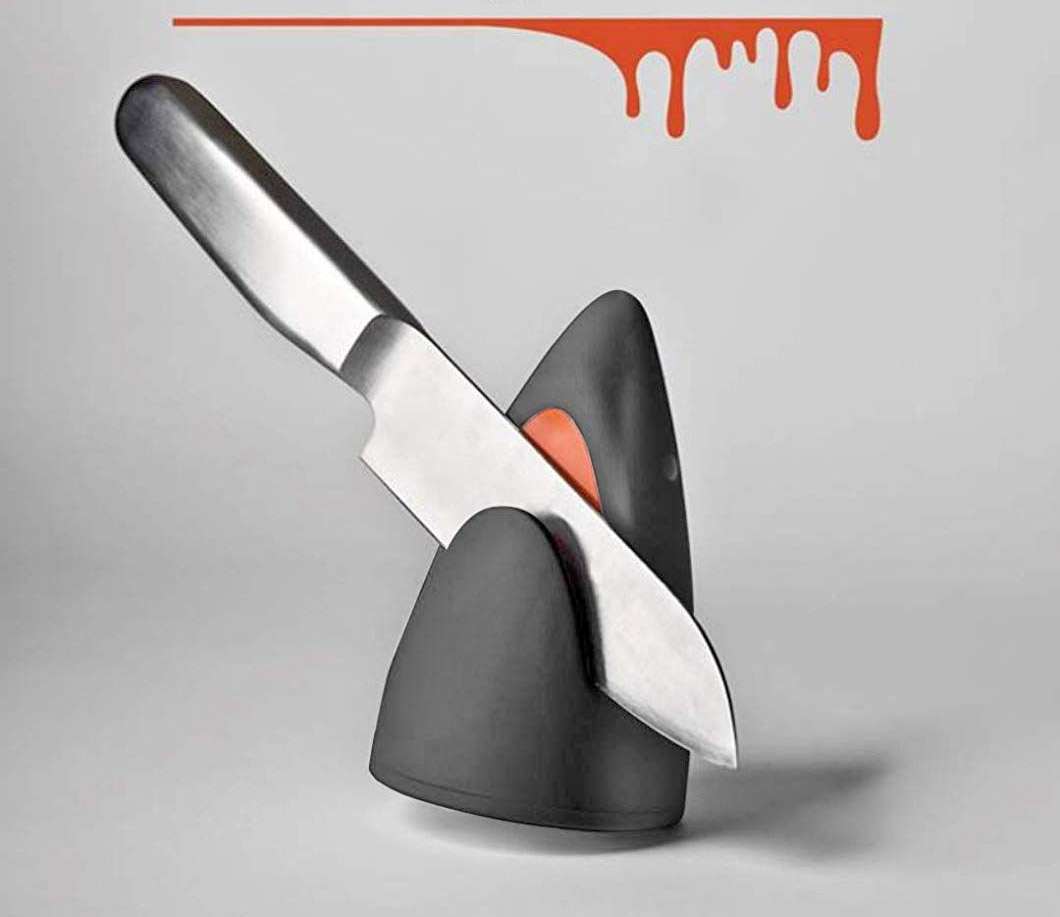 Subscribe To Our YouTube Channel