Shark Bite Swimsuit - Best Mama Shark Costume
By Ryan on 10/22/2018 11:16 AM (Updated: 07/22/2019 9:15 AM)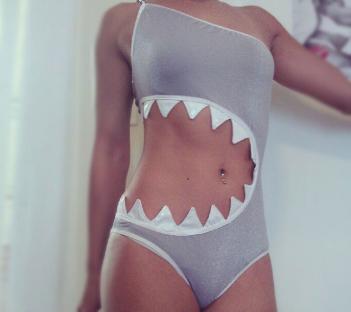 If you're looking for a mama shark Halloween costume, but would rather show some more skin than most shark costumes are able to, the shark bite swimsuit costume might be for you! It's a one piece women's swimsuit with a cut-out that looks like a shark is about to bite your body, either that or a shark has already taken a bite out of your body depending on which way you look at it...
The shark bite swimsuit features a one-shoulder strap with shark teeth that wrap around the whole side of body, which makes it almost a 0.5 piece bathing suit! It'll show 3/4 of your abdomen and 3/4 of your back while being just slightly hidden behind the shark teeth.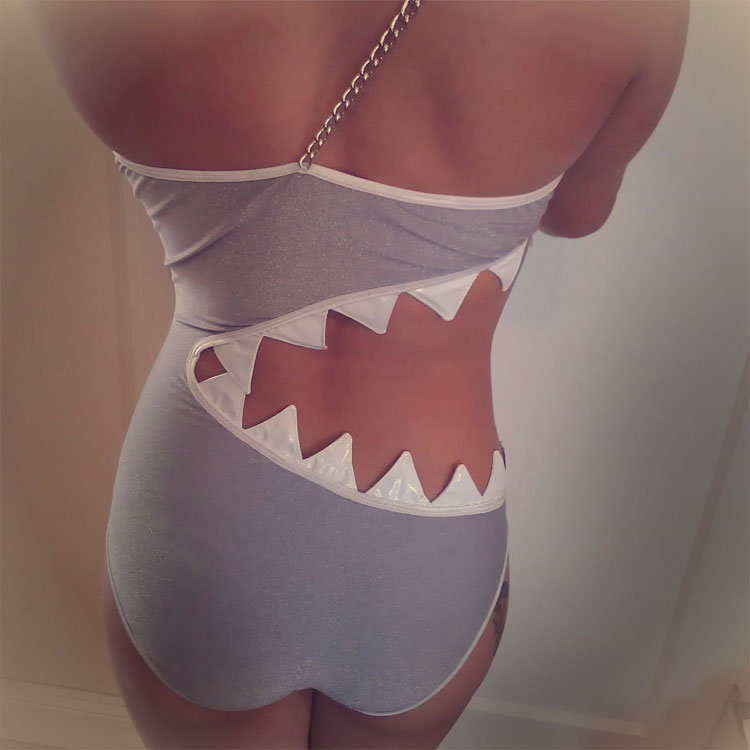 The shark bite swimsuit and costume is made from spandex, along with nylon and polyester, is super comfortable to wear, and makes for an awesome way to become a sexy shark this Halloween!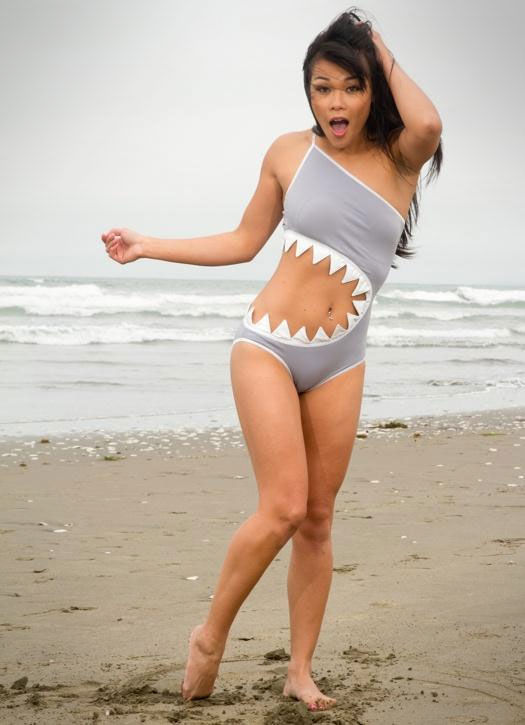 It's recommended to was the shark bite swimsuit in cold water with mild soap and then hang dry it to help preserve the features of the costume. The shark bite costume also features a chain strap that goes over you shoulder, and comes in 4 different sizes to choose from.