Beach Shark Attack Heat Changing Coffee Mug
By Ryan on 04/03/2018 2:54 PM (Updated: 04/03/2018 6:01 PM)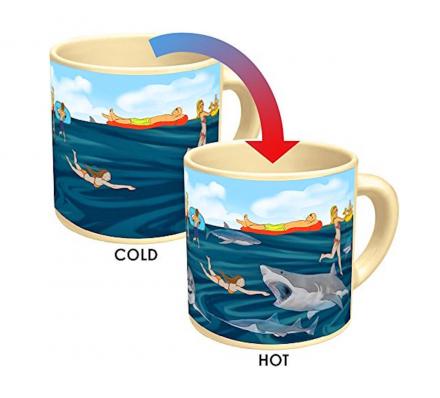 Why do we love sharks so much? They're viscous killing machines that stroll through the dark depths of the water lurking below us while we surf, swim, and relax in the ocean. None-the-less, if you'd like to watch imminent shark attacks and relive the movie Jaws each time you get some coffee, this beach shark attack heat changing coffee mug might be for you.
This fun and unique coffee mug aptly named "SHARK!" is a coffee mug that changes when it gets hot. Once you add in hot liquid like coffee or tea, sharks will appear below the people swimming in the water.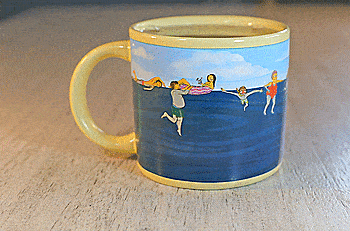 Before liquid, it's just a nice relaxing day at the beach, with swimmers on tubes, parents teaching their children to swim, people drinking cocktails, and swimming laps for exercise. But once you add in that hot liquid to the mug, a frenzy of sharks appear lurking below the swimmers. With some about the swallow a few swimmers whole.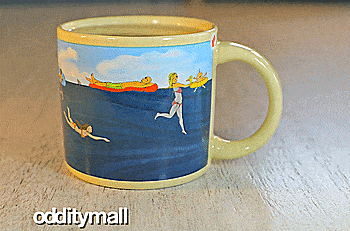 The beach shark attack heat changing coffee mug is able to hold 12 oz of liquid, is extra wide measuring 3.8 inches in diameter x 3.5 inches tall, and is recommended to hand-wash only as to preserve the color changing abilities of the mug. Though the shark attack mug can't be washed in the dishwasher, it is still microwave safe.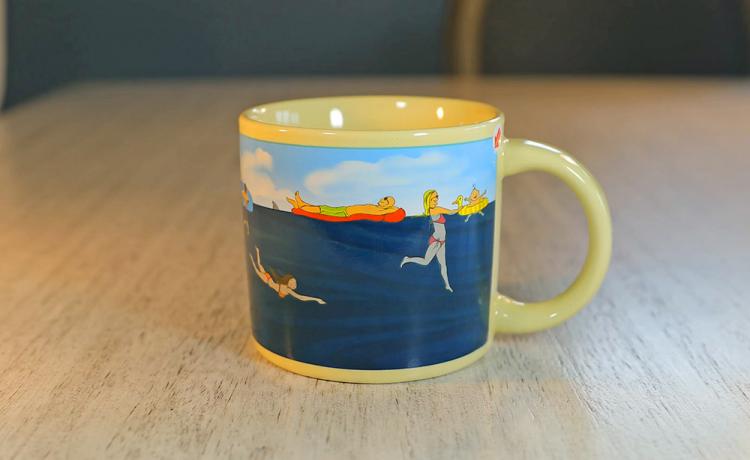 Check out the heat changing shark attack coffee mug in action via the video below.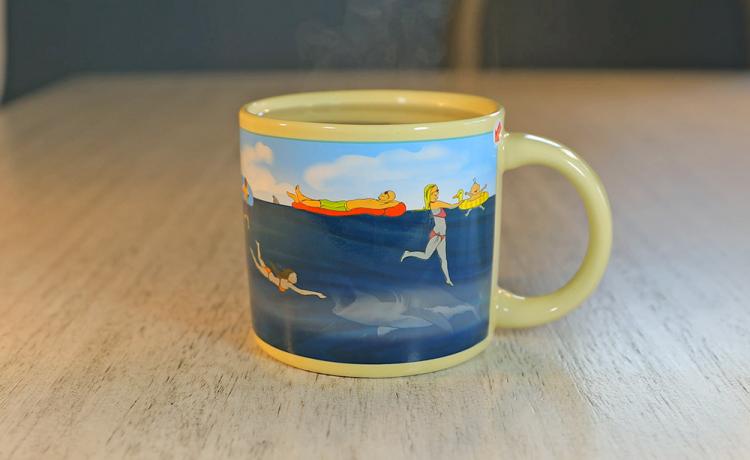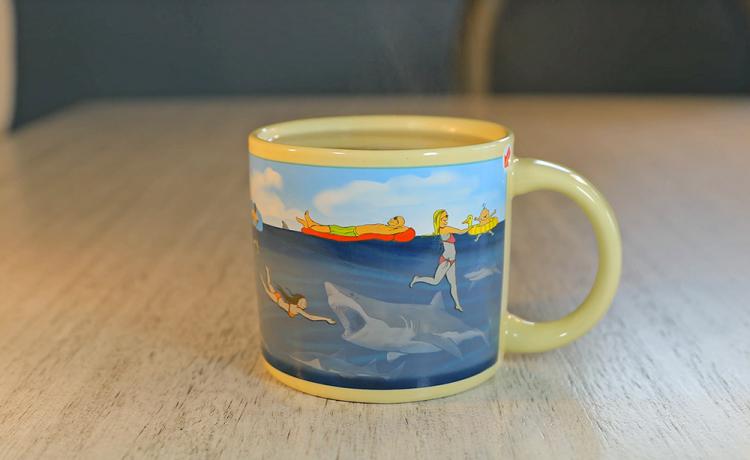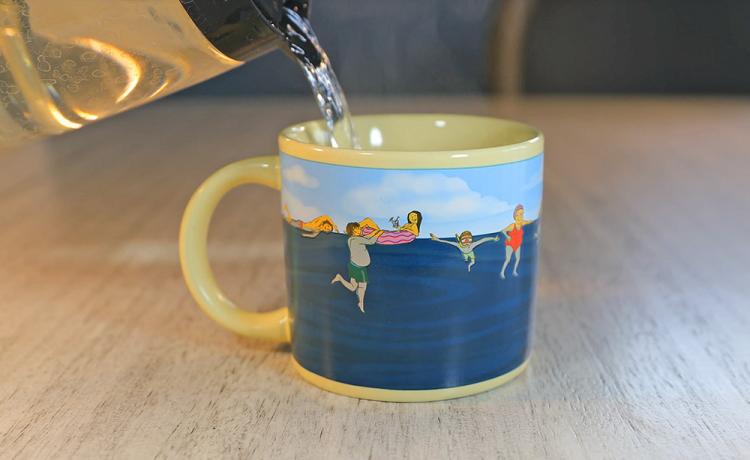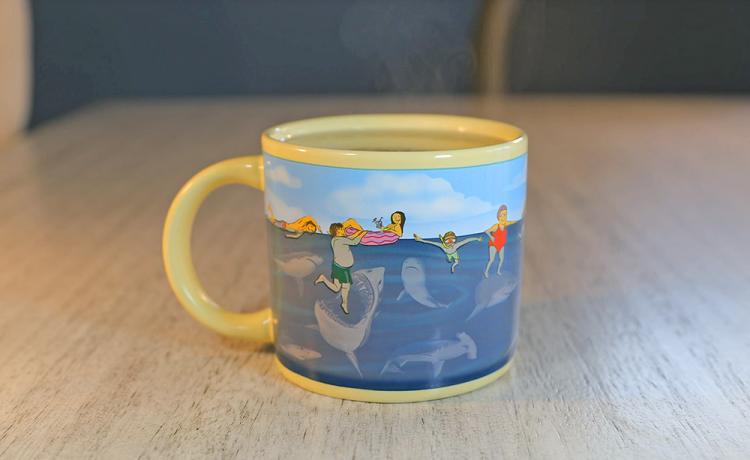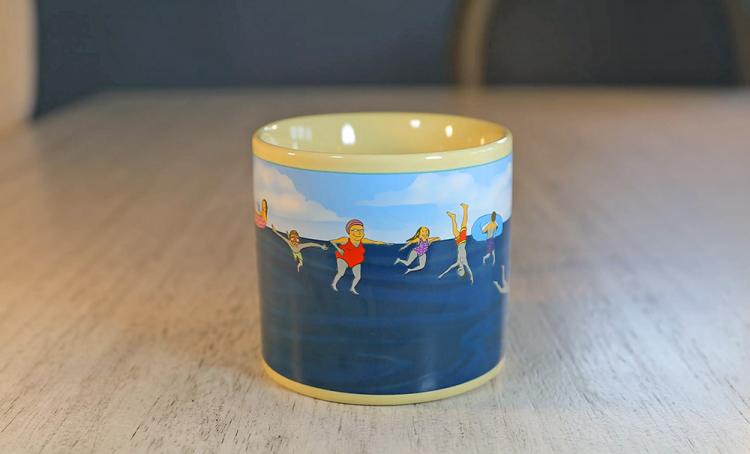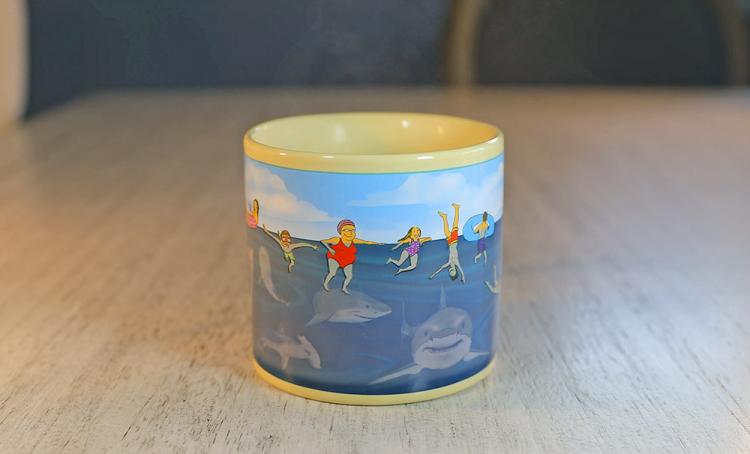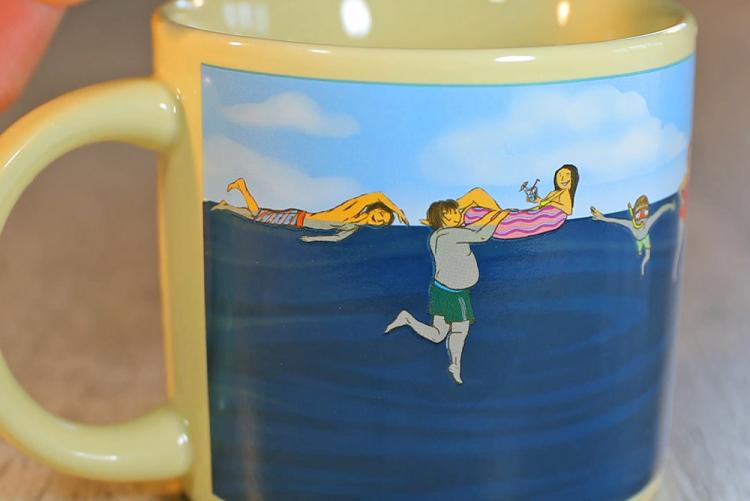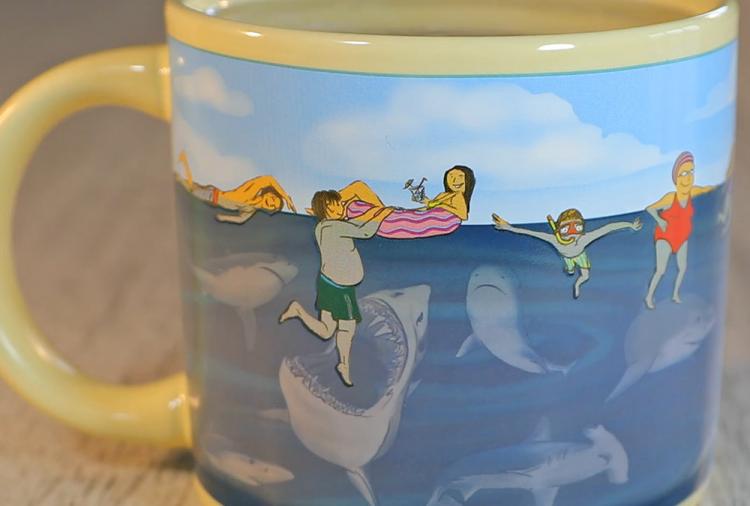 Subscribe To Our YouTube Channel