Shark Attack With Bloody Foot Salt and Pepper Set
By Ryan on 03/22/2018 11:05 AM (Updated: 10/05/2018 9:51 AM)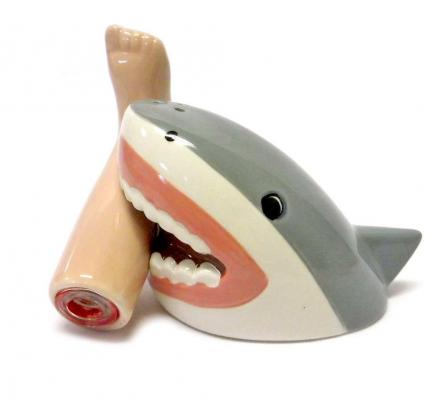 Sharks are the reason that I won't go swimming in the ocean. Are you crazy? That water is full of things that will kill you. It's not that I'm a coward, just smart enough to not make myself a meal for some huge animal predator. I've seen the movie Jaws and that was all I needed to keep myself out of the water. Even the salt and pepper shakers of the world know this fact.
This Shark Attack Salt and Pepper Set is a good reminder that things with big teeth can kill you. It features a shark and a bloody leg, which is all that's left of some poor swimmer. You can use either one for the salt and pepper as they don't actually come with anything in them.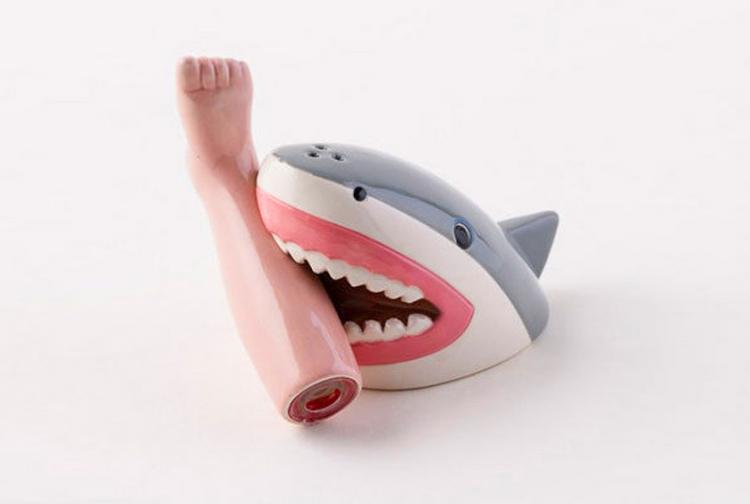 This unique shark attack seasoning set has embedded magnets that keep your shakers together when not in use so that it appears that the shark is biting the leg at all times. Plus the magnets help you from losing one of them in the back of the cupboard somewhere. When sitting on the table it'll look like the shark is nibbling on some surfer dude's leg as a light snack.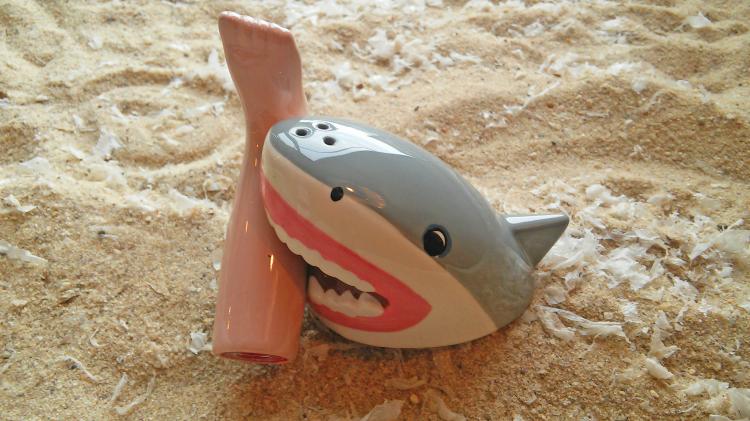 This shark attack shaker set is a great conversation piece and will add some terror to the dinner table. To paraphrase from the movie, we're gonna need a bigger (gravy) boat.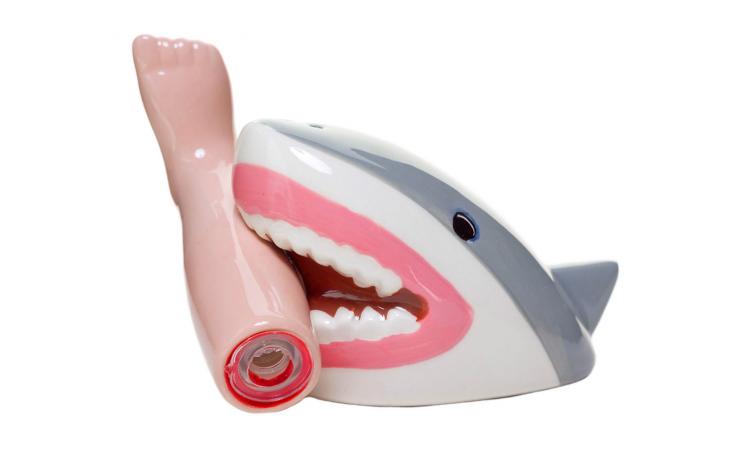 This salt and pepper set is made of ceramic and fired with a nice glossy glaze. The rubber plugs on the bottom of each make them super easy to refill, they measure about. 3.5 inches long when put together, and are not dishwasher safe so you'll have to hand-wash when they need to be cleaned. Although I don't think I've ever actually washed a salt and pepper set. Is that something people do?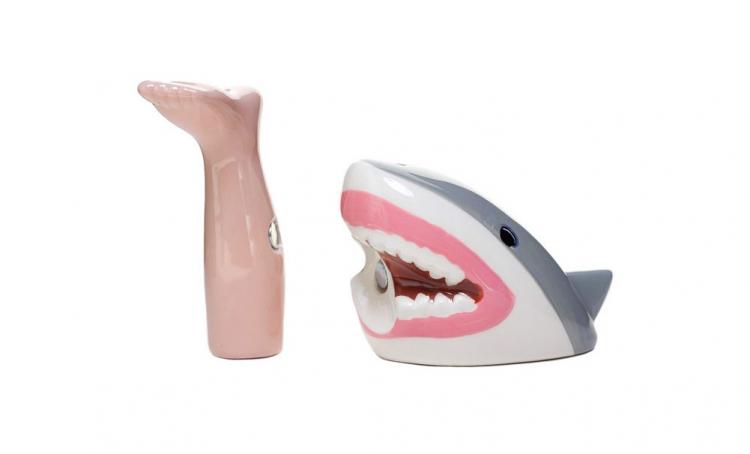 Check out the shark attack salt and pepper shakers in action via the video below.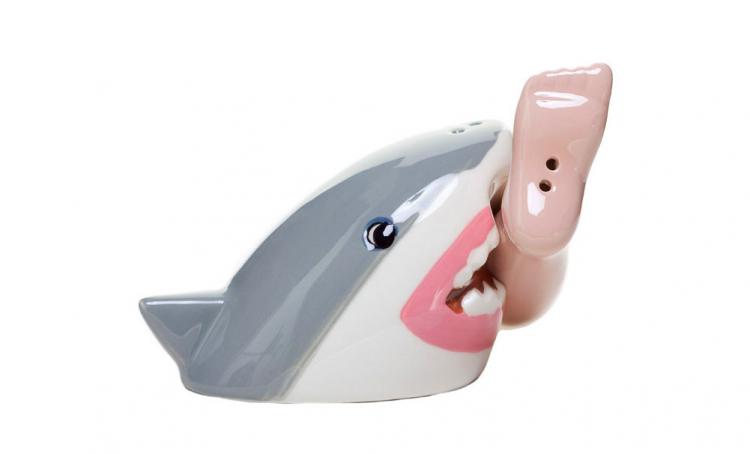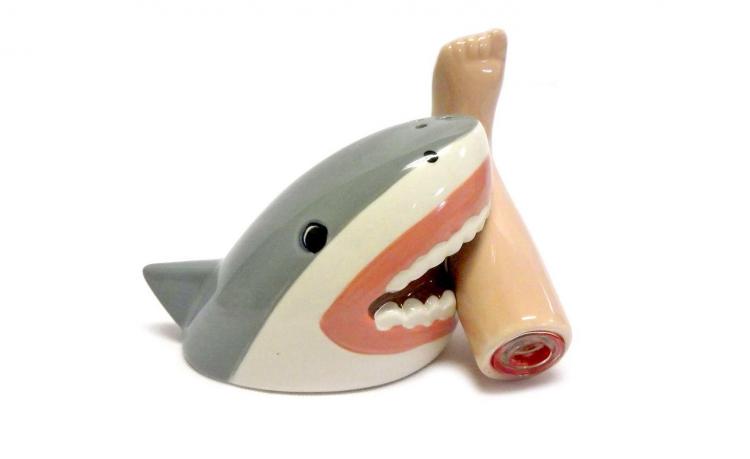 Subscribe To Our YouTube Channel