The Selfie Sisters Garden Gnome Is Here To Alert Your Neighbors Of Your Love For Selfies
By Ryan on 08/07/2019 11:12 AM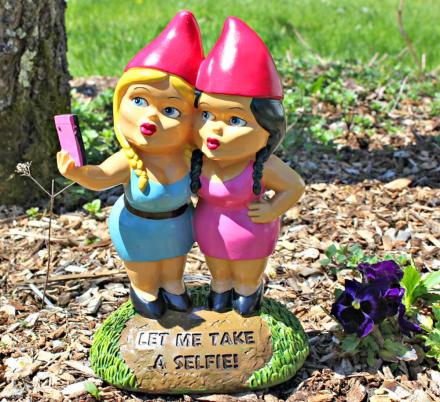 This lawn gnome is the perfect mashup of old meets new. When I hear someone mention a garden gnome, I immediately picture my grandmother's garden littered with those cheeky little pointy hat guys. But BigMouth wants to make garden gnomes the trendy garden accessory for millennials with this Selfie Sisters Garden Gnome. The brightly colored gnomes feature two besties posing for a selfie while rocking their best fish lips.
These body-con dress adored ladies are tough - they can withstand an entire snow-riddled winter while standing outside taking their selfies. Now to be specific...the hand-painted ceramic statue is made of durable cast ply resin that is weatherproof, allowing it to remain outside year round.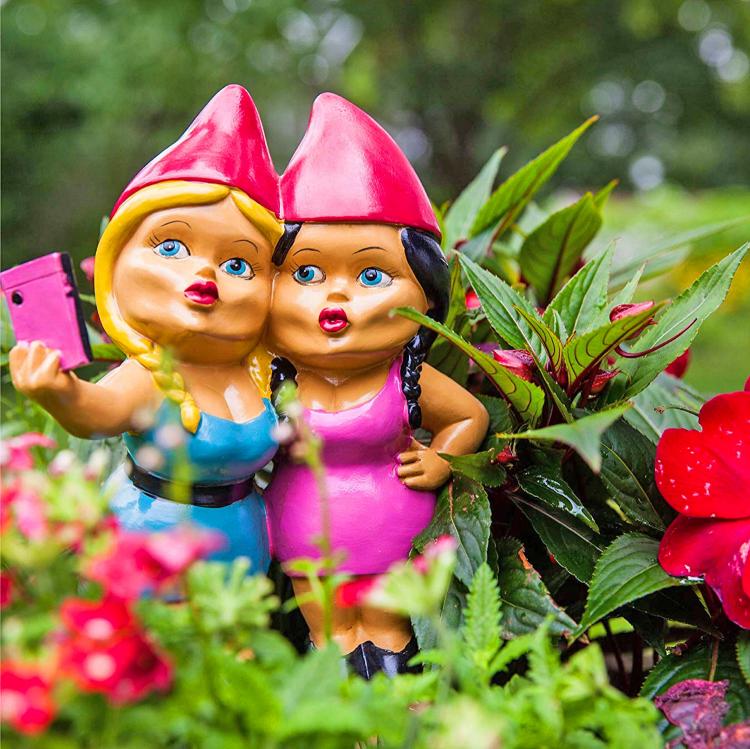 But these ladies don't NEED to remain outside. Invite them in to take their selfies on your living room bookshelf, your office desk, or anywhere else you think might provide a good selfie spot for them.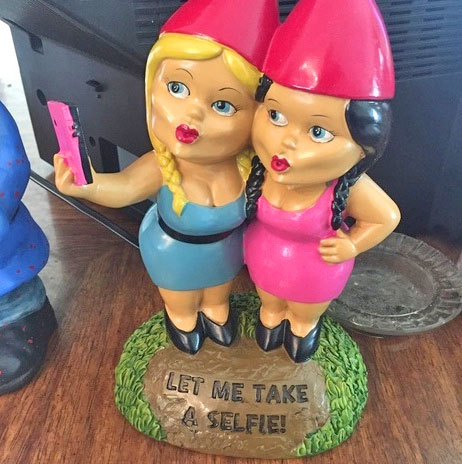 Weighing in at 1.61 pounds, these ladies could also serve as a great paperweight for those important selfies you've taken yourself.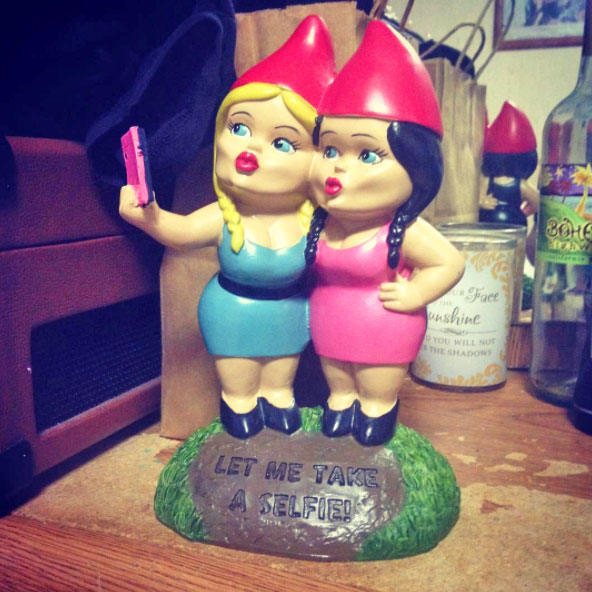 These ladies are polite and won't take up too much of your space. From their heels to the tip of their hats, these lady gnomes stand approximately 9" tall and are 2 x 5.8" wide.