Sega Genesis Mini
By Ryan on 04/03/2019 10:39 AM (Updated: 04/03/2019 2:59 PM)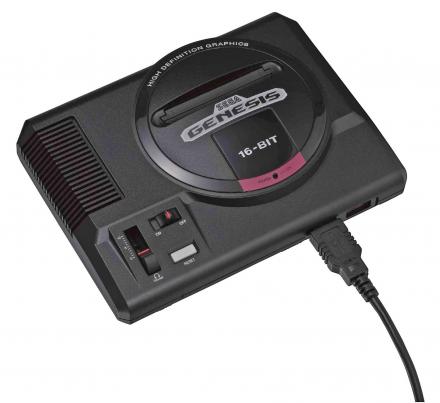 Much like how the original Nintendo and the Super Nintendo both came out with a mini version that had a bunch of pre-loaded games on it, the Sega Genesis has now done the same thing. The Sega Mini is now available for pre-order on Amazon, with a release date of September 19, 2019.
The Sega Genesis Mini comes pre-loaded with 40 classic games Sega games, including Ecco the Dolphin, Castlevania: Bloodlines, Toe Jam & Earl, Sonic the Hedgehog, Shining Force, and more (see full list of announced games below).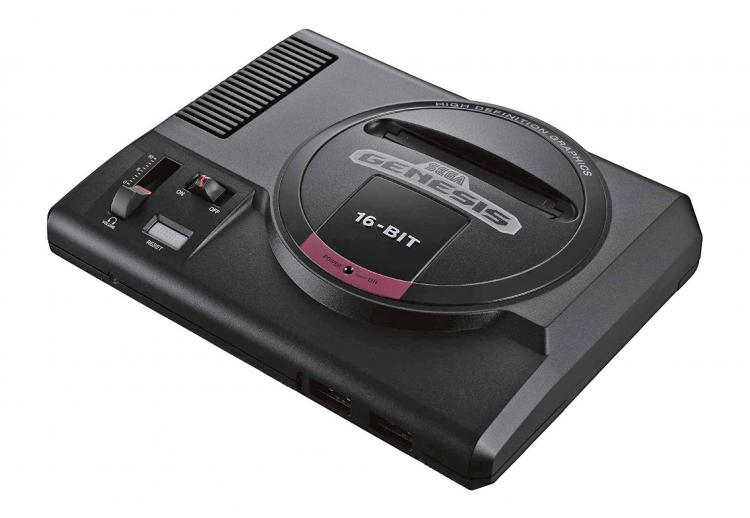 Just like the other classic (mini) consoles that have come out recently, the Sega Genisis Mini will be completely plug and play, and connects via HDMI so you can instantly play the classic Sega games without worrying about blowing into the cartridges, or smashing the console to get it to work. What games will the Sega Genesis Mini come with?
There are currently only 10 games announced for the Sega Mini (called Wave 1), which are as follows:
Ecco the Dolphin
Castlevania: Bloodlines
Space Harrier 2
Shining Force
Dr. Robotnik's Mean Bean Machine
Toe Jam & Earl
Comix Zone
Sonic the Hedgehog
Altered Beast
Gunstar Heroes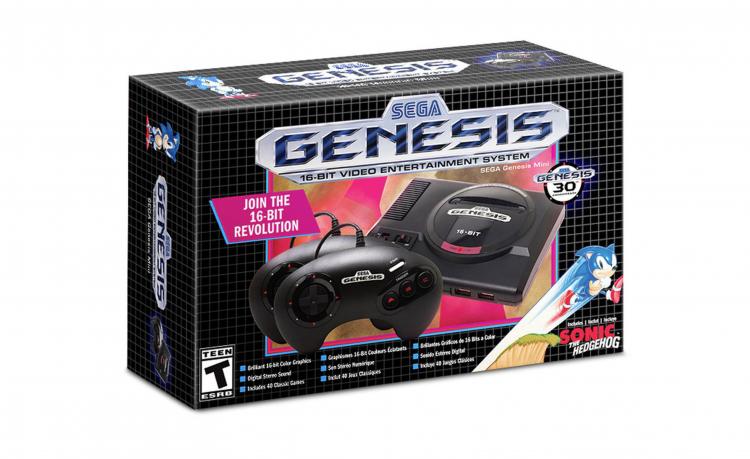 Games for the Sega Genesis Mini will be announced in four waves of 10 games each. Above you'll find a list of the first 10 games announced, and we'll just have to wait for the remaining 30 games.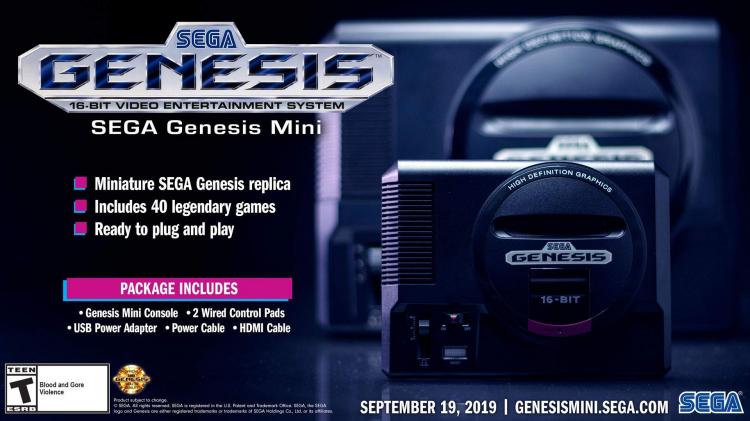 The Sega Mini will come with 1 Sega mini console, 2 wired controller pads, a USB power adapter, an HDMI cord, and a power cable. The console will measures around 10.6 x 7 x 2.9 inches and weight about 2 lbs.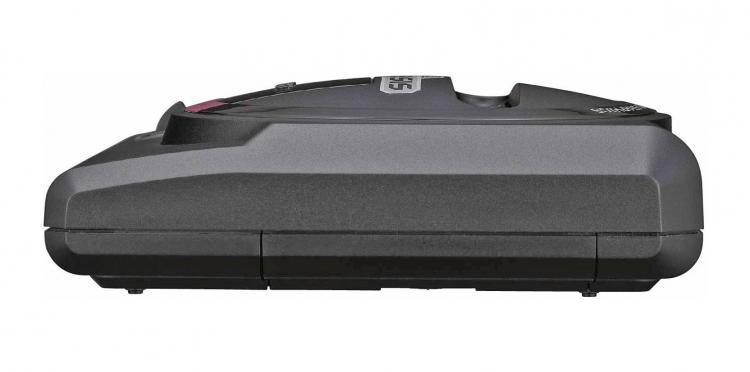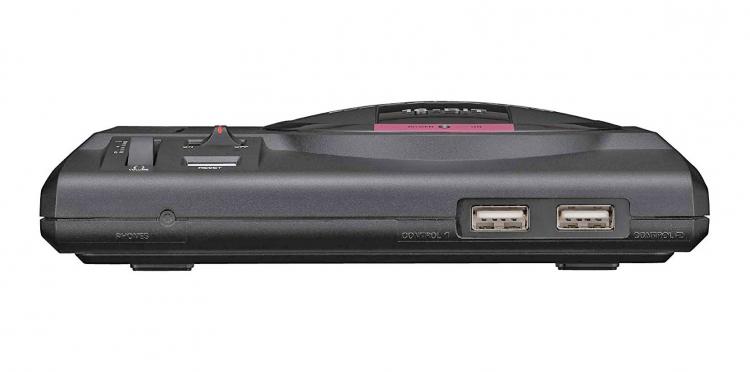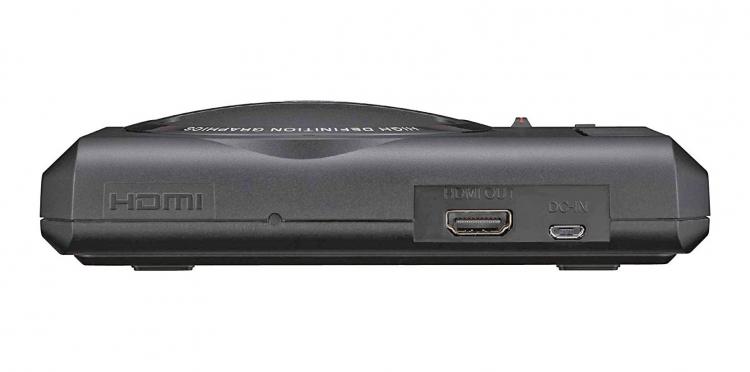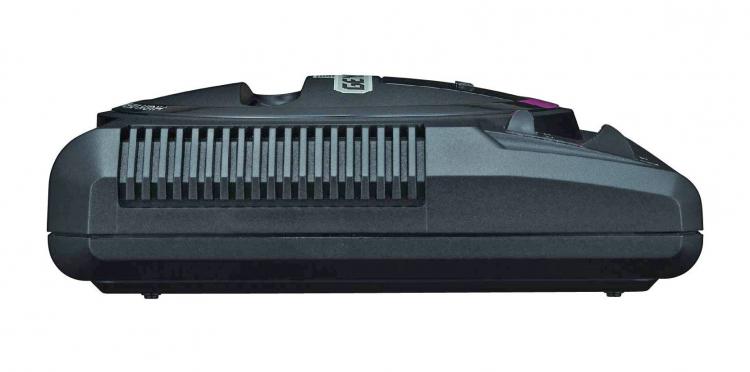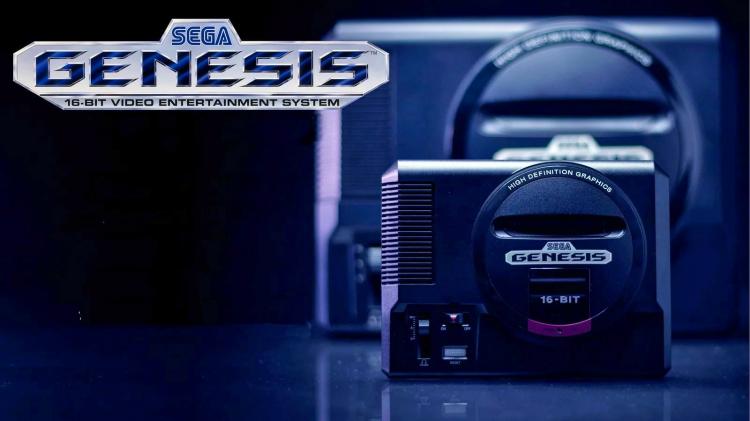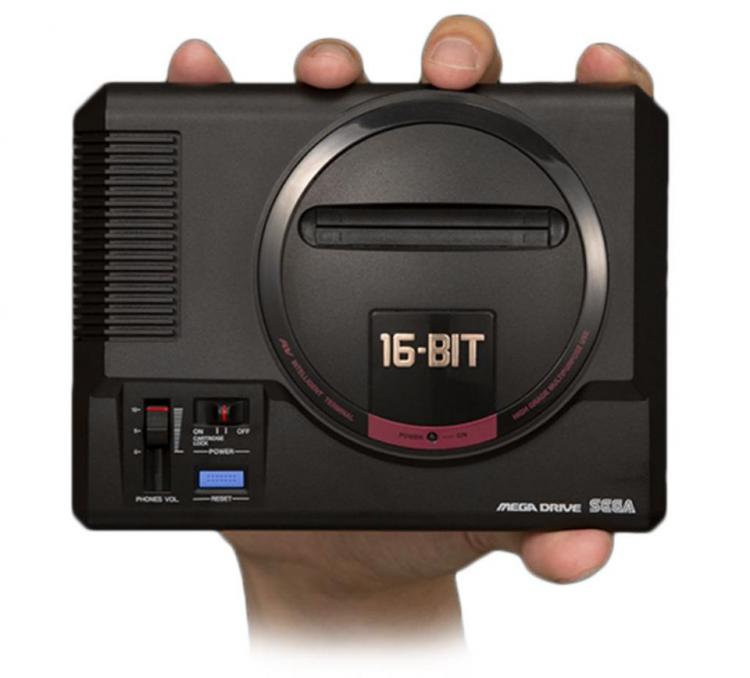 While we wait for an actual teaser video of the min Sega console, please enjoy these Sega commercials from the early nineties to keep you satisfied.
Subscribe To Our YouTube Channel