This Wave Boat Turns Your Jetski Into a Boat In Seconds
By Ryan on 08/03/2022 9:30 AM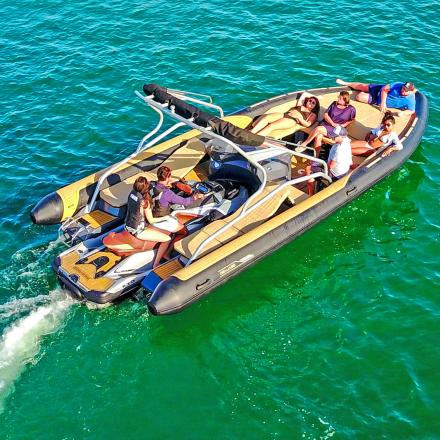 Jetskis are fun, but let's face it, sometimes you want a boat instead. Only rich people can afford both. At least, that used to be the case, but now the Sealver Waveboat is here to help. It turns your Jetski into a boat In mere seconds, giving you the best of both worlds. The Sealver Waveboat is compact, stylish and ready for your adventurous lifestyle. It is the merging between boat and jetski that we have been waiting for.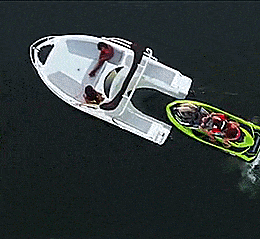 Your Jetski docks right into the larger structure to create this new hybrid vessel. The Sealver Wave Boat range transforms your regular jet ski into a power boat in just seconds.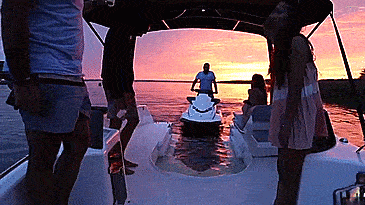 Setup takes less than a minute and once you're out in open water, all you have to do is detach the PWC and be on your way. Those on board the Sealver Wave Boat can sit back, relax and cheer as you do donuts around the Waveboat. That sounds like way too much fun!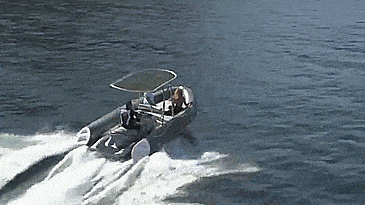 If you own a jetski already, this is the perfect and most cost effective way to own your very own power boat. This will be a great little party boat for you and your friends, as you can just connect and disconnect your jetski as needed, and let everyone on the boat have a try on the jetski.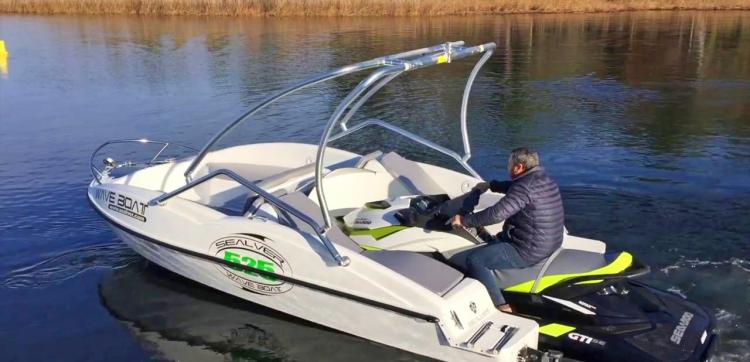 When the jetski is not locked into the boat, you can lay down an optional inflatable mattress or board to use to lay down or stand on, so that the space is not wasted.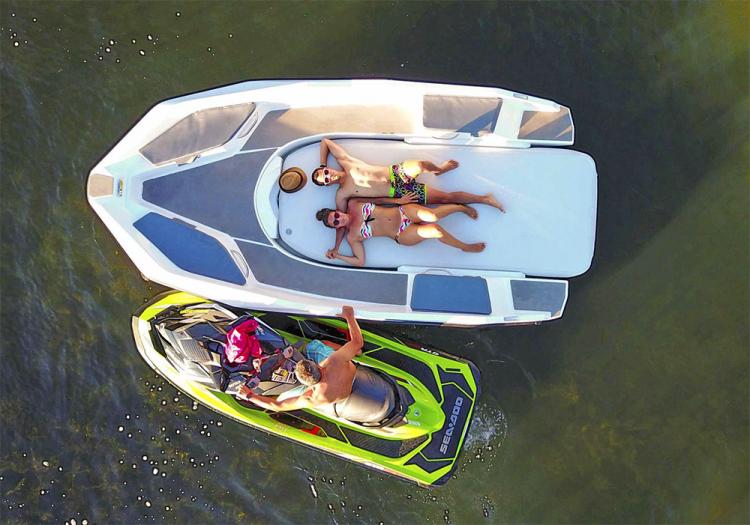 Check out the Sealver Waveboat that converts your jetski into a boat in seconds in action via the video below.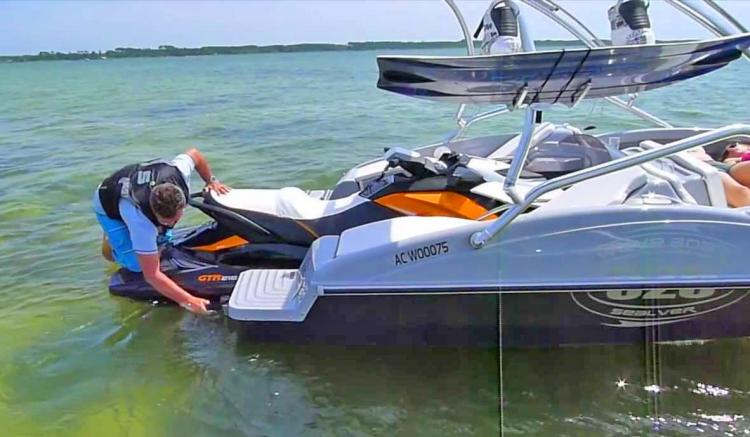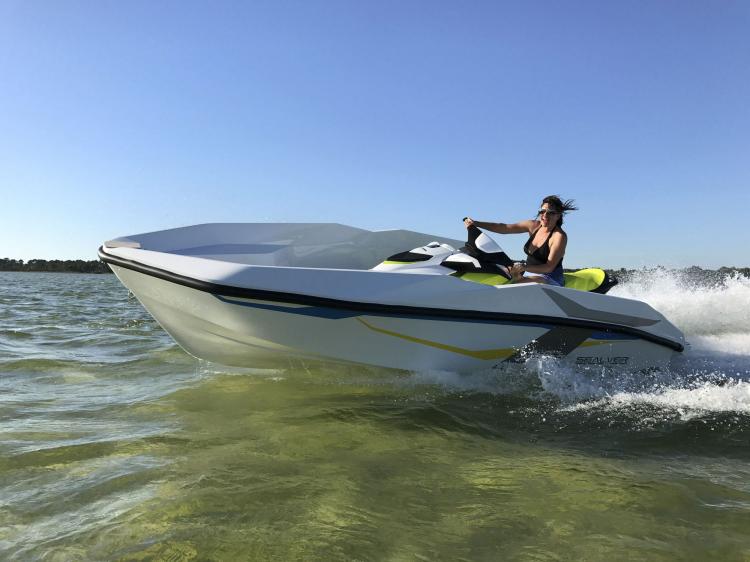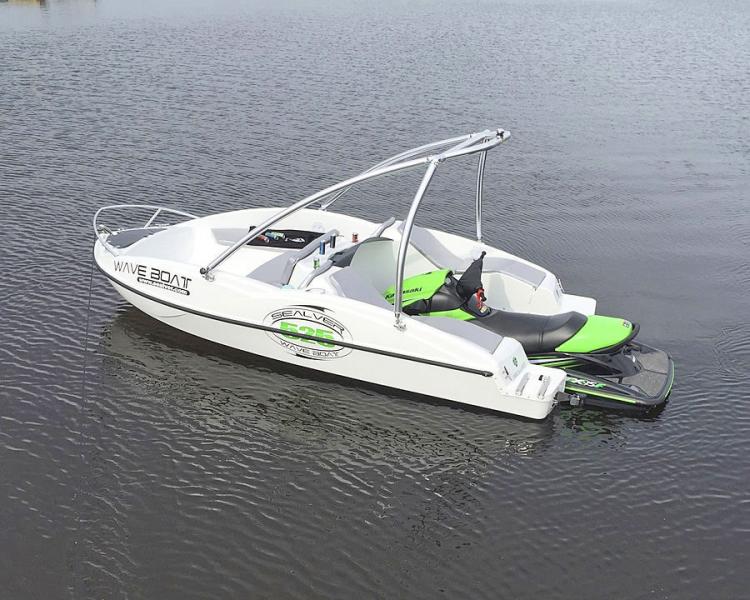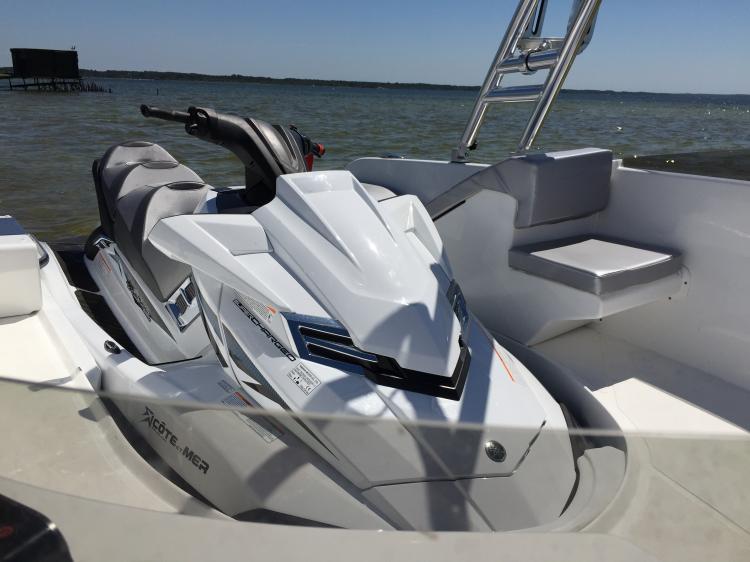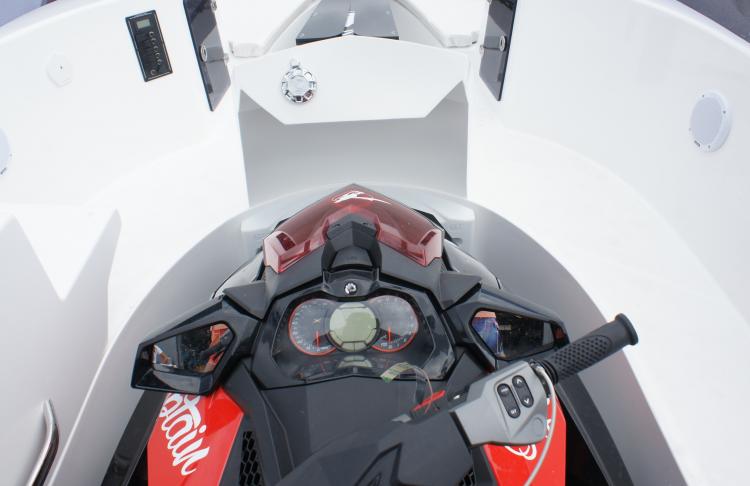 You can snag one of these incredible vessels that turns your jet ski into a boat from their website for around $35k!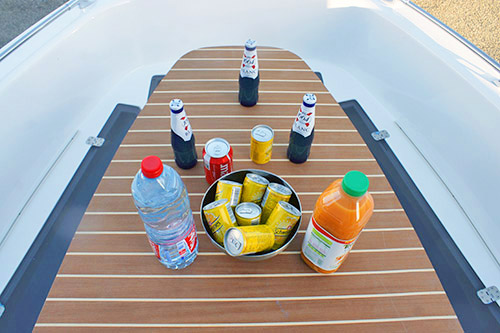 Check out the wave boat that turns your jetski into a boat in action via the video below!
Subscribe To Our YouTube Channel