Sealegs Amphibious Boats Feature 3 Retractable Wheels To Get In and Out Of Water
By Ryan on 07/31/2020 11:55 AM (Updated: 07/31/2020 2:43 PM)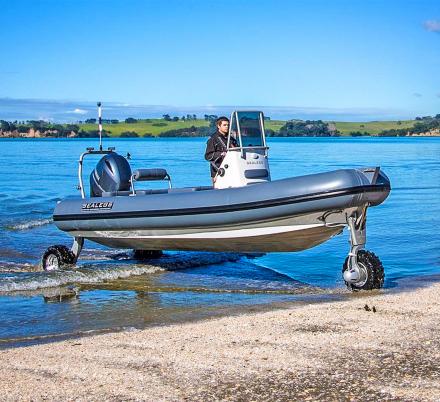 Wouldn't it be nice if you had a boat that could just crawl itself up onto land when you're ready to get out, instead of dealing the hassle of trailers, docks, and all that other nonsense that just takes up time? Well, someone has come up with the ultimate solution for yacht owners, waterfront property owners, and more with a boat called Sealegs. It's basically a boat with automatic wheels that fold down and brings itself onto land. It's an amphibious boat that features 3 wheels that can easily get itself in and out of the water in seconds.
Sealegs is based out of New Zealand, and they first came up with the idea back in 2001, and it quickly got developed into a prototype. They had their first line of amphibious boats available back in 2004, and have since come up with new and better features for their boats on wheels. They've sold over 1,400 Sealeg amphibious boats in 55 countries around the world.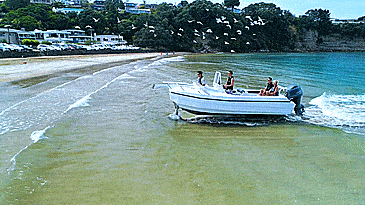 Sealegs newest model is a fully electric boat that crawls itself onto land using three powerful wheels. The futuristic new boat model is called the E4 amphibious boat, and is powered by an onboard 48-volt 7-kWh lithium battery pack, a beautiful 24-inch touchscreen information/control panel, and a top speed of 46 mph on the water and 6 mph on land. The incredible electric amphibious boat also features regenerative breaking, an optional solar panel, along with a step-up charger that draws power from the outboard motor while it's in use.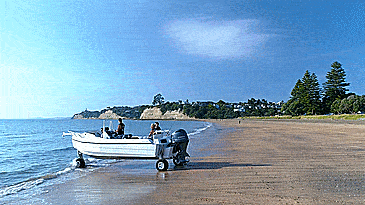 The E4 electric amphibious boat is good for 1.5 hours of drive time, and would take around 4-5 hours to fully recharge. The amazing 24-inch touchscreen control panel offers push-button wheel deployment and retraction, and tons of other controls such as headlights, navigation lights, drive motor controllers, view the battery status, control the wheels of the boat, and more. Though besides their electric version of the amphibious boat, all of their other models have gas motors which offer a lot more range and usability. Other gas powered models include a variety of Sport RIBs, Hydrasol RIBs, Sport Alloys, as well as commercial RIBs and Hydrasols. You can view more information on all of their amphibious boat models on their website here.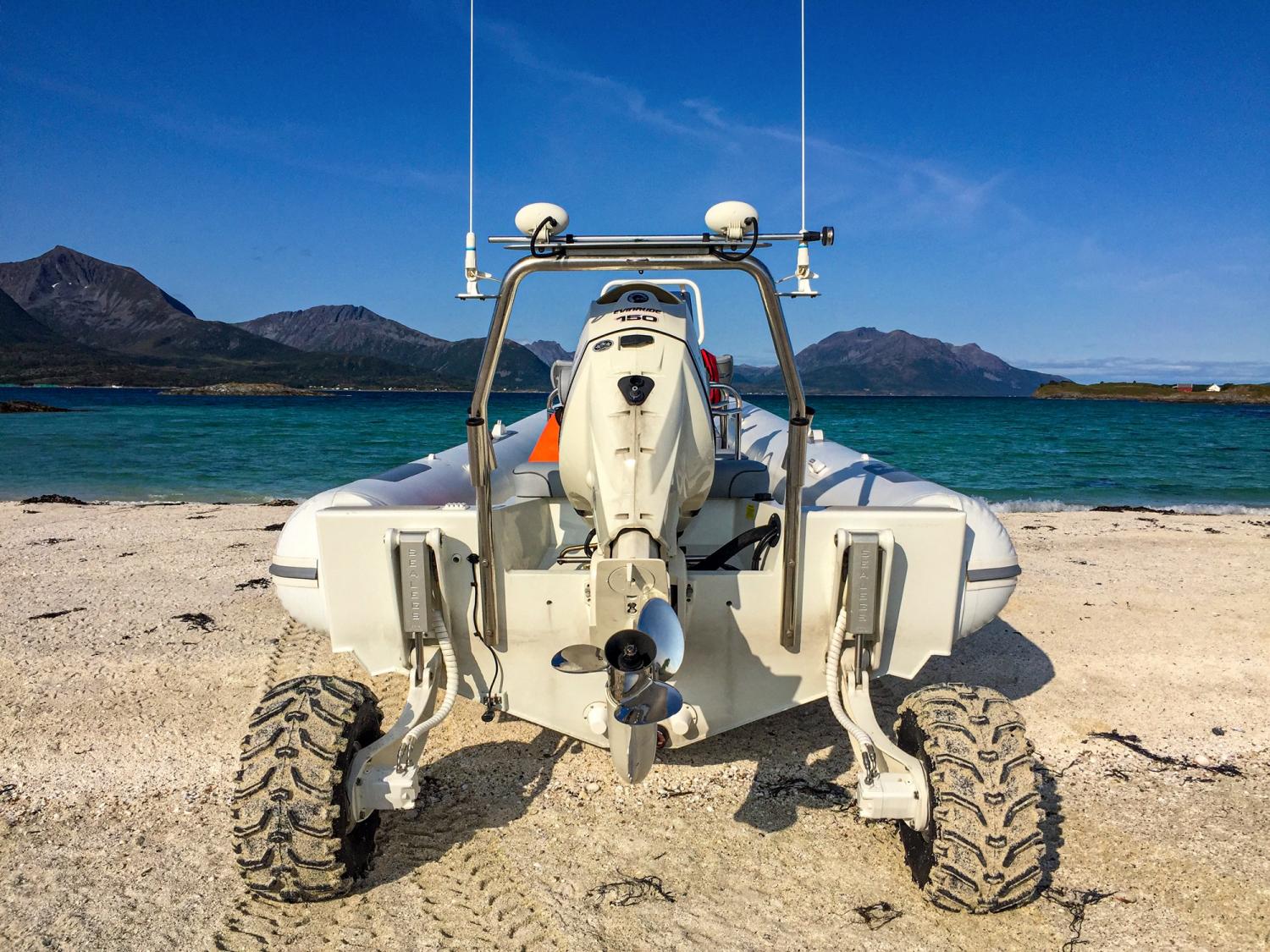 You may think what good is a boat on wheels gonna do me if I still have to put it onto a trailer and haul it home? Well, if you're thinking that, the Sealegs wheeled-boat is probably not for you. They say the unique boat is for people that own waterfront properties that just want to get their boat up and onto their land, yacht owners that just want to go to the shore and back to their yacht, commercial uses, as well as for use in military operations, search and rescue, harbor patrols, and more.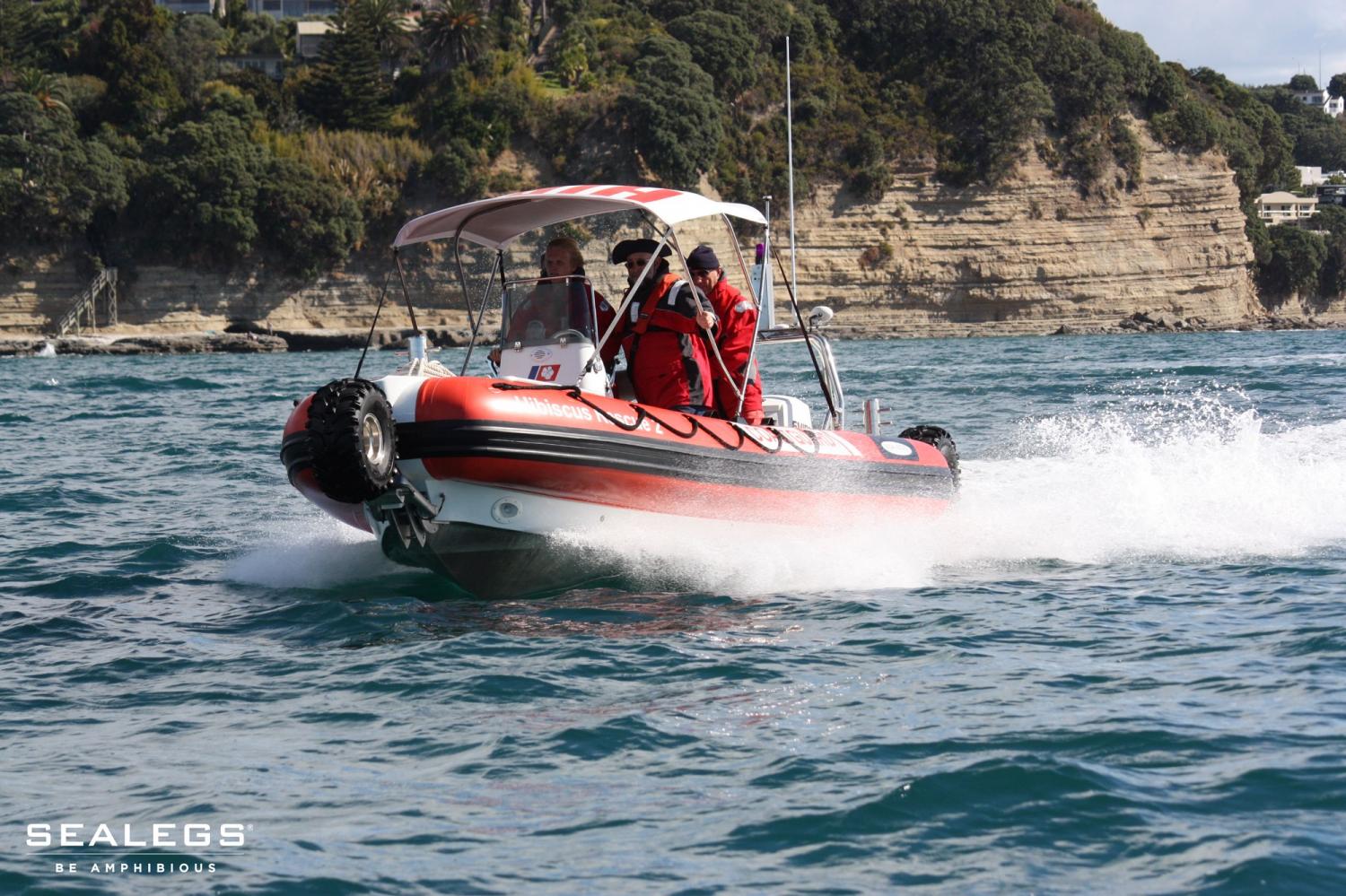 Even if Sealeg boats are meant for owners with waterfront properties or yachts, that's not to say they don't have trailers. They do have specialized trailers that allow you to wheel the boat right onto the trailer without ever having to backup your truck into the water. This makes the initial entry into the water a whole lot easier than your normal boat launch.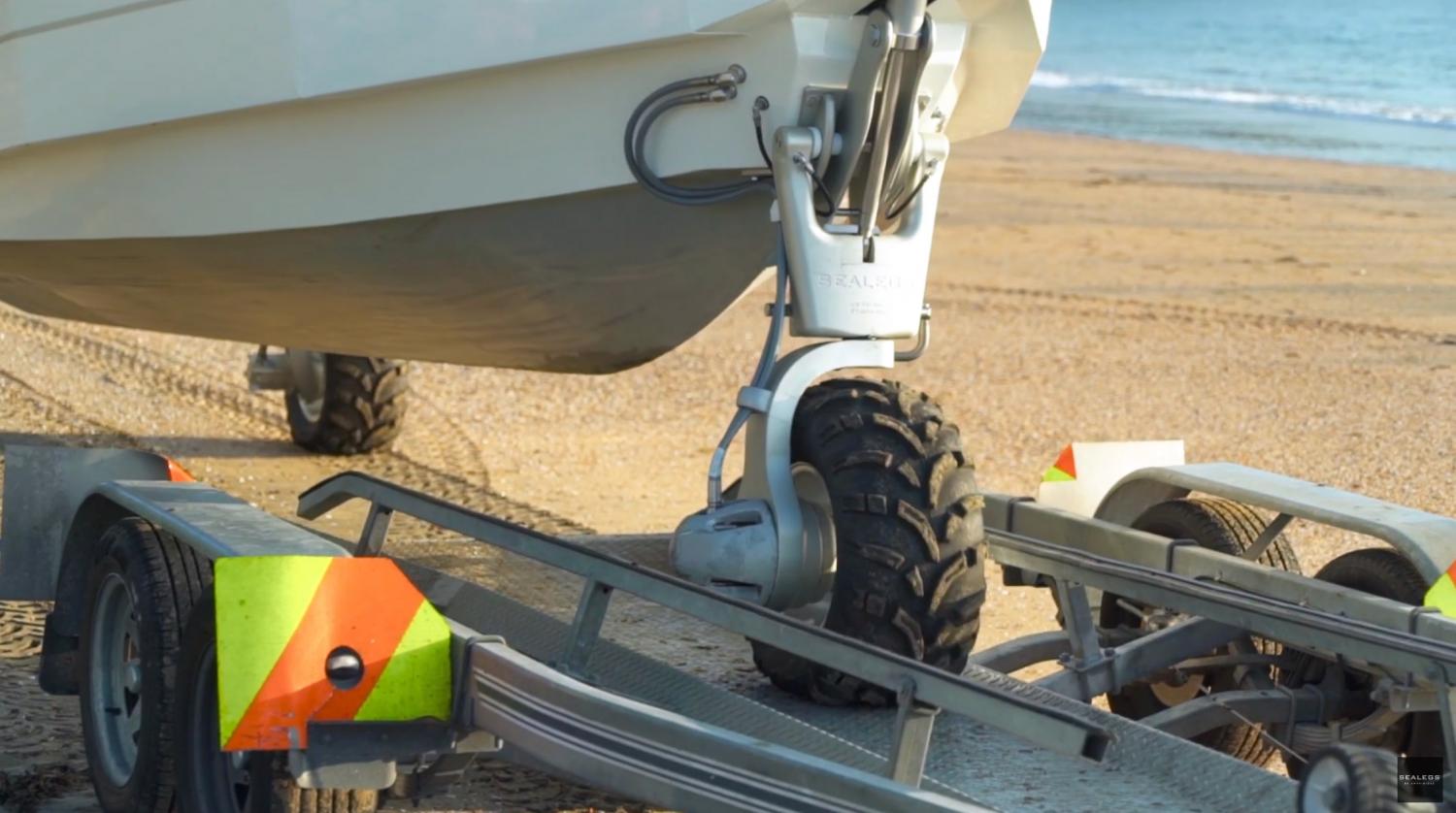 What is the price of a Sealegs amphibious boat?
Sealegs doens't list the official price anywhere on their website, but what we can see is the price of used Sealeg boats on Yachtworld. The cost of Sealegs boats on Yachtworld range tremendously from as low as $59,000 to as high as $260,000. So suffice to say Sealeg boats aren't cheap, but if you happen to already have a yacht, this should really be pocket change.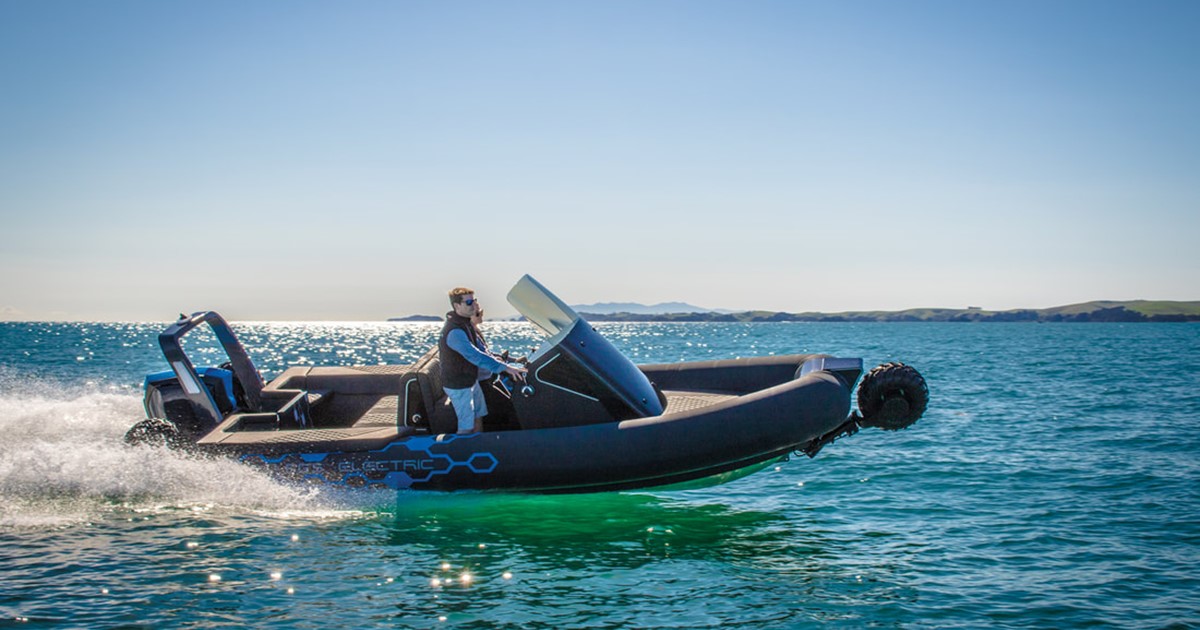 Check out Sealegs newest model the fully electric E4 amphibious boat on wheels in action via the video below.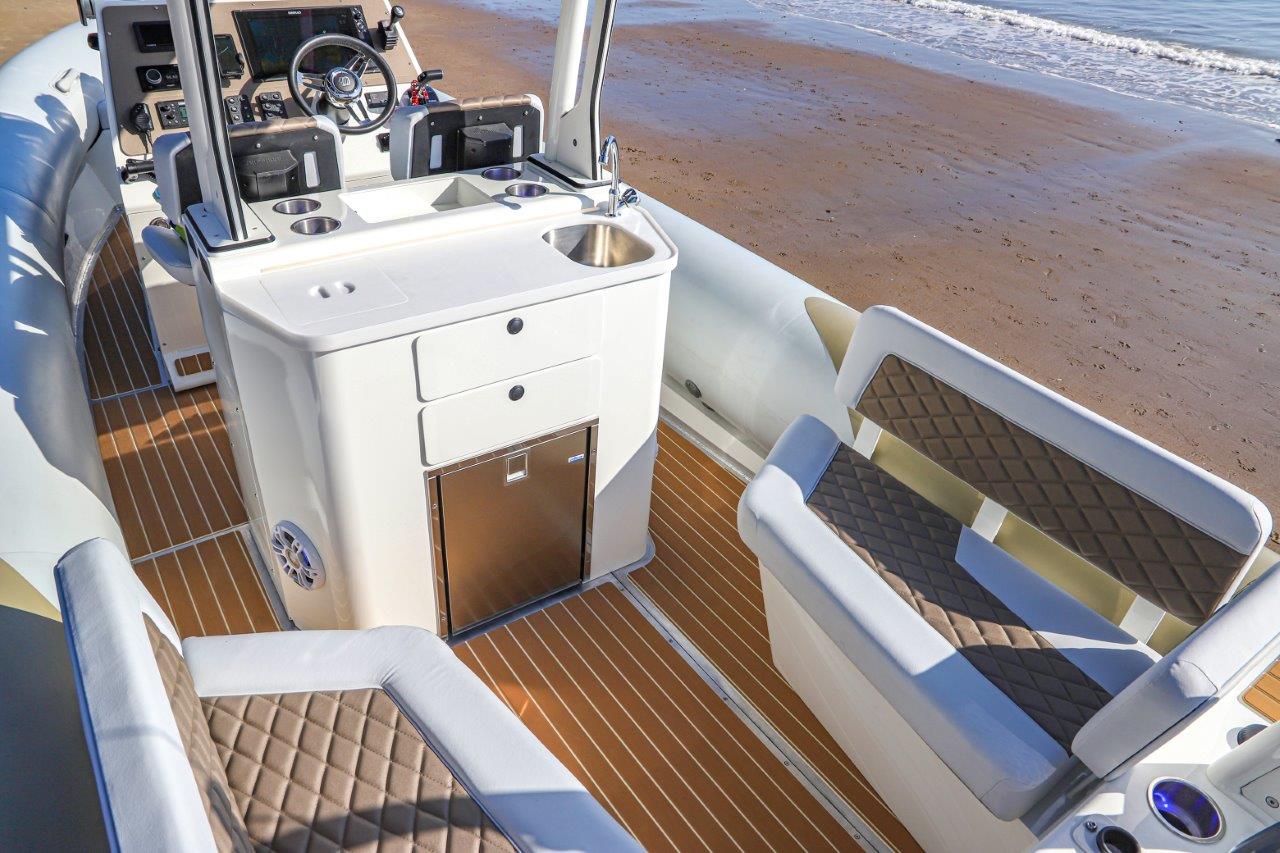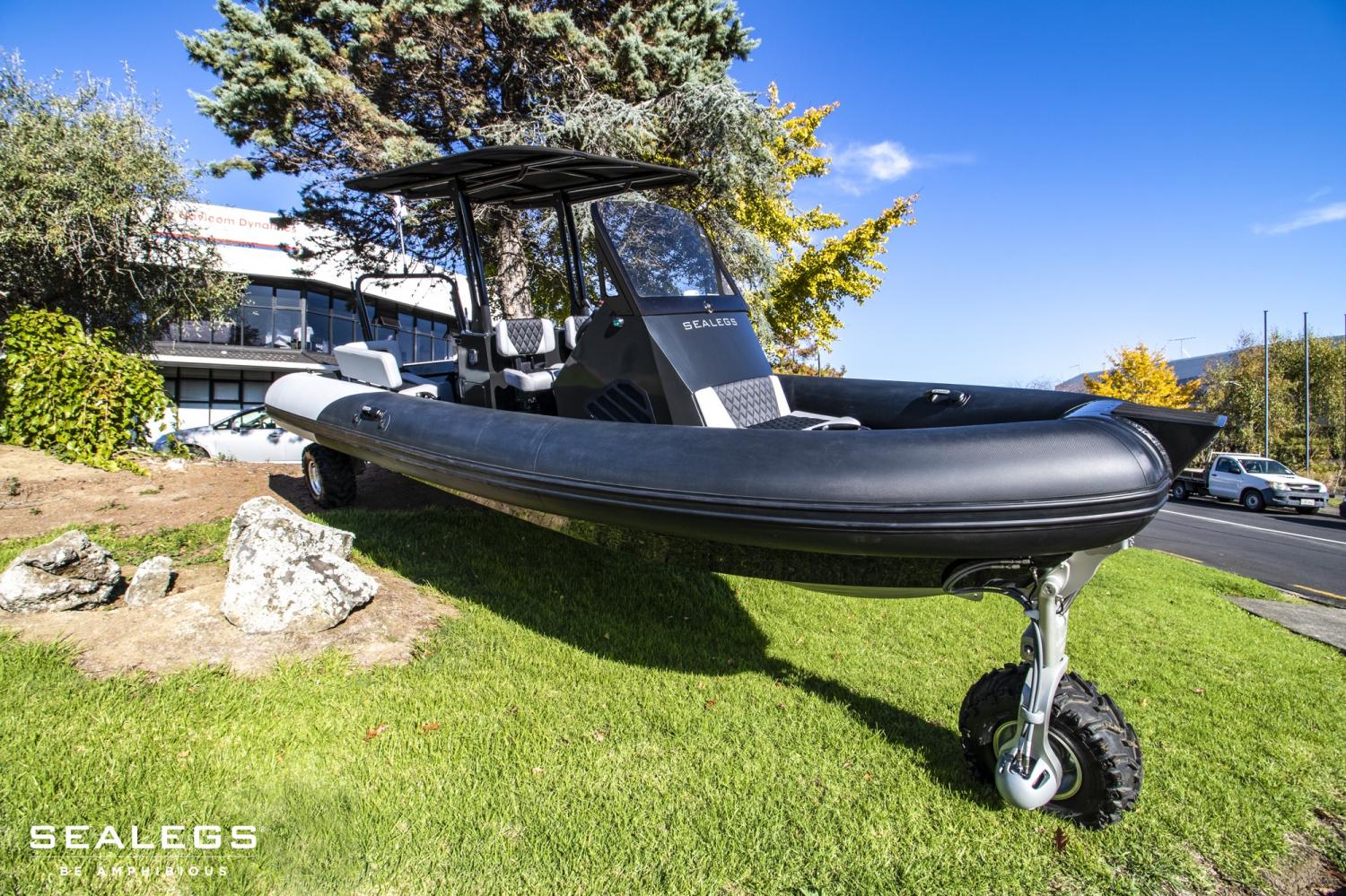 Images courtesy of Sealegs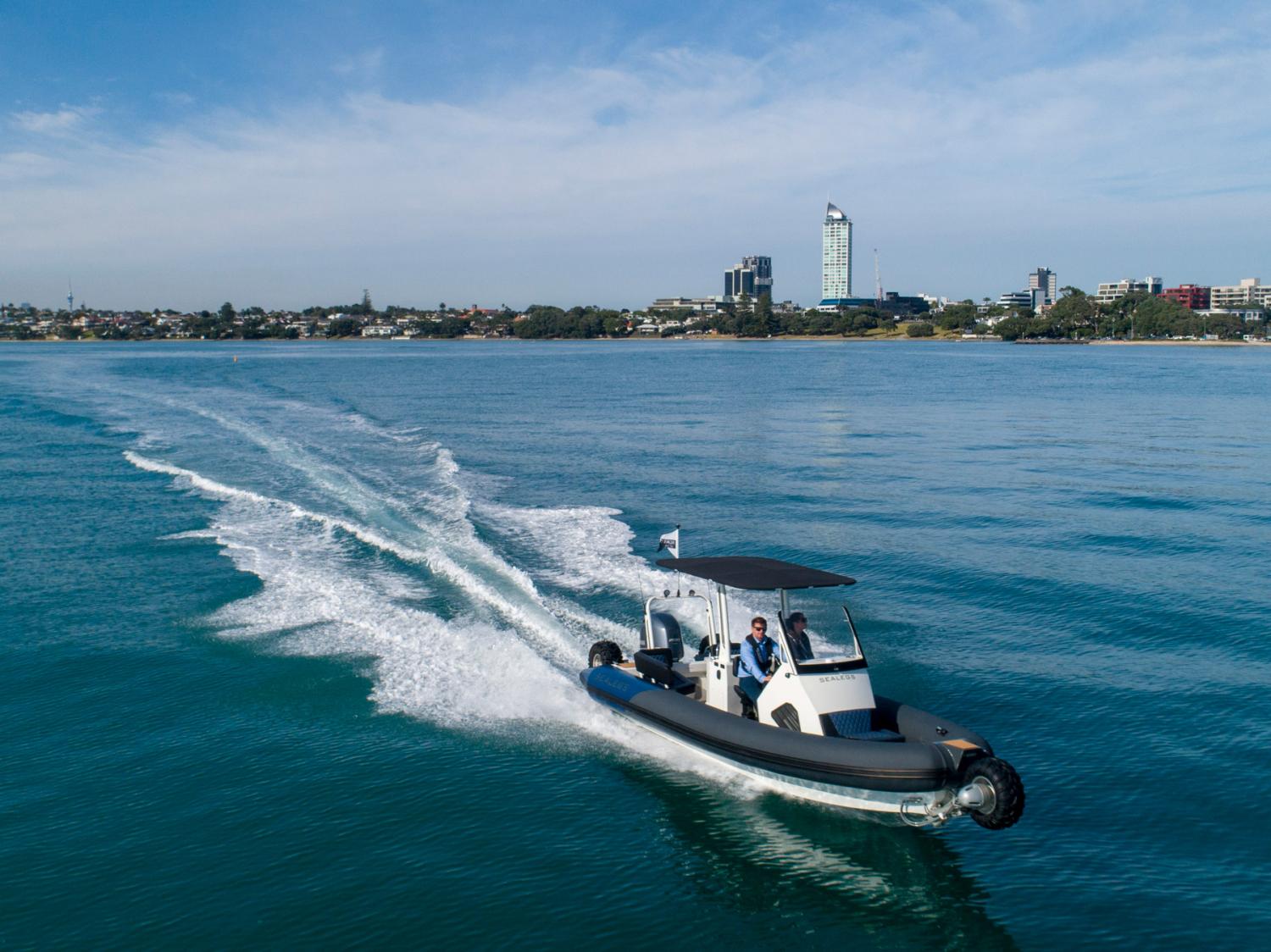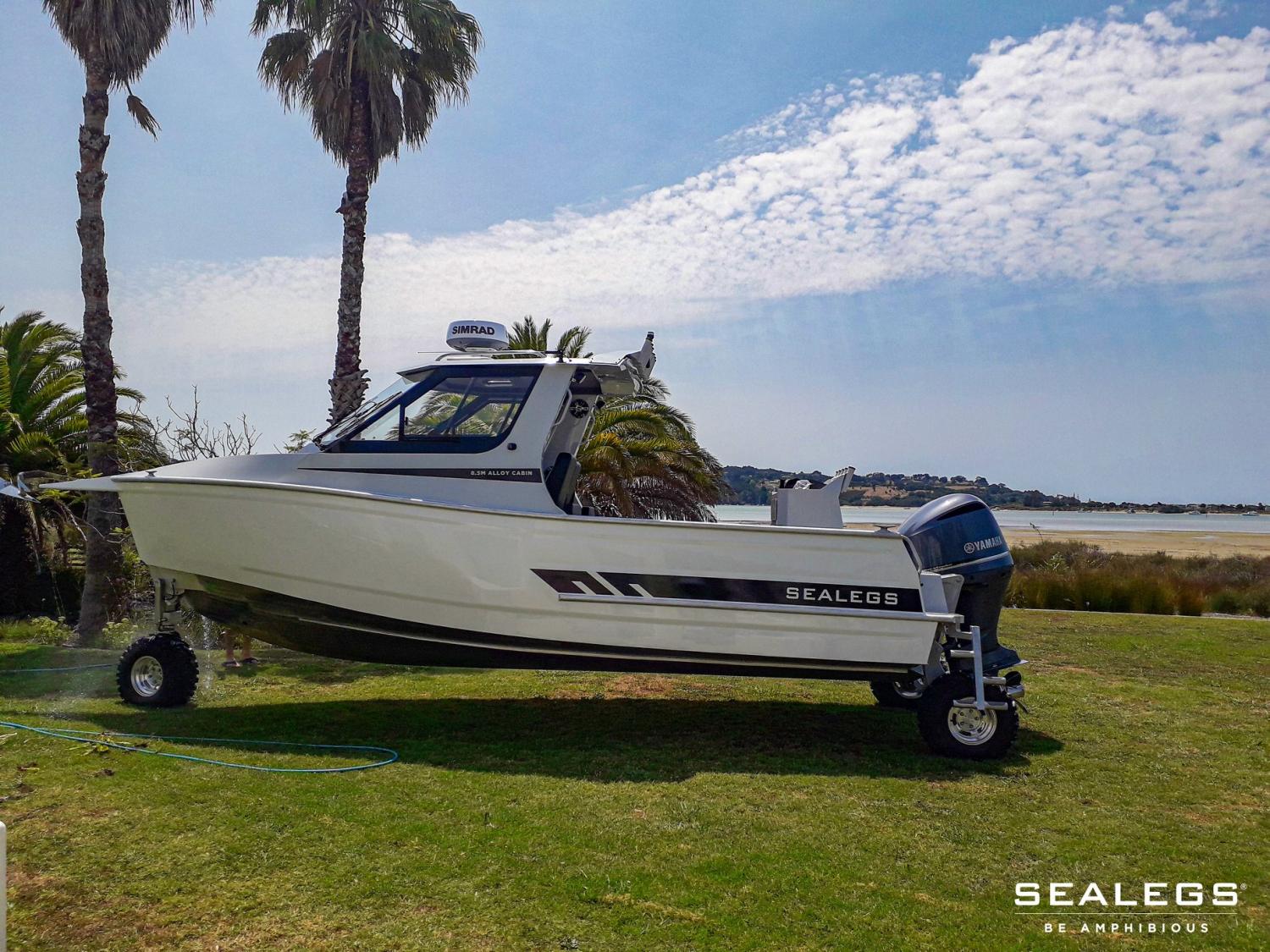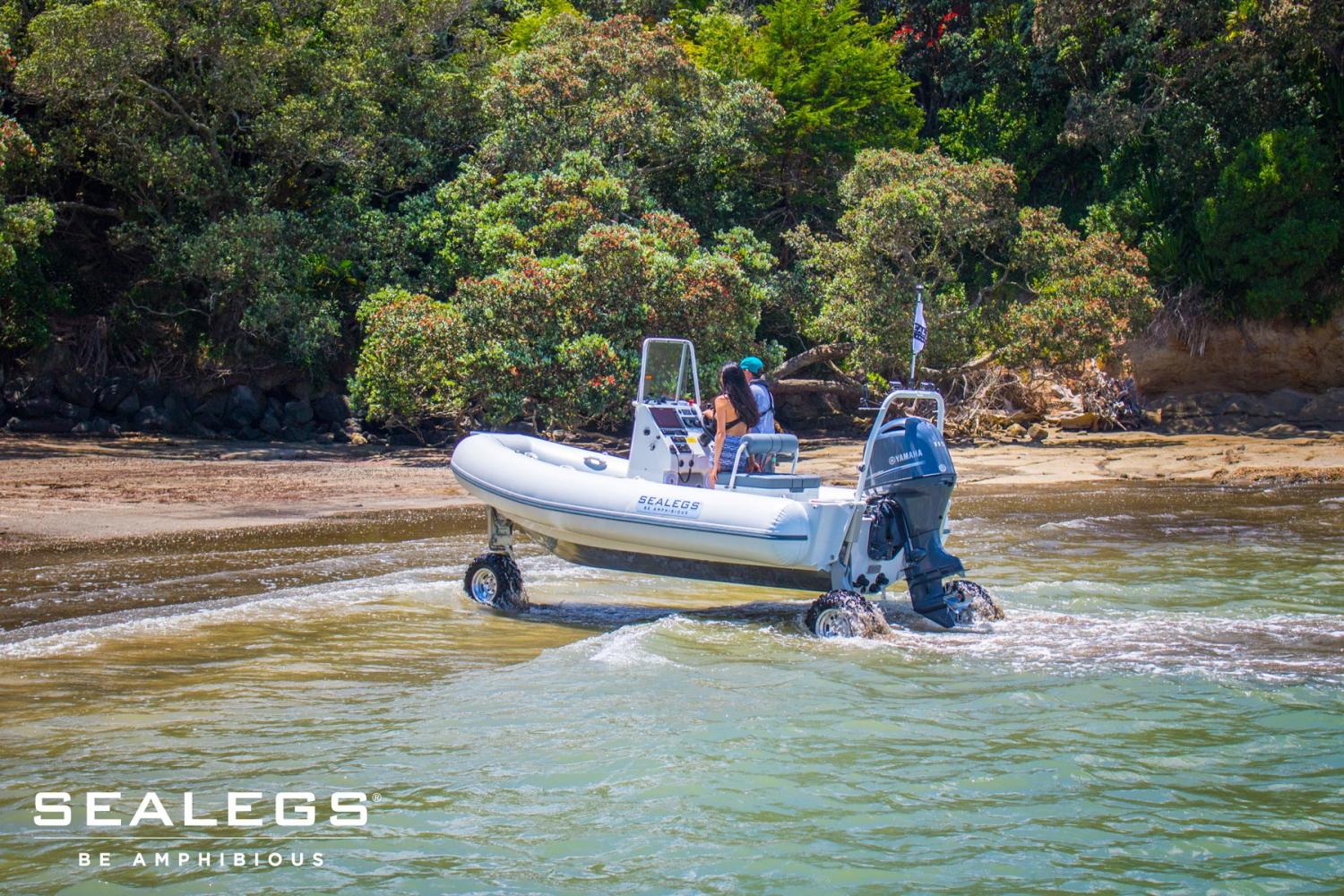 Images courtesy of Sealegs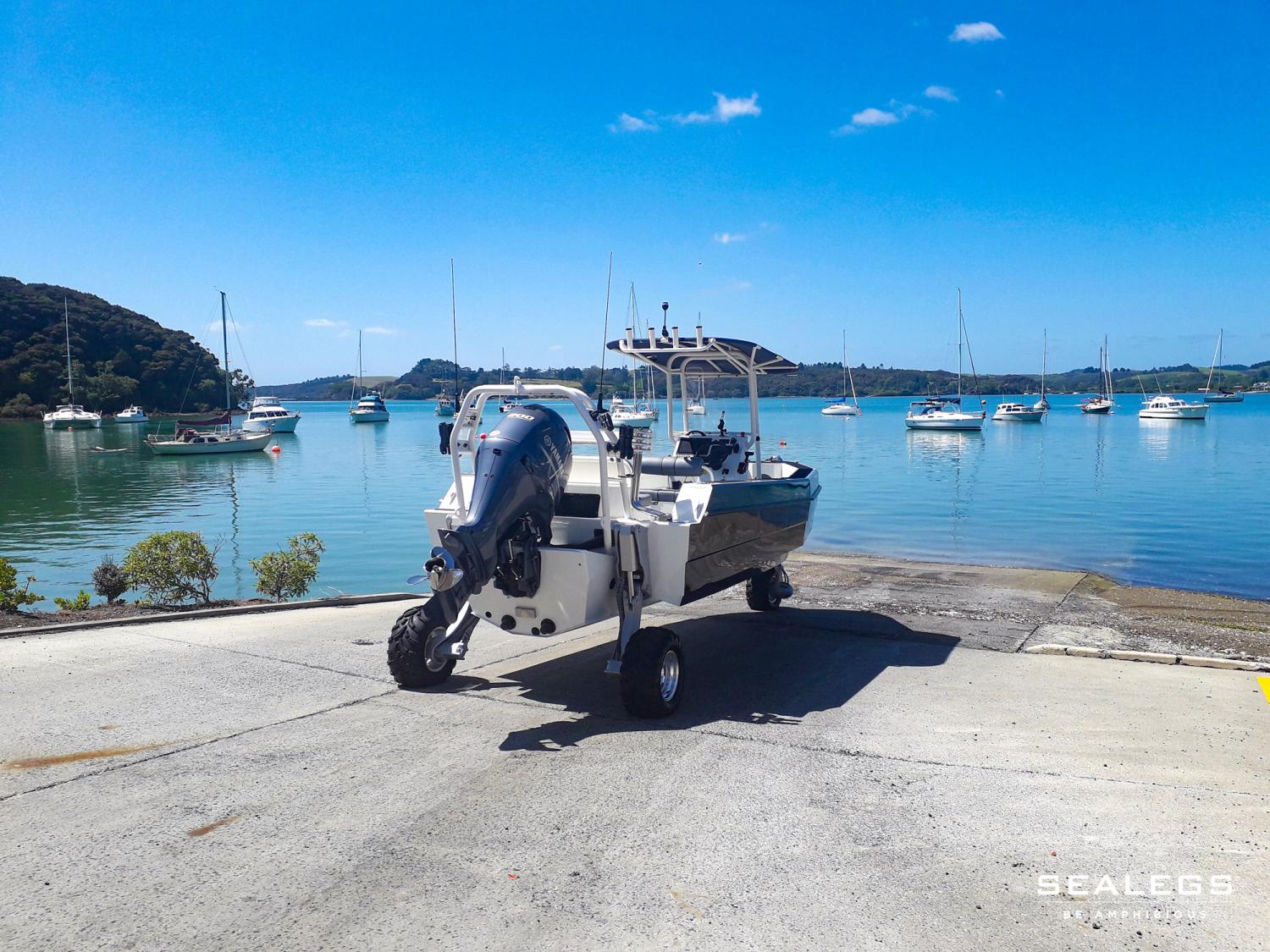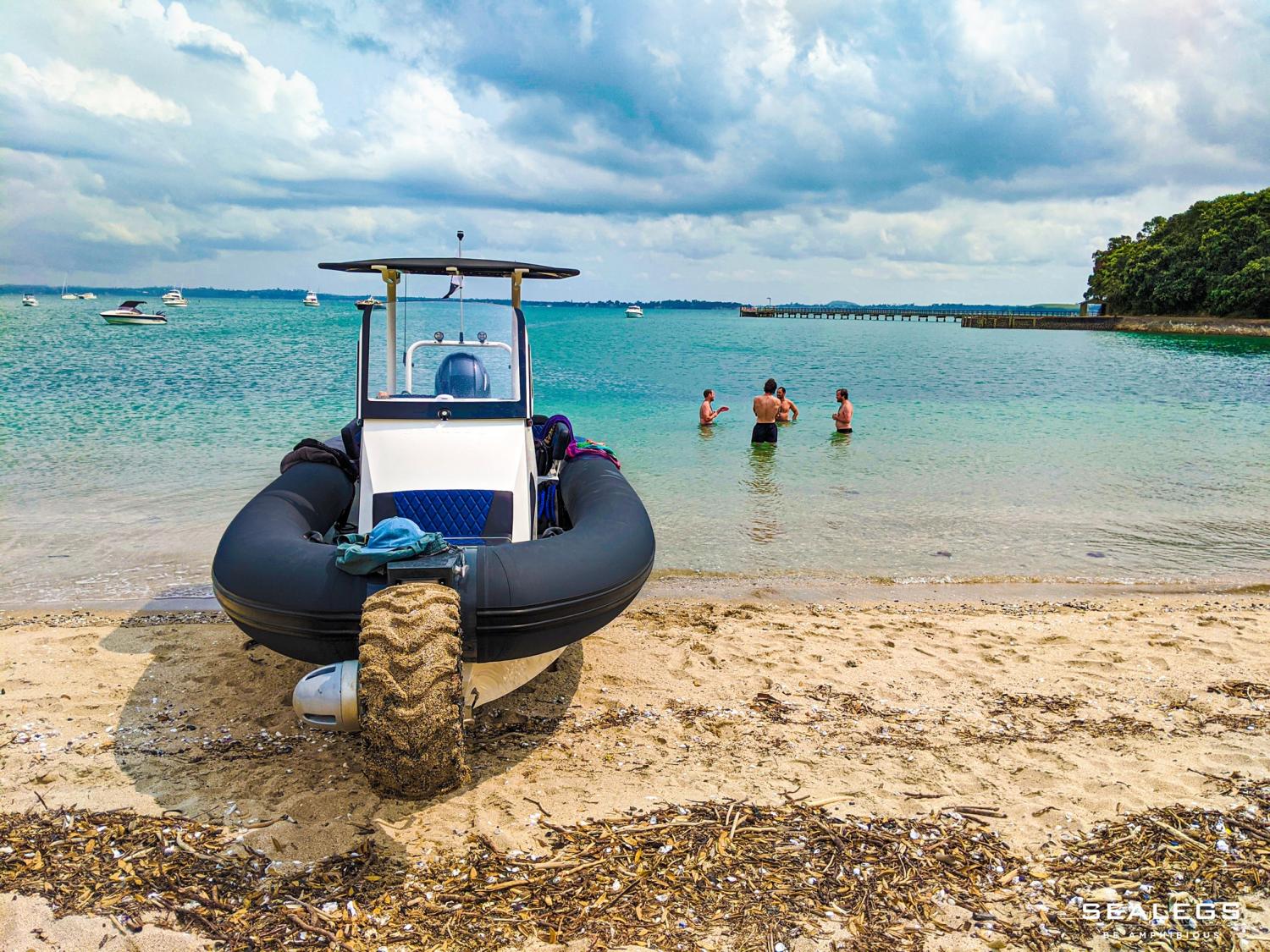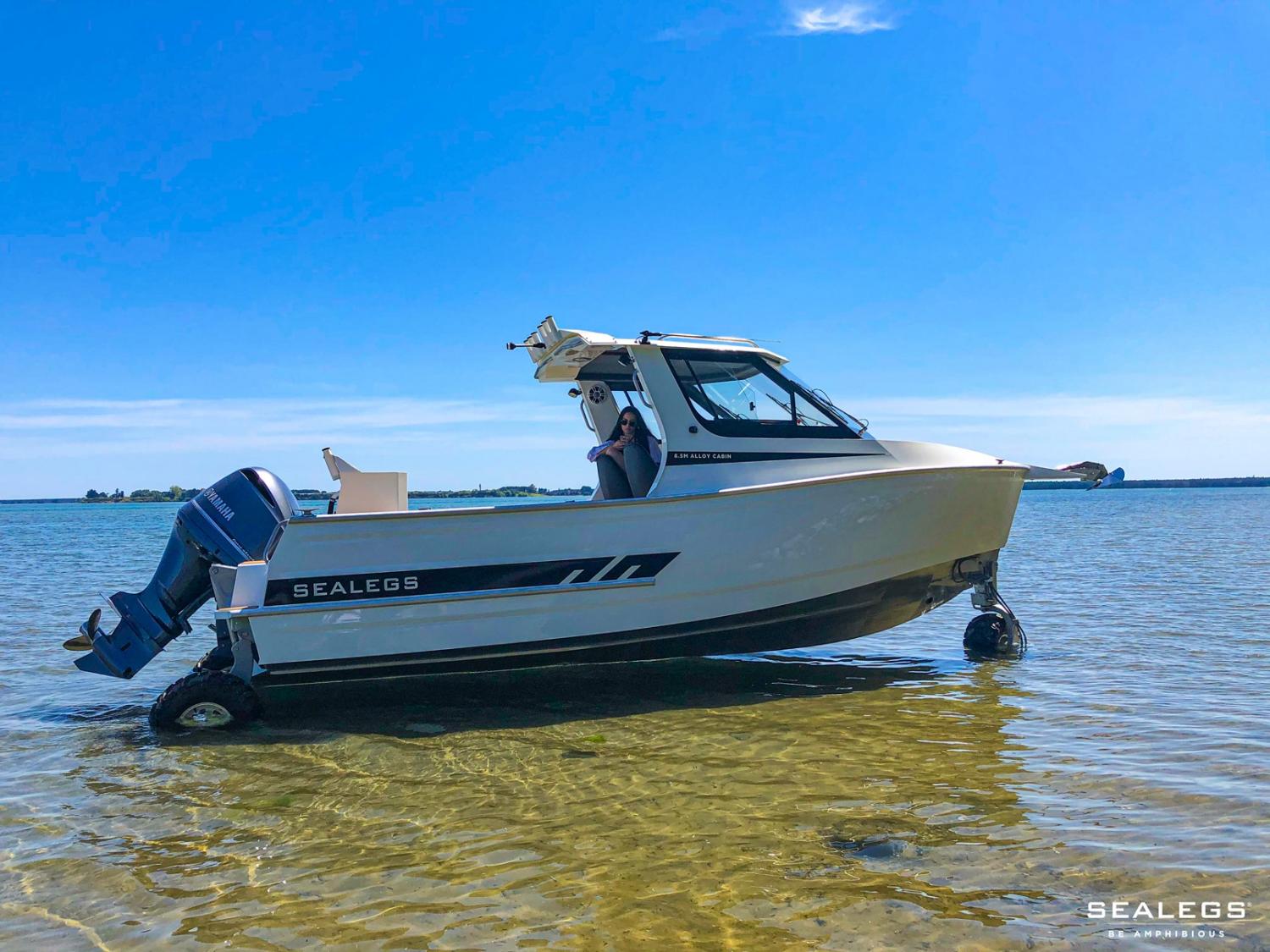 Images courtesy of Sealegs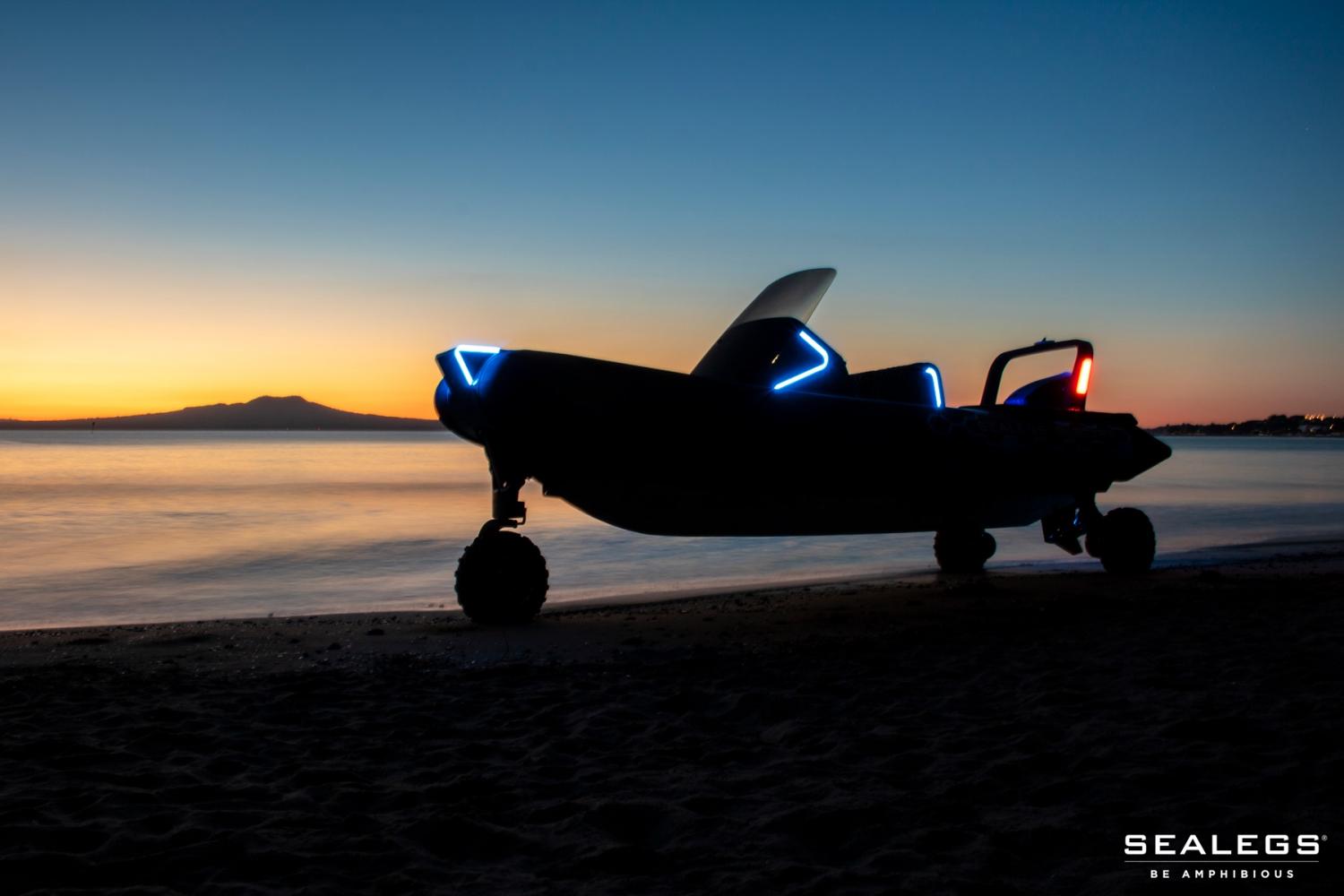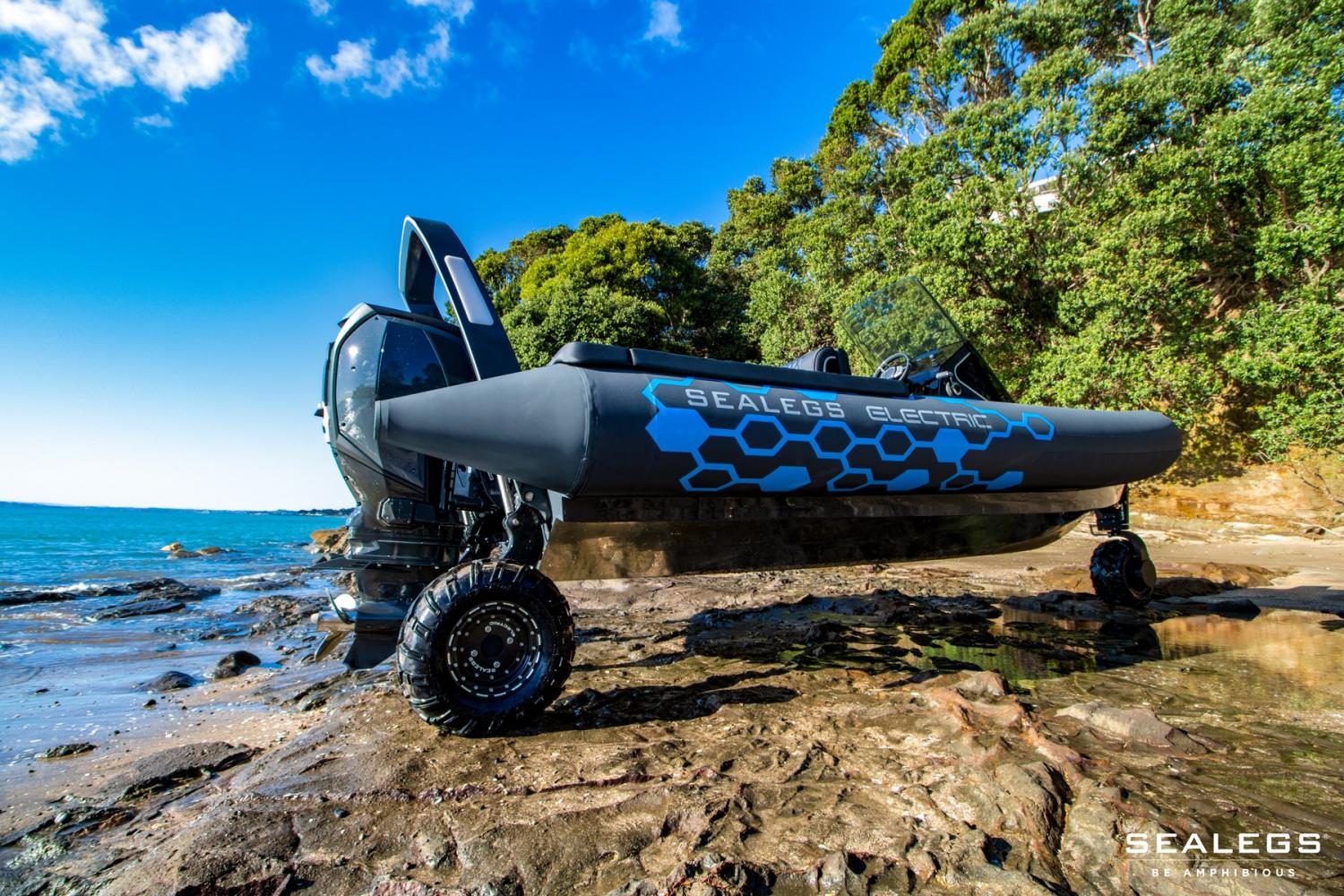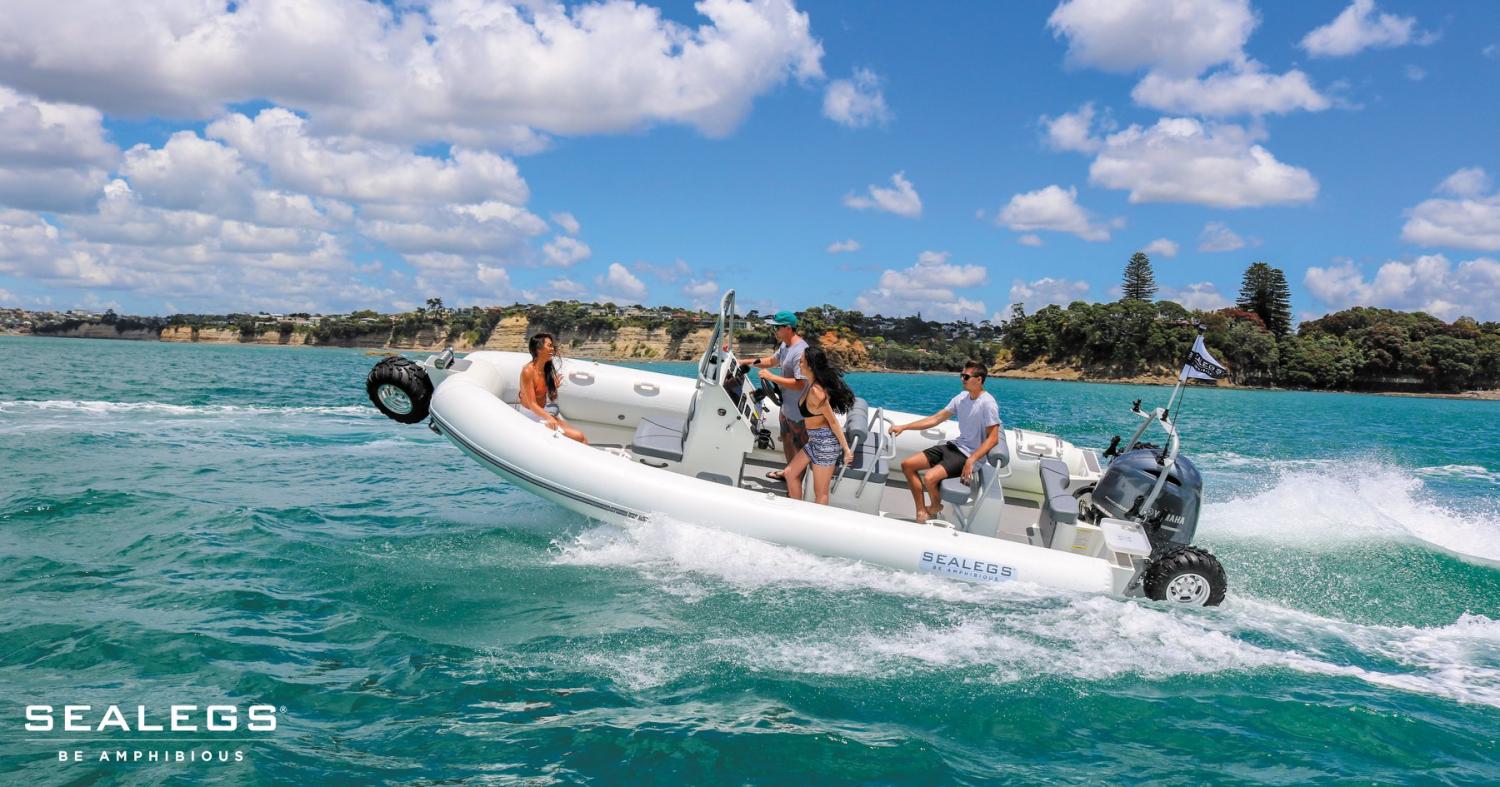 Images courtesy of Sealegs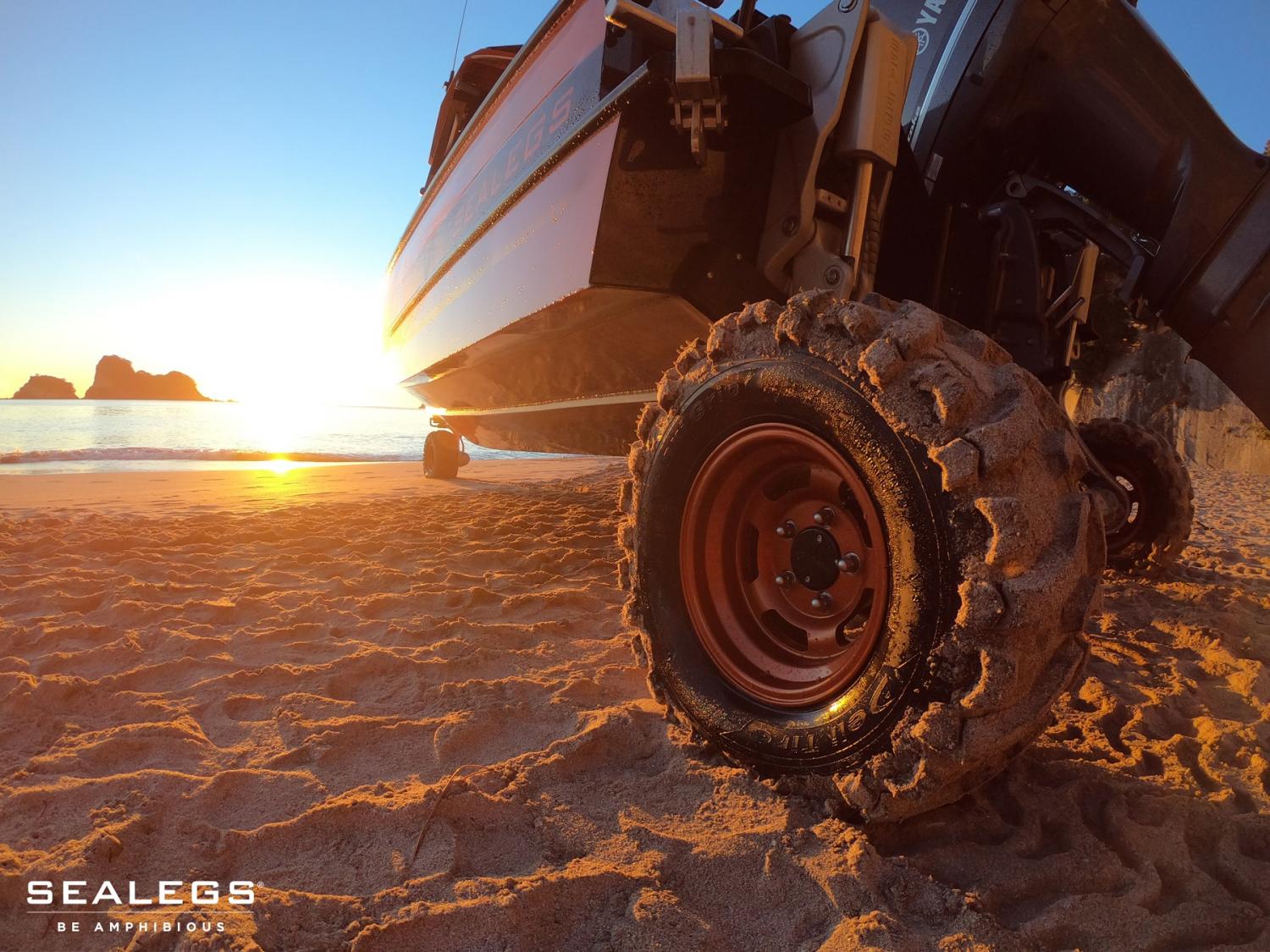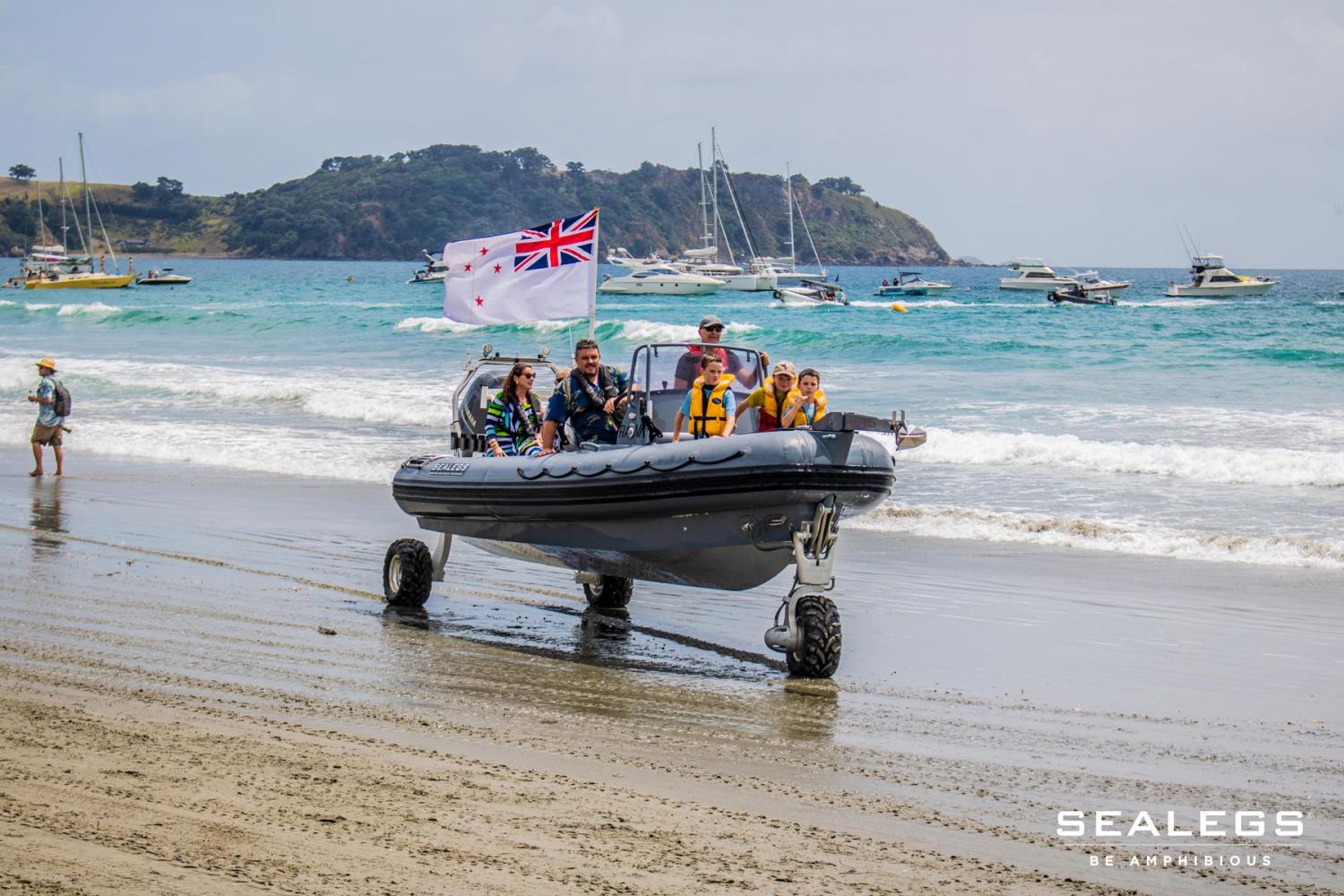 Subscribe To Our YouTube Channel