The Seaduction Is a Floating Cabana Chair With Integrated Umbrella and Canopy
By Ryan on 08/11/2022 2:11 PM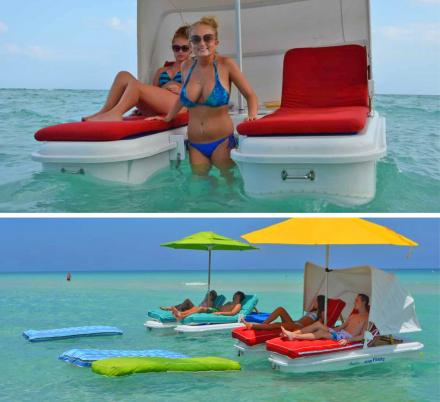 Going to the pool or the beach is nice, but doesn't it get a little mundane sometimes? Sure – you could naturally float around your favorite lake, river, or large pool with your own body, but then you have to go through the trouble of drying off after and worrying about your sunscreen, without the luxury of shade to keep you safe from pesky ultraviolet rays, or the comfort of a nice cold beer by your side at all times.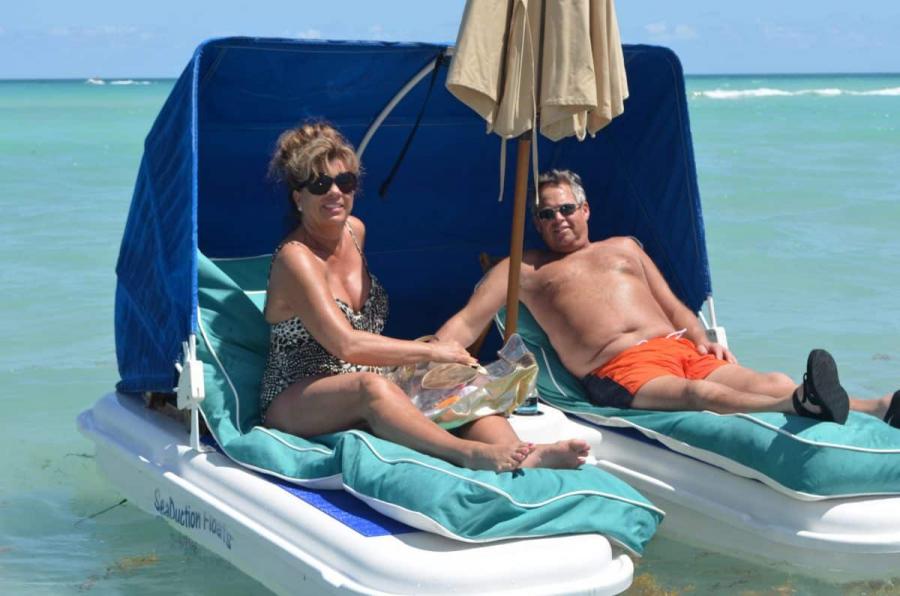 That's why you need to re-discover relaxation with the Seaduction's Floats Luxury Cabana, which features two comfortable reclining seats, a huge canopy and umbrella, as well as a built-in cooler and dry storage area – all designed for floating around your favorite shallow water location in style.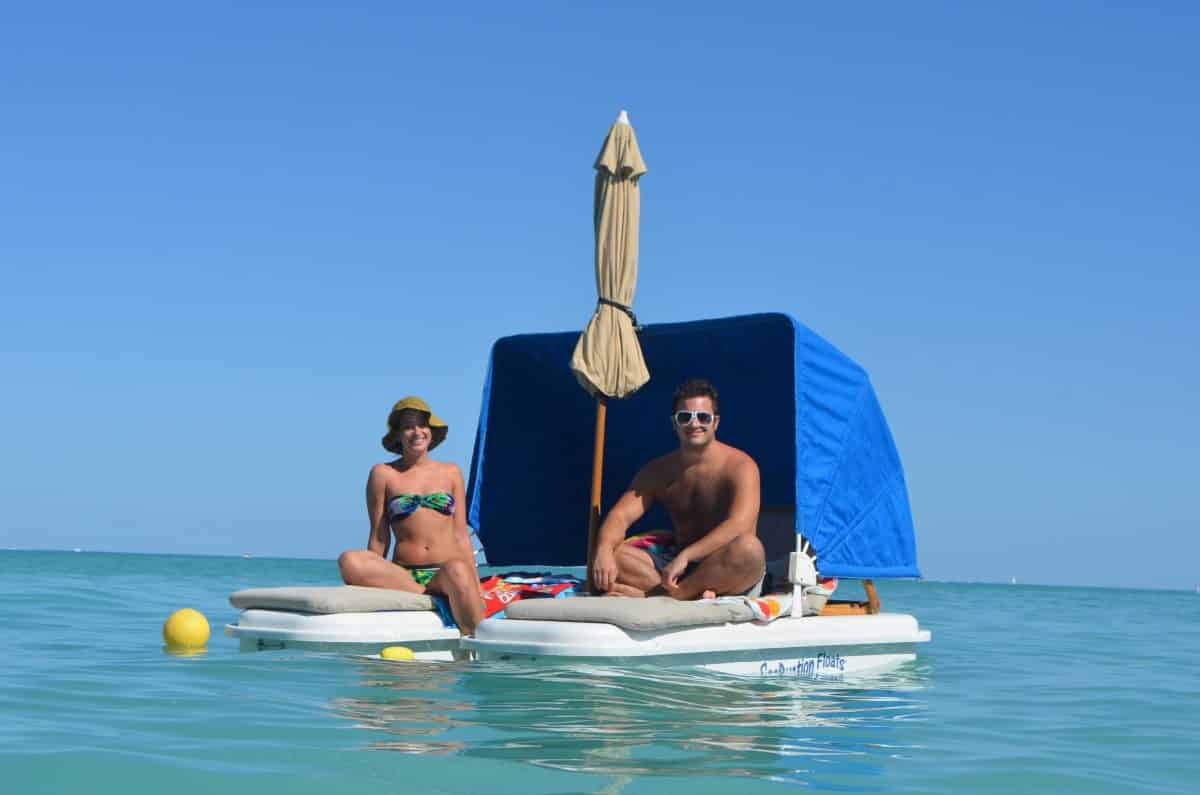 These floating beach recliners are perfect for anyone who owns a beachside hotel, resort, or other public or private swimming space that has room for luxury options like these. According to the Seaduction website, these floating cabanas easily garner $100 per day for the resort owners who rent them out.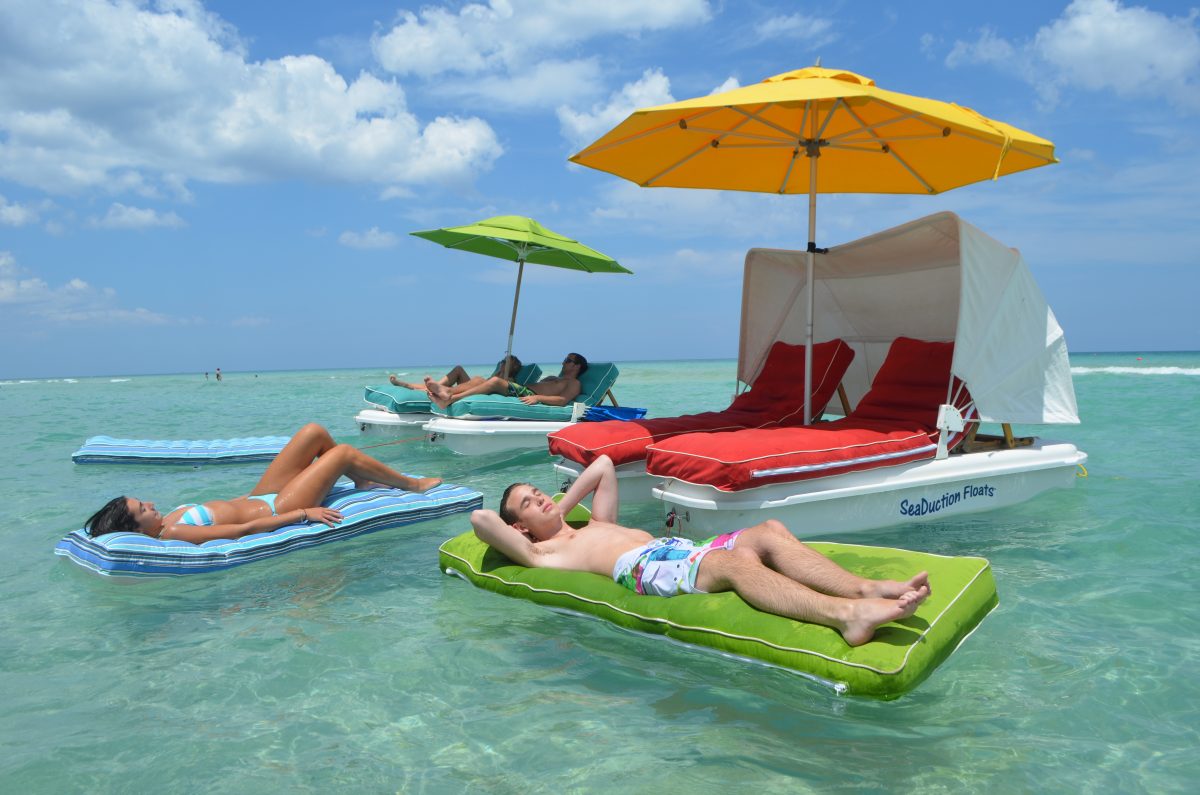 Featuring anchor points on each corner of the luxury float, you can use these floating recliners to face in any direction, combining your angle with the canopy and umbrella to maximize your comfort out in the sun.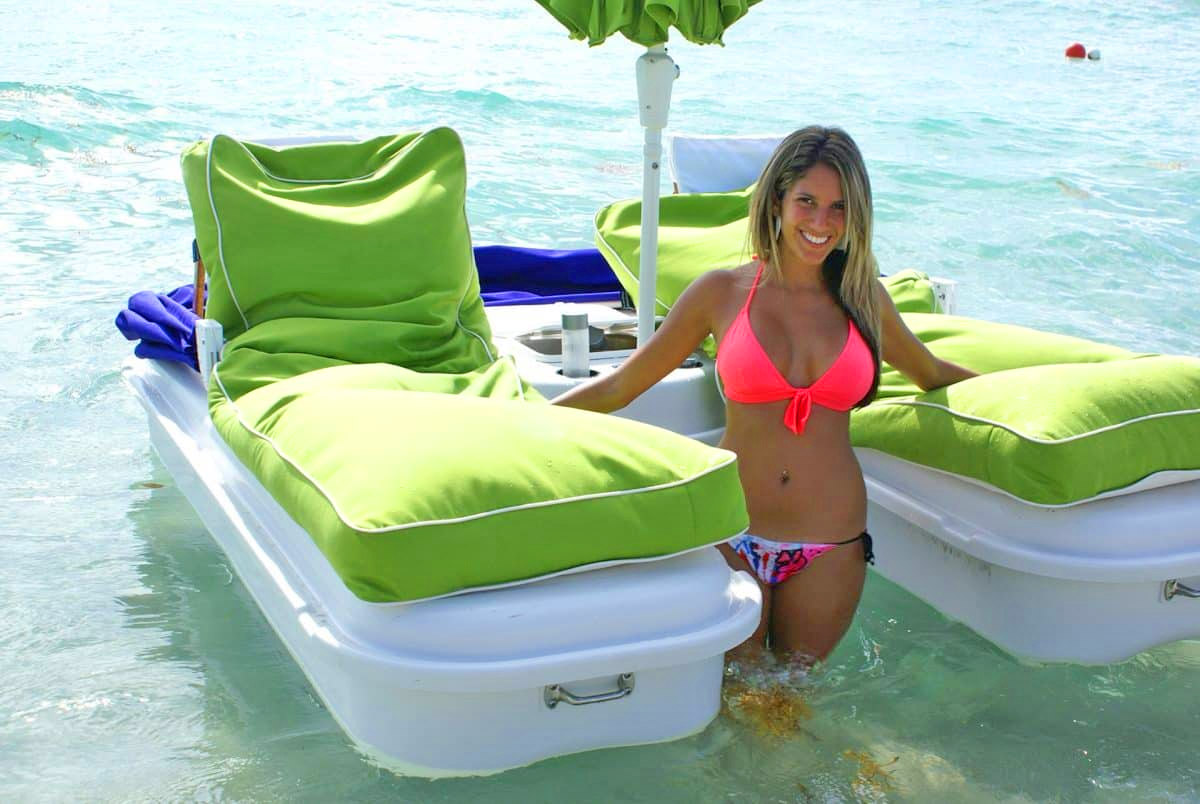 This set of floating luxury recliner seats also lets you customize how the umbrella and canopy both unfold, allowing full or partial shade, or allowing you to bundle them up for more access to the sun – also making these floating recliner seats perfect for tanning.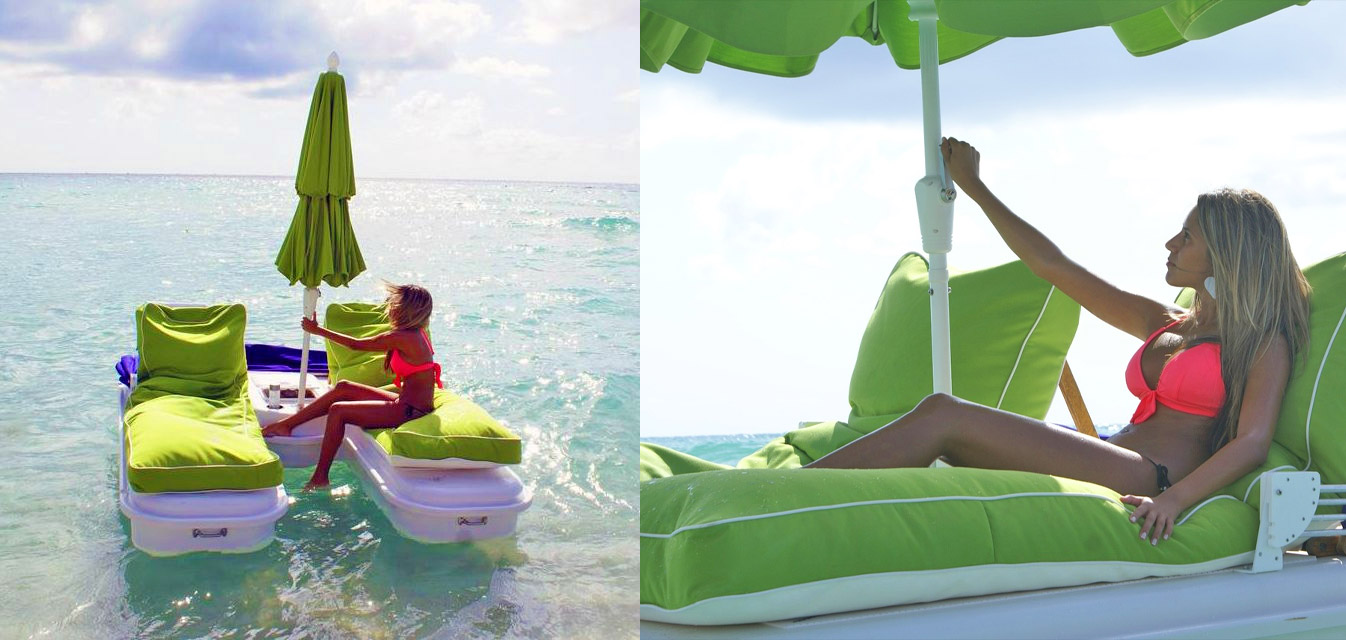 It's also included on the Seaduction website that these luxury floating beach recliners can reduce the radiant heat index by 15% and are made entirely in the United States of America out of recyclable ABS Hair Cell plastic. The material also features a white Korad 100% Acrylic multi-polymer coating, which protects the floating cabanas from ultraviolet rays.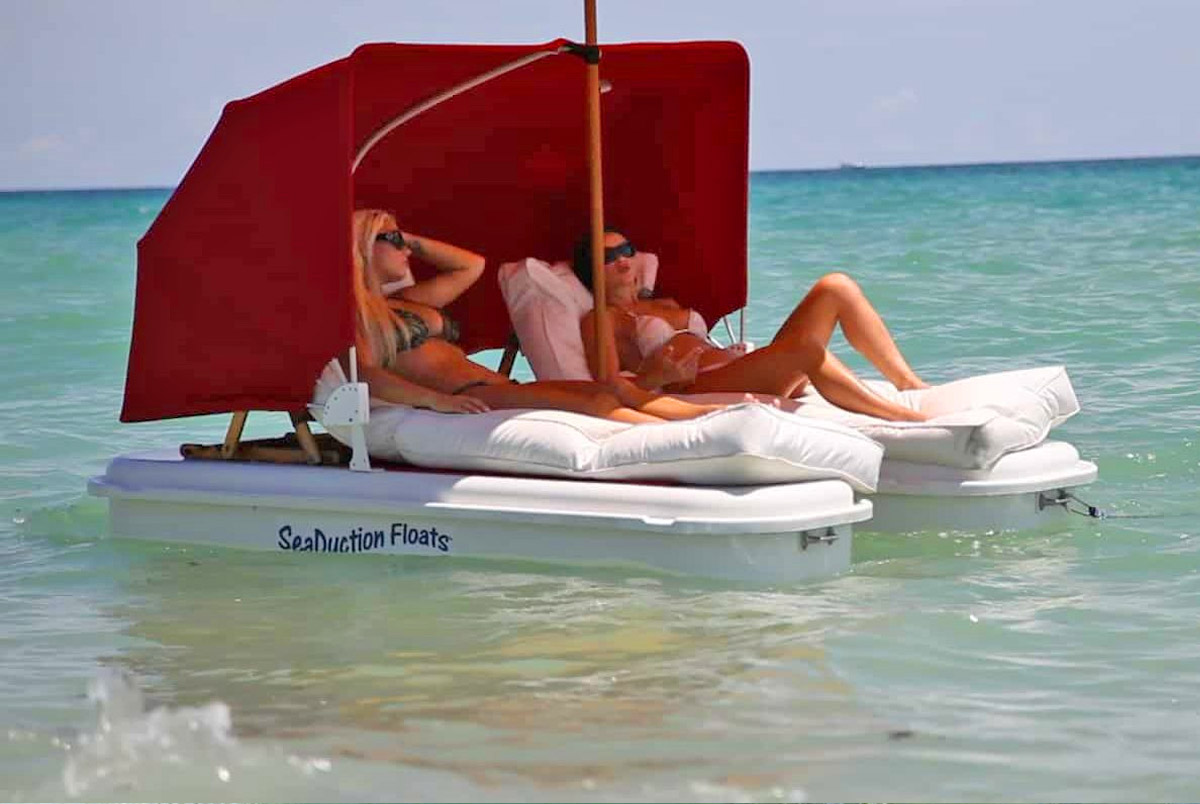 They also include Marine Aquaplus closed cell foam PVC bulkheads – each of which has 16 chambers with sealed foam blocks to vastly increase the degree of the user's flotation.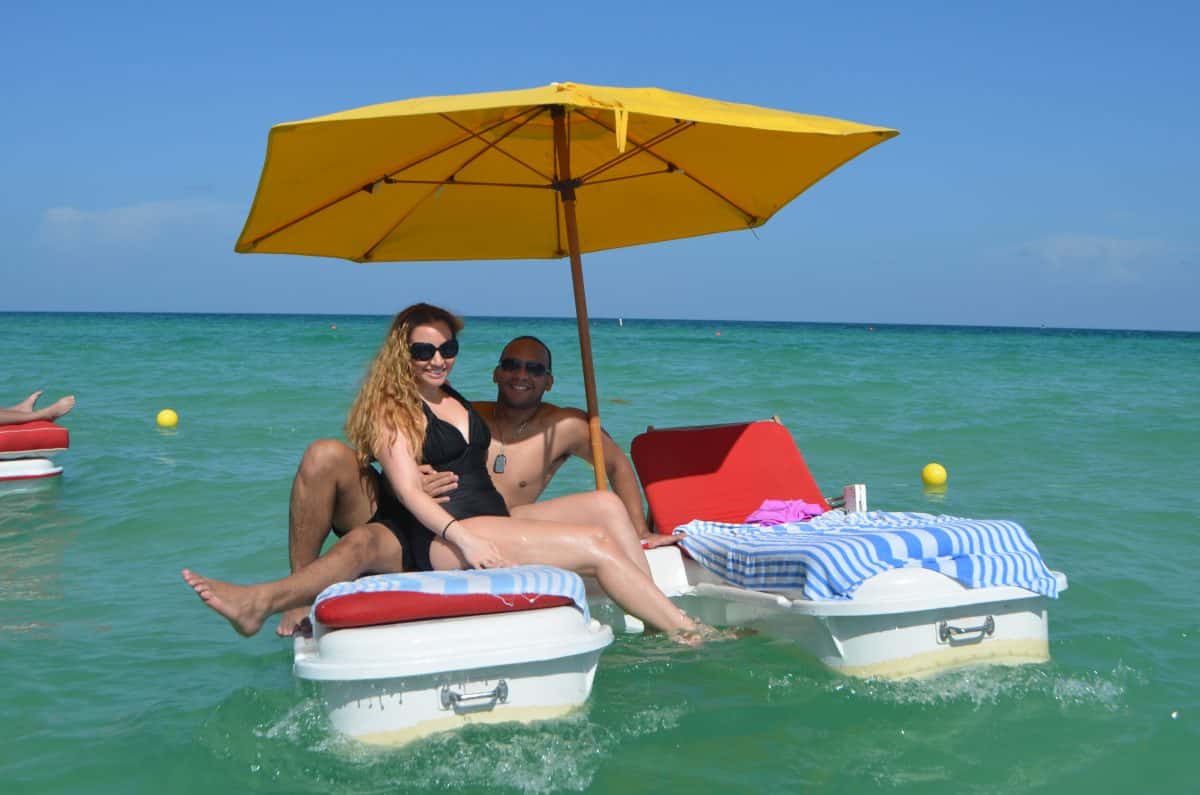 With the shell at roughly 79 inches wide, 95 inches long, and 13.5 inches high, these luxury floating cabanas only take about five minutes to take apart and put together, and weighing just 213 pounds, they're perfectly user-friendly for staff instruction or use.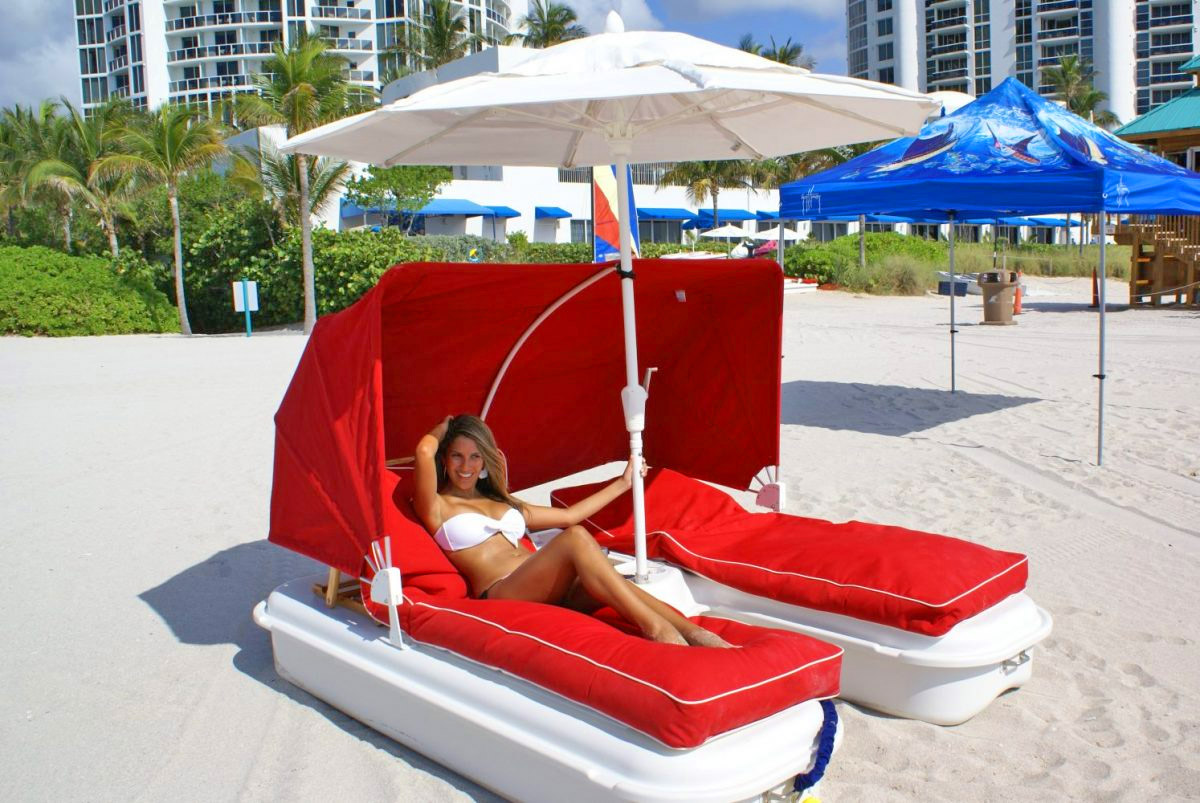 Those ordering these floating cabanas directly from the company can also request a variety of cushion, umbrella, and canopy colors, either matching or varied.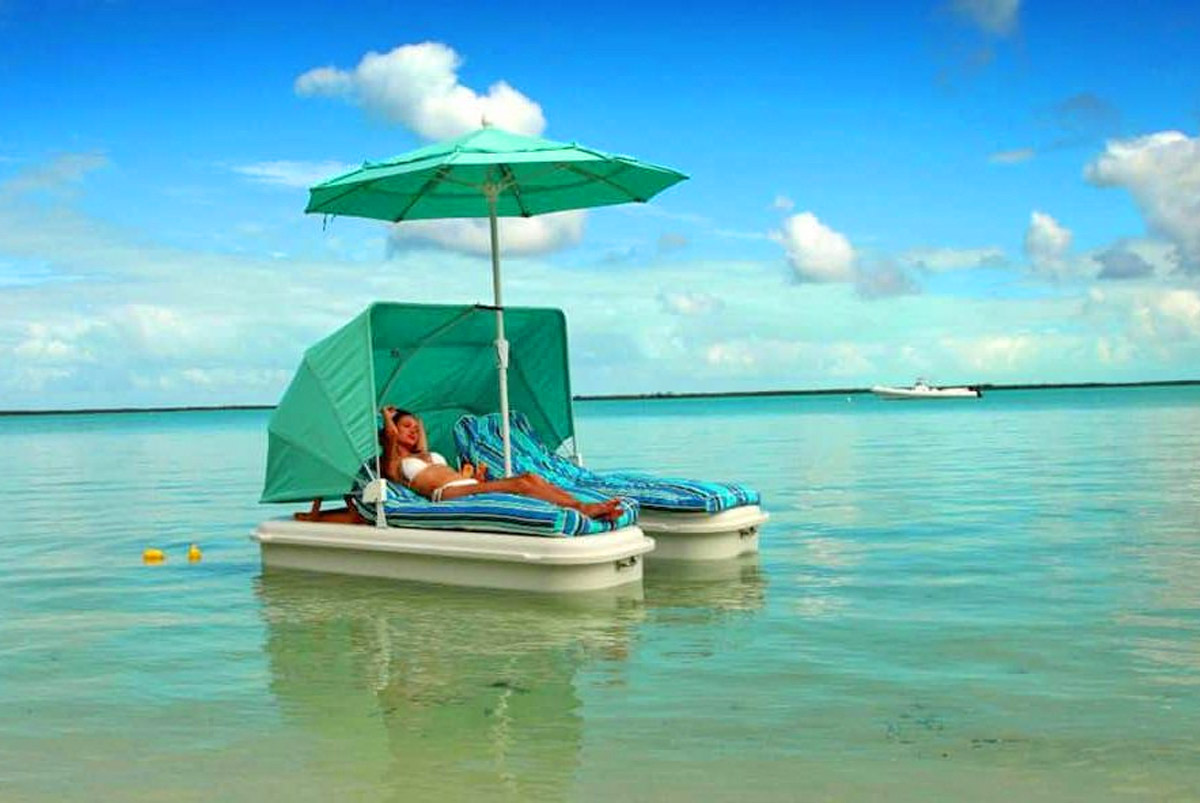 The Seaduction Floats cabana recliner is recommended for use in waters up to four feet deep, and while they aren't recommended for ocean applications – with the exception of coastal waters and resort-operated oceans – they are great for large swimming pools, lakes, parks, rivers, lagoons, bays, and other shallow water recreation areas.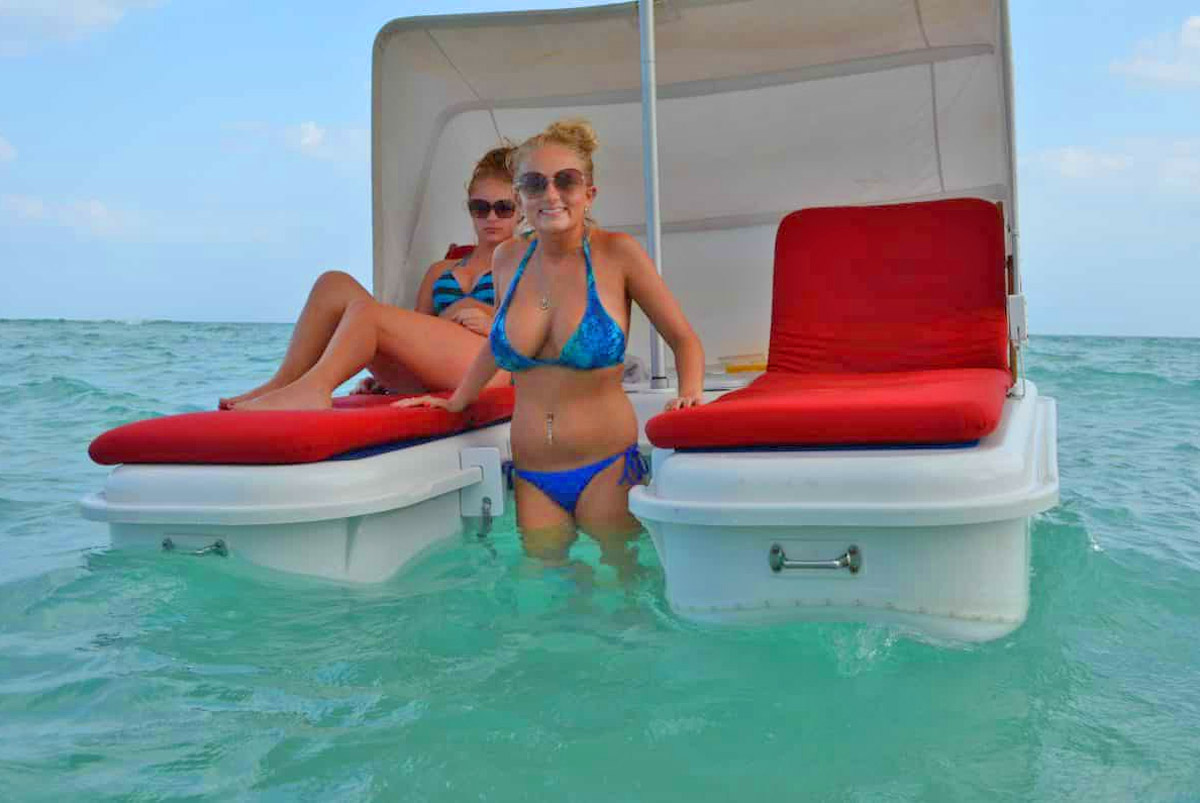 Even if you aren't into floating, you can pop these comfortable luxury beach recliners up on the sandy shore and relax in ultimate comfort and style. Either way, the Seaduction float is an excellent little cabana area for use on or near the water.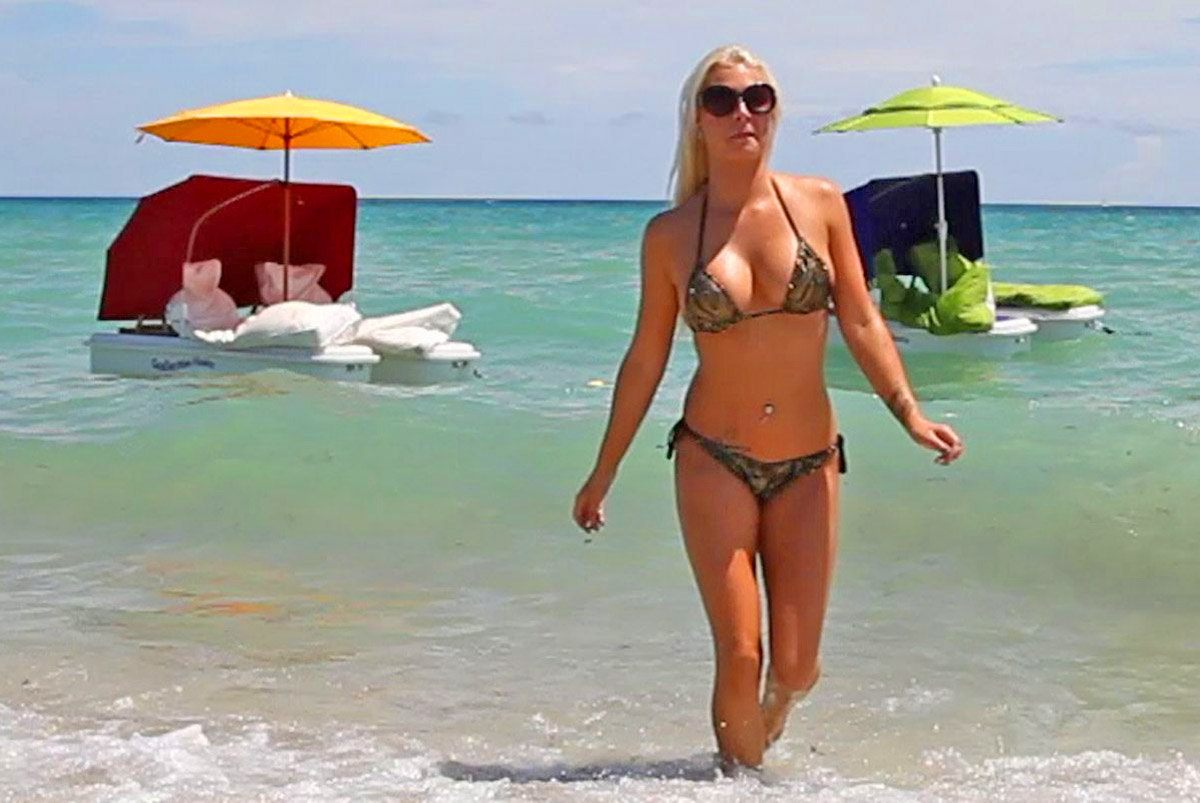 It's tough to say which is better, this blow-up cabana raft or the Seaduction Floats luxury cabana. While the former features more standing up room and space in general, it also doesn't include a built-in cooler, a dry storage space, or lounge cushions like the Seaductions version.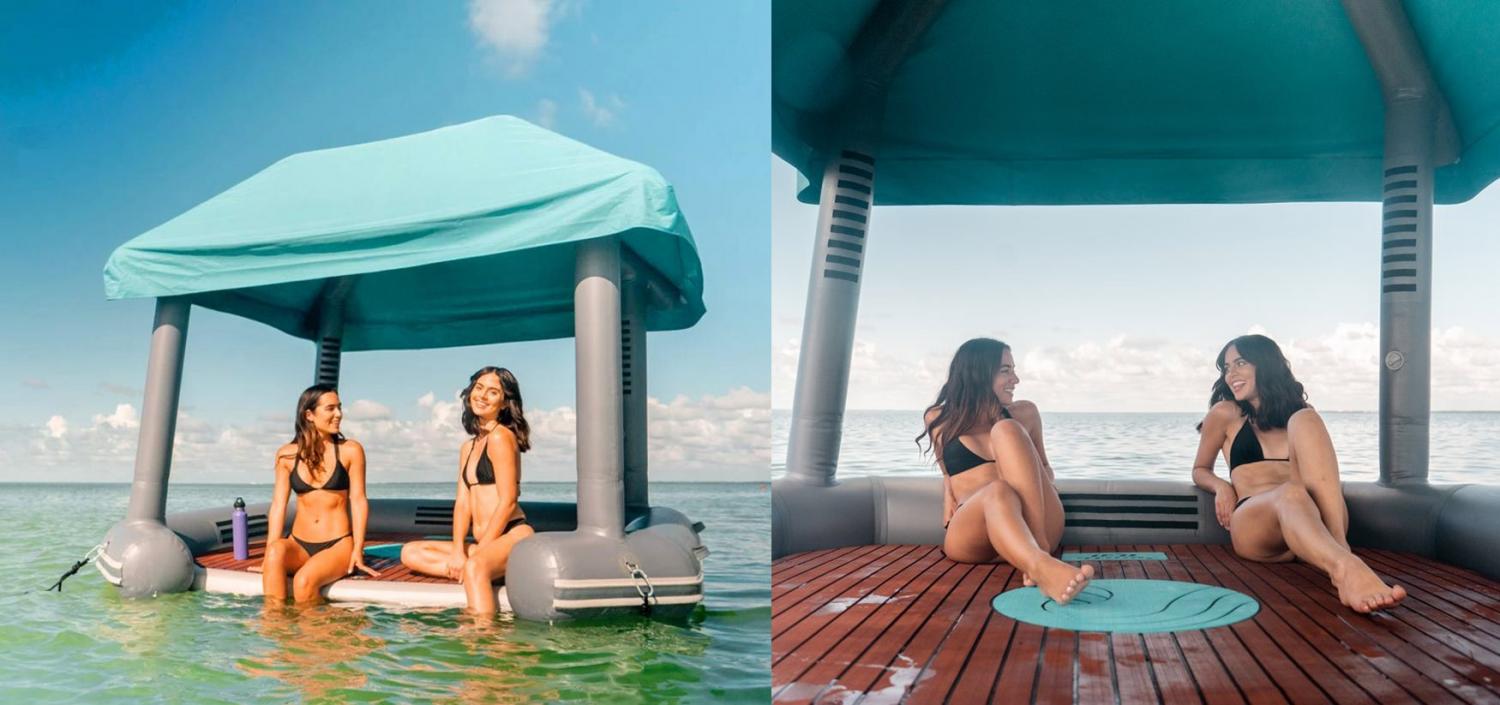 With the Seaduction Floats luxury water recliner you can also purchase cushions, which make the setup more comfortable, making it the high tier option if you know you're just going to be laying around with a friend or loved one.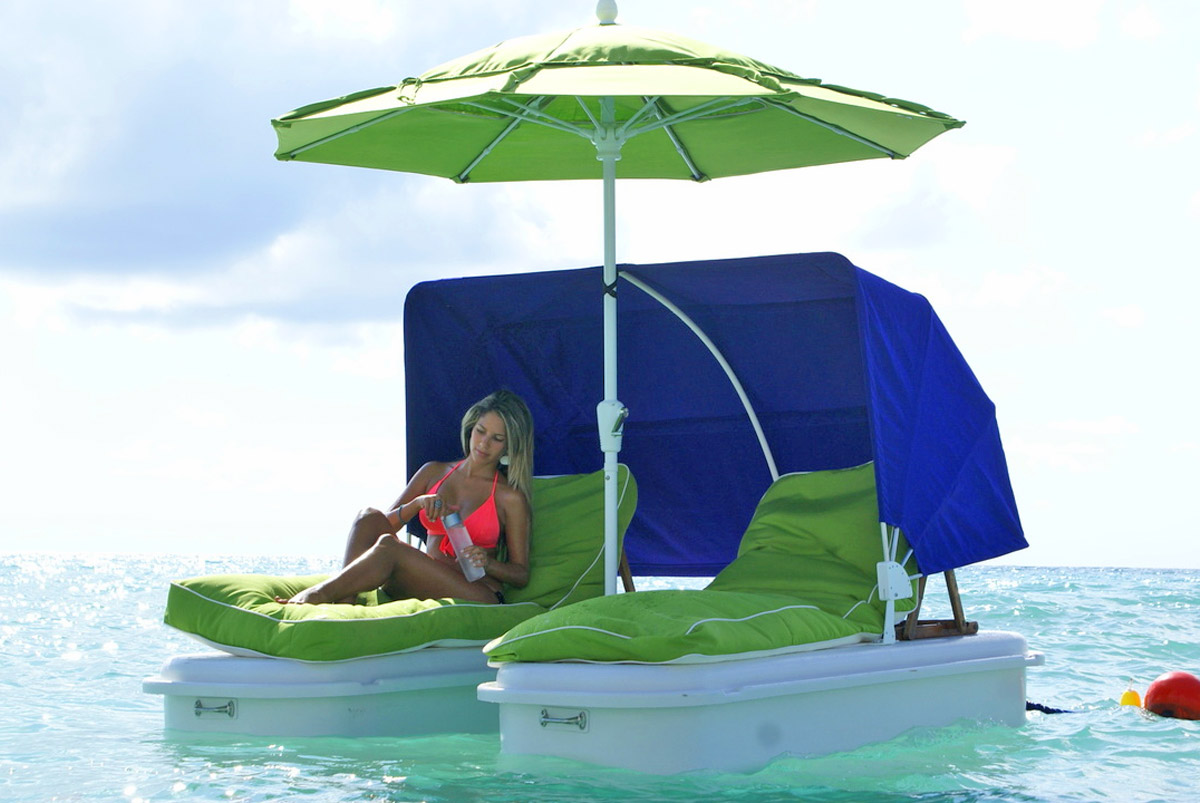 In any case, you can be ready to offer your guests, friends, or family the best in luxurious comfort today with the Seaductions Floats luxury floating cabana.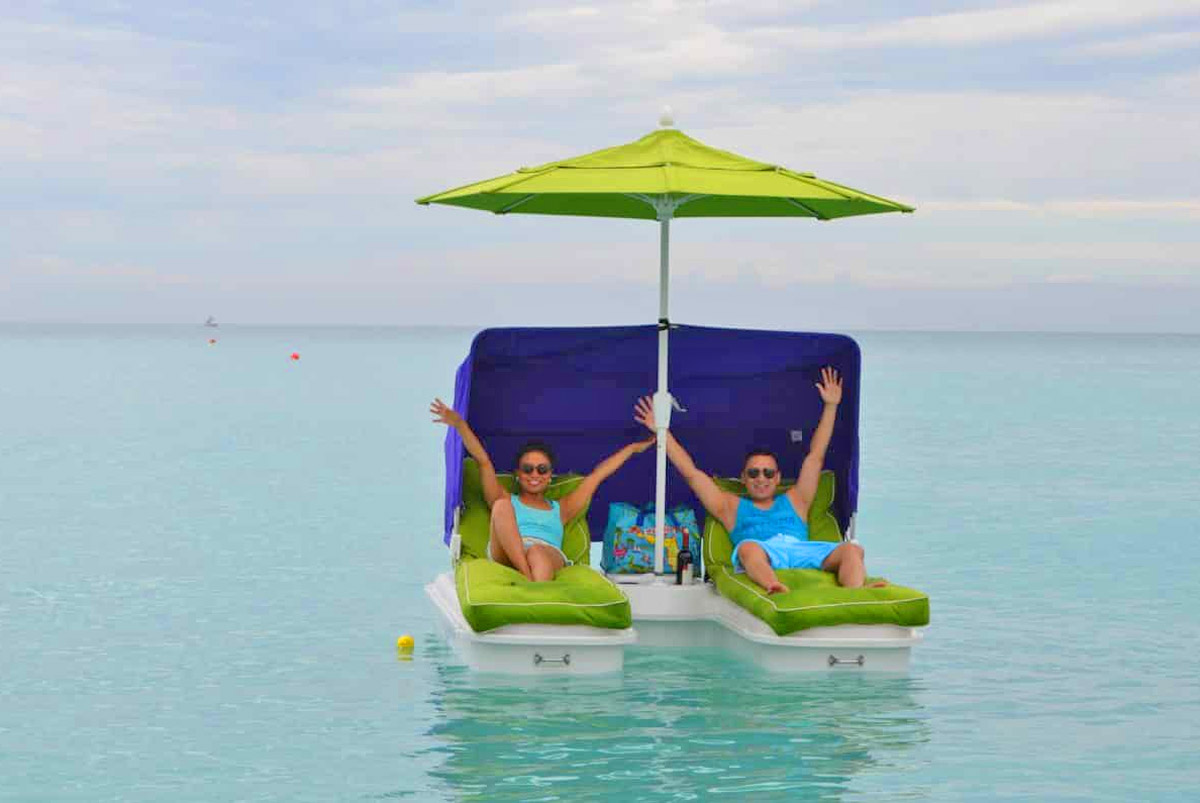 Between the seats of the Seaduction float is a spot for drinks and snacks!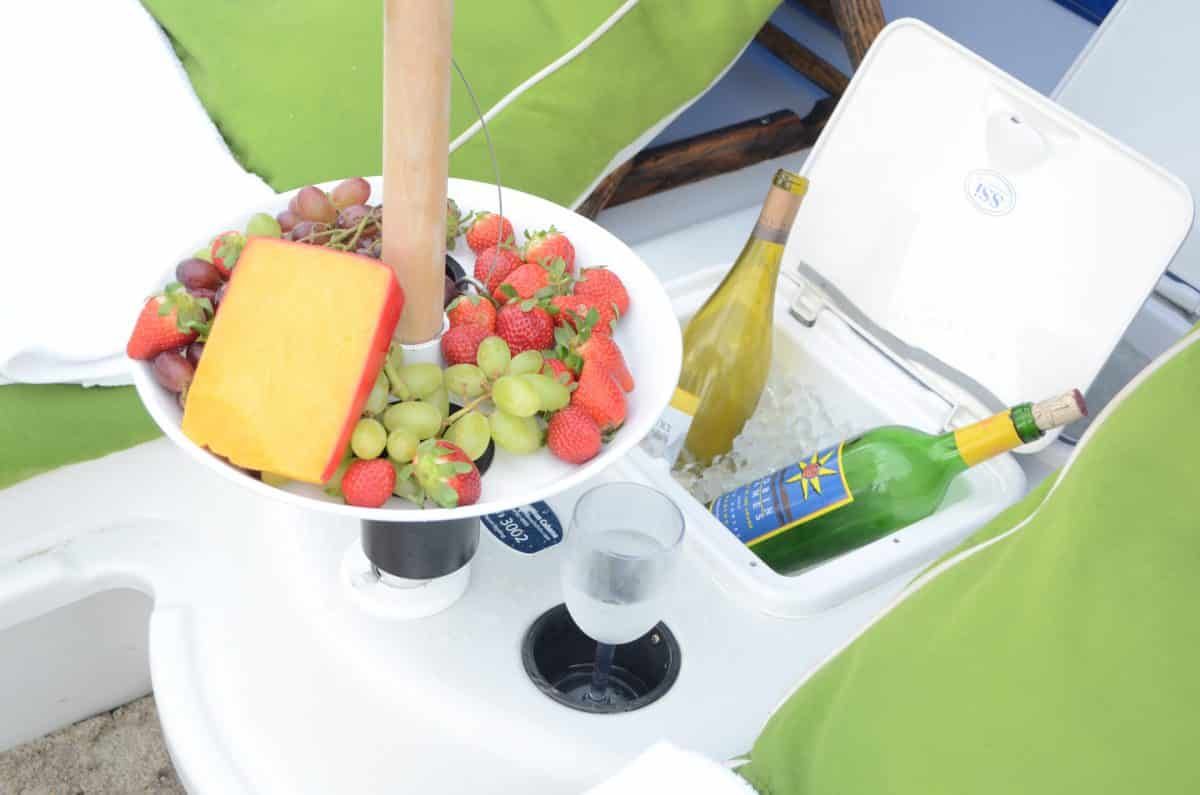 Connect multiple Seaduction floats together for a full-fledged party on the water!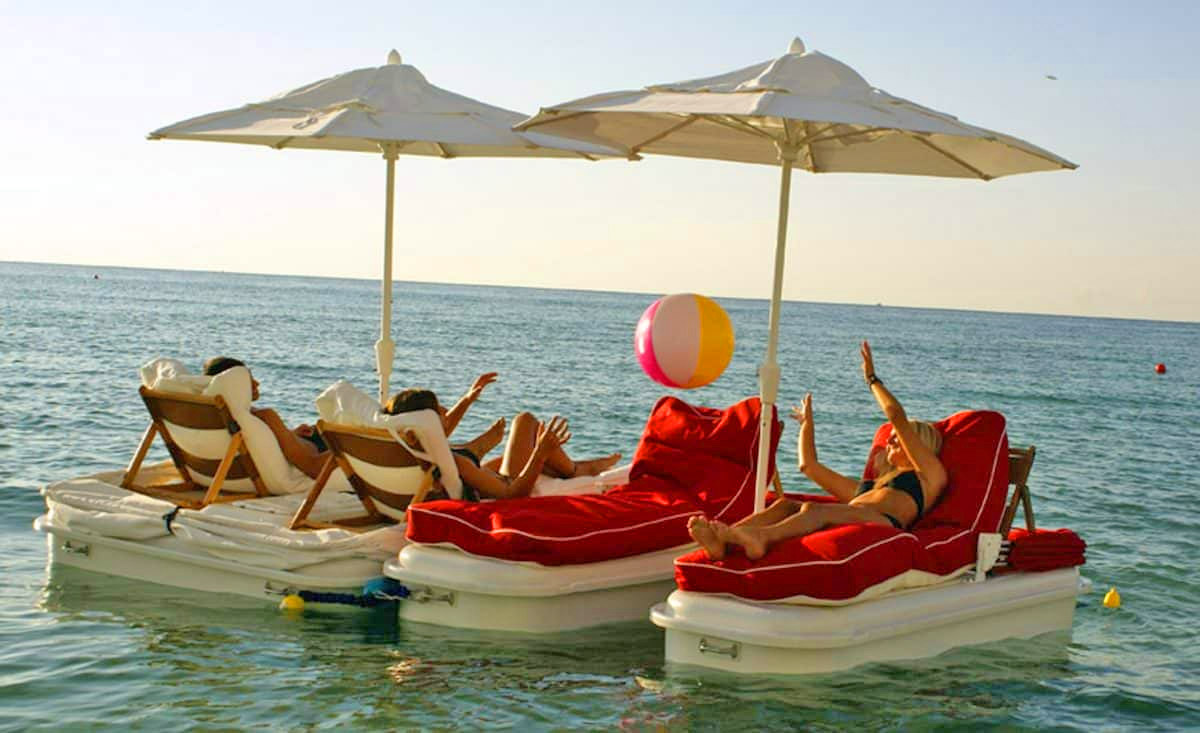 The Seaduction floats go for around 100 bucks per day at resorts that have them!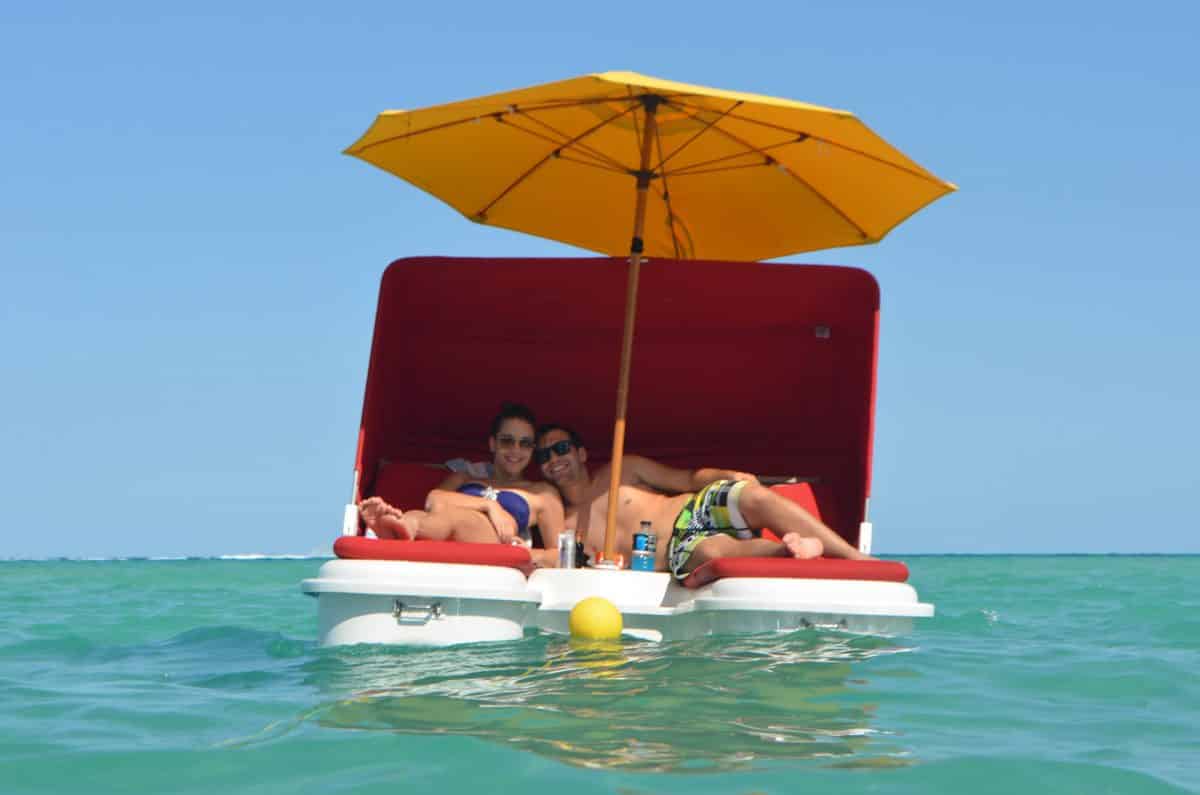 Check out their website for places where you can rent your own Seaduction float!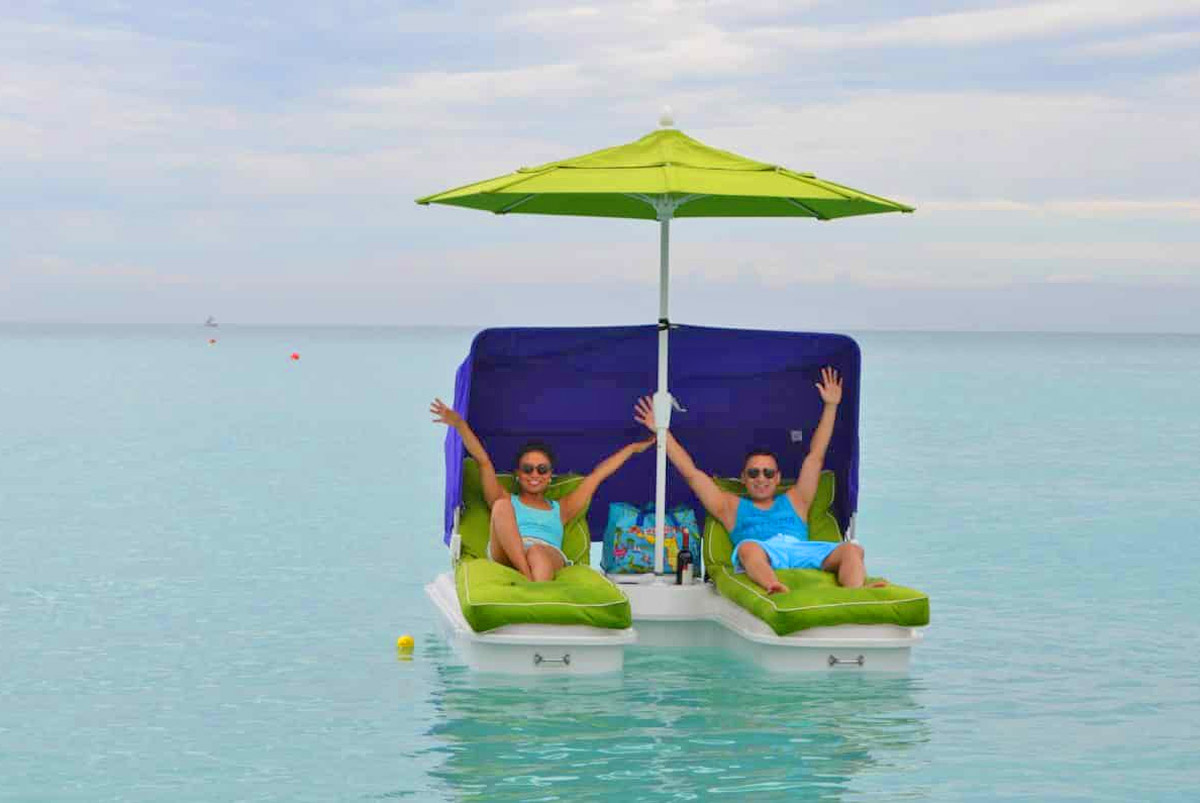 Check out the Seaduction floats in action via the video below.
Subscribe To Our YouTube Channel