These Sandwich Sponges Are a Fun and Quirky Way To Clean Your Dishes
By Ryan on 08/29/2022 8:17 AM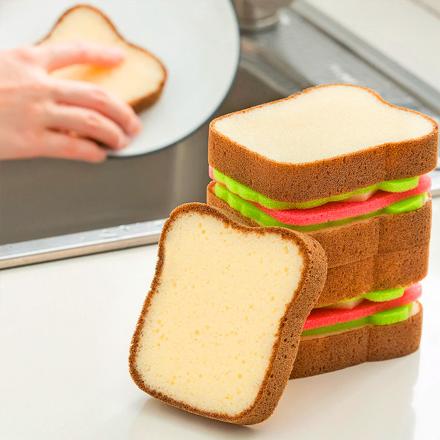 It's time to level up your dishwashing game with these unique and funny sponges. Washing the dishes can be tedious as it already is, but that can't stop you from spicing things up. These cute sandwich-styled sponges may look just like the perfect gag gift for your friends, but they are as effective, if not better, than regular cleaning sponges.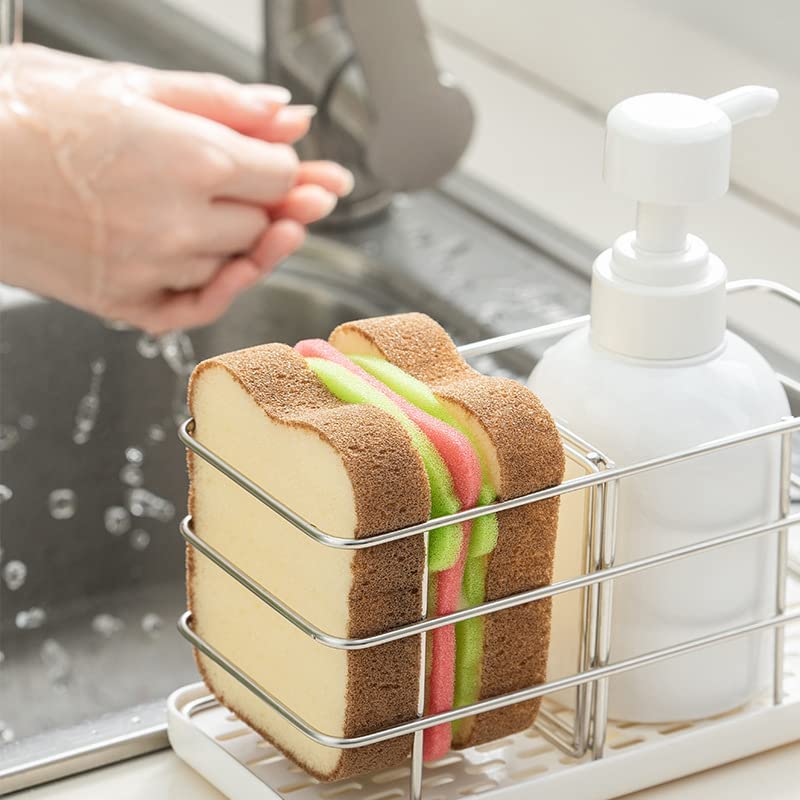 Like your ordinary cleaning sponge, this toast-shaped sponge can be used to clean the dishes, kitchenware, stove tops, other appliances, bathtubs, showers, vehicles, glass, and even for cleaning or scrubbing fruits. It is made with high-quality sponge material that gives it its versatility.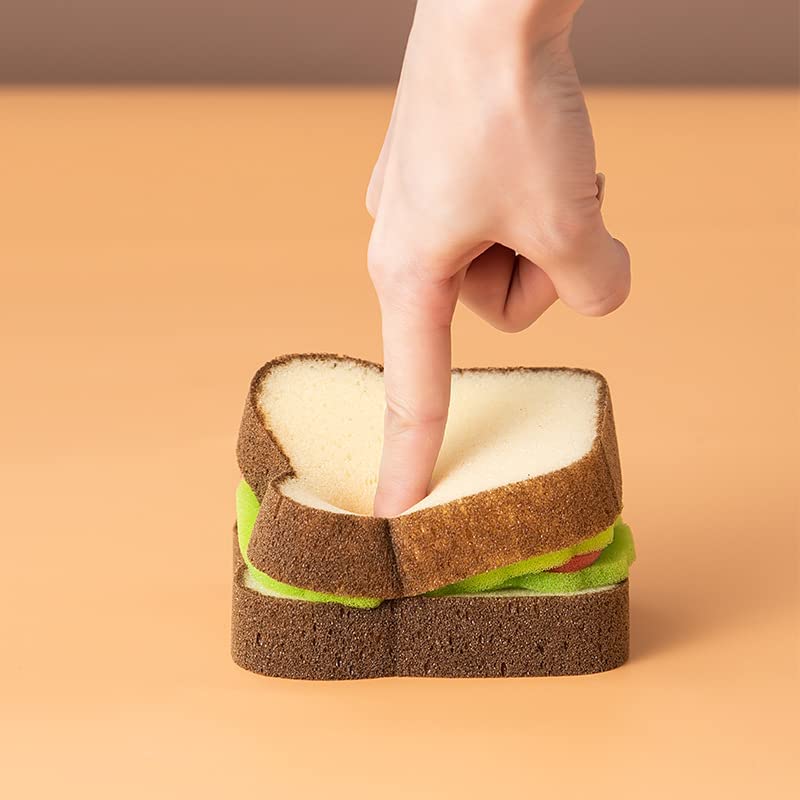 You can buy the sponge as a sandwich which is made up of two slices of bread, two pieces of lettuce and one salami in between. Or, you can opt for another version that just comes with three slices of bread.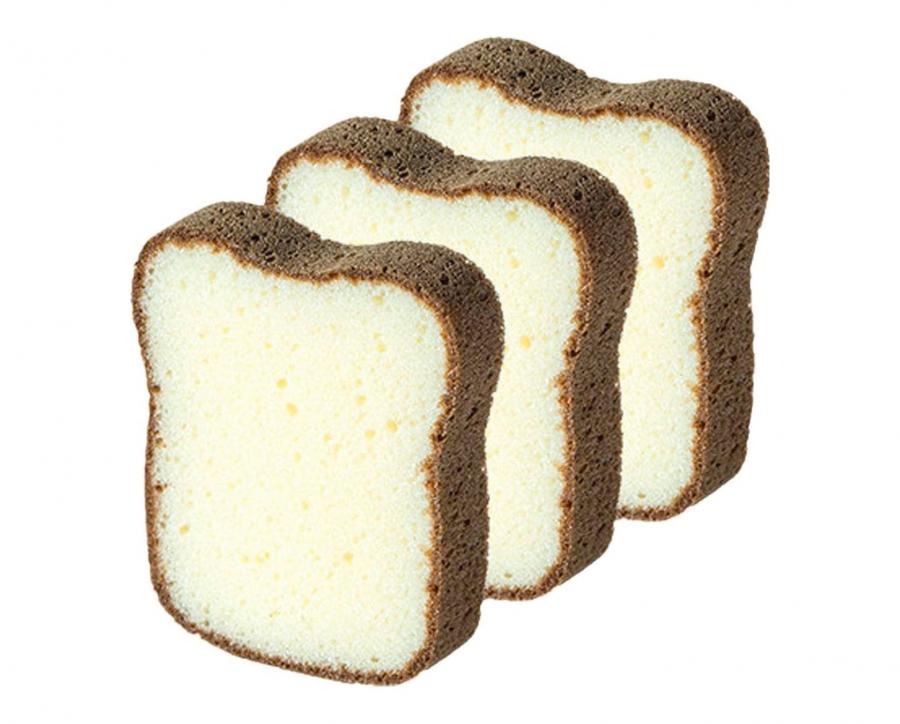 Regardless of what you feel like buying, both designs come in the same dimensions per slice. One bread slice measures 9.5 by 8.5 by 2 cm. Its size is similar to regular sponges, so you don't have to worry about it not fitting your standard sponge containers.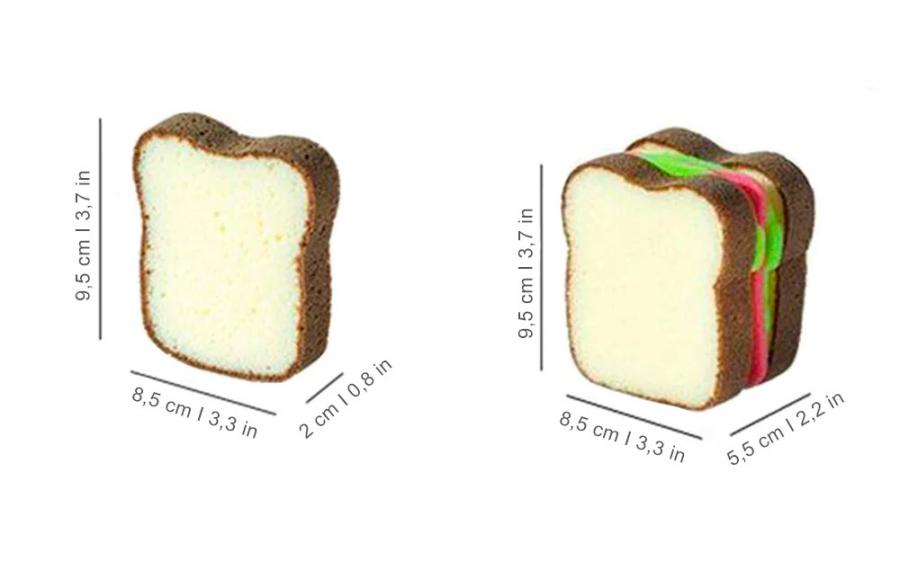 Given the layers that it comes with, this sandwich sponge will surely last you a long time. It can also effectively clean and scrub away dirt easily.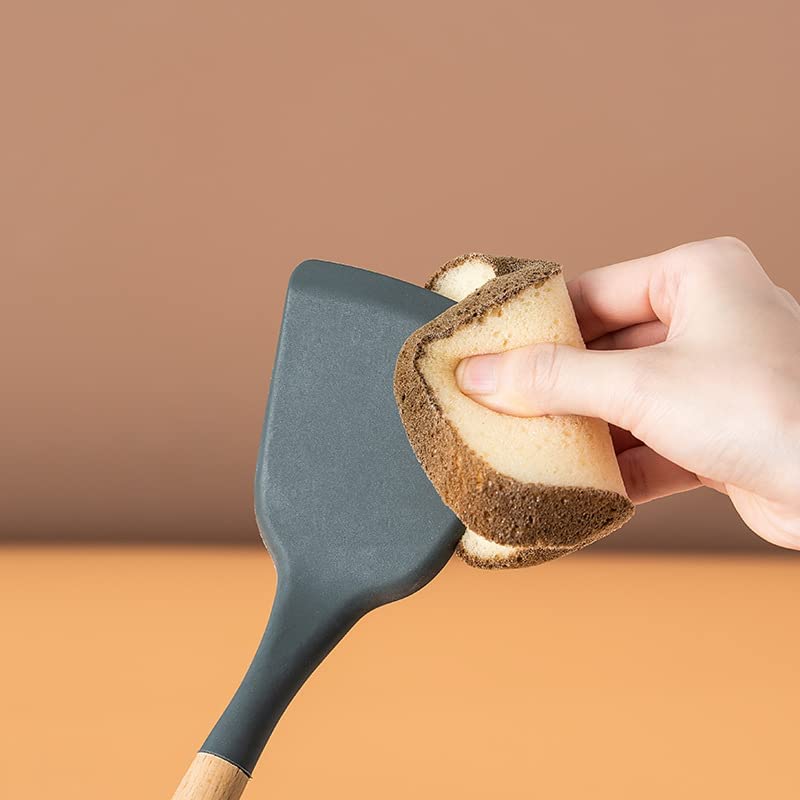 On top of that, you can also expect a scratch-free finish after using this sponge on delicate items like glass, aluminum and stainless steel appliances, all thanks to its soft and elastic material.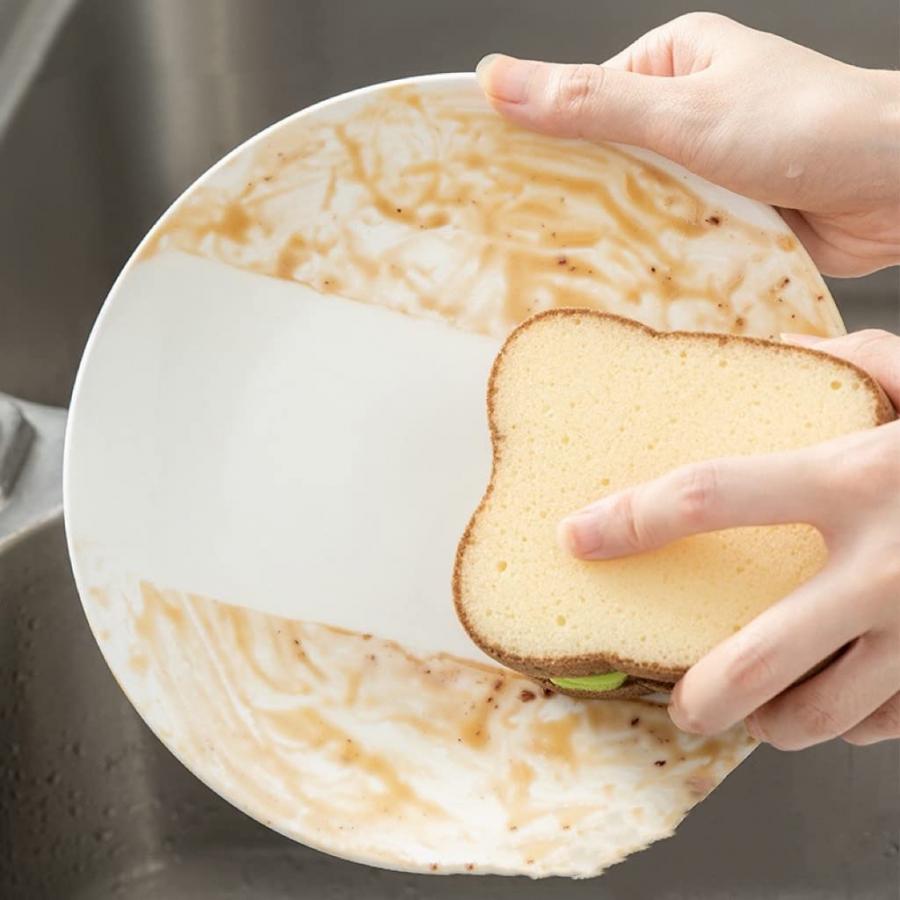 You can use it to clean almost anything, and even after frequent use, this sandwich sponge will stay intact because of its thick and durable composition. As a result, it's a great addition to your kitchen.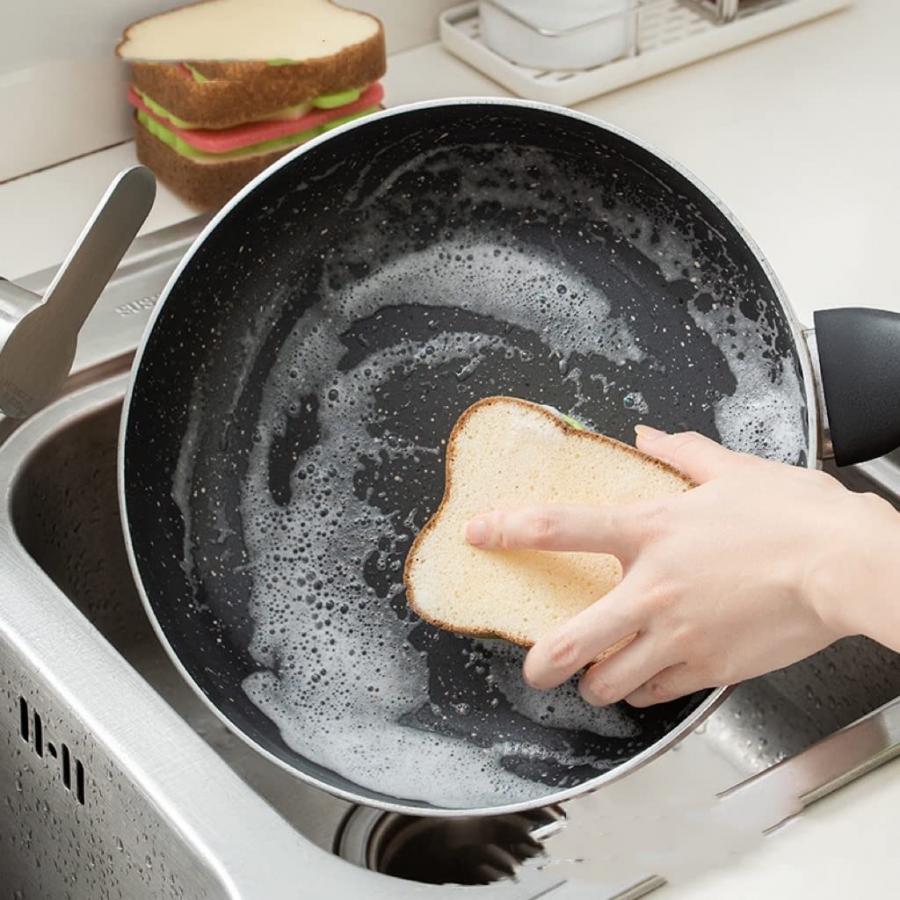 Not only is the sandwich sponge creatively designed, but it is also a very useful and versatile cleaning product that's definitely a bang for your buck.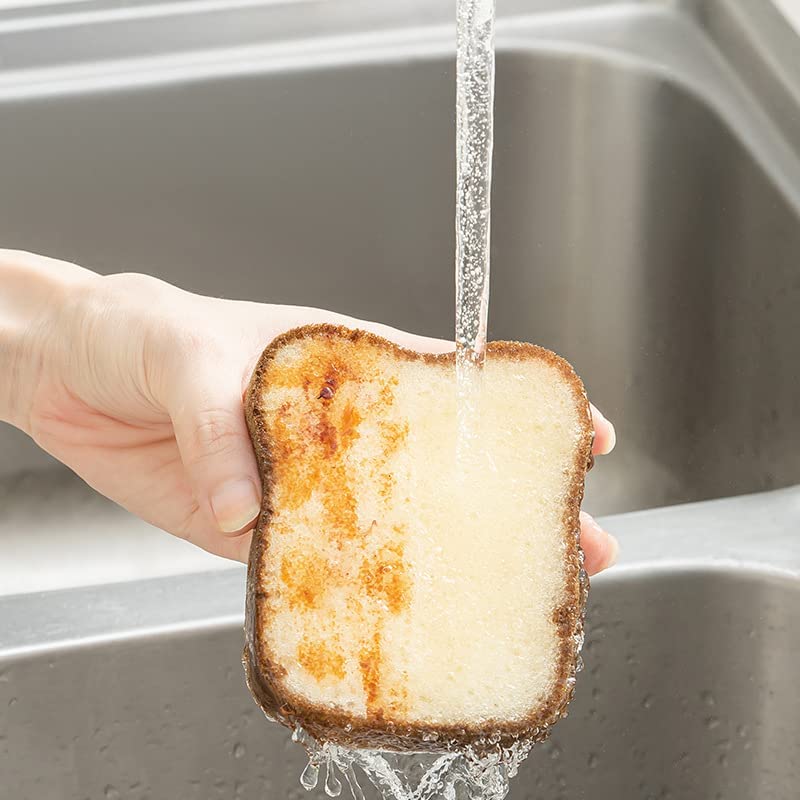 The unnatural design of this sponge is nothing to worry about when it comes to its usability. Its added features don't make it too bulky to grip and scrub with. Using this sponge is just like using an ordinary sponge with the added pizzazz.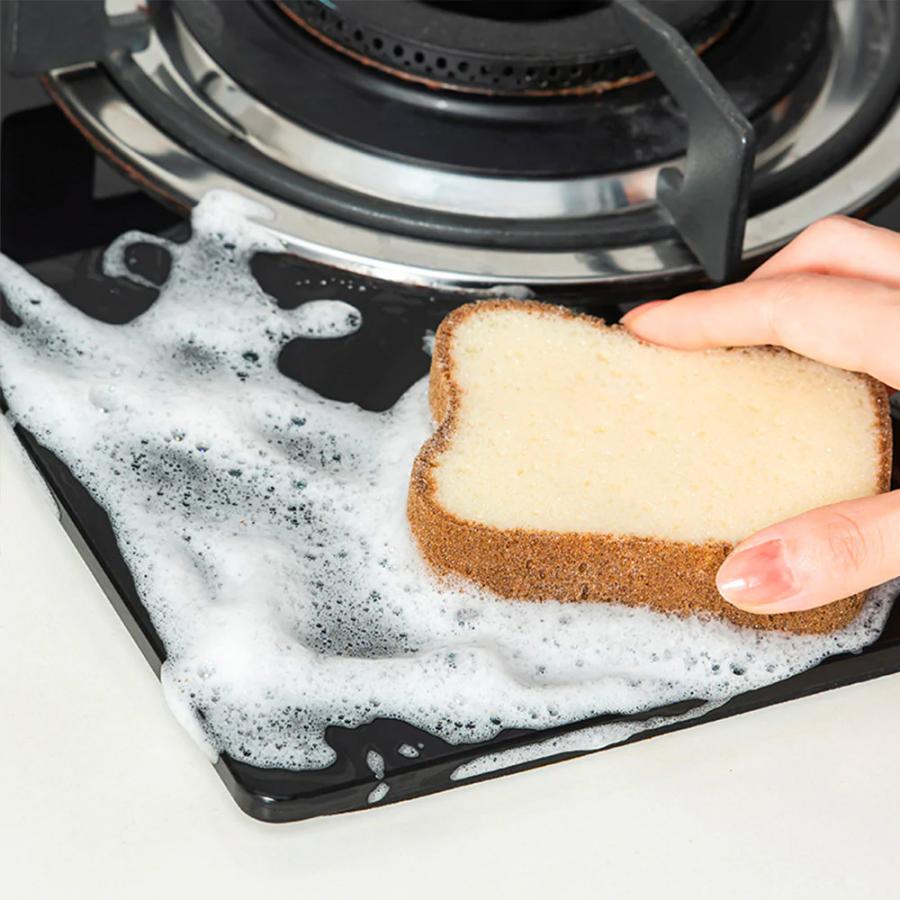 All in all, if you're looking for something that can give your kitchen more fun and personality, this lettuce and salami sandwich cleaning sponge is your best bet. It also makes a great conversation starter.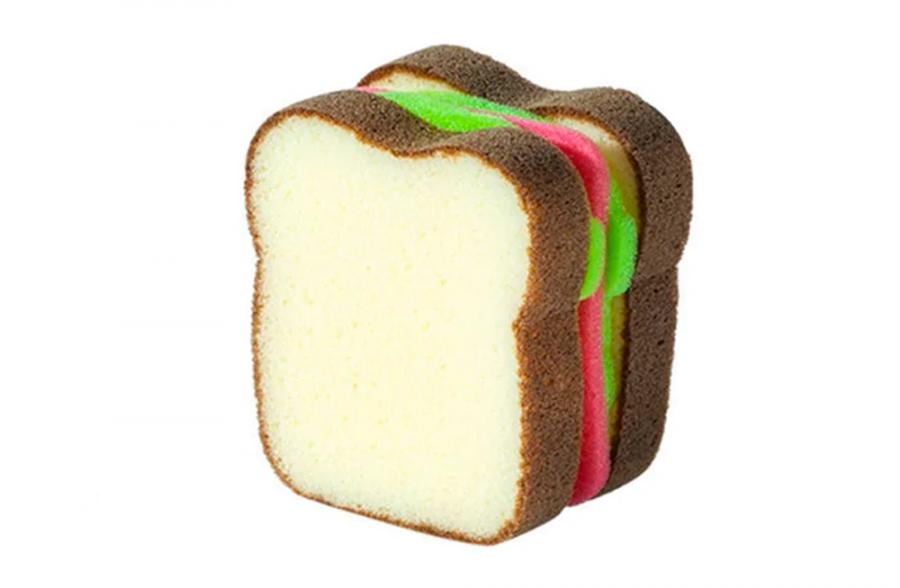 Who wouldn't be surprised to see you scrubbing your dishes with an appetizing sandwich? Maybe, this comical sponge can also help you convince the little ones to do the dishes for once.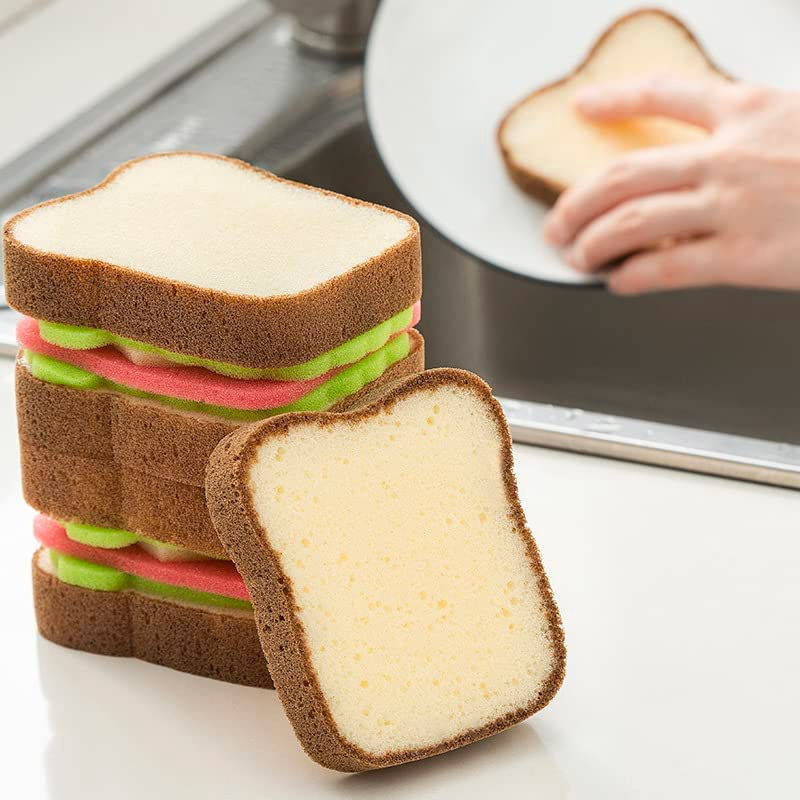 You can snag the sandwich shaped kitchen sponge from Amazon for around $4-$10 bucks depending on which version you select.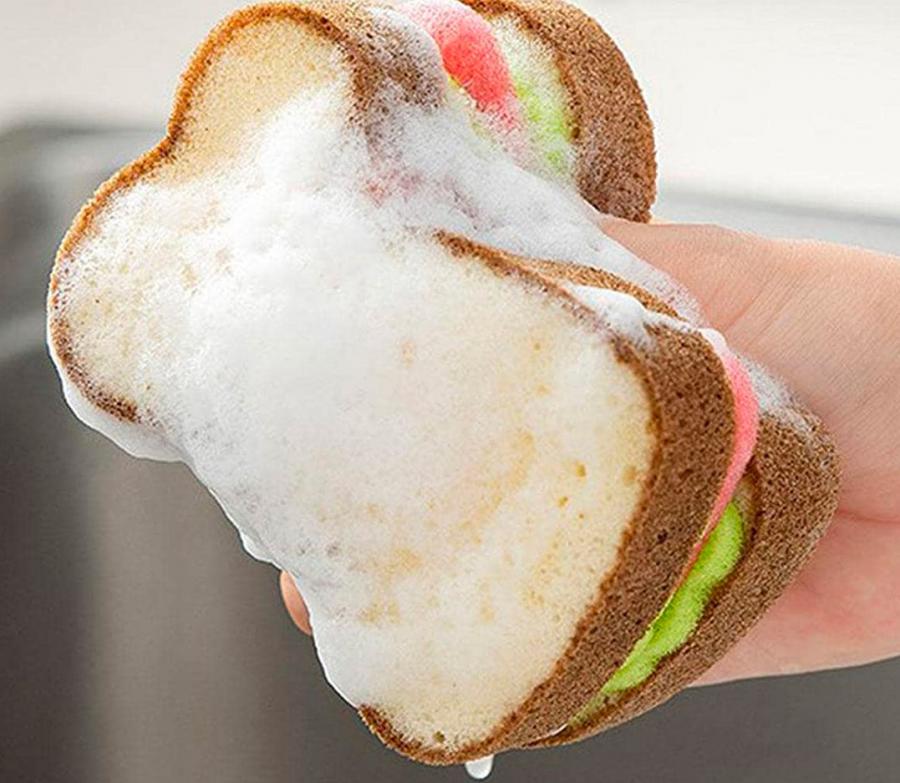 Or you can opt for the three toast shaped sponges for around $4 bucks on Amazon!